Don't Be a Couch Potato: How to Break Free from a Sedentary Lifestyle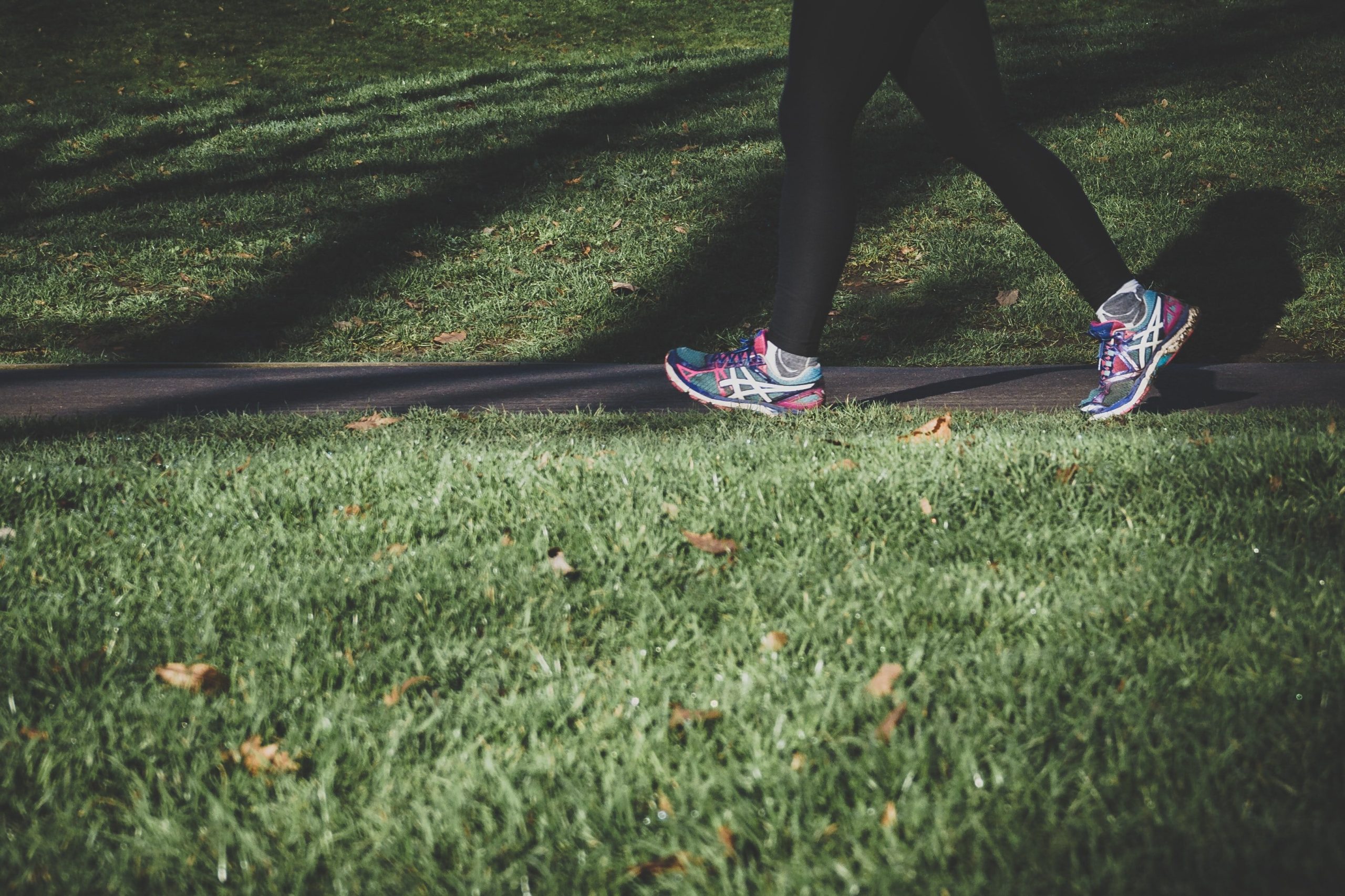 Introduction
Are you tired of feeling sluggish and unmotivated all the time? Are you starting to feel like a couch potato, spending too much time sitting around instead of being active? If so, it's time to break free from your sedentary lifestyle! Don't worry – making small changes can make a big difference in your overall health and wellbeing. In this blog post, we'll share some tips and tricks on how to get up and get moving, so that you can live an active and fulfilling life. Whether you're looking for ways to incorporate more exercise into your daily routine or simply want to reduce the amount of time spent sitting down each day, we've got you covered. So let's dive in and start living our best lives!
The Dangers of a Sedentary Lifestyle
The dangers of a sedentary lifestyle are many and varied. Inactivity can lead to weight gain, as well as an increased risk for diseases such as heart disease, diabetes, and certain types of cancer. A sedentary lifestyle can also lead to muscle weakness and joint pain. Additionally, people who are inactive are more likely to experience anxiety and depression.
Tips for Breaking Free from a Sedentary Lifestyle
If you're reading this, chances are you're not getting enough exercise. In fact, according to the CDC, only one in three adults get the recommended amount of physical activity each week. That's a shame, because there are so many benefits to being physically active – from reducing your risk of chronic diseases to improving your mental health.
But if you're stuck in a sedentary lifestyle, it can be tough to break free. Here are some tips to help you get started:
1. Set realistic goals. If you're not used to being active, don't expect to become a marathon runner overnight.Start with small goals that you can realistically achieve, such as walking for 30 minutes a day or going to the gym three times a week.
2. Find an activity that you enjoy. If you hate running, don't force yourself to do it just because it's "good for you." There are endless possibilities when it comes to physical activity – from hiking and biking to swimming and dancing – so find something that you actually enjoy doing.
3. Make it convenient. Choose an activity that's conveniently located and easy to fit into your schedule. If the gym is across town and you can only make it there once a week, you're much less likely to stick with it than if it's right down the street and you can go whenever it fits into your schedule.
4. Get social. Exercising with friends or family members can make
Benefits of an Active Lifestyle
There are countless benefits to living an active lifestyle, including improved mental and physical health, increased energy levels, better sleep, and improved overall mood.
Mental health benefits:
Regular exercise has been shown to improve mental health by reducing stress, anxiety, and depression. Exercise releases endorphins, which have mood-boosting effects. It can also help to clear your mind and improve focus.
Physical health benefits:
An active lifestyle can help to reduce your risk of developing chronic diseases such as heart disease, stroke, type 2 diabetes, and some types of cancer. Exercise strengthens your heart and lungs, helps to lower blood pressure and cholesterol levels, and improves insulin sensitivity. Regular physical activity can also help to reduce the pain and stiffness associated with arthritis.
Energy levels:
If you lead a sedentary lifestyle, you may find that you have low energy levels and feel tired all the time. This is because your body isn't getting the stimulation it needs to function properly. Exercise can give you a much-needed energy boost by improving circulation and oxygen flow throughout your body.
Better sleep:
Conclusion
In conclusion, breaking away from a sedentary lifestyle is an important step towards leading a healthier and more active life. Making small changes in your daily routine can make all the difference when it comes to improving your overall health and fitness. So don't be afraid to try new activities that challenge you both physically and mentally, as this will help you reap the most rewards. With dedication and determination, you can break free of that couch potato mentality for good!
Unraveling the Skin-Vitamin D Connection: Exploring How Skin Conditions May Signal Deficiency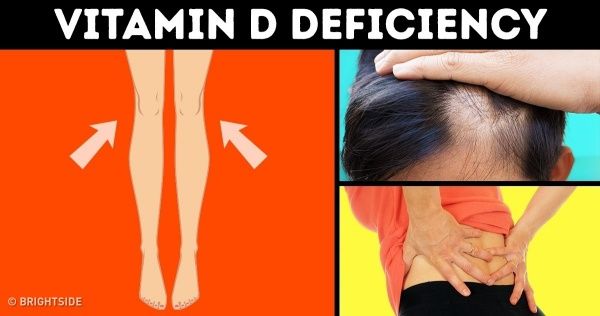 Introduction
The skin, our body's largest organ, often holds clues to our overall health. Dr. Valter Longo, a leading authority in nutrition and longevity research, sheds light on the potential interplay between skin conditions and Vitamin D deficiency. This article delves into the intriguing connection, exploring how skin ailments might signal underlying deficiencies, emphasizing the importance of addressing Vitamin D levels for overall health.
The Skin as a Mirror
Skin conditions can sometimes serve as indicators of underlying health issues, including Vitamin D deficiency. Dr. Longo's research reveals how certain skin conditions such as psoriasis, eczema, and chronic dryness might be linked to insufficient Vitamin D levels.
Psoriasis and Vitamin D
Psoriasis, a chronic autoimmune condition, has been associated with low Vitamin D levels. Dr. Longo discusses the potential impact of Vitamin D on mitigating inflammation and symptoms in individuals with psoriasis.
Eczema and Its Relationship with Vitamin D Deficiency
Eczema, characterized by dry, itchy skin, might also be linked to inadequate Vitamin D. Dr. Longo explores the potential role of Vitamin D in supporting skin barrier function and managing eczema symptoms.
Chronic Dryness and Vitamin D
Chronic dry skin, often a symptom of various underlying issues, could be related to Vitamin D deficiency. Dr. Longo delves into how Vitamin D might contribute to skin hydration and overall skin health.
Vitamin D Supplementation and Skin Health
Dr. Longo emphasizes the role of Vitamin D supplementation in managing certain skin conditions. Understanding the potential benefits of optimizing Vitamin D levels could offer relief and support skin health.
Dr. Valter Longo's Insights
Drawing from his expertise, Dr. Longo offers insights into managing skin conditions related to Vitamin D deficiency. His evidence-based recommendations encourage a holistic approach to address deficiencies for better skin health and overall well-being.
Conclusion
In conclusion, skin conditions might offer valuable insights into potential Vitamin D deficiencies, indicating an intricate relationship between skin health and nutrient levels. Dr. Valter Longo's insights highlight the importance of recognizing these connections and addressing deficiencies to support healthier skin and overall health.
By understanding the potential links between skin conditions and Vitamin D, individuals can explore strategies such as supplementation, appropriate sunlight exposure, and dietary adjustments to nurture better skin health. Let's unravel the skin-Vitamin D connection for radiant skin and improved well-being.
Vibrant Knees: Exploring the Benefits of Colorful Foods for Optimal Joint Health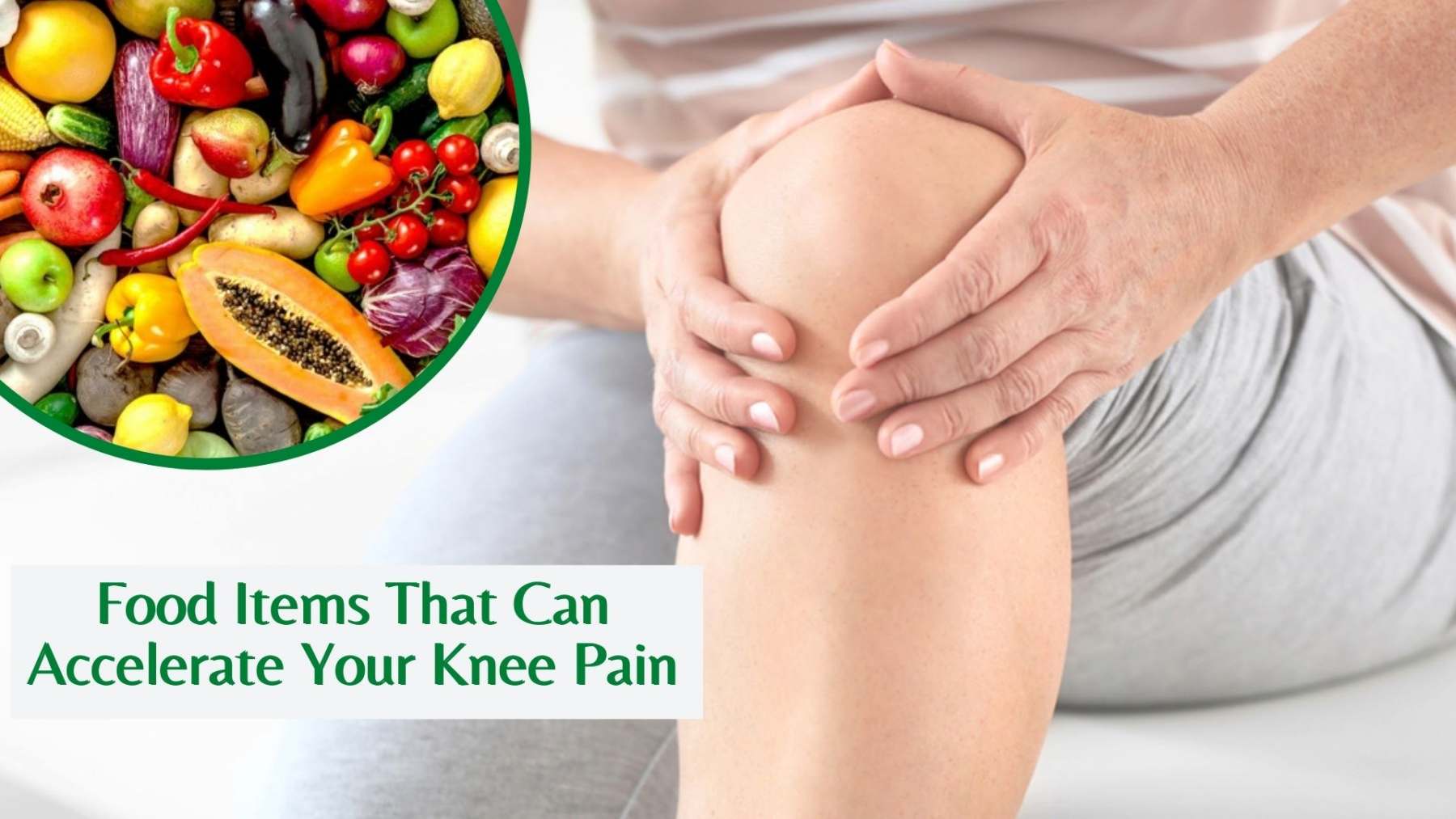 Introduction
In the pursuit of a vibrant and active lifestyle, knee health stands as a fundamental pillar. Dr. Mark Hyman, an authority in functional medicine and nutrition, advocates for a diet rich in colorful foods, attributing their diverse nutrients to optimal knee health. This article delves into the kaleidoscope of benefits offered by incorporating a variety of colorful foods, revealing their transformative impact on knee strength and resilience.
Colorful Foods and Knee Health
The spectrum of colorful foods, ranging from deep greens to vibrant reds and yellows, signifies an array of essential nutrients vital for knee health. Dr. Hyman's research highlights how these diverse nutrients work synergistically to support not just knee function but overall joint health.
Nutrient-Rich Palette: Exploring the Rainbow for Knee Resilience
Exploring the distinct benefits of various colorful foods unveils their unique contributions to knee resilience. From leafy greens packed with Vitamin K to antioxidant-rich berries and beta-carotene-loaded orange vegetables, each hue signifies a wealth of nutrients crucial for maintaining robust knees.
The Rainbow Diet: A Holistic Approach to Knee-Friendly Nutrition
Adopting a rainbow diet, characterized by a diverse array of colorful foods, presents an opportunity to fortify knee health holistically. Dr. Hyman advocates for a balanced consumption of these nutrient-rich foods, emphasizing their collective impact in mitigating inflammation and nurturing knee strength.
Practical Strategies: Embracing Colorful Foods for Knee Nourishment
Transitioning to a diet abundant in colorful foods requires practical strategies. This section offers readers actionable tips, recipes, and meal ideas to effortlessly integrate a spectrum of nutrients into their daily meals, fostering a knee-friendly diet.
Physical Activity and Rainbow Nutrition: Elevating Knee Resilience
Supplementing a rainbow diet with suitable physical activity amplifies its positive impact on knee health. Dr. Hyman's insights underscore the synergy between exercise and colorful foods, highlighting how this combination fosters resilient knees and sustains an active lifestyle.
Dr. Mark Hyman's Recommendations: Expert Insights
Drawing from his expertise, Dr. Hyman provides tailored recommendations, elucidating the significance of a rainbow diet in bolstering knee health. His evidence-based insights guide readers toward a more informed approach, empowering them to embrace colorful foods for vibrant knees.
Key Points on Colorful Foods and Knee Health
| Colorful Foods | Benefits |
| --- | --- |
| Leafy Greens | Vitamin K for Bone Health, Supporting Knee Structure |
| Berries | Antioxidants, Reducing Joint Inflammation |
| Orange Vegetables | Beta-Carotene, Promoting Knee Resilience |
| Cruciferous Veggies | Sulforaphane for Joint Protection |
| Colorful Fruits | Diverse Nutrients, Nurturing Overall Joint Health |
Comparative Table: Colorful Foods for Knee Health
| Colorful Foods | Benefits |
| --- | --- |
| Leafy Greens | Vitamin K for Bone Health, Supporting Knee Structure |
| Berries | Antioxidants, Reducing Joint Inflammation |
| Orange Vegetables | Beta-Carotene, Promoting Knee Resilience |
| Cruciferous Veggies | Sulforaphane for Joint Protection |
| Colorful Fruits | Diverse Nutrients, Nurturing Overall Joint Health |
Conclusion
As we conclude this enlightening journey into the vibrant world of colorful foods and their impact on knee health, it becomes apparent that embracing a diverse range of nutrients plays a pivotal role in nurturing robust knees. Dr. Mark Hyman's insights emphasize the importance of a rainbow diet, advocating for its diverse nutrients' collective contribution to knee strength and functionality.
By incorporating a spectrum of colorful foods into our diets, we embark on a proactive path toward fortifying knee resilience, reducing inflammation, and supporting overall joint health. Let's savor the hues of nutrition to cultivate enduring strength in our knees, facilitating an active and fulfilling lifestyle.
Joint Health Reinforcement: Collagen-Rich Foods for Stronger, More Flexible Joints"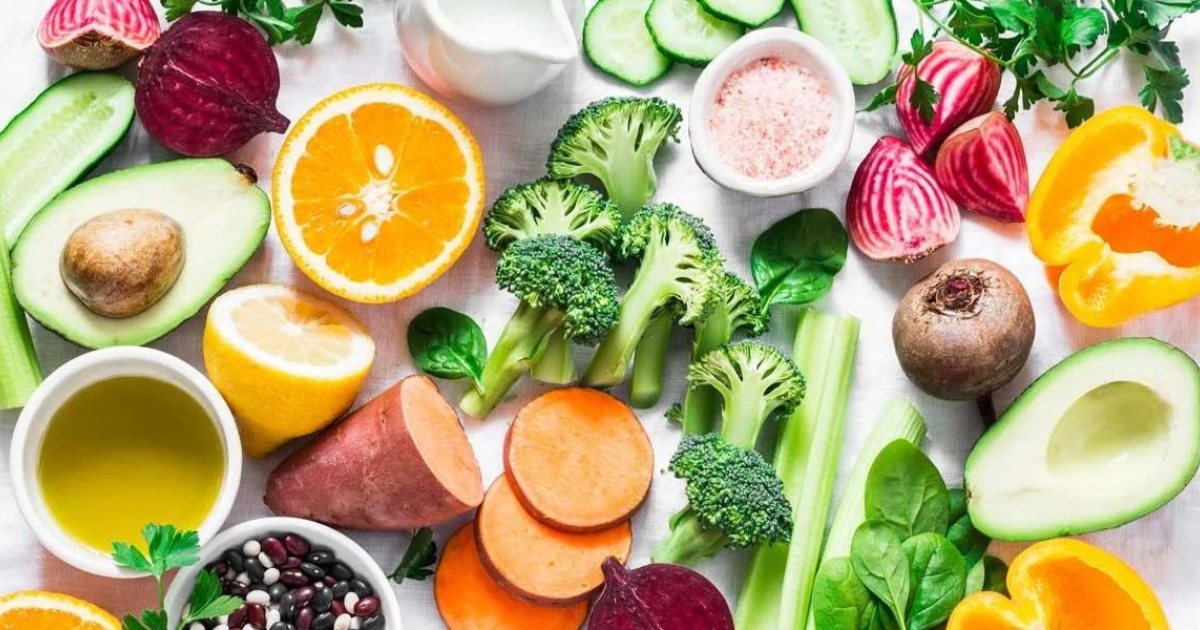 Collagen, a crucial protein abundant in our bodies, forms the building blocks for joint health. It plays a pivotal role in maintaining joint integrity, supporting cartilage strength, and promoting flexibility. Understanding the significance of collagen and exploring foods that aid collagen production, such as bone broth, chicken, fish, and select fruits and vegetables rich in supporting nutrients, unveils their potential in enhancing joint health and resilience.
Importance of Collagen for Joint Integrity
Collagen serves as a fundamental component of cartilage, the cushioning tissue between joints. It provides structural support and elasticity to joints, contributing to their strength and flexibility. As we age, collagen production declines, impacting joint health and potentially leading to joint discomfort and reduced mobility.
Foods that Promote Collagen Production
a. Bone Broth: A Source of Collagen
Bone broth, made by simmering animal bones and connective tissues, is rich in collagen. Consuming bone broth provides essential amino acids and minerals that support collagen production, potentially enhancing joint health and reducing joint pain.
b. Poultry and Fish: Protein Sources for Collagen Synthesis
Poultry like chicken and fish such as salmon and tuna are excellent sources of protein. Protein intake is crucial for the synthesis of collagen and other structural components of joint tissues, contributing to joint strength and flexibility.
c. Fruits and Vegetables: Supporting Collagen Synthesis
Certain fruits and vegetables, such as citrus fruits (oranges, lemons), berries, tomatoes, and leafy greens (kale, spinach), are rich in vitamin C. Vitamin C plays a vital role in collagen synthesis, aiding the body's ability to produce and maintain healthy collagen levels essential for joint health.
Embracing a Collagen-Boosting Diet for Joint Support
Incorporating Bone Broth: Use bone broth as a base for soups, stews, or simply as a warm beverage to increase collagen intake.
Including Poultry and Fish: Incorporate poultry and fish into meals regularly to ensure a steady protein intake that supports collagen synthesis.
Eating Vitamin C-Rich Foods: Integrate citrus fruits, berries, and leafy greens into your diet to provide essential nutrients for collagen production.
Conclusion
Collagen plays a crucial role in maintaining joint integrity and flexibility. Foods such as bone broth, poultry, fish, and specific fruits and vegetables rich in nutrients supporting collagen synthesis contribute significantly to joint health. Embracing a diet rich in these collagen-boosting foods provides the body with the necessary building blocks to support collagen production, promoting stronger, more resilient joints and potentially reducing joint discomfort. Incorporating these foods into one's dietary habits stands as a proactive approach towards nurturing and supporting joint health for improved mobility and overall well-being.