How Religious Investors Are Using Impact Investing To Put Their Beliefs Into Action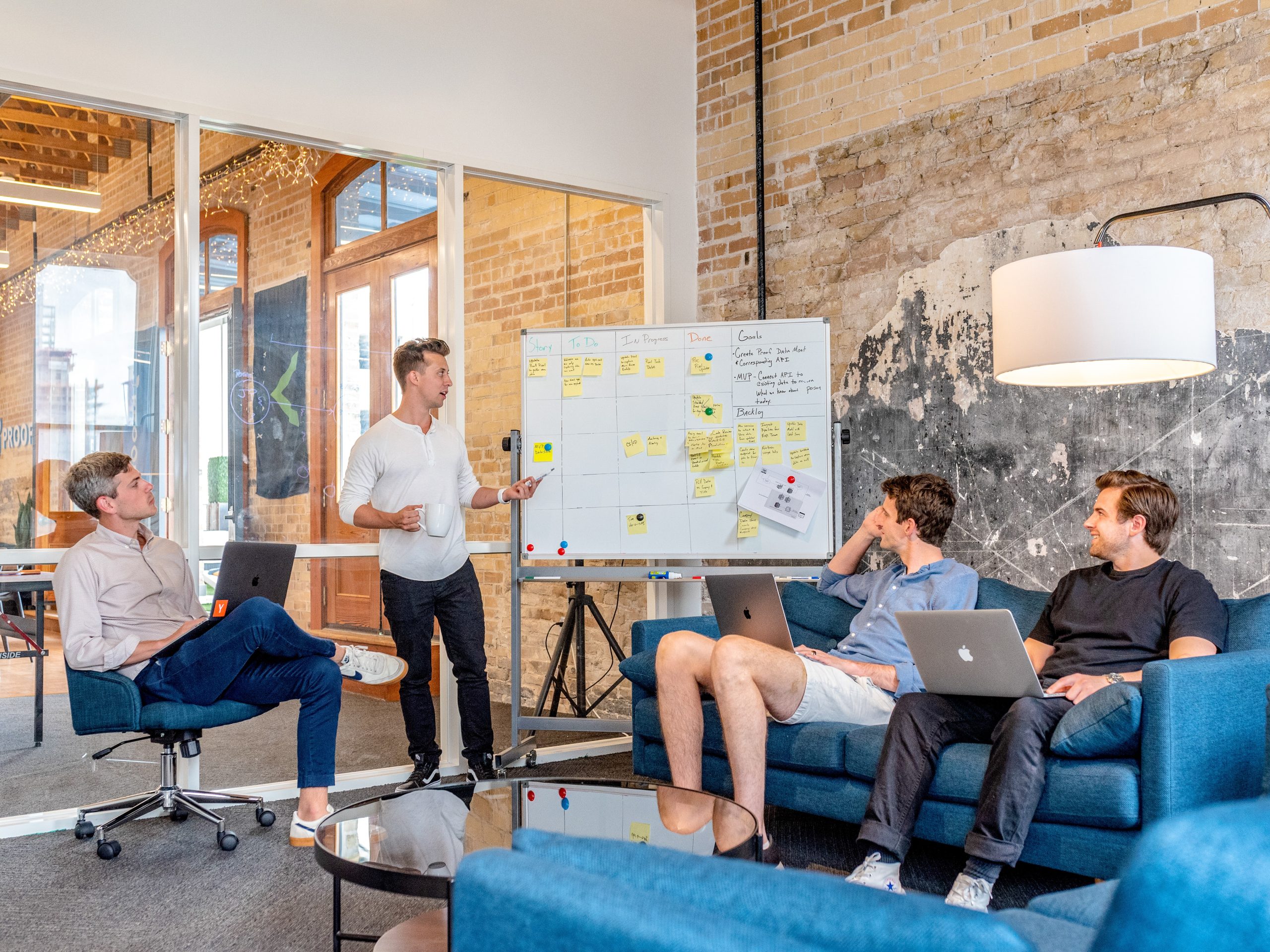 How Religious Investors Are Using Impact Investing To Put Their Beliefs Into Action
Impact investing has grown in popularity over the past few years, as investors seek to not only make a sizable return on their investments, but to also use their money to create positive social and environmental change. And while many investors view money and religion as two distinct entities, recent studies have shown that religious investors are increasingly using impact investing to align their investment strategies with their faith-based beliefs. In this article, we'll explore how religious investors are using impact investing to put their beliefs into action by leveraging their faith-based worldviews and creating tangible change in the world.
What is impact investing?
There is a growing movement of religious investors using their money to support companies and causes that align with their values. This type of investing, known as impact investing, allows people to put their beliefs into action and make a positive difference in the world.
Impact investing is a broad term that can refer to any type of investment that seeks to create social or environmental change. Often, impact investments are made in areas where traditional financial markets have failed to provide adequate funding, such as in low-income communities or developing countries. Impact investments can take many different forms, such as loans, equity investments, or grants.
One of the key benefits of impact investing is that it can help tackle pressing global challenges like poverty, climate change, and gender inequality. Additionally, impact investors often seek to generate financial returns while also achieving social or environmental objectives. This "double bottom line" approach makes impact investing an attractive option for many religious investors who want to do good and earn a profit at the same time.
There are some risks associated with impact investing, but these can be mitigated by carefully researching investments and working with experienced professionals. For example, some impact investments may be less liquid than traditional investments, which means they may be harder to sell if you need the money right away. However, overall impact investing is a relatively new and growing field with great potential to help make the world a better place.
What are religious investors using impact investing for?
In recent years, religious investors have increasingly been turning to impact investing to align their investments with their values. For many religious investors, impact investing provides a way to put their beliefs into action and make a positive difference in the world.
There are a number of ways that religious investors can use impact investing to further their goals. For example, some religious investors may seek out investments that support causes they care about, such as economic development in low-income communities or environmental protection. Others may choose to invest in companies that adhere to certain ethical standards, such as avoiding products that are harmful to the environment or that exploit workers.
Regardless of the specific approach, religious investors who use impact investing can be sure that their money is supporting causes and companies that align with their values. In this way, impact investing provides a unique opportunity for religious investors to put their faith into action and make a positive difference in the world.
How does impact investing align with religious values?
In recent years, impact investing has become an increasingly popular way for religious investors to put their beliefs into action. Impact investing is a type of investment that seeks to generate both financial return and social or environmental impact. For religious investors, impact investing offers a way to align their personal values with their investment portfolios.
There are a number of different religious traditions that have embraced impact investing. Catholics, for example, have long been involved in social justice initiatives, and many Catholic institutions are now incorporating impact investing into their missions. Similarly, Jewish investors have been active inimpact investing for a number of years, using it as a way to further tikkun olam, the Jewish concept of repairing the world.
For many religious investors, impact investing provides a way to invest in companies and projects that are making a positive difference in the world. In doing so, they are not only seeking to generate financial returns, but also to make a positive social or environmental impact. This type of investment is often seen as a win-win proposition – good for both the investor and society as a whole.
What are some examples of religious impact investments?
There are a growing number of impact investments that seek to address social and environmental issues in addition to generating financial returns. While the concept of using investing to effect positive change is not new, the term "impact investing" is relatively new, and religious organizations are only just beginning to explore its potential.
One example of a religious impact investment is the Islamic Relief Fund, which invests in halal-compliant companies that provide services or products that benefit communities in need. The fund seeks to generate both financial returns and social impact, and has so far invested in companies such as an e-commerce platform for small businesses in Pakistan and a microfinance institution in Bangladesh.
Another example is the Embetterment Fund, which was launched by Catholic Relief Services (CRS) and investm
Conclusion
Impact investing is an exciting new way for religious investors to put their beliefs into practice while still making a financial return. With more organizations recognizing the importance of sustainability, responsible investing, and ethical practices, religious investors now have plenty of options to make investments that align with their values and beliefs. Impact investing is not only about making money; it's also about doing good in the world around us and creating positive change in our communities. So if you are looking to use your faith as a force for good through your investment decisions, impact investing might be the perfect choice for you!
Diverging Perspectives: OECD Challenges Market Sentiment on Rate Cuts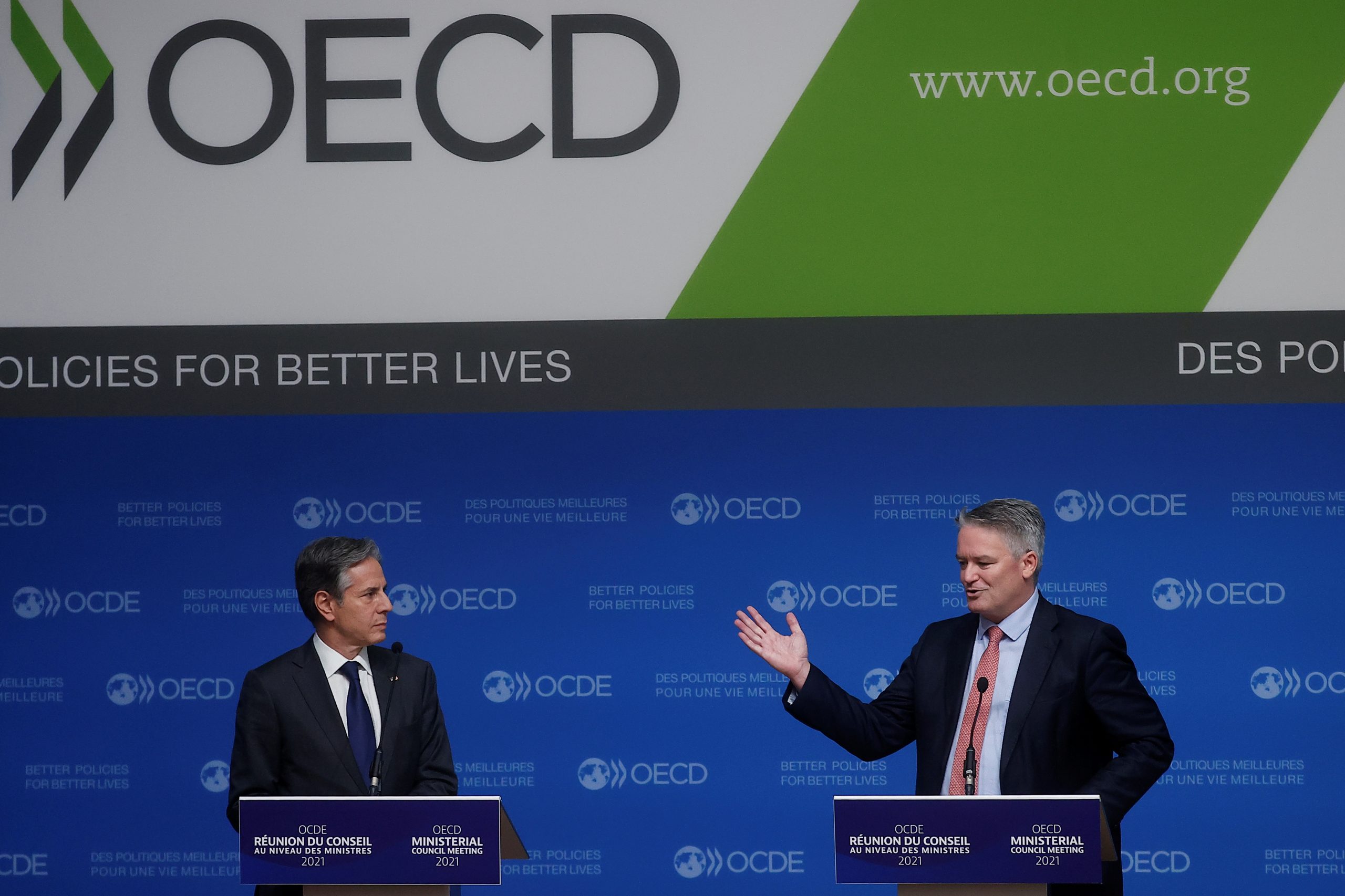 Introduction
A notable dissonance has emerged between market sentiments and the OECD's perspective on rate cuts. This article investigates the contrasting viewpoints, shedding light on the OECD's stance, the factors influencing market expectations, and the potential repercussions for global economic policies.
OECD's Contrarian Viewpoint
The Organization for Economic Co-operation and Development (OECD) challenges prevailing market expectations, asserting a stance against anticipated rate cuts. This section delves into the OECD's rationale, considering economic indicators, inflationary pressures, and global financial stability.
Factors Shaping Market Sentiment
Understanding the forces steering market sentiments toward expected rate cuts is essential. This part of the article explores factors such as inflationary concerns, central bank communications, and global economic uncertainties that contribute to the market's anticipation of rate adjustments.
The Role of Central Banks
Central banks play a pivotal role in shaping market expectations. This section analyzes the influence of central bank statements, policies, and communication strategies in driving or countering market sentiments on rate cuts.
Implications for Investors and Traders
The divergence in perspectives between the OECD and market expectations carries implications for investors and traders. This part of the article explores potential market reactions, investment strategies, and the risks associated with misaligned expectations.
Global Economic Policy Ramifications
The contrasting viewpoints on rate cuts have broader implications for global economic policies. This section examines how the discord between the OECD and market sentiments might impact policy decisions, currency valuations, and international cooperation in managing economic challenges.
OECD's Economic Assessment
Taking a closer look at the OECD's economic assessment provides insights into their outlook and expectations. This part of the article explores key indicators and analyses that inform the OECD's stance on rate cuts, offering a nuanced understanding of their perspective.
Navigating Uncertainties: Future Developments
As markets and international organizations navigate an era of economic uncertainties, this section speculates on potential future developments. Will market sentiments align with the OECD's assessments, or will evolving economic conditions lead to a convergence of perspectives?
Conclusion
The discord between market expectations and the OECD's stance on rate cuts introduces a fascinating dynamic into the global economic landscape. This article provides a comprehensive exploration of the factors driving this dissonance, the potential implications for various stakeholders, and the uncertainties that lie ahead. As economic conditions evolve, staying attuned to the evolving perspectives of both markets and international organizations becomes crucial. Stay tuned for updates as the narrative unfolds.
Economic Resilience: US Third-Quarter GDP Growth Revised Upward to 5.2%
Forecasting Financial Resilience: The Weather-Aware Bank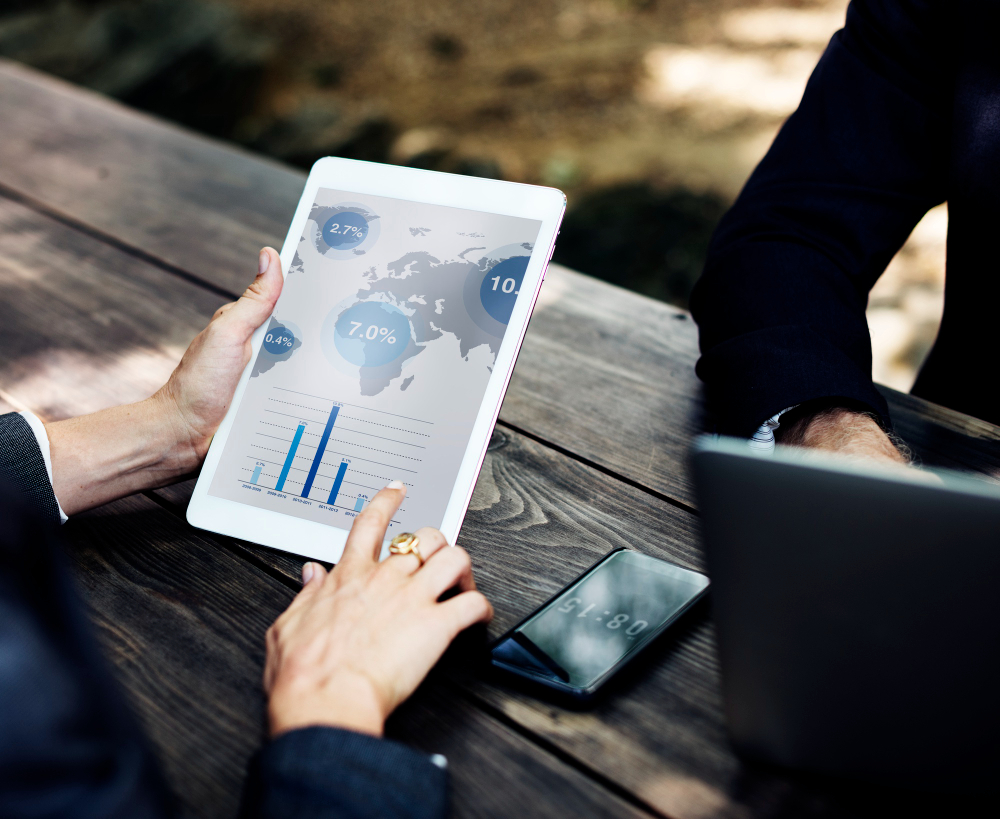 Introduction:
Weather-Smart Banking
Hello, dear readers! Weather isn't just casual chatter; it's a crucial aspect influencing financial stability. Join me on this enlightening journey as we explore how a weather-aware bank forecasts, strategizes, and safeguards its finances amidst ever-changing weather patterns.
Weather's Impact on Financial Forecasting
Weather isn't just about rain or shine; it's about financial repercussions. Delve into how weather patterns influence financial predictions and banking operations.
Adapting Operations to Weather Variability
Explore how this bank adapts its day-to-day operations—customer services, investments, and risk assessments—based on the unpredictable nature of weather.
Proactive Financial Resilience Strategies
Discover the bank's strategies to fortify against weather-induced financial risks. This includes diversification, contingency planning, and a proactive approach to risk mitigation.
Advanced Forecasting Technologies
Peek behind the scenes to witness the technological marvels used by the bank—AI, predictive analytics, and meteorological data—to forecast financial resilience amidst varying weather conditions.
Collaborative Initiatives: Banking with Meteorologists
Unveil the collaborative efforts between the bank and meteorological experts. Explore how these partnerships contribute to improved weather predictions and financial planning.
Strategies for Weather-Resilient Finances
| Strategies | Description |
| --- | --- |
| Risk Diversification | Spreading investments to minimize weather-induced losses |
| Contingency Plans | Outlining responses to mitigate disruption during weather events |
| Advanced Forecasting | Employing cutting-edge tech for precise weather predictions |
| Collaborative Partnerships | Engaging experts for enhanced weather insights |
FAQs:
Navigating Financial Weather Patterns
Q1: How does weather variability impact loan approvals?
A: Severe weather events can affect borrower creditworthiness and influence loan approval decisions.
Q2: What role does weather forecasting play in investment strategies?
A: Accurate weather forecasts assist in assessing potential risks and planning investment strategies for weather-induced events.
Conclusion:
Anchoring Stability through Weather-Resilient Financial Practices
In conclusion, this weather-aware bank's proactive approach to financial resilience underscores the importance of preparedness. Through strategic planning, technological advancements, and collaborative efforts, the bank navigates the unpredictable financial landscapes influenced by weather patterns.