Staying Motivated: 10 Simple Tips To Help You Reach Your Fitness Goals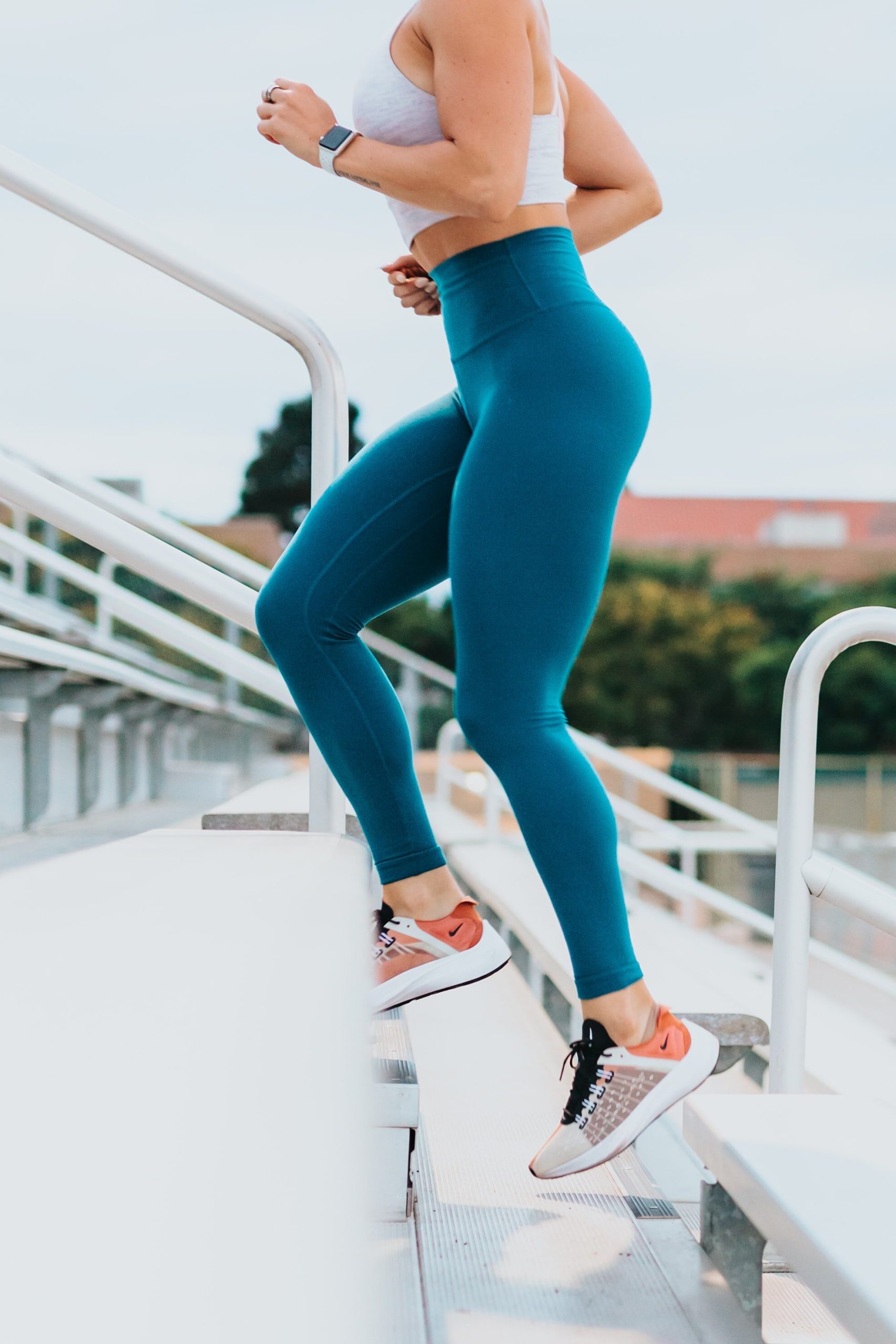 We all know that feeling of hitting a plateau in our fitness journey – it's frustrating and can be discouraging. But with the right tips and motivation, you can reach your fitness goals sooner than you think! In this blog post, we will explore 10 simple tips to help you stay motivated no matter what stage of your fitness journey you're at. From taking progress photos to setting reminders for yourself, these helpful hints are designed to keep you on track and motivated to reach your goals. So let's get started – read on to learn how to stay motivated and reach those fitness milestones!
Set realistic goals
It can be easy to get caught up in the allure of quick results when starting a new fitness journey. However, it's important to set realistic goals to ensure you stay motivated throughout your journey.
Start by setting small, achievable goals that you can slowly build on over time. For example, if your goal is to lose weight, start by setting a goal to lose 5% of your body weight. Once you achieve that goal, you can set a new goal to lose 10% of your body weight, and so on.
In addition to setting realistic weight loss goals, it's also important to focus on other aspects of your health, such as improving your cardiovascular health or increasing your strength. By setting goals that are attainable and focusing on multiple aspects of your health, you'll be more likely to stick with your fitness journey and see long-term results.
Find a workout buddy
The first step to staying motivated is to find a workout buddy. A workout buddy can help keep you accountable and on track to reach your fitness goals. Having someone to talk to during your workout can also make the time go by faster and make the experience more enjoyable.
When you are trying to find a workout buddy, it is important to find someone who has similar fitness goals as you. This way, you can both motivate and push each other to reach your goals. It is also helpful if you find someone who is at a similar fitness level as you. This way, you can both benefit from the workouts and neither of you will feel like you are being left behind.
If you have trouble finding a workout buddy, try looking for one at your local gym or fitness center. There are usually plenty of people there who are looking for someone to workout with. You can also try asking around at work or among your friends and family. Chances are, someone you know would be happy to be your workout buddy!
Join a gym or fitness class
The New Year is a great time to start working on those fitness goals. But it can be tough to stay motivated, especially if you're trying to go it alone. That's why one of the best things you can do is join a gym or fitness class.
With a gym or fitness class, you'll have access to all the equipment and resources you need to reach your goals. Plus, you'll be surrounded by other people who are working towards similar goals. This can help keep you motivated and on track.
So if you're looking for a way to stay motivated and reach your fitness goals, joining a gym or fitness class is a great option.
Set small milestones
When it comes to staying motivated to reach your fitness goals, setting small milestones can be a helpful way to stay on track. By breaking down your overall goal into smaller, more manageable pieces, you can give yourself a sense of accomplishment as you check each milestone off your list.
In addition to setting small milestones, another helpful tip is to set a deadline for each milestone. This will help to keep you accountable and focused on reaching your goal in a timely manner. And lastly, be sure to celebrate each milestone as you reach it! This will help keep you motivated and inspired to continue working towards your ultimate goal.
Make a workout schedule
If you want to stay motivated to reach your fitness goals, one of the best things you can do is make a workout schedule. Having a set time each day or week for your workouts will help you stay on track and make it more likely that you'll stick with your fitness plan. Plus, if you know when you're going to be working out, you can better prepare yourself mentally and physically for the session.
To make a workout schedule that will work for you, consider your current fitness level and how much time you have available for exercise. If you're just starting out, start with a few days per week and gradually increase the frequency as you get more comfortable with working out. And if time is tight, try shorter workouts or split your workouts into two smaller sessions. The important thing is to find a schedule that works for you and that you can stick with in the long term.
Find an activity you enjoy
If you want to stay motivated to reach your fitness goals, it's important to find an activity you enjoy. Doing something you don't enjoy is more likely to lead to burnout and quitting.
There are endless possibilities when it comes to finding an activity you enjoy. Maybe you like being outdoors and hiking is your thing. Or perhaps you're a competitive person and tennis or basketball is more up your alley. There are also countless options for workouts that can be done at home with no equipment necessary, like yoga or pilates.
The important thing is that you find something that gets you moving and that you can see yourself sticking with long-term. Once you've found your activity, set some realistic goals so you have something to work towards. And finally, make sure to mix things up from time to time so you don't get bored!
Change up your routine
If you're stuck in a fitness rut, it's time to change up your routine! Trying new things is a great way to keep your motivation high and reach your fitness goals. Here are a few ideas to get you started:
-Take a new exercise class at your gym or try a different type of workout altogether (like yoga or Pilates).
-Workout with a friend or personal trainer to mix things up and stay accountable.
-Add some variety to your cardio routine by mixing up the machines you use or the types of cardio you do (e.g., running outdoors instead of on the treadmill).
– strength-training routine by using different weights, doing more reps, or trying new exercises.
So don't be afraid to switch things up – your body (and mind) will thank you for it!
Reward yourself
If you're working hard to reach your fitness goals, it's important to reward yourself along the way. This will help you stay motivated and on track. Here are some simple ways to do this:
1. Set small goals and celebrate when you reach them. This could be things like working out 3 times a week for 2 weeks straight, or losing 2 pounds in a month. Whatever your goal is, make sure it's something that you can realistically achieve.
2. Buy yourself a new workout outfit or piece of fitness equipment once you reach a goal. This will serve as a reminder of your accomplishment and help keep you motivated to keep going.
3. Take a break from your usual routine and do something fun and active that you enjoy. This could be anything from going for a hike to playing tennis with friends. Just make sure it's something that gets you moving and helps you blow off some steam.
4. Make sure to give yourself plenty of positive self-talk! A little bit of encouragement can go a long way in helping you stay motivated on your journey.
Avoid burnout
When it comes to fitness, avoiding burnout is key to maintaining your motivation. Burnout can occur when you push yourself too hard, both physically and mentally. It can lead to feelings of exhaustion, irritability, and even depression.
To avoid burnout, it's important to set realistic goals and pace yourself. Breaking up your workout routine into smaller, more manageable chunks can help as well. And don't forget to schedule in some rest and relaxation time! Taking care of yourself both physically and mentally will help you stay motivated and on track to reach your fitness goals.
Conclusion
Staying motivated is one of the keys to achieving and maintaining your fitness goals. Taking small, achievable steps can be the difference between success and failure. With these 10 simple tips, you have the power to stay on track and reach those big dreams! So why not get started today? Take that first step and start living a healthier lifestyle right away. Just imagine how amazing it will feel when you hit those milestones!
Tiny Tears: Dr. Emily Chew Unveils Causes and Symptoms of Dry Eyes in Children
Pumpkin Power: The Secret Benefits for Hair Growth Hidden in Every Seed
Neem Elixir: Chris McMillan Unravels the Trusted Secret for Lice-Free Haircare Inspired by Mother's Wisdom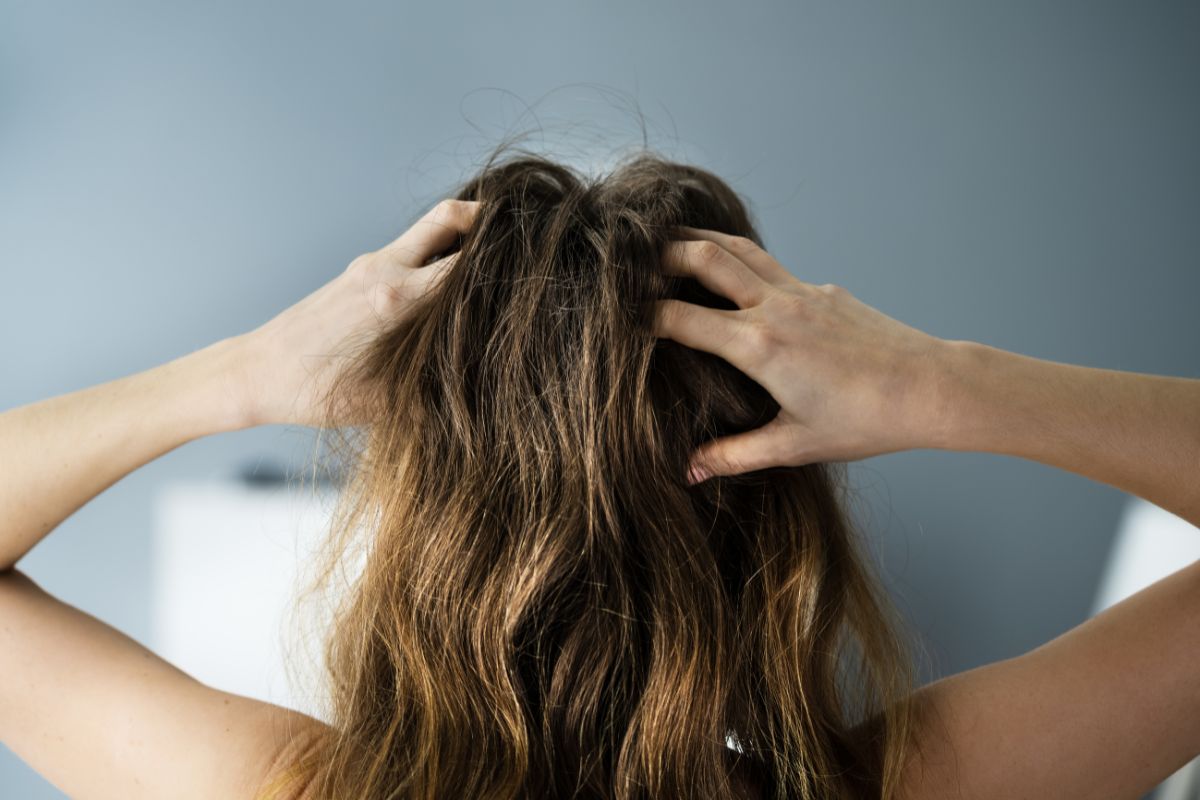 Introduction
Embark on a journey into the realms of natural haircare with Chris McMillan, a visionary hairstylist deeply rooted in sustainable beauty practices. In this exploration, we unveil the timeless wisdom of lice-free haircare inspired by generations of mothers and delve into the Neem Elixir—a natural gem that forms the backbone of this trusted secret.
Meet Chris McMillan: A Visionary in Natural Haircare
Chris McMillan stands as a prominent figure in the world of hairstyling, renowned for his visionary approach that seamlessly blends beauty with sustainability. With a rich portfolio and a commitment to natural practices, McMillan's expertise becomes a guiding light in our journey toward discovering the secrets of lice-free haircare.
The Legacy of Mother's Wisdom
At the heart of the Neem Elixir lies the legacy of mother's wisdom—an invaluable treasure trove of natural remedies and time-tested practices. Passed down through generations, these traditions form the foundation of the Neem Elixir, echoing the belief that effective haircare transcends fleeting trends.
Neem Elixir Unveiled: The Natural Guardian Against Lice
The Neem Elixir takes center stage as McMillan unravels its secrets. Rooted in the antimicrobial and insecticidal properties of neem, this elixir emerges as a natural guardian against lice—an age-old solution to a persistent problem. McMillan explores how neem, a botanical powerhouse, becomes the backbone of this trusted remedy.
Neem's Potent Benefits: More Than Lice Prevention
Beyond its prowess in lice prevention, McMillan illuminates the multifaceted benefits of neem. From nourishing the scalp to promoting hair growth and overall health, neem becomes a holistic solution for those seeking more than just a lice-free scalp. The Neem Elixir represents a commitment to comprehensive haircare.
DIY Neem Elixir: Recreating the Timeless Tradition
Chris McMillan generously shares the art of creating a DIY Neem Elixir, ensuring that the tradition is not confined to the past but seamlessly integrated into contemporary haircare routines. With accessible ingredients and simple steps, McMillan invites individuals to personalize their Neem Elixir and experience the magic of natural care.
The Neem Elixir Experience: A Journey to Lice-Free Hair
Embark on a captivating journey through testimonials and stories of individuals who have embraced the Neem Elixir experience. From preventing lice infestations to achieving healthier, shinier hair, witness the transformative effects of this natural elixir. McMillan's insights provide a glimpse into the diverse ways Neem Elixir can elevate your haircare ritual.
Neem Elixir vs. Commercial Lice Treatments: A Comparative Insight
McMillan offers a comparative analysis, juxtaposing Neem Elixir against commercial lice treatments. Explore the advantages of choosing a natural remedy over conventional products laden with chemicals. The comparison sheds light on the efficacy, safety, and sustainability of Neem Elixir, advocating for a mindful shift in haircare choices.
Neem Elixir Application Guide: Tips for Optimal Results
To ensure optimal results, McMillan shares a comprehensive guide on the application of Neem Elixir. From application techniques to frequency, these tips empower individuals to integrate Neem Elixir seamlessly into their haircare routines, maximizing its protective and nourishing properties.
Chris McMillan's Neem Elixir Essentials
A curated collection of essentials serves as a go-to resource for those embarking on the Neem Elixir journey. McMillan compiles key ingredients, application techniques, and essential tips to provide a comprehensive overview. This section acts as a guide for individuals committed to embracing the wisdom of Neem Elixir for lice-free and vibrant hair.
Embracing Natural Wisdom: A Call to Sustainable Beauty
In the concluding section, McMillan extends a call to embrace natural wisdom and sustainable beauty. The Neem Elixir, inspired by the trusted practices of mothers, represents more than a haircare solution—it symbolizes a movement towards conscious and holistic beauty. Join Chris McMillan in celebrating lice-free, vibrant hair and honoring the timeless beauty that transcends generations. Embrace the Neem Elixir and redefine your haircare routine with the magic of natural wisdom.