5 Easy Tips for Making Skincare a Habit in Your Daily Routine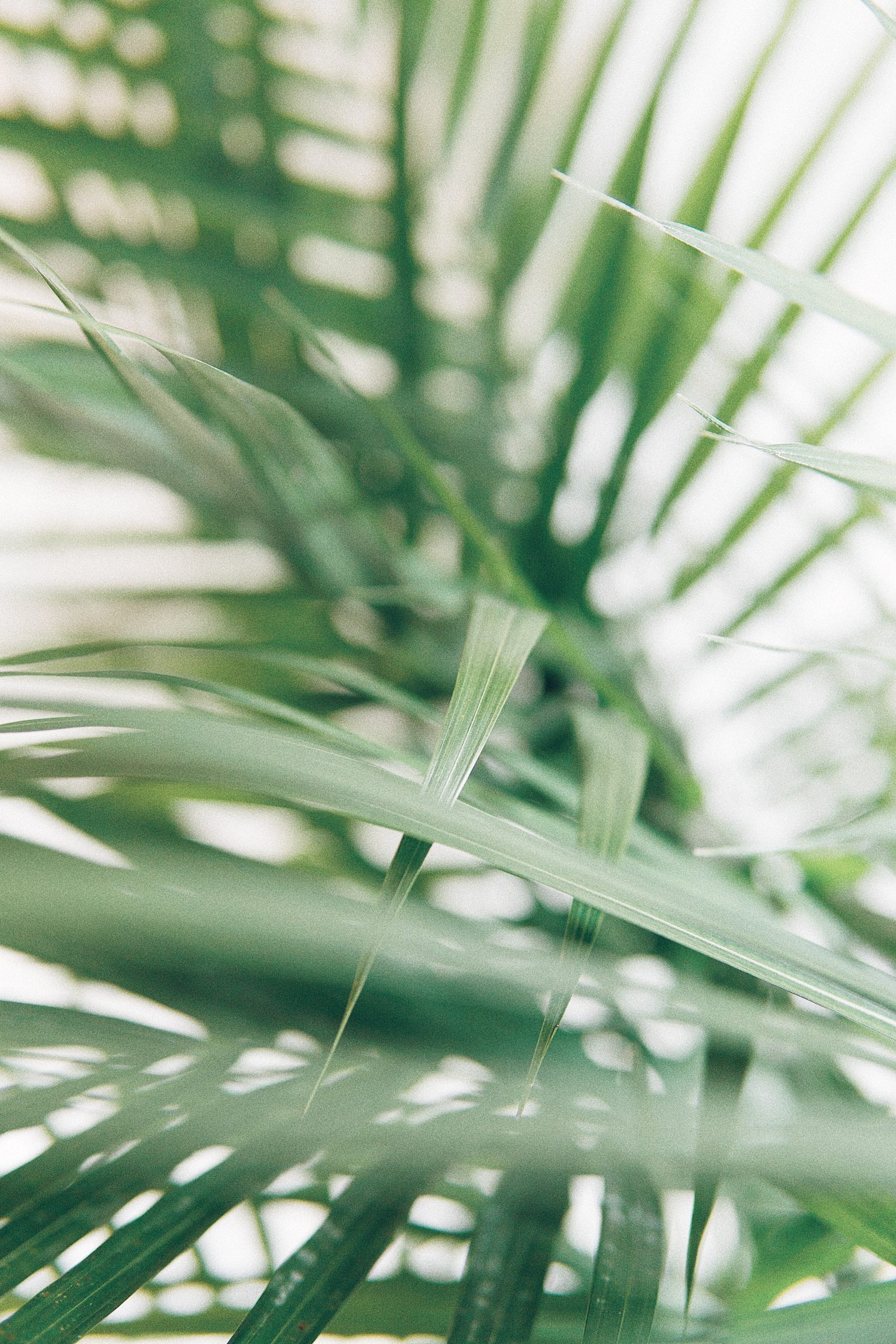 Are you tired of constantly struggling with your skin? Do you find it difficult to maintain a consistent skincare routine amidst your busy schedule? Well, worry no more! In this post, we will share five easy tips that can help you make skincare a habit in your daily routine. From simple steps like setting reminders to incorporating the right products, these tips are designed to help even the busiest individuals achieve healthy and glowing skin effortlessly. So join us as we explore how small changes can have a big impact on your overall complexion!
Wake up earlier
Waking up earlier may seem like a daunting task, but it can be one of the best things you can do for your skin. Setting your alarm clock for just 30 minutes earlier than usual can give you enough time to properly cleanse and moisturize your face. It can also help you better prepare mentally and emotionally for your day ahead.
If you're not a morning person, start by setting your alarm clock for just 5-10 minutes earlier than usual. Once you're used to getting up that early, gradually increase the time until you're able to wake up at your desired time. Creating a skincare routine in the morning can help jumpstart your day and leave you feeling refreshed and ready to take on anything that comes your way.
Set a skincare routine
When it comes to developing a skincare routine, the most important thing is consistency. Once you find a routine that works for you, stick with it! Here are a few tips to help you get started:
1. Start by cleansing your face every morning and evening. This will remove any dirt, oil, or makeup that has built up over the course of the day (or night).
2. Exfoliate once or twice a week to slough off dead skin cells and reveal brighter, smoother skin.
3. Apply a serum or treatment product targeted at your specific skincare concerns (e.g., fine lines, dark spots, dryness).
4. Follow up with a moisturizer to hydrate and protect your skin from environmental aggressors like pollution and harsh weather conditions.
5. Don't forget about your neck and décolletage! These areas often get neglected but they deserve just as much attention as your face does.
6. And last but not least, always remember to wear sunscreen during the daytime hours to shield your skin from harmful UV rays—this step is crucial in preventing premature aging and sun damage.
Follow a simple 3-step process
When it comes to developing a solid skincare routine, the simplest approach is often the best. All you need to do is follow a basic three-step process every day and night, and your skin will thank you for it.
The first step is to cleanse your face with a gentle cleanser. This will remove any dirt, oil, and makeup that has built up on your skin during the day. Be sure to use circular motions when cleansing, and avoid scrubbing too hard, as this can irritate the skin.
Next, apply a toner to help restore the skin's pH balance and prep it for moisturizer. A good rule of thumb is to choose a toner that is alcohol-free and suits your skin type.
Finally, hydrate your skin with a moisturizer. This will help lock in moisture and keep your skin looking healthy and glowing. Again, be sure to select a formula that is right for your skin type.
If you can commit to following this simple three-step process every day, you'll soon see a noticeable difference in the health and appearance of your skin!
Choose products wisely
When it comes to skincare, it is important to choose products wisely. There are a lot of products on the market that claim to be the best for your skin, but not all of them are created equal. It is important to do your research and find products that contain ingredients that are good for your skin type.
If you have sensitive skin, you should look for products that are hypoallergenic and free of fragrances and other harsh chemicals. If you have dry skin, look for products that are hydrating and contain ingredients like glycerin or hyaluronic acid. If you have oily skin, look for products that can help control oil production and keep your skin clean and clear.
Once you have found the right products for your skin type, it is important to use them consistently. Skincare is a habit, not a one-time thing. By incorporating skincare into your daily routine, you will see the best results.
Use natural ingredients
The best way to take care of your skin is to use natural ingredients. There are plenty of natural skincare products on the market that can help you achieve healthy, clear skin. Look for products that contain ingredients like aloe vera, chamomile, and lavender oil. These ingredients are known for their ability to soothe and nourish the skin.
Conclusion
Taking the time to establish a skincare routine is essential for keeping your skin healthy and glowing. With these five easy tips, you can make skincare part of your daily routine. Starting small with simple steps like double cleansing every night or using an SPF moisturizer during the day can help you achieve healthier skin in no time at all. So don't wait any longer – start adding these tips into your everyday life and see how beautiful skin can be yours!
Tiny Tears: Dr. Emily Chew Unveils Causes and Symptoms of Dry Eyes in Children
Pumpkin Power: The Secret Benefits for Hair Growth Hidden in Every Seed
Neem Elixir: Chris McMillan Unravels the Trusted Secret for Lice-Free Haircare Inspired by Mother's Wisdom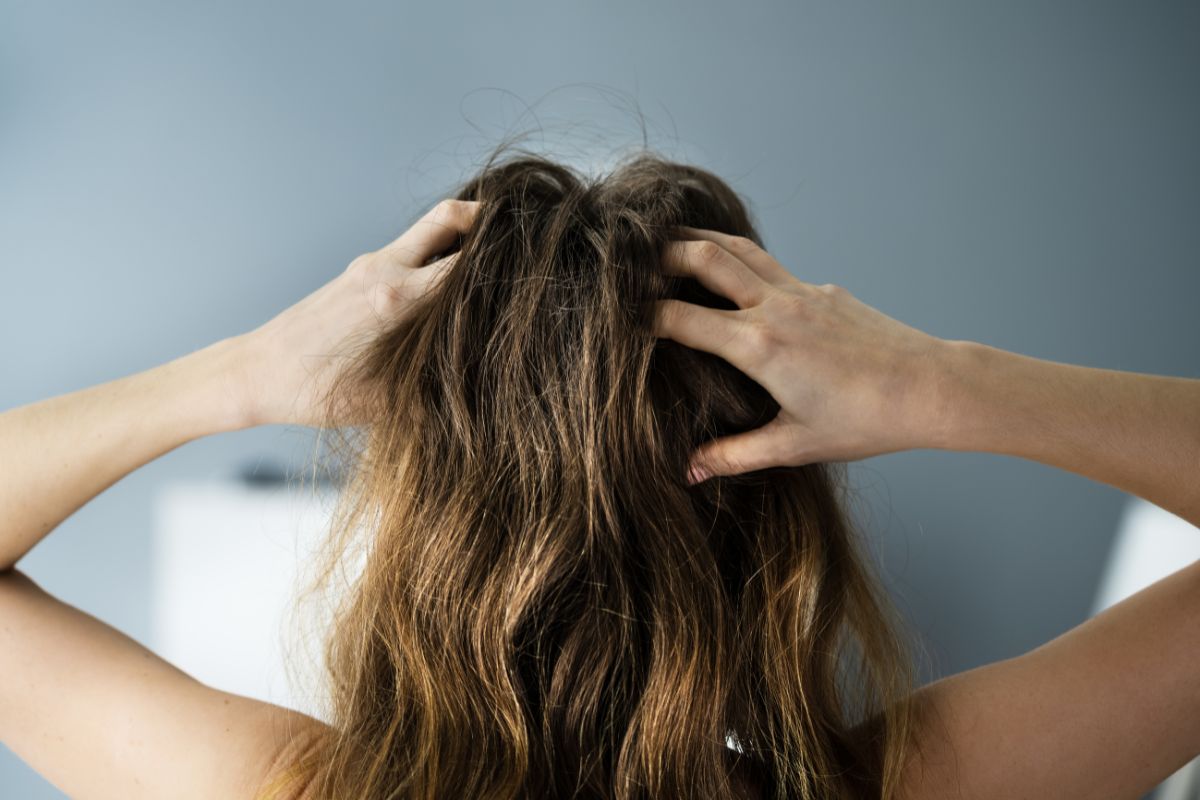 Introduction
Embark on a journey into the realms of natural haircare with Chris McMillan, a visionary hairstylist deeply rooted in sustainable beauty practices. In this exploration, we unveil the timeless wisdom of lice-free haircare inspired by generations of mothers and delve into the Neem Elixir—a natural gem that forms the backbone of this trusted secret.
Meet Chris McMillan: A Visionary in Natural Haircare
Chris McMillan stands as a prominent figure in the world of hairstyling, renowned for his visionary approach that seamlessly blends beauty with sustainability. With a rich portfolio and a commitment to natural practices, McMillan's expertise becomes a guiding light in our journey toward discovering the secrets of lice-free haircare.
The Legacy of Mother's Wisdom
At the heart of the Neem Elixir lies the legacy of mother's wisdom—an invaluable treasure trove of natural remedies and time-tested practices. Passed down through generations, these traditions form the foundation of the Neem Elixir, echoing the belief that effective haircare transcends fleeting trends.
Neem Elixir Unveiled: The Natural Guardian Against Lice
The Neem Elixir takes center stage as McMillan unravels its secrets. Rooted in the antimicrobial and insecticidal properties of neem, this elixir emerges as a natural guardian against lice—an age-old solution to a persistent problem. McMillan explores how neem, a botanical powerhouse, becomes the backbone of this trusted remedy.
Neem's Potent Benefits: More Than Lice Prevention
Beyond its prowess in lice prevention, McMillan illuminates the multifaceted benefits of neem. From nourishing the scalp to promoting hair growth and overall health, neem becomes a holistic solution for those seeking more than just a lice-free scalp. The Neem Elixir represents a commitment to comprehensive haircare.
DIY Neem Elixir: Recreating the Timeless Tradition
Chris McMillan generously shares the art of creating a DIY Neem Elixir, ensuring that the tradition is not confined to the past but seamlessly integrated into contemporary haircare routines. With accessible ingredients and simple steps, McMillan invites individuals to personalize their Neem Elixir and experience the magic of natural care.
The Neem Elixir Experience: A Journey to Lice-Free Hair
Embark on a captivating journey through testimonials and stories of individuals who have embraced the Neem Elixir experience. From preventing lice infestations to achieving healthier, shinier hair, witness the transformative effects of this natural elixir. McMillan's insights provide a glimpse into the diverse ways Neem Elixir can elevate your haircare ritual.
Neem Elixir vs. Commercial Lice Treatments: A Comparative Insight
McMillan offers a comparative analysis, juxtaposing Neem Elixir against commercial lice treatments. Explore the advantages of choosing a natural remedy over conventional products laden with chemicals. The comparison sheds light on the efficacy, safety, and sustainability of Neem Elixir, advocating for a mindful shift in haircare choices.
Neem Elixir Application Guide: Tips for Optimal Results
To ensure optimal results, McMillan shares a comprehensive guide on the application of Neem Elixir. From application techniques to frequency, these tips empower individuals to integrate Neem Elixir seamlessly into their haircare routines, maximizing its protective and nourishing properties.
Chris McMillan's Neem Elixir Essentials
A curated collection of essentials serves as a go-to resource for those embarking on the Neem Elixir journey. McMillan compiles key ingredients, application techniques, and essential tips to provide a comprehensive overview. This section acts as a guide for individuals committed to embracing the wisdom of Neem Elixir for lice-free and vibrant hair.
Embracing Natural Wisdom: A Call to Sustainable Beauty
In the concluding section, McMillan extends a call to embrace natural wisdom and sustainable beauty. The Neem Elixir, inspired by the trusted practices of mothers, represents more than a haircare solution—it symbolizes a movement towards conscious and holistic beauty. Join Chris McMillan in celebrating lice-free, vibrant hair and honoring the timeless beauty that transcends generations. Embrace the Neem Elixir and redefine your haircare routine with the magic of natural wisdom.