Glass Storage Containers Choosing the Right Type for Your Kitchen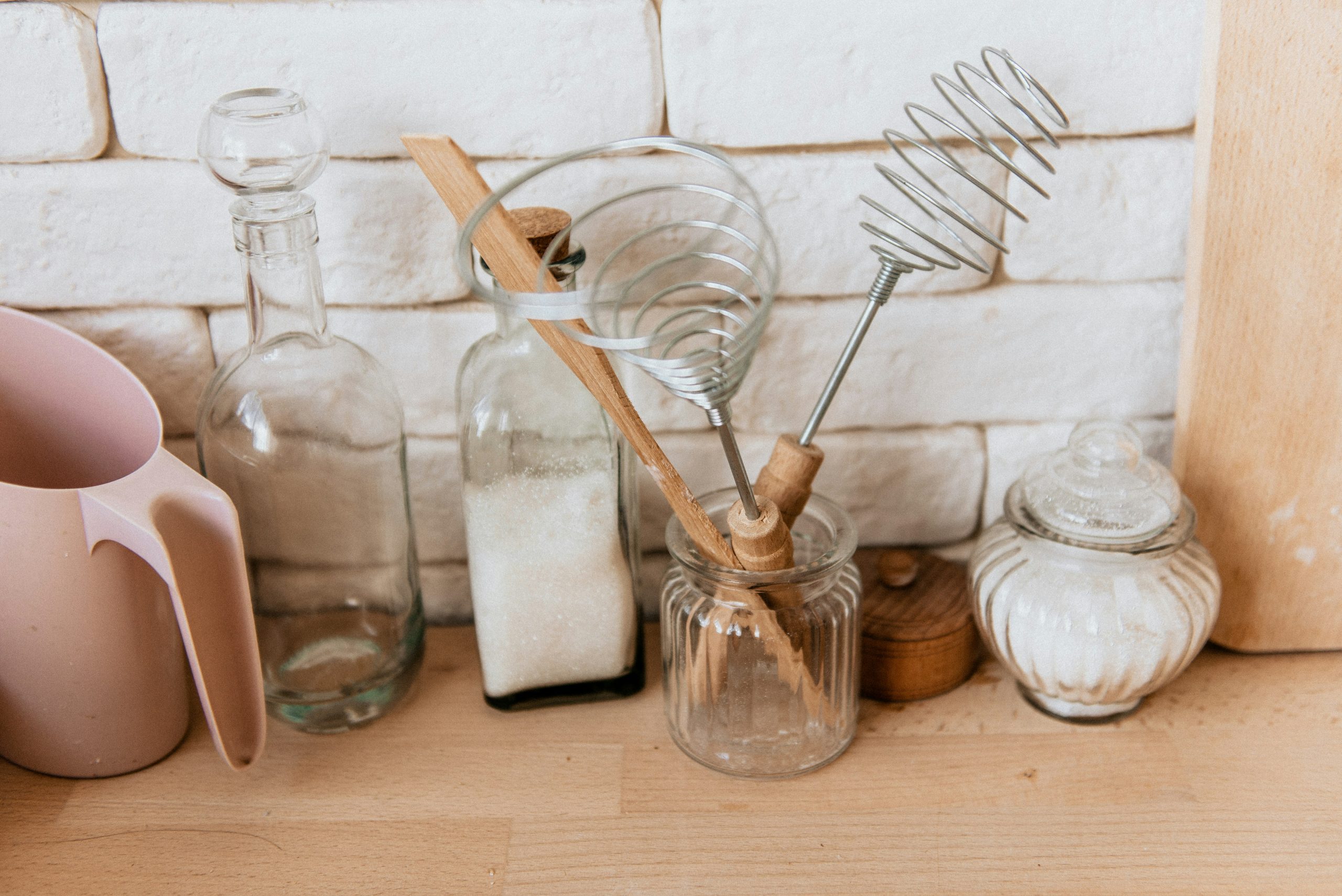 Introduction:
Allow me to take you on an astonishing journey into the world of glass storage containers. and my fascination with advanced techniques and in-depth insights into this seemingly mundane topic has led to some truly eye-opening discoveries. With years of expertise in the field, I'm excited to share these revelations with lifestyle enthusiasts looking to elevate their game. Glass containers are more than just utilitarian vessels for holding food. They are a crucial element of a healthy and sustainable lifestyle. We will dive deep into the allure of glass, the surprising discoveries the importance of choosing the right type of glass, practical tips for maintaining your glass containers, and creative uses that extend beyond the kitchen. Glass storage containers have been a staple in kitchens for their aesthetic appeal. But it's not just about looks. Glass containers are known for their health benefits. They are non-toxic, non-porous, and don't leach harmful chemicals into your food. This makes them a popular choice for those who prioritize not only the taste of their food but their overall well-being.
Advanced Storage Techniques
Dive deeper into the art of glass container storage. Learn the secrets of keeping your food fresher for longer and discover how to maximize your refrigerator space. Glass containers have superior insulation properties, making them ideal for storing hot or cold dishes. They help maintain the temperature and keep your food tasting its best. The airtight seals on many glass containers create a barrier against air and moisture, preventing food from spoiling quickly. This means you can say goodbye to wilted salads and soggy sandwiches.
Choosing the Right Glass
Not all glass is created equal. Explore the different types of glass used in containers and understand which one suits your specific needs. As previously mentioned, borosilicate glass is the gold standard when it comes to food storage. It's resistant to high temperatures, making it safe for baking and microwave use. Soda-lime glass is another common type but is not as durable as borosilicate. It's crucial to understand these distinctions when making your purchase. When choosing the right glass for your storage containers, consider your specific needs. If you plan to use the containers for baking, microwaving, or storing hot foods, Borosilicate glass is the safest option due to its resistance to thermal shock. Tempered glass is a robust option with an airtight seal, making it a good choice for those who value both durability and food freshness. However, it's not suitable for microwave use. Understanding the type of glass used in your storage containers is crucial for ensuring food safety and maximizing the utility of your containers.
Glass Container Comparison:
| Container Type | Durability | Airtight Seal | Microwave Safe | Eco-Friendly |
| --- | --- | --- | --- | --- |
| Borosilicate | High | Yes | Yes | Yes |
| Soda-lime | Medium | No | Yes | No |
| Tempered | High | Yes | No | Yes |
Care and Maintenance
Glass containers can last a lifetime with proper care. Get valuable tips on cleaning, storing, and maintaining your glassware. To ensure longevity, avoid subjecting glass containers to extreme temperature changes, as this can lead to cracks or breakage. Always hand wash them, as harsh detergents or abrasive materials can damage the glass surface. When storing glass containers, it's advisable to stack them with care to prevent chipping. Consider using silicone liners or dividers to keep them separated. By following these guidelines, you can enjoy your glass containers for years to come.
Creative Usage
Unleash your creativity with glass containers beyond the kitchen. Glass containers can be repurposed as vases, candle holders, or even as organizers for your office or bathroom. Their transparency and clean lines make them a versatile addition to your home. With a little imagination, you can transform your glass containers into functional and aesthetically pleasing decor elements.
Conclusion:
In this 1000-word exploration of glass storage containers, we've unveiled the secrets, alarming findings, and sustainable choices that every lifestyle enthusiast should know. With the right knowledge and techniques, you can make informed choices and elevate your lifestyle game. Embrace the allure of glass and unlock the potential of these everyday wonders. Glass containers are more than just practical storage solutions; they are a statement of health, sustainability, and creativity. So, next time you reach for a container to store your delicious leftovers or display a bouquet of fresh flowers, you'll do it with a deeper understanding and appreciation for the glass that holds it all together. The world of glass storage containers is vast and intriguing, offering a myriad of benefits to those who dare to explore its depths. Whether you're a culinary enthusiast looking to enhance your kitchen experience or simply someone who appreciates the art of preserving, glass containers are an essential and stylish addition to your lifestyle.
Craft 35 Quick and Easy Chinese Dinners at Home
Elevate Your Salads: Crafting the Perfect Leafy
Mastering the Art of Crafting the Perfect Clean Green Vinaigrette