Beyond Football: What Argentina Needs To Do To Fix Its Troubled Economy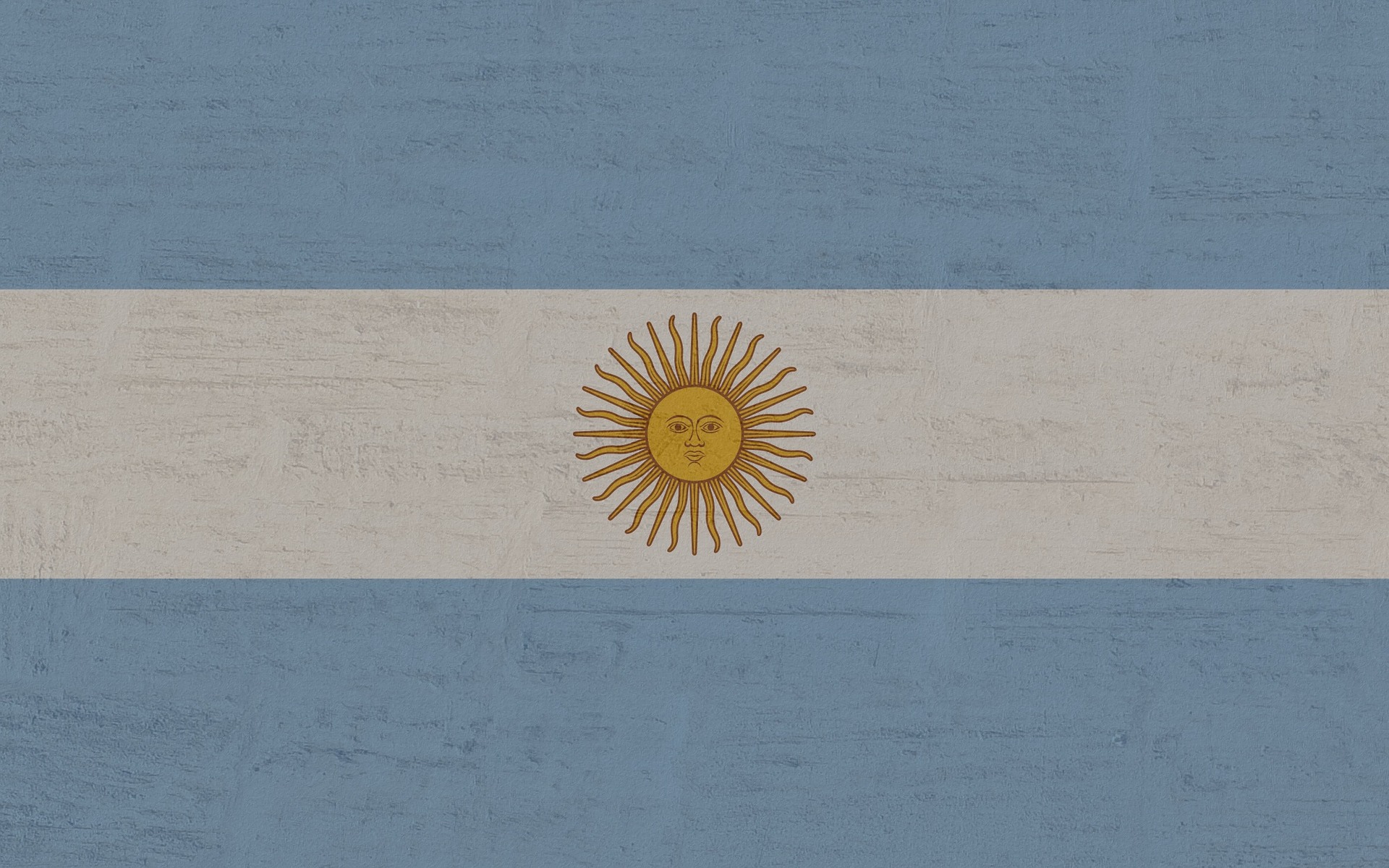 Argentina has long been synonymous with football, but the country is now facing a much bigger challenge: fixing its troubled economy. Despite being one of the wealthiest countries in Latin America, Argentina's financial woes have led to high inflation rates, soaring debt levels and economic instability. While there is no quick fix for these issues, there are steps that can be taken to help stabilize the economy and pave the way for a brighter future. In this blog post, we'll explore some of these solutions and discuss how Argentina can move beyond football to create a more prosperous society for all.
Argentina's Economic History
Argentina's economy has a long and complicated history. From early beginnings as a Spanish colony, to a period of growth during the late 19th century, to economic instability in the 20th century, Argentina's economy has been through a lot.
In recent years, Argentina has been struggling economically. Inflation is high, the peso is weak, and unemployment is rising. The country is in need of reform in order to get back on track.
Some of the key issues that need to be addressed include: reducing government spending, increasing tax revenue, curbing inflation, and improving access to financing. Additionally, structural reforms are needed in order to boost productivity and competitiveness.
The Argentine government has taken some steps in the right direction, but more needs to be done in order to fix the economy. It is essential that the country makes these necessary changes in order to improve its long-term prospects.
The current state of Argentina's economy
Argentina is a country rich in resources, but its economy has been in trouble for years. Inflation and unemployment are high, while growth is low. The government has tried to fix the economy by devaluing the currency, but this has only made things worse.
The current state of Argentina's economy is unstable. Inflation reached 30.9 percent in 2016, and unemployment is at 9.2 percent. The government has been trying to fix the economy by devaluing the currency, but this has only made things worse. Devaluation makes imported goods more expensive, which leads to higher inflation. It also makes it harder for Argentine businesses to compete internationally.
The best way to stabilize the Argentine economy is by implementing sound economic policies. This means reducing government spending, increasing taxes, and making it easier for businesses to operate. These reforms will be difficult to implement, but they are necessary if Argentina wants to get its economy back on track.
Reasons for Argentina's economic decline
The Argentine economy has been in decline for a number of years now, and this is evident in a number of ways. Firstly, GDP growth has been negative for four consecutive quarters, and inflation remains high at around 25%. The country has also seen a significant decline in its foreign exchange reserves, which currently stand at just over $30 billion. This is worrying given that the Argentine government has a large debt burden, and it is likely that it will struggle to meet its financial obligations in the future.
There are a number of reasons for Argentina's economic decline. Firstly, the country has been hit hard by the global economic slowdown. This has led to a decline in demand for Argentine exports, and as a result, GDP growth has slowed. Secondly, Argentina's currency, the peso, has depreciated significantly against the US dollar. This has made imports more expensive and contributed to inflation. Finally, the Argentine government has implemented a number of policies that have proven to be unsuccessful. For example, the government introduced new taxes on agricultural exports in an attempt to raise revenue. However, this led to protests from farmers and ultimately led to lower tax receipts.
Looking ahead, it is clear that Argentina needs to take action to address its economic problems. In particular, the government needs to implement policies that will boost growth and reduce inflation. Additionally, Argentina needs to improve its business environment so that businesses can invest and create jobs. Only by taking these measures will Argentina be able to turnaround its
Potential solutions to Argentina's economic problems
Argentina is in the midst of an economic crisis, with high inflation and currency devaluation. The government has implemented austerity measures, but these have been met with protests from the public.
The country has a large debt burden, and its ability to keep making debt payments is becoming increasingly difficult. A default on its debt would be catastrophic for the Argentine economy.
The International Monetary Fund (IMF) has proposed a $50 billion loan package for Argentina, but this comes with strict conditions attached. The Argentine government is reluctant to accept the IMF's terms, which could further exacerbate the country's economic problems.
Some economists believe that Argentina should leave the IMF and pursue its own economic policies. Others argue that the IMF loan package is necessary in order to stabilise the economy and avoid default.
Whatever course of action the Argentine government decides to take, it needs to act quickly in order to resolve the country's economic crisis.
Conclusion
Although Argentina has a long way to go in terms of restoring its economy, there are steps the government can take to ease the burden on its citizens and make progress towards financial stability. By investing in infrastructure projects that create jobs, encouraging foreign businesses to invest in Argentina, and diversifying their exports away from football and oil, Argentina could put itself on track for sustainable growth. With careful regulation from both the government and citizens alike, Argentina could have an improved economy with a brighter future ahead.
Diverging Perspectives: OECD Challenges Market Sentiment on Rate Cuts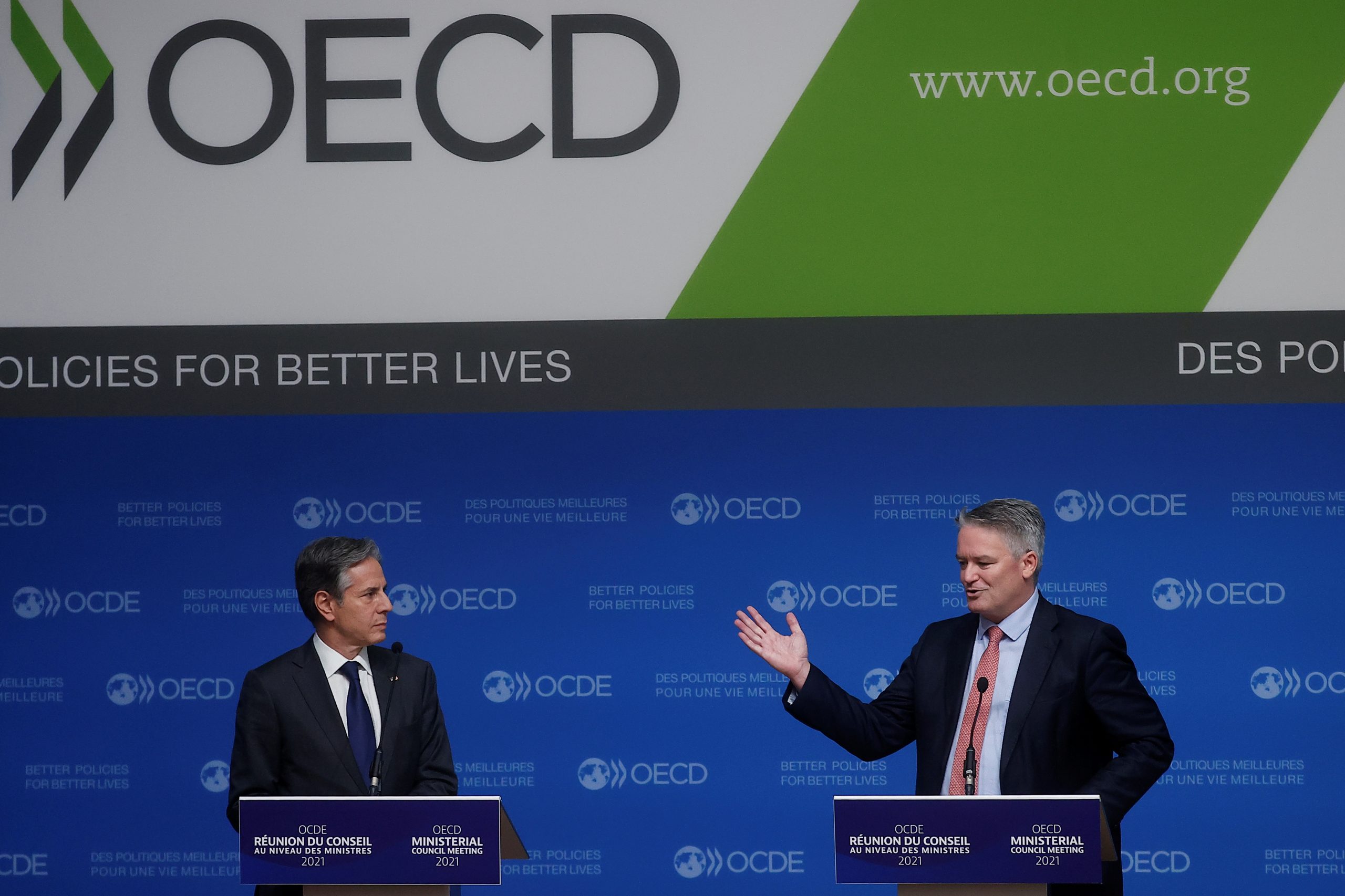 Introduction
A notable dissonance has emerged between market sentiments and the OECD's perspective on rate cuts. This article investigates the contrasting viewpoints, shedding light on the OECD's stance, the factors influencing market expectations, and the potential repercussions for global economic policies.
OECD's Contrarian Viewpoint
The Organization for Economic Co-operation and Development (OECD) challenges prevailing market expectations, asserting a stance against anticipated rate cuts. This section delves into the OECD's rationale, considering economic indicators, inflationary pressures, and global financial stability.
Factors Shaping Market Sentiment
Understanding the forces steering market sentiments toward expected rate cuts is essential. This part of the article explores factors such as inflationary concerns, central bank communications, and global economic uncertainties that contribute to the market's anticipation of rate adjustments.
The Role of Central Banks
Central banks play a pivotal role in shaping market expectations. This section analyzes the influence of central bank statements, policies, and communication strategies in driving or countering market sentiments on rate cuts.
Implications for Investors and Traders
The divergence in perspectives between the OECD and market expectations carries implications for investors and traders. This part of the article explores potential market reactions, investment strategies, and the risks associated with misaligned expectations.
Global Economic Policy Ramifications
The contrasting viewpoints on rate cuts have broader implications for global economic policies. This section examines how the discord between the OECD and market sentiments might impact policy decisions, currency valuations, and international cooperation in managing economic challenges.
OECD's Economic Assessment
Taking a closer look at the OECD's economic assessment provides insights into their outlook and expectations. This part of the article explores key indicators and analyses that inform the OECD's stance on rate cuts, offering a nuanced understanding of their perspective.
Navigating Uncertainties: Future Developments
As markets and international organizations navigate an era of economic uncertainties, this section speculates on potential future developments. Will market sentiments align with the OECD's assessments, or will evolving economic conditions lead to a convergence of perspectives?
Conclusion
The discord between market expectations and the OECD's stance on rate cuts introduces a fascinating dynamic into the global economic landscape. This article provides a comprehensive exploration of the factors driving this dissonance, the potential implications for various stakeholders, and the uncertainties that lie ahead. As economic conditions evolve, staying attuned to the evolving perspectives of both markets and international organizations becomes crucial. Stay tuned for updates as the narrative unfolds.
Economic Resilience: US Third-Quarter GDP Growth Revised Upward to 5.2%
Forecasting Financial Resilience: The Weather-Aware Bank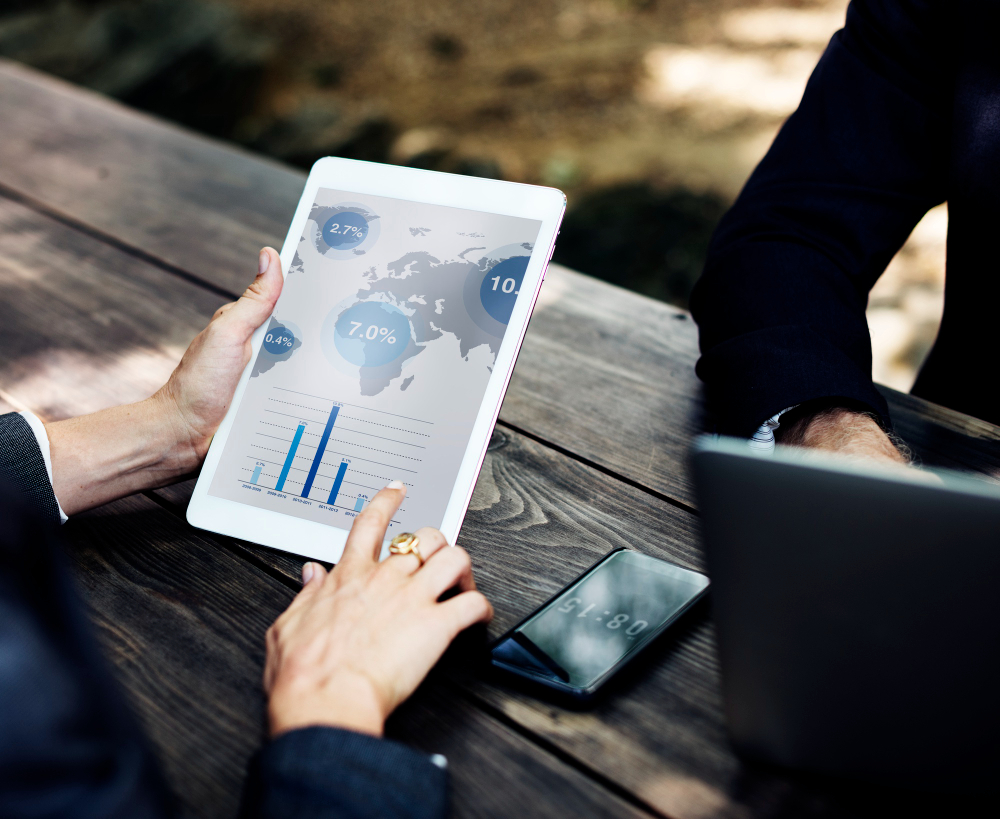 Introduction:
Weather-Smart Banking
Hello, dear readers! Weather isn't just casual chatter; it's a crucial aspect influencing financial stability. Join me on this enlightening journey as we explore how a weather-aware bank forecasts, strategizes, and safeguards its finances amidst ever-changing weather patterns.
Weather's Impact on Financial Forecasting
Weather isn't just about rain or shine; it's about financial repercussions. Delve into how weather patterns influence financial predictions and banking operations.
Adapting Operations to Weather Variability
Explore how this bank adapts its day-to-day operations—customer services, investments, and risk assessments—based on the unpredictable nature of weather.
Proactive Financial Resilience Strategies
Discover the bank's strategies to fortify against weather-induced financial risks. This includes diversification, contingency planning, and a proactive approach to risk mitigation.
Advanced Forecasting Technologies
Peek behind the scenes to witness the technological marvels used by the bank—AI, predictive analytics, and meteorological data—to forecast financial resilience amidst varying weather conditions.
Collaborative Initiatives: Banking with Meteorologists
Unveil the collaborative efforts between the bank and meteorological experts. Explore how these partnerships contribute to improved weather predictions and financial planning.
Strategies for Weather-Resilient Finances
| Strategies | Description |
| --- | --- |
| Risk Diversification | Spreading investments to minimize weather-induced losses |
| Contingency Plans | Outlining responses to mitigate disruption during weather events |
| Advanced Forecasting | Employing cutting-edge tech for precise weather predictions |
| Collaborative Partnerships | Engaging experts for enhanced weather insights |
FAQs:
Navigating Financial Weather Patterns
Q1: How does weather variability impact loan approvals?
A: Severe weather events can affect borrower creditworthiness and influence loan approval decisions.
Q2: What role does weather forecasting play in investment strategies?
A: Accurate weather forecasts assist in assessing potential risks and planning investment strategies for weather-induced events.
Conclusion:
Anchoring Stability through Weather-Resilient Financial Practices
In conclusion, this weather-aware bank's proactive approach to financial resilience underscores the importance of preparedness. Through strategic planning, technological advancements, and collaborative efforts, the bank navigates the unpredictable financial landscapes influenced by weather patterns.