Investors Rejoice as Saudi Arabia Emerges as a Top Destination for Foreign Investment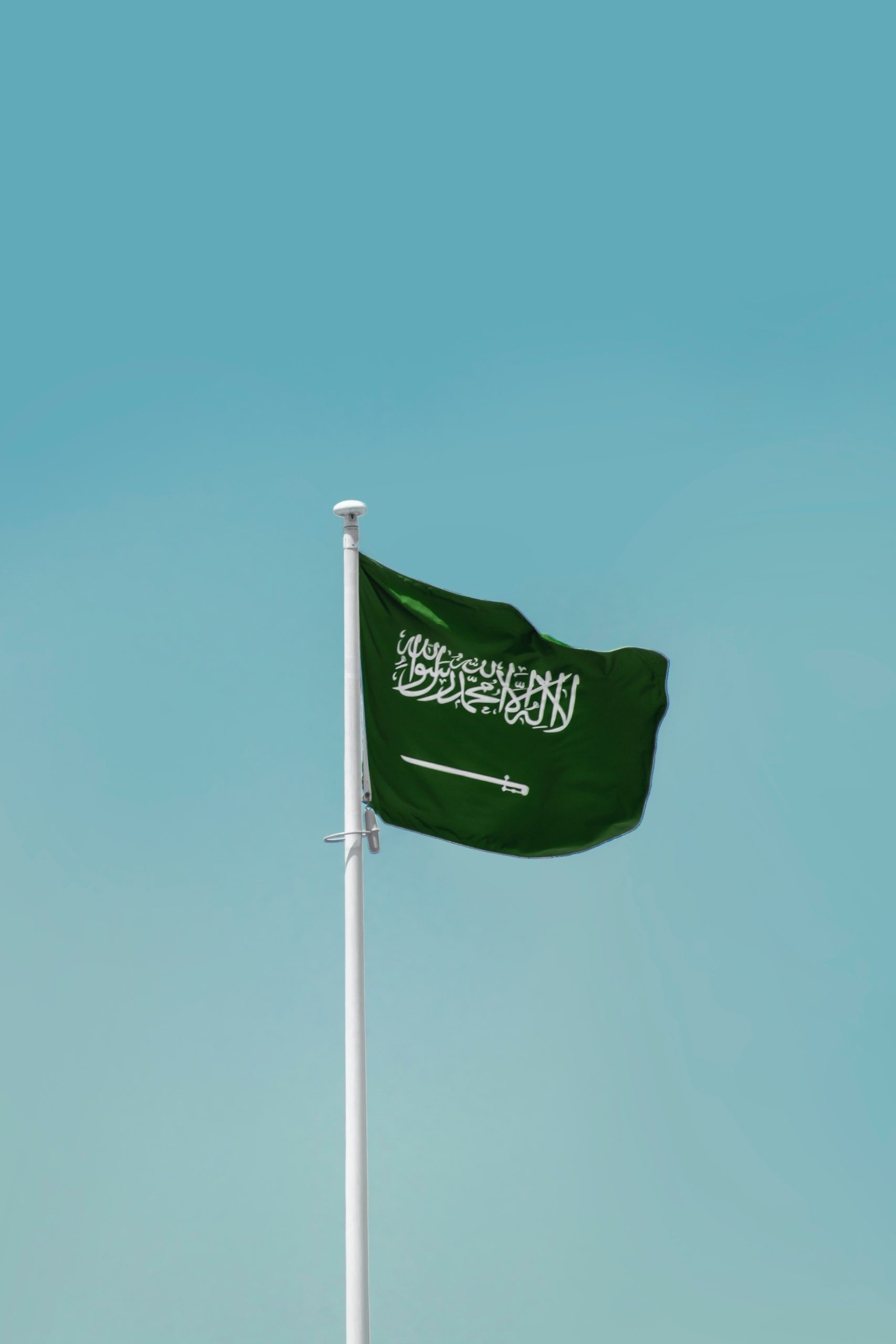 Attention all investors! The wait is over as Saudi Arabia emerges as one of the top destinations for foreign investment. With its strategic location, booming economy, and diverse markets, Saudi Arabia has become an attractive hub for global investors looking to expand their portfolios. From a thriving real estate sector to a growing tech industry, there's no shortage of investment opportunities in this dynamic country. Join us as we explore why Saudi Arabia is the place to be for investors seeking high returns and long-term growth prospects. Get ready to rejoice as we uncover why investing in Saudi Arabia might just be your ticket to financial success!
Saudi Arabia's Economic Transformation
Saudi Arabia is in the midst of an ambitious economic transformation, led by its 2030 Vision and National Transformation Program. These initiatives are aimed at diversifying the Saudi economy away from its reliance on oil, and making the Kingdom a more attractive destination for foreign investment.
The reforms have already begun to pay off, with Saudi Arabia attracting a record $7.4 billion in foreign direct investment (FDI) in 2018. This is a significant increase from the $1.6 billion that was invested in 2017, and is a clear sign that investors are confident in Saudi Arabia's economic future.
What is most notable about this influx of FDI is that it is coming from all around the world. In the past, most investment into Saudi Arabia came from neighboring countries in the Gulf region. However, 2018 saw significant increases in FDI from Europe, Asia, and North America. This shows that Saudi Arabia is increasingly viewed as a global investment destination, rather than just a regional one.
There are many factors driving this change, but perhaps the most important is the country's improving business environment. The World Bank's "Doing Business" report ranks Saudi Arabia at 62nd out of 190 countries for ease of doing business – up 27 places from 2017. This improvement is thanks to reforms such as streamlining construction permits and launching an online portal for investor visas.
These are just some of the reasons why investors are flocking to Saudi Arabia – and why the country's economic transformation
The Saudi Vision 2030
The Saudi Vision 2030 is an ambitious blueprint for the future of Saudi Arabia, charting a course for the Kingdom to become a global powerhouse in both the economy and society.
The brainchild of Crown Prince Mohammed bin Salman, the Saudi Vision 2030 sets forth a clear and achievable plan to modernize Saudi Arabia and make it a top destination for foreign investment. The goal is to reduce Saudi Arabia's dependence on oil revenue, and to spur economic growth and diversification through privatization, infrastructure development, and attract foreign investors.
So far, the Saudi Vision 2030 has been overwhelmingly successful, with billions of dollars in investments pouring into the Kingdom. The reform program has also helped to improve the business environment and unleash the potential of the private sector. All this has put Saudi Arabia on track to becoming one of the most attractive economies in the world for foreign investors.
The Saudi Advantage
Saudi Arabia has long been an attractive destination for foreign investment, due to its vast oil and gas reserves, stable political environment, and strong relationships with Western countries. However, recent years have seen the Saudi government take steps to further improve the investment climate in the kingdom, making it an even more appealing destination for international businesses.
Some of the key advantages that Saudi Arabia offers investors include:
A Vast and Diversified Economy: Saudi Arabia is the largest economy in the Middle East, with a GDP of over $700 billion. The kingdom has significant reserves of oil and gas, but is also home to a large and growing manufacturing sector. This diversification provides investors with opportunities in a wide range of industries.
A Stable Political Environment: Saudi Arabia is a monarchy with a strong central government. The ruling Al Saud family has maintained power for over eighty years, providing stability and predictability for businesses operating in the kingdom.
Strong Relationships with Western Countries: Saudi Arabia is a key ally of the United States and other Western nations. This close relationship gives investors added confidence in doing business in Saudi Arabia.
Investing in Saudi Arabia
As Saudi Arabia emerges as a top destination for foreign investment, investors are rejoicing at the opportunity to tap into the Kingdom's vast resources.
With its large population and rapidly growing economy, Saudi Arabia is an attractive market for many businesses. The government is also actively courting foreign investors, with a number of initiatives designed to make it easier for them to do business in the country.
So what's driving this surge in interest from investors? Here are some of the key factors:
• A young and educated workforce: Over 60% of Saudi Arabia's population is under the age of 30, making it a prime target for companies looking to tap into a young and eager workforce. The government is also investing heavily in education, with a goal of having all citizens be literate by 2030.
• A growing economy: Saudi Arabia's economy is expected to grow by 3.8% in 2019, according to the World Bank. This growth is being driven by a number of factors, including an increase in oil production and high levels of government spending on infrastructure projects.
• Improved business environment: The Saudi government has made a number of reforms in recent years that have made it easier for businesses to operate in the country. These include streamlining the process for setting up companies and issuing visas, as well as increasing transparency around regulations and laws.
Investors who are looking for opportunities in emerging markets should keep Saudi Arabia on
Why Now is the Time to Invest in Saudi Arabia
Now is the time to invest in Saudi Arabia for a number of reasons. First, the country has recently embarked on an ambitious reform program, called Vision 2030, which is aimed at modernizing the economy and making it more attractive to foreign investors. Second, Saudi Arabia is currently in the process of opening up its stock market to foreign investors, which presents a unique opportunity to get in on the ground floor of what is sure to be a booming economy. Finally, with oil prices on the rise again, Saudi Arabia is poised to become one of the richest countries in the world, and those who invest now stand to make a fortune.
Conclusion
In conclusion, Saudi Arabia has emerged as a prime destination for foreign investment. With its sound economic policies and the ever-increasing influx of global investors, Saudi Arabia is quickly becoming one of the most attractive countries to invest in. The government's commitment to developing an enabling environment that encourages entrepreneurship and innovation makes it an ideal place to set up businesses and investments. Investors can benefit from this trend by taking advantage of this opportunity and investing in sectors with great potential in Saudi Arabia.
Diverging Perspectives: OECD Challenges Market Sentiment on Rate Cuts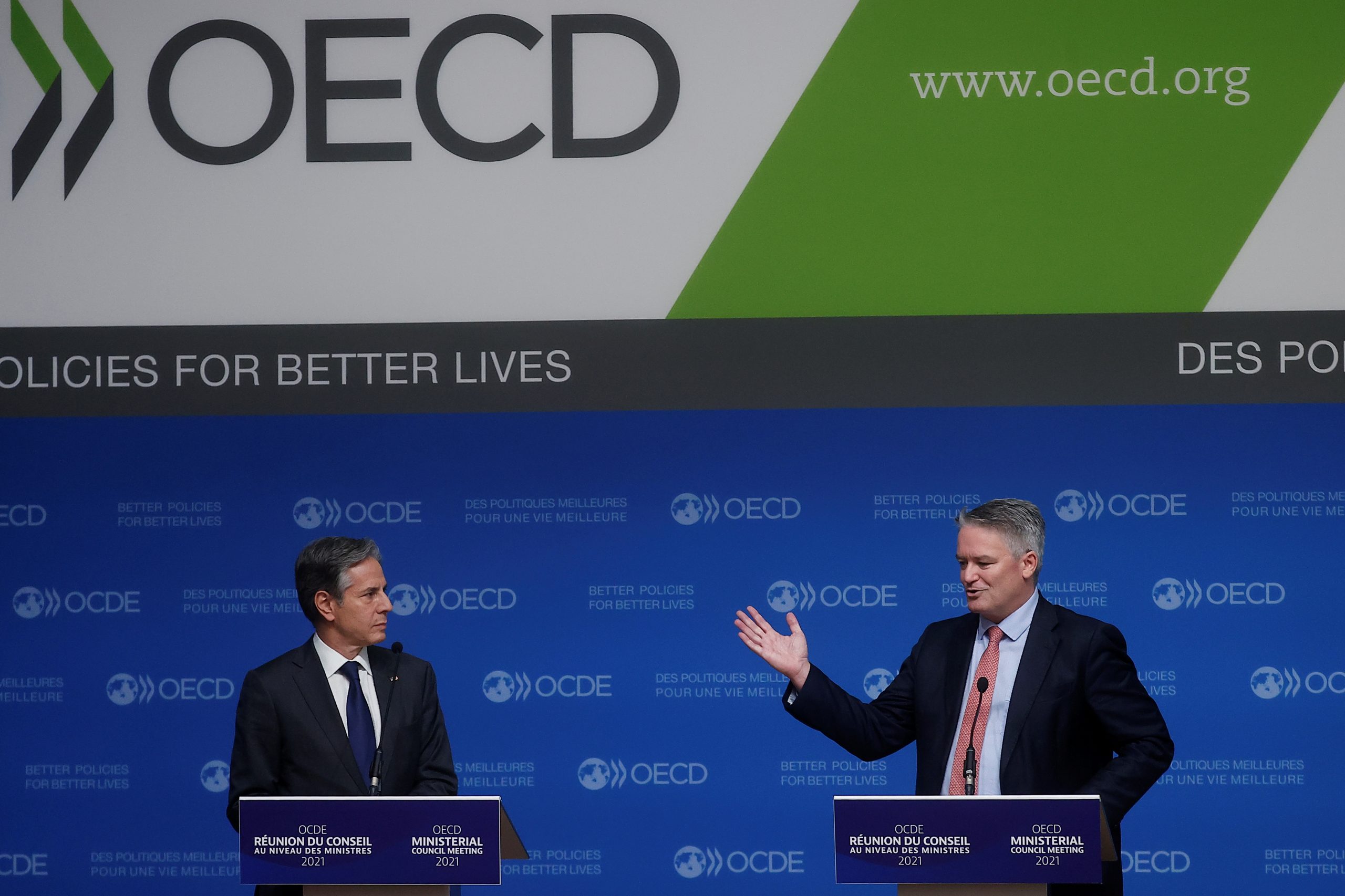 Introduction
A notable dissonance has emerged between market sentiments and the OECD's perspective on rate cuts. This article investigates the contrasting viewpoints, shedding light on the OECD's stance, the factors influencing market expectations, and the potential repercussions for global economic policies.
OECD's Contrarian Viewpoint
The Organization for Economic Co-operation and Development (OECD) challenges prevailing market expectations, asserting a stance against anticipated rate cuts. This section delves into the OECD's rationale, considering economic indicators, inflationary pressures, and global financial stability.
Factors Shaping Market Sentiment
Understanding the forces steering market sentiments toward expected rate cuts is essential. This part of the article explores factors such as inflationary concerns, central bank communications, and global economic uncertainties that contribute to the market's anticipation of rate adjustments.
The Role of Central Banks
Central banks play a pivotal role in shaping market expectations. This section analyzes the influence of central bank statements, policies, and communication strategies in driving or countering market sentiments on rate cuts.
Implications for Investors and Traders
The divergence in perspectives between the OECD and market expectations carries implications for investors and traders. This part of the article explores potential market reactions, investment strategies, and the risks associated with misaligned expectations.
Global Economic Policy Ramifications
The contrasting viewpoints on rate cuts have broader implications for global economic policies. This section examines how the discord between the OECD and market sentiments might impact policy decisions, currency valuations, and international cooperation in managing economic challenges.
OECD's Economic Assessment
Taking a closer look at the OECD's economic assessment provides insights into their outlook and expectations. This part of the article explores key indicators and analyses that inform the OECD's stance on rate cuts, offering a nuanced understanding of their perspective.
Navigating Uncertainties: Future Developments
As markets and international organizations navigate an era of economic uncertainties, this section speculates on potential future developments. Will market sentiments align with the OECD's assessments, or will evolving economic conditions lead to a convergence of perspectives?
Conclusion
The discord between market expectations and the OECD's stance on rate cuts introduces a fascinating dynamic into the global economic landscape. This article provides a comprehensive exploration of the factors driving this dissonance, the potential implications for various stakeholders, and the uncertainties that lie ahead. As economic conditions evolve, staying attuned to the evolving perspectives of both markets and international organizations becomes crucial. Stay tuned for updates as the narrative unfolds.
Economic Resilience: US Third-Quarter GDP Growth Revised Upward to 5.2%
Forecasting Financial Resilience: The Weather-Aware Bank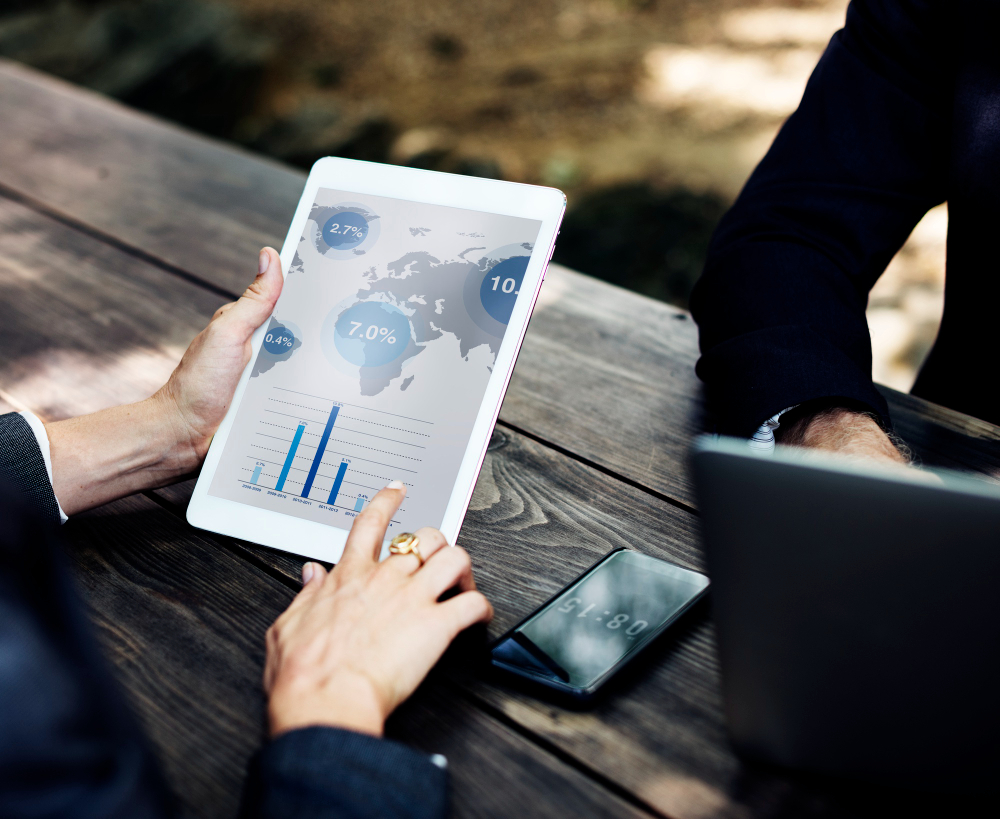 Introduction:
Weather-Smart Banking
Hello, dear readers! Weather isn't just casual chatter; it's a crucial aspect influencing financial stability. Join me on this enlightening journey as we explore how a weather-aware bank forecasts, strategizes, and safeguards its finances amidst ever-changing weather patterns.
Weather's Impact on Financial Forecasting
Weather isn't just about rain or shine; it's about financial repercussions. Delve into how weather patterns influence financial predictions and banking operations.
Adapting Operations to Weather Variability
Explore how this bank adapts its day-to-day operations—customer services, investments, and risk assessments—based on the unpredictable nature of weather.
Proactive Financial Resilience Strategies
Discover the bank's strategies to fortify against weather-induced financial risks. This includes diversification, contingency planning, and a proactive approach to risk mitigation.
Advanced Forecasting Technologies
Peek behind the scenes to witness the technological marvels used by the bank—AI, predictive analytics, and meteorological data—to forecast financial resilience amidst varying weather conditions.
Collaborative Initiatives: Banking with Meteorologists
Unveil the collaborative efforts between the bank and meteorological experts. Explore how these partnerships contribute to improved weather predictions and financial planning.
Strategies for Weather-Resilient Finances
| Strategies | Description |
| --- | --- |
| Risk Diversification | Spreading investments to minimize weather-induced losses |
| Contingency Plans | Outlining responses to mitigate disruption during weather events |
| Advanced Forecasting | Employing cutting-edge tech for precise weather predictions |
| Collaborative Partnerships | Engaging experts for enhanced weather insights |
FAQs:
Navigating Financial Weather Patterns
Q1: How does weather variability impact loan approvals?
A: Severe weather events can affect borrower creditworthiness and influence loan approval decisions.
Q2: What role does weather forecasting play in investment strategies?
A: Accurate weather forecasts assist in assessing potential risks and planning investment strategies for weather-induced events.
Conclusion:
Anchoring Stability through Weather-Resilient Financial Practices
In conclusion, this weather-aware bank's proactive approach to financial resilience underscores the importance of preparedness. Through strategic planning, technological advancements, and collaborative efforts, the bank navigates the unpredictable financial landscapes influenced by weather patterns.