Turmeric and Curcumin for Cognitive Enhancement and Mood Regulation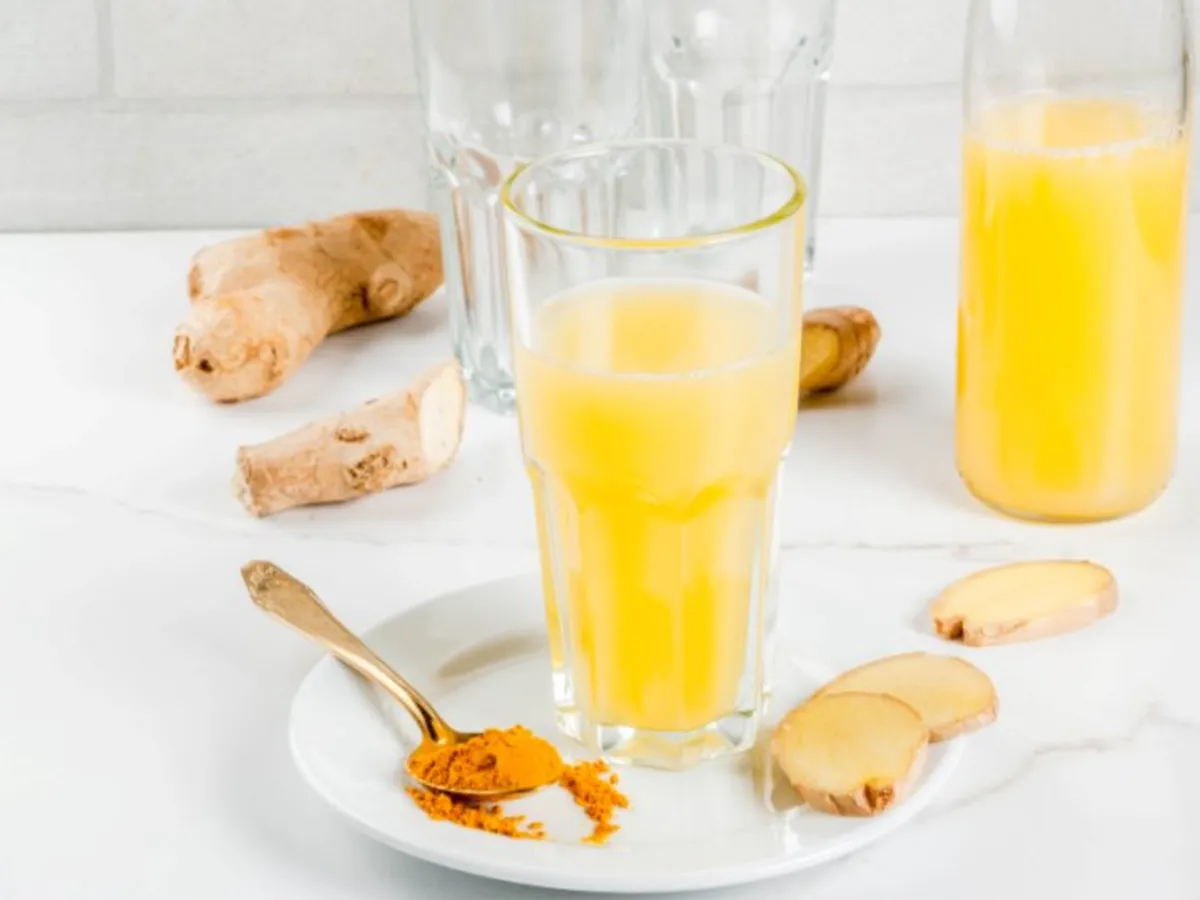 The pursuit of optimal brain health and emotional well-being is a timeless endeavor. In this quest, nature has provided us with a potent ally: turmeric. This vibrant spice, celebrated for its culinary uses, boasts an array of potential cognitive and mood benefits, primarily attributed to its active compound, curcumin. In this exploration, we will delve into the fascinating world of turmeric and curcumin, and how they may positively impact brain health and mood regulation.
Understanding Cognitive Health
Cognitive health encompasses a wide range of mental processes, from memory and learning to problem-solving and decision-making. It is influenced by various factors, including genetics, lifestyle, and the environment. As we age, preserving cognitive function becomes increasingly vital. This is where turmeric and curcumin come into play.
The Science Behind Curcumin
At the heart of turmeric's potential for cognitive and mood benefits lies curcumin, a powerful polyphenol with anti-inflammatory and antioxidant properties. It is curcumin that gives turmeric its bright yellow color and provides many of its therapeutic effects.
Enhancing Cognitive Function
1. Neuroprotection
Curcumin's antioxidant properties help protect brain cells from oxidative damage caused by free radicals. This protective effect may contribute to the preservation of cognitive function and a reduced risk of neurodegenerative diseases.
2. Improved Memory
Research suggests that curcumin can enhance memory and cognitive function. It may promote the growth of new brain cells and increase brain-derived neurotrophic factor (BDNF), a growth hormone that functions in the brain, potentially leading to improved memory and learning.
3. Mood Regulation
Turmeric and curcumin also show promise in supporting emotional well-being. They can positively influence mood and may offer an alternative or complementary approach to mood disorders.
Mood Regulation
1. Antidepressant Properties
Some studies indicate that curcumin may have antidepressant effects by increasing the levels of serotonin and dopamine in the brain. These neurotransmitters play a crucial role in regulating mood.
2. Stress Reduction
Curcumin's anti-inflammatory properties may help alleviate the effects of chronic stress, which can contribute to mood disorders. By reducing inflammation, curcumin may promote emotional stability.
Exploring the Cognitive and Mood Benefits
Let's take a closer look at the potential cognitive and mood benefits that turmeric and curcumin may offer:
1. Cognitive Enhancement
Turmeric and curcumin may promote cognitive enhancement, including better memory, faster learning, and improved problem-solving skills. This is particularly valuable for individuals seeking to maintain cognitive function as they age.
2. Mood Stability
Curcumin's potential to regulate mood is a valuable aspect of its benefits. Whether it's addressing depressive symptoms or reducing the impact of chronic stress, turmeric and curcumin offer a natural approach to mood regulation.
3. Neurological Protection
Preserving brain health is crucial, and curcumin's neuroprotective effects may reduce the risk of neurodegenerative diseases such as Alzheimer's and Parkinson's disease.
4. Combating Cognitive Decline
For those concerned about cognitive decline, curcumin's potential to stimulate the growth of new brain cells and protect against oxidative stress offers hope for maintaining cognitive function.
Incorporating Turmeric into Your Lifestyle
To unlock the cognitive and mood benefits of turmeric and curcumin, consider these approaches:
1. Turmeric Supplements
High-quality turmeric supplements with standardized curcumin content offer a convenient and reliable way to incorporate these compounds into your routine.
2. Culinary Delights
Adding turmeric to your culinary creations, from curries and soups to roasted vegetables, can be a flavorful and health-enhancing choice.
3. Turmeric Tea
Enjoy the soothing and aromatic qualities of turmeric by brewing your own turmeric tea. Simply steep grated fresh turmeric or turmeric powder in hot water.
4. Topical Applications
For mood regulation and potential stress relief, you can explore the use of turmeric in DIY skincare products, such as face masks or creams.
Conclusion
Turmeric and its active compound, curcumin, hold the potential to positively impact cognitive health and mood regulation. Their anti-inflammatory and antioxidant properties, combined with their effects on neurotransmitters and brain cell growth, make them valuable additions to a holistic approach to overall well-being. As with any health-related changes, it is advisable to consult with a healthcare professional to ensure that incorporating turmeric and curcumin aligns with your individual needs. By embracing the cognitive and mood benefits of this golden spice, you can work towards a sharper mind and a brighter emotional outlook.
Unraveling the Skin-Vitamin D Connection: Exploring How Skin Conditions May Signal Deficiency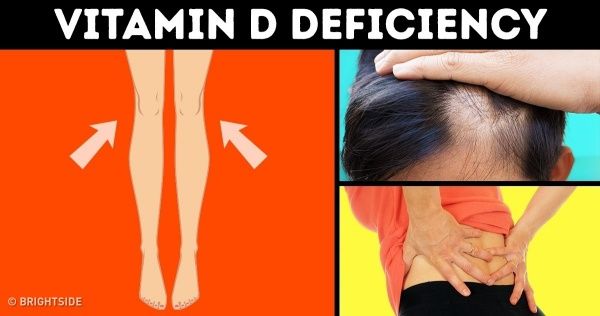 Introduction
The skin, our body's largest organ, often holds clues to our overall health. Dr. Valter Longo, a leading authority in nutrition and longevity research, sheds light on the potential interplay between skin conditions and Vitamin D deficiency. This article delves into the intriguing connection, exploring how skin ailments might signal underlying deficiencies, emphasizing the importance of addressing Vitamin D levels for overall health.
The Skin as a Mirror
Skin conditions can sometimes serve as indicators of underlying health issues, including Vitamin D deficiency. Dr. Longo's research reveals how certain skin conditions such as psoriasis, eczema, and chronic dryness might be linked to insufficient Vitamin D levels.
Psoriasis and Vitamin D
Psoriasis, a chronic autoimmune condition, has been associated with low Vitamin D levels. Dr. Longo discusses the potential impact of Vitamin D on mitigating inflammation and symptoms in individuals with psoriasis.
Eczema and Its Relationship with Vitamin D Deficiency
Eczema, characterized by dry, itchy skin, might also be linked to inadequate Vitamin D. Dr. Longo explores the potential role of Vitamin D in supporting skin barrier function and managing eczema symptoms.
Chronic Dryness and Vitamin D
Chronic dry skin, often a symptom of various underlying issues, could be related to Vitamin D deficiency. Dr. Longo delves into how Vitamin D might contribute to skin hydration and overall skin health.
Vitamin D Supplementation and Skin Health
Dr. Longo emphasizes the role of Vitamin D supplementation in managing certain skin conditions. Understanding the potential benefits of optimizing Vitamin D levels could offer relief and support skin health.
Dr. Valter Longo's Insights
Drawing from his expertise, Dr. Longo offers insights into managing skin conditions related to Vitamin D deficiency. His evidence-based recommendations encourage a holistic approach to address deficiencies for better skin health and overall well-being.
Conclusion
In conclusion, skin conditions might offer valuable insights into potential Vitamin D deficiencies, indicating an intricate relationship between skin health and nutrient levels. Dr. Valter Longo's insights highlight the importance of recognizing these connections and addressing deficiencies to support healthier skin and overall health.
By understanding the potential links between skin conditions and Vitamin D, individuals can explore strategies such as supplementation, appropriate sunlight exposure, and dietary adjustments to nurture better skin health. Let's unravel the skin-Vitamin D connection for radiant skin and improved well-being.
Vibrant Knees: Exploring the Benefits of Colorful Foods for Optimal Joint Health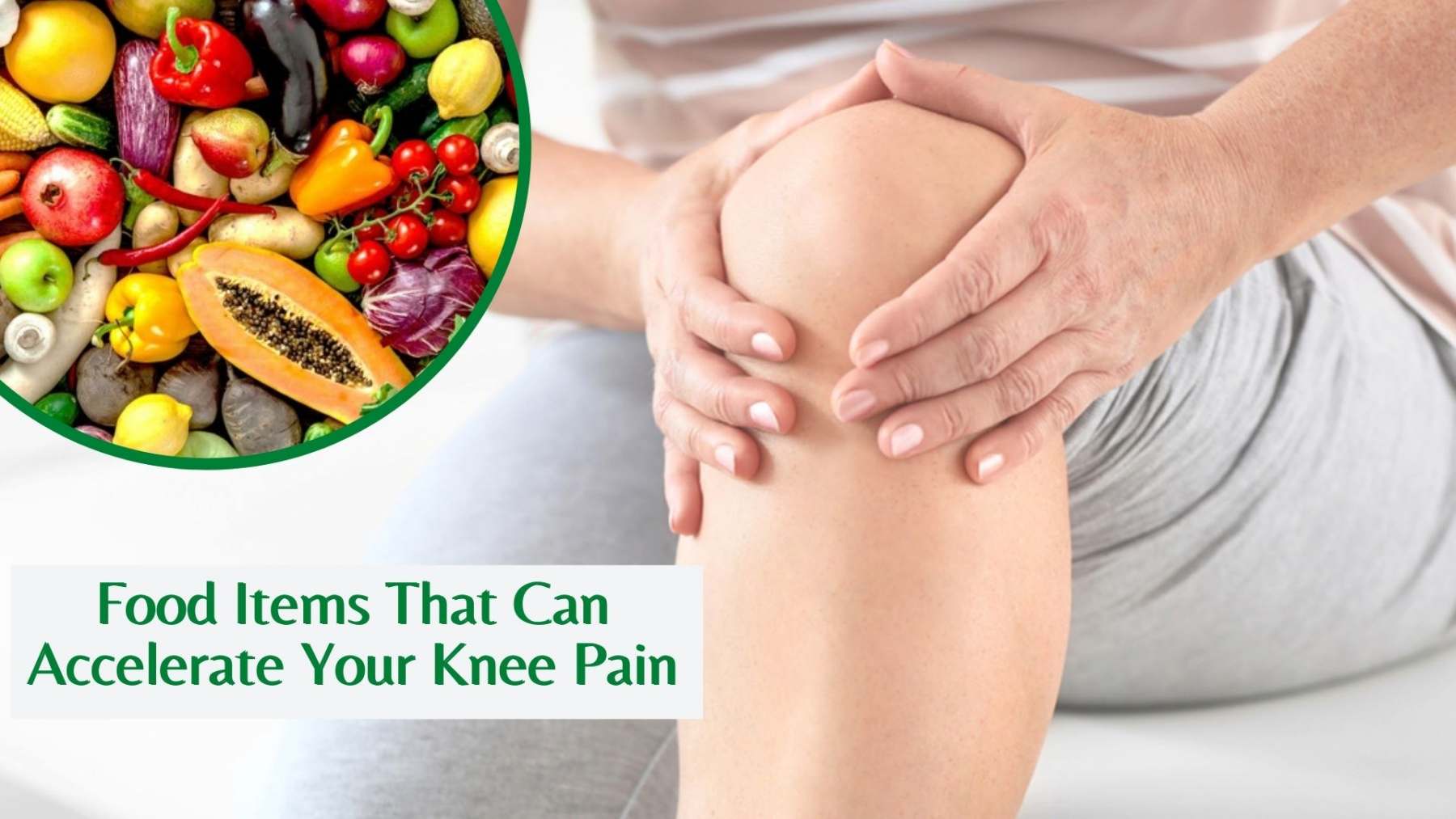 Introduction
In the pursuit of a vibrant and active lifestyle, knee health stands as a fundamental pillar. Dr. Mark Hyman, an authority in functional medicine and nutrition, advocates for a diet rich in colorful foods, attributing their diverse nutrients to optimal knee health. This article delves into the kaleidoscope of benefits offered by incorporating a variety of colorful foods, revealing their transformative impact on knee strength and resilience.
Colorful Foods and Knee Health
The spectrum of colorful foods, ranging from deep greens to vibrant reds and yellows, signifies an array of essential nutrients vital for knee health. Dr. Hyman's research highlights how these diverse nutrients work synergistically to support not just knee function but overall joint health.
Nutrient-Rich Palette: Exploring the Rainbow for Knee Resilience
Exploring the distinct benefits of various colorful foods unveils their unique contributions to knee resilience. From leafy greens packed with Vitamin K to antioxidant-rich berries and beta-carotene-loaded orange vegetables, each hue signifies a wealth of nutrients crucial for maintaining robust knees.
The Rainbow Diet: A Holistic Approach to Knee-Friendly Nutrition
Adopting a rainbow diet, characterized by a diverse array of colorful foods, presents an opportunity to fortify knee health holistically. Dr. Hyman advocates for a balanced consumption of these nutrient-rich foods, emphasizing their collective impact in mitigating inflammation and nurturing knee strength.
Practical Strategies: Embracing Colorful Foods for Knee Nourishment
Transitioning to a diet abundant in colorful foods requires practical strategies. This section offers readers actionable tips, recipes, and meal ideas to effortlessly integrate a spectrum of nutrients into their daily meals, fostering a knee-friendly diet.
Physical Activity and Rainbow Nutrition: Elevating Knee Resilience
Supplementing a rainbow diet with suitable physical activity amplifies its positive impact on knee health. Dr. Hyman's insights underscore the synergy between exercise and colorful foods, highlighting how this combination fosters resilient knees and sustains an active lifestyle.
Dr. Mark Hyman's Recommendations: Expert Insights
Drawing from his expertise, Dr. Hyman provides tailored recommendations, elucidating the significance of a rainbow diet in bolstering knee health. His evidence-based insights guide readers toward a more informed approach, empowering them to embrace colorful foods for vibrant knees.
Key Points on Colorful Foods and Knee Health
| Colorful Foods | Benefits |
| --- | --- |
| Leafy Greens | Vitamin K for Bone Health, Supporting Knee Structure |
| Berries | Antioxidants, Reducing Joint Inflammation |
| Orange Vegetables | Beta-Carotene, Promoting Knee Resilience |
| Cruciferous Veggies | Sulforaphane for Joint Protection |
| Colorful Fruits | Diverse Nutrients, Nurturing Overall Joint Health |
Comparative Table: Colorful Foods for Knee Health
| Colorful Foods | Benefits |
| --- | --- |
| Leafy Greens | Vitamin K for Bone Health, Supporting Knee Structure |
| Berries | Antioxidants, Reducing Joint Inflammation |
| Orange Vegetables | Beta-Carotene, Promoting Knee Resilience |
| Cruciferous Veggies | Sulforaphane for Joint Protection |
| Colorful Fruits | Diverse Nutrients, Nurturing Overall Joint Health |
Conclusion
As we conclude this enlightening journey into the vibrant world of colorful foods and their impact on knee health, it becomes apparent that embracing a diverse range of nutrients plays a pivotal role in nurturing robust knees. Dr. Mark Hyman's insights emphasize the importance of a rainbow diet, advocating for its diverse nutrients' collective contribution to knee strength and functionality.
By incorporating a spectrum of colorful foods into our diets, we embark on a proactive path toward fortifying knee resilience, reducing inflammation, and supporting overall joint health. Let's savor the hues of nutrition to cultivate enduring strength in our knees, facilitating an active and fulfilling lifestyle.
Joint Health Reinforcement: Collagen-Rich Foods for Stronger, More Flexible Joints"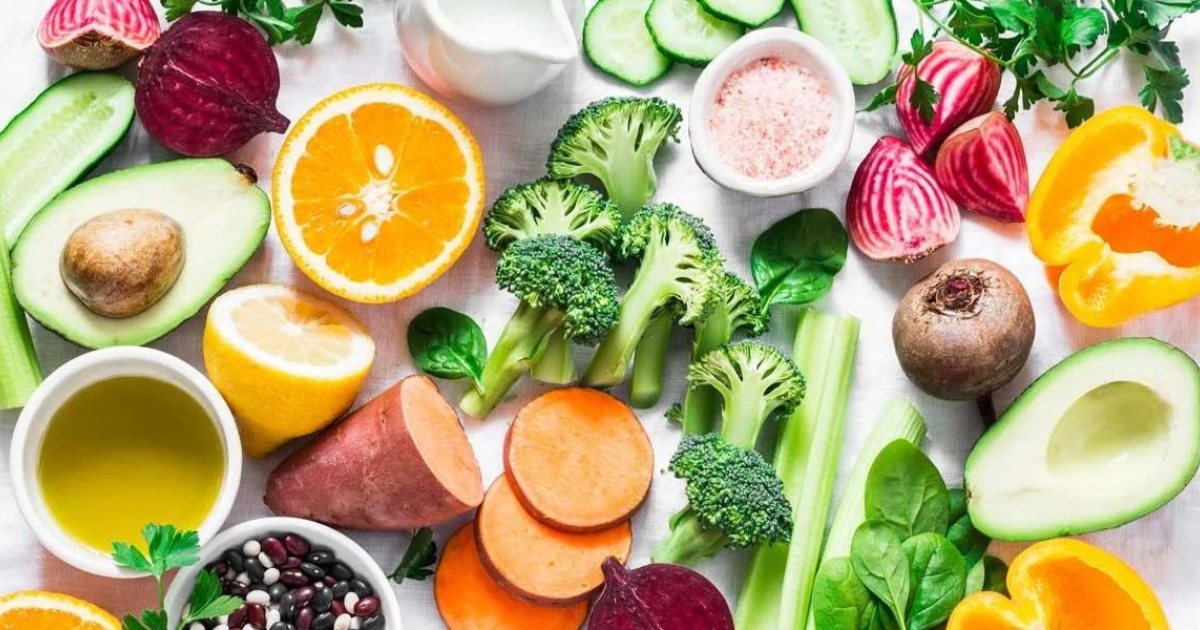 Collagen, a crucial protein abundant in our bodies, forms the building blocks for joint health. It plays a pivotal role in maintaining joint integrity, supporting cartilage strength, and promoting flexibility. Understanding the significance of collagen and exploring foods that aid collagen production, such as bone broth, chicken, fish, and select fruits and vegetables rich in supporting nutrients, unveils their potential in enhancing joint health and resilience.
Importance of Collagen for Joint Integrity
Collagen serves as a fundamental component of cartilage, the cushioning tissue between joints. It provides structural support and elasticity to joints, contributing to their strength and flexibility. As we age, collagen production declines, impacting joint health and potentially leading to joint discomfort and reduced mobility.
Foods that Promote Collagen Production
a. Bone Broth: A Source of Collagen
Bone broth, made by simmering animal bones and connective tissues, is rich in collagen. Consuming bone broth provides essential amino acids and minerals that support collagen production, potentially enhancing joint health and reducing joint pain.
b. Poultry and Fish: Protein Sources for Collagen Synthesis
Poultry like chicken and fish such as salmon and tuna are excellent sources of protein. Protein intake is crucial for the synthesis of collagen and other structural components of joint tissues, contributing to joint strength and flexibility.
c. Fruits and Vegetables: Supporting Collagen Synthesis
Certain fruits and vegetables, such as citrus fruits (oranges, lemons), berries, tomatoes, and leafy greens (kale, spinach), are rich in vitamin C. Vitamin C plays a vital role in collagen synthesis, aiding the body's ability to produce and maintain healthy collagen levels essential for joint health.
Embracing a Collagen-Boosting Diet for Joint Support
Incorporating Bone Broth: Use bone broth as a base for soups, stews, or simply as a warm beverage to increase collagen intake.
Including Poultry and Fish: Incorporate poultry and fish into meals regularly to ensure a steady protein intake that supports collagen synthesis.
Eating Vitamin C-Rich Foods: Integrate citrus fruits, berries, and leafy greens into your diet to provide essential nutrients for collagen production.
Conclusion
Collagen plays a crucial role in maintaining joint integrity and flexibility. Foods such as bone broth, poultry, fish, and specific fruits and vegetables rich in nutrients supporting collagen synthesis contribute significantly to joint health. Embracing a diet rich in these collagen-boosting foods provides the body with the necessary building blocks to support collagen production, promoting stronger, more resilient joints and potentially reducing joint discomfort. Incorporating these foods into one's dietary habits stands as a proactive approach towards nurturing and supporting joint health for improved mobility and overall well-being.