The Ultimate Guide to Yoga for a Strong, Healthy Body and Mind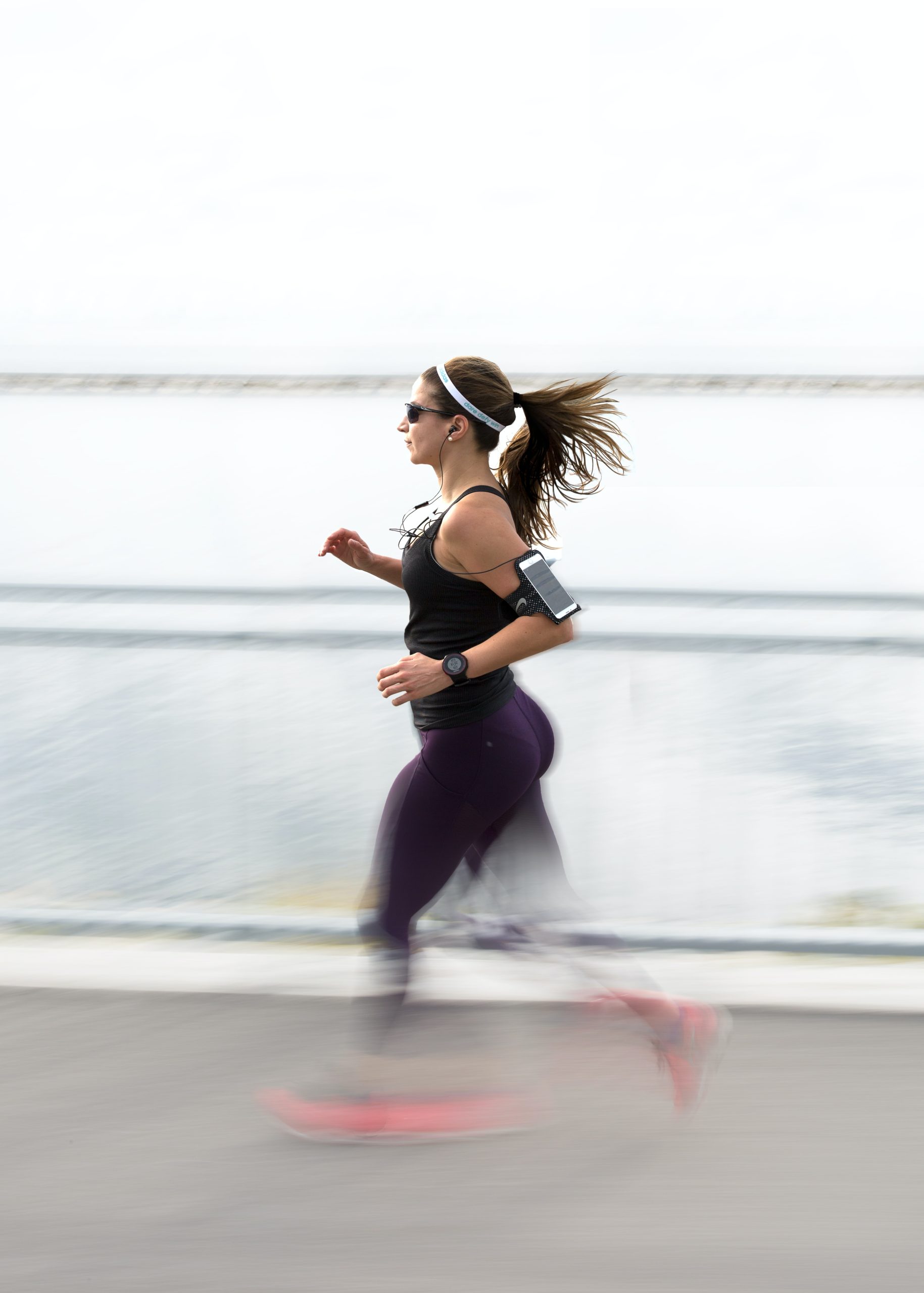 Are you looking for a way to enhance your physical and mental well-being? Look no further than yoga! With its combination of stretching, strength-building, and relaxation techniques, yoga is the ultimate mind-body workout. Not only does it improve flexibility and balance, but regular practice has been shown to reduce stress levels, increase focus and concentration, and even lower blood pressure. In this ultimate guide to yoga for a strong, healthy body and mind, we'll explore everything from basic poses to advanced sequences that will help you build strength while calming your thoughts. Whether you're a seasoned yogi or just getting started on your wellness journey, this guide has something for everyone!
The Different Types of Yoga
There are many different types of yoga, each with its own unique benefits. Hatha yoga is a good choice for beginners as it is a slow and gentle form of yoga. Ashtanga yoga is a more vigorous form of yoga that can help to build strength and flexibility. Bikram yoga is a hot yoga form that can help to detoxify the body. Iyengar yoga focuses on alignment and can be helpful for those with injuries or chronic pain. Kundalini yoga is a more spiritual form of yoga that can help to improve mental well-being.
The Benefits of Yoga
Yoga has been shown to have many health benefits, including improving mental health, physical fitness, and overall well-being.
Yoga can help improve mental health by reducing stress and anxiety, improving mood, and promoting relaxation. Yoga has also been shown to improve physical fitness by increasing flexibility, strength, and endurance. Additionally, yoga can help improve overall well-being by promoting mind-body connection and helping to reduce inflammation.
The Different Types of Yoga Poses
There are many different types of yoga poses that you can use to improve your health. each yoga pose has its own benefits, so it's important to choose the right ones for your needs. Here are some of the most popular yoga poses:
1. Warrior Pose: The warrior pose is great for improving strength and stamina. It also helps to improve balance and flexibility.
2. Chair Pose: The chair pose is perfect for toning the muscles in your legs and buttocks. It also helps to improve your posture.
3. Cobra Pose: The cobra pose is excellent for strengthening the back muscles. It also helps to relieve stress and tension in the spine.
4. Child's Pose: The child's pose is a great way to stretch the muscles in your back and hips. It's also a good position for beginners to start in when they're first learning yoga.
5. Camel Pose: The camel pose is an advanced move that helps to open up the chest and shoulders. It can also help to increase flexibility in the spine.
How to Get Started with Yoga
If you're like most people, you probably think of yoga as a good workout. And while it is an excellent way to stay in shape, there's so much more to yoga than just physical exercise.
Yoga is an ancient system of mental and physical disciplines that originated in India. The word "yoga" comes from the Sanskrit root yuj, which means "to yoke" or "to join together." Yoga is often described as a union of the body, mind, and spirit.
The practice of yoga can have many benefits for your overall health and well-being. It can help improve your flexibility and strength, increase your energy and stamina, and improve your breathing and circulation. Yoga can also help reduce stress and promote relaxation.
If you're new to yoga, start with some basic poses and gradually work your way up to more advanced positions. It's important to listen to your body and not push yourself beyond your limits. If you have any medical conditions or injuries, be sure to consult with your doctor before starting a yoga practice.
Once you get started, there are many different types of yoga classes and teachers to choose from. You may want to try out several different styles before settling on one that's right for you.
Tips for a Successful Yoga Practice
1. Start with a basic yoga class: If you're new to yoga, it's important to start with a beginner-level class. This will help you learn the basic poses and get a feel for the practice.
2. Set up your mat and space before you begin: Make sure your mat is in a comfortable spot where you have enough room to move around. It's also helpful to have a water bottle and towel nearby so you can stay hydrated and wipe away any sweat.
3. Listen to your body: Yoga is all about listening to your body and being in tune with your breath. If a pose feels uncomfortable or you can't catch your breath, be sure to back off or take a break altogether.
4. Don't compare yourself to others: It's easy to get caught up in comparing yourself to the person next to you, but remember that everyone is on their own journey. Focus on your practice and let go of any competitive thoughts.
5. Be patient: Like anything else, it takes time and patience to develop a successful yoga practice. Stick with it and trust that progress will come with time.
Conclusion
Yoga is an excellent form of exercise for both body and mind. It helps to strengthen the muscles, improve flexibility and balance, reduce stress levels and promote overall wellbeing. With a little dedication, anyone can achieve stunning results from yoga. Whether you're a beginner or already have some experience with yoga, this guide has something for everyone–from basic poses to more advanced ones, as well as specific tips on how to practice in order to get the most out of your sessions. Try it today and start living life with more vitality!
Tiny Tears: Dr. Emily Chew Unveils Causes and Symptoms of Dry Eyes in Children
Pumpkin Power: The Secret Benefits for Hair Growth Hidden in Every Seed
Neem Elixir: Chris McMillan Unravels the Trusted Secret for Lice-Free Haircare Inspired by Mother's Wisdom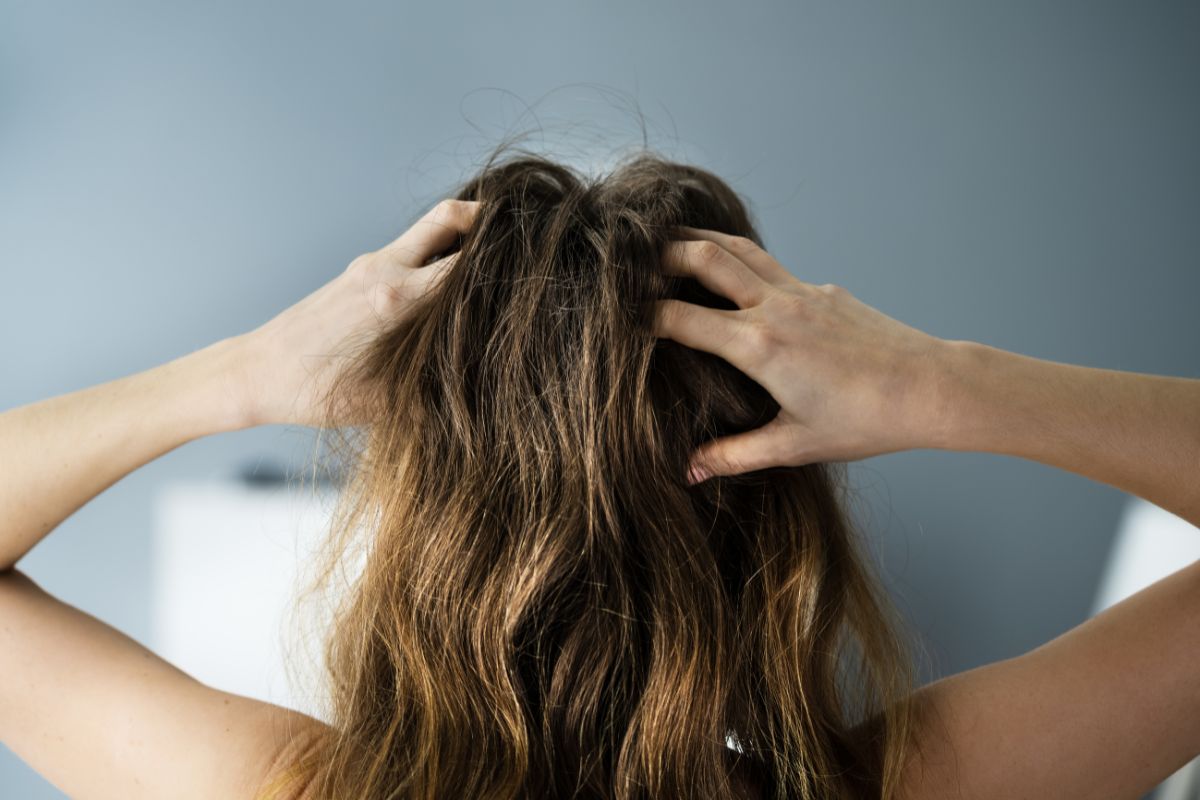 Introduction
Embark on a journey into the realms of natural haircare with Chris McMillan, a visionary hairstylist deeply rooted in sustainable beauty practices. In this exploration, we unveil the timeless wisdom of lice-free haircare inspired by generations of mothers and delve into the Neem Elixir—a natural gem that forms the backbone of this trusted secret.
Meet Chris McMillan: A Visionary in Natural Haircare
Chris McMillan stands as a prominent figure in the world of hairstyling, renowned for his visionary approach that seamlessly blends beauty with sustainability. With a rich portfolio and a commitment to natural practices, McMillan's expertise becomes a guiding light in our journey toward discovering the secrets of lice-free haircare.
The Legacy of Mother's Wisdom
At the heart of the Neem Elixir lies the legacy of mother's wisdom—an invaluable treasure trove of natural remedies and time-tested practices. Passed down through generations, these traditions form the foundation of the Neem Elixir, echoing the belief that effective haircare transcends fleeting trends.
Neem Elixir Unveiled: The Natural Guardian Against Lice
The Neem Elixir takes center stage as McMillan unravels its secrets. Rooted in the antimicrobial and insecticidal properties of neem, this elixir emerges as a natural guardian against lice—an age-old solution to a persistent problem. McMillan explores how neem, a botanical powerhouse, becomes the backbone of this trusted remedy.
Neem's Potent Benefits: More Than Lice Prevention
Beyond its prowess in lice prevention, McMillan illuminates the multifaceted benefits of neem. From nourishing the scalp to promoting hair growth and overall health, neem becomes a holistic solution for those seeking more than just a lice-free scalp. The Neem Elixir represents a commitment to comprehensive haircare.
DIY Neem Elixir: Recreating the Timeless Tradition
Chris McMillan generously shares the art of creating a DIY Neem Elixir, ensuring that the tradition is not confined to the past but seamlessly integrated into contemporary haircare routines. With accessible ingredients and simple steps, McMillan invites individuals to personalize their Neem Elixir and experience the magic of natural care.
The Neem Elixir Experience: A Journey to Lice-Free Hair
Embark on a captivating journey through testimonials and stories of individuals who have embraced the Neem Elixir experience. From preventing lice infestations to achieving healthier, shinier hair, witness the transformative effects of this natural elixir. McMillan's insights provide a glimpse into the diverse ways Neem Elixir can elevate your haircare ritual.
Neem Elixir vs. Commercial Lice Treatments: A Comparative Insight
McMillan offers a comparative analysis, juxtaposing Neem Elixir against commercial lice treatments. Explore the advantages of choosing a natural remedy over conventional products laden with chemicals. The comparison sheds light on the efficacy, safety, and sustainability of Neem Elixir, advocating for a mindful shift in haircare choices.
Neem Elixir Application Guide: Tips for Optimal Results
To ensure optimal results, McMillan shares a comprehensive guide on the application of Neem Elixir. From application techniques to frequency, these tips empower individuals to integrate Neem Elixir seamlessly into their haircare routines, maximizing its protective and nourishing properties.
Chris McMillan's Neem Elixir Essentials
A curated collection of essentials serves as a go-to resource for those embarking on the Neem Elixir journey. McMillan compiles key ingredients, application techniques, and essential tips to provide a comprehensive overview. This section acts as a guide for individuals committed to embracing the wisdom of Neem Elixir for lice-free and vibrant hair.
Embracing Natural Wisdom: A Call to Sustainable Beauty
In the concluding section, McMillan extends a call to embrace natural wisdom and sustainable beauty. The Neem Elixir, inspired by the trusted practices of mothers, represents more than a haircare solution—it symbolizes a movement towards conscious and holistic beauty. Join Chris McMillan in celebrating lice-free, vibrant hair and honoring the timeless beauty that transcends generations. Embrace the Neem Elixir and redefine your haircare routine with the magic of natural wisdom.