The Science Behind HIIT Workouts and How They Can Help You Achieve Your Fitness Goals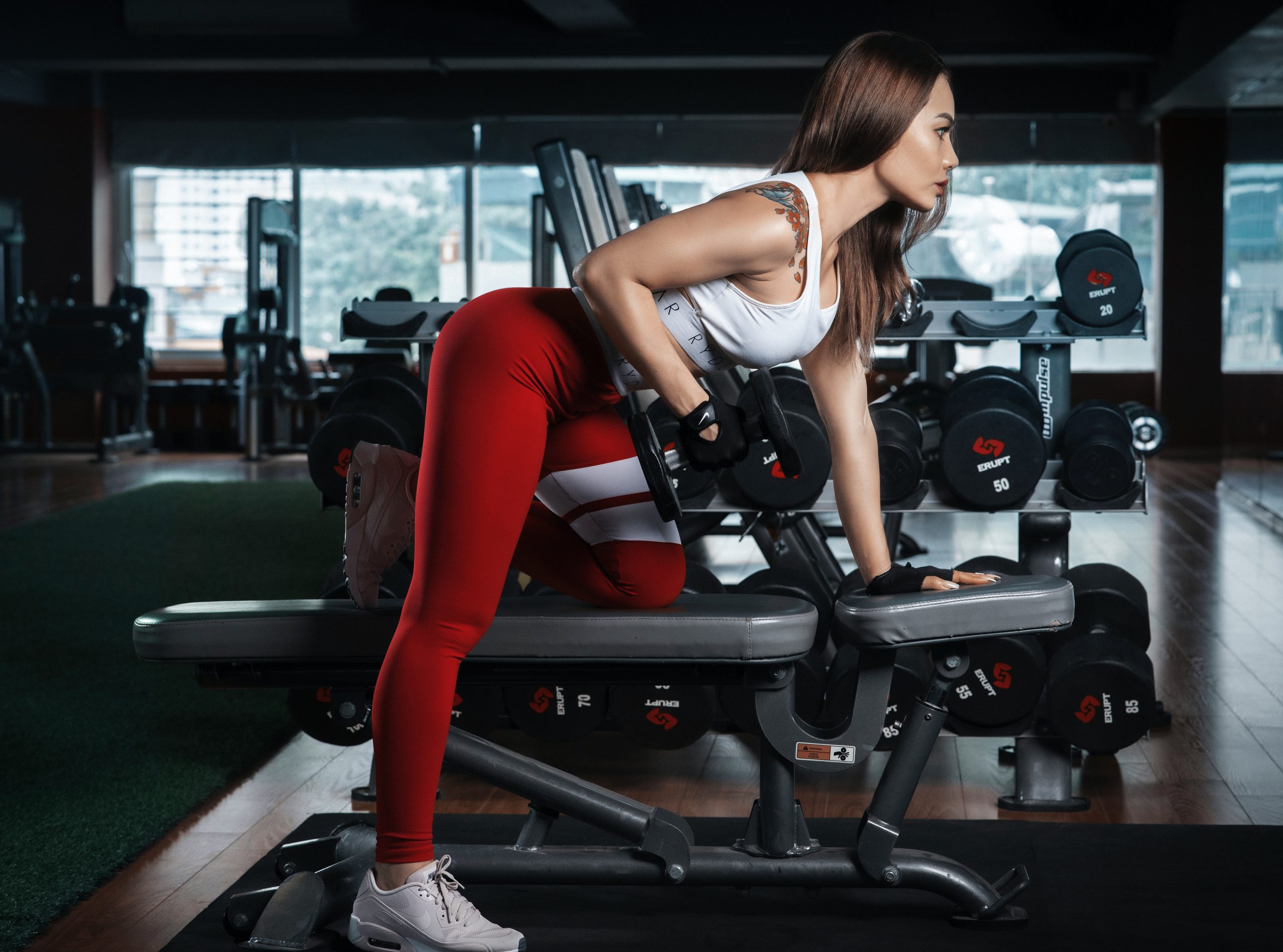 Are you tired of spending hours at the gym, slogging away on a treadmill or elliptical machine with little to no results? It's time to switch up your workout routine and try high-intensity interval training (HIIT). Not only are HIIT workouts more efficient, but they also have scientific backing as an effective way to achieve your fitness goals. In this blog post, we'll explore the science behind HIIT workouts and show you how incorporating them into your routine can help improve your overall fitness level in less time than traditional exercise methods.
What is HIIT?
HIIT workouts are a type of exercise that alternate between short periods of intense anaerobic exercise, such as sprinting, with less-intense recovery periods. HIIT has been shown to be an effective way to improve fitness and burn fat in a shorter amount of time than other types of exercise.
While HIIT workouts can be done with any type of activity, they are often done with running or cycling. The intensity of the workout is typically based on how hard you can go for the duration of the interval. For example, if you are doing a 30-second interval, you would want to go as hard as you can for those 30 seconds. Then, you would recover for a set period of time before repeating the intervals.
The benefits of HIIT workouts include improved cardiovascular fitness, increased fat burning, and a time-efficient workout. HIIT workouts have also been shown to improve insulin sensitivity and decrease blood pressure.
How HIIT Works
How HIIT Works
HIIT, or high-intensity interval training, is a type of workout that alternates between periods of intense activity and periods of recovery. This type of workout can be very effective for improving fitness and burning calories.
The science behind HIIT workouts is that they help to improve both aerobic and anaerobic fitness. Aerobic fitness is the ability to use oxygen to fuel your body during exercise. Anaerobic fitness is the ability to exercise without using oxygen. Both types of fitness are important for overall health and well-being.
HIIT workouts are typically short and intense, which makes them ideal for busy people who don't have a lot of time to spare for working out. They are also very effective in burning calories and helping people to lose weight. In fact, HIIT workouts can burn up to 50% more calories than traditional cardio workouts like running or biking.
If you're looking to improve your fitness level or lose weight, HIIT workouts may be a good option for you. However, it's important to talk to your doctor before starting any new workout routine, especially if you have any health concerns.
The Benefits of HIIT
HIIT workouts have been shown to be an effective way to improve overall fitness and health. Here are some of the benefits of HIIT:
• Improve cardiovascular health – HIIT has been shown to improve heart health by increasing cardiac output and efficiency.
• Burn more calories – HIIT workouts are more intense than traditional exercise, meaning you can burn more calories in a shorter amount of time.
• Increase metabolic rate – HIIT can help to increase your metabolism, meaning you'll continue to burn calories even after your workout is over.
• Enhance fat burning – HIIT workouts help to maximise fat burning both during and after exercise. This makes HIIT an ideal workout for those looking to lose weight or body fat.
• Improve insulin sensitivity – HIIT has been shown to improve insulin sensitivity, which can help to reduce the risk of developing type 2 diabetes.
HIIT Workout Routines
There are a lot of different HIIT workout routines out there, so it can be tough to know where to start. But don't worry, we've got you covered. In this article, we'll give you a rundown of the science behind HIIT workouts and how they can help you achieve your fitness goals.
HIIT stands for high-intensity interval training. It's a type of exercise that alternates between short bursts of intense activity and brief periods of rest or recovery. HIIT has been shown to be an effective way to improve cardiovascular fitness and burn calories in a shorter amount of time than traditional endurance exercise.
One study found that HIIT improved VO2 max (a measure of cardiorespiratory fitness) by 9% in just eight weeks. Another study showed that HIIT burned 25-30% more calories than moderate-intensity continuous training (MICT) in the same amount of time. And one more study found that HIIT helped people lose more abdominal fat than MICT.
So, what makes HIIT so effective? Researchers believe that the intensity of HIIT workouts taxes the cardiorespiratory system more than MICT, resulting in greater improvements in cardiovascular fitness. Additionally, HIIT may help to increase levels of certain hormones that promote fat burning, such as growth hormone and epinephrine.
If you're looking to try a HIIT workout routine, there are a few things to keep in mind. First, make
How to Get Started with HIIT
If you're looking to get started with HIIT workouts, there are a few things you should know. First, HIIT stands for high-intensity interval training. This type of workout is characterized by short bursts of very intense activity followed by periods of rest or less-intense activity. Second, HIIT workouts can be adapted to any fitness level. Whether you're a beginner or a seasoned athlete, you can find a HIIT workout that's right for you. Third, HIIT workouts are an effective way to torch calories and improve cardiovascular health. And fourth, HIIT workouts can be done anywhere, anytime – all you need is some space and some motivation!
Conclusion
HIIT workouts have become increasingly popular among athletes and fitness enthusiasts alike. With the science to back their efficacy, it is clear that HIIT is an effective way to reach your fitness goals quickly and efficiently. Whether you are just starting out on a weight loss journey or are looking to take your performance up a notch, adding some high-intensity interval training into your routine can help you reach new heights in no time at all!
Tiny Tears: Dr. Emily Chew Unveils Causes and Symptoms of Dry Eyes in Children
Pumpkin Power: The Secret Benefits for Hair Growth Hidden in Every Seed
Neem Elixir: Chris McMillan Unravels the Trusted Secret for Lice-Free Haircare Inspired by Mother's Wisdom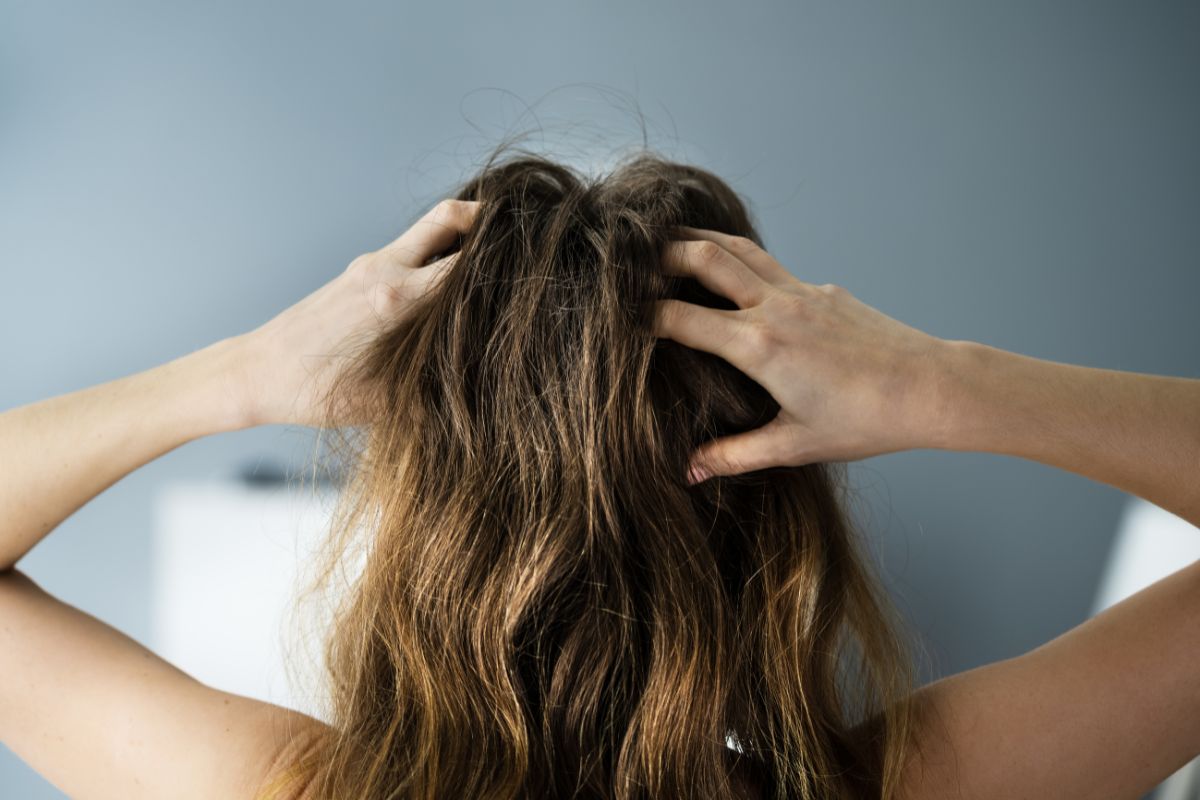 Introduction
Embark on a journey into the realms of natural haircare with Chris McMillan, a visionary hairstylist deeply rooted in sustainable beauty practices. In this exploration, we unveil the timeless wisdom of lice-free haircare inspired by generations of mothers and delve into the Neem Elixir—a natural gem that forms the backbone of this trusted secret.
Meet Chris McMillan: A Visionary in Natural Haircare
Chris McMillan stands as a prominent figure in the world of hairstyling, renowned for his visionary approach that seamlessly blends beauty with sustainability. With a rich portfolio and a commitment to natural practices, McMillan's expertise becomes a guiding light in our journey toward discovering the secrets of lice-free haircare.
The Legacy of Mother's Wisdom
At the heart of the Neem Elixir lies the legacy of mother's wisdom—an invaluable treasure trove of natural remedies and time-tested practices. Passed down through generations, these traditions form the foundation of the Neem Elixir, echoing the belief that effective haircare transcends fleeting trends.
Neem Elixir Unveiled: The Natural Guardian Against Lice
The Neem Elixir takes center stage as McMillan unravels its secrets. Rooted in the antimicrobial and insecticidal properties of neem, this elixir emerges as a natural guardian against lice—an age-old solution to a persistent problem. McMillan explores how neem, a botanical powerhouse, becomes the backbone of this trusted remedy.
Neem's Potent Benefits: More Than Lice Prevention
Beyond its prowess in lice prevention, McMillan illuminates the multifaceted benefits of neem. From nourishing the scalp to promoting hair growth and overall health, neem becomes a holistic solution for those seeking more than just a lice-free scalp. The Neem Elixir represents a commitment to comprehensive haircare.
DIY Neem Elixir: Recreating the Timeless Tradition
Chris McMillan generously shares the art of creating a DIY Neem Elixir, ensuring that the tradition is not confined to the past but seamlessly integrated into contemporary haircare routines. With accessible ingredients and simple steps, McMillan invites individuals to personalize their Neem Elixir and experience the magic of natural care.
The Neem Elixir Experience: A Journey to Lice-Free Hair
Embark on a captivating journey through testimonials and stories of individuals who have embraced the Neem Elixir experience. From preventing lice infestations to achieving healthier, shinier hair, witness the transformative effects of this natural elixir. McMillan's insights provide a glimpse into the diverse ways Neem Elixir can elevate your haircare ritual.
Neem Elixir vs. Commercial Lice Treatments: A Comparative Insight
McMillan offers a comparative analysis, juxtaposing Neem Elixir against commercial lice treatments. Explore the advantages of choosing a natural remedy over conventional products laden with chemicals. The comparison sheds light on the efficacy, safety, and sustainability of Neem Elixir, advocating for a mindful shift in haircare choices.
Neem Elixir Application Guide: Tips for Optimal Results
To ensure optimal results, McMillan shares a comprehensive guide on the application of Neem Elixir. From application techniques to frequency, these tips empower individuals to integrate Neem Elixir seamlessly into their haircare routines, maximizing its protective and nourishing properties.
Chris McMillan's Neem Elixir Essentials
A curated collection of essentials serves as a go-to resource for those embarking on the Neem Elixir journey. McMillan compiles key ingredients, application techniques, and essential tips to provide a comprehensive overview. This section acts as a guide for individuals committed to embracing the wisdom of Neem Elixir for lice-free and vibrant hair.
Embracing Natural Wisdom: A Call to Sustainable Beauty
In the concluding section, McMillan extends a call to embrace natural wisdom and sustainable beauty. The Neem Elixir, inspired by the trusted practices of mothers, represents more than a haircare solution—it symbolizes a movement towards conscious and holistic beauty. Join Chris McMillan in celebrating lice-free, vibrant hair and honoring the timeless beauty that transcends generations. Embrace the Neem Elixir and redefine your haircare routine with the magic of natural wisdom.