The Advantages of Beauty Care for Children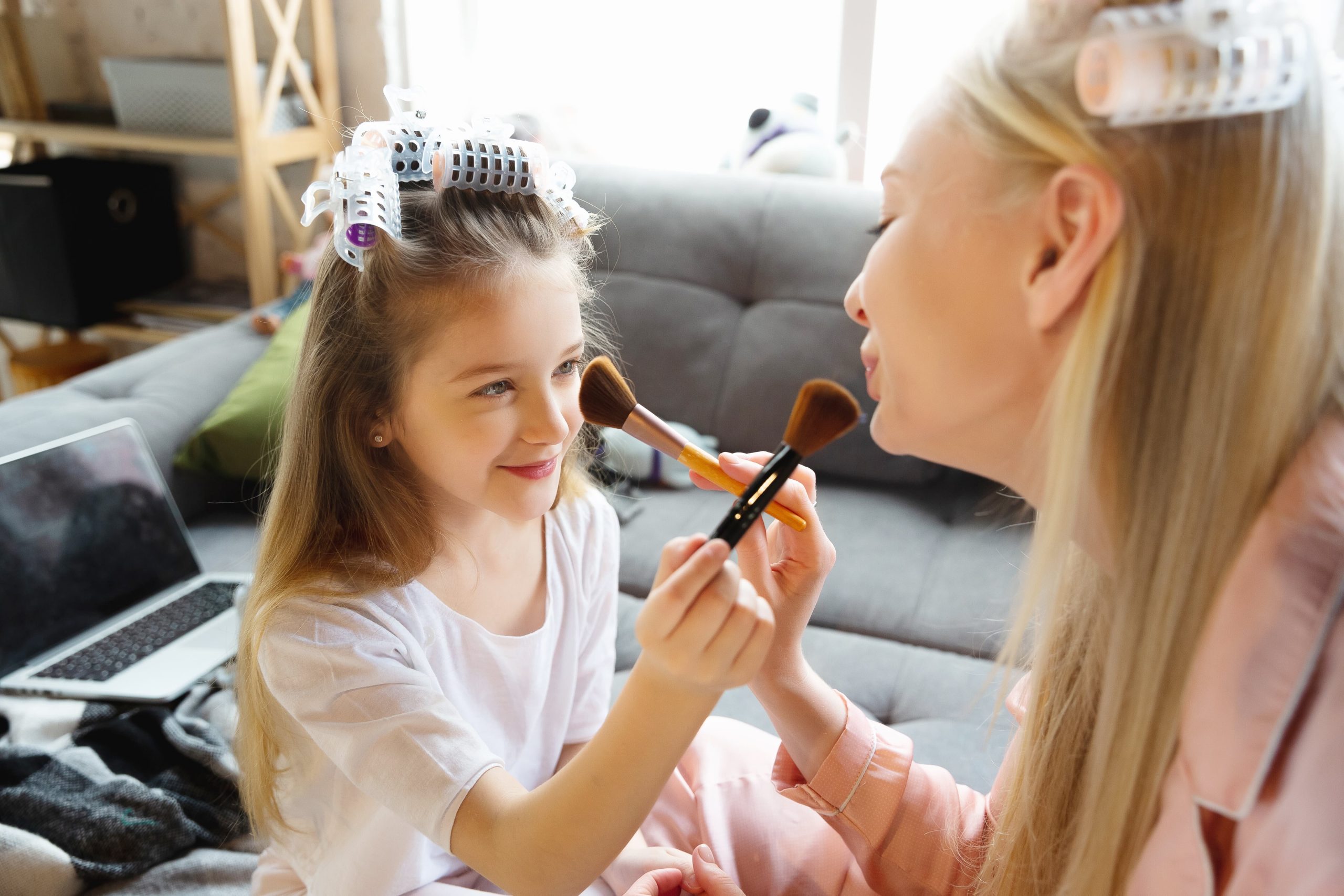 When it comes to beauty care, parents are often uncertain of how to approach the topic with their children. On one hand, some may be concerned that it could encourage vanity and superficiality; on the other hand, others may believe that there are certain advantages associated with providing beauty care for children. So what are the advantages of introducing beauty care for children? In this blog post, we will explore the ways in which beauty care can benefit kids and provide tips for parents on how to best approach introducing it into their life. Keep reading to learn more!
Introducing children to beauty care early on
Introducing children to beauty care early on can have many benefits. It can teach them about hygiene, how to take care of their skin and hair, and instill healthy habits that will last a lifetime. Here are some of the advantages of beauty care for children:
1. Teaches hygiene – Children who are introduced to beauty care early on learn the importance of hygiene. They learn how to wash their face and brush their teeth properly, which can help prevent cavities and other oral health problems.
2. Takes care of skin and hair – Early introduction to beauty care also teaches children how to take care of their skin and hair. They learn how to shampoo their hair, apply conditioner, and use other products that can keep their skin and hair healthy.
3. Instills healthy habits – Beauty care can also instill healthy habits in children from an early age. For example, they learn the importance of using sunscreen to protect their skin from the sun's harmful rays.
4. boosts self-confidence – Finally, beauty care can boost a child's self-confidence. When they see themselves looking good after completing a beauty routine, it can give them a sense of pride and accomplishment.
Teaching children about the importance of taking care of their bodies and appearance
It is never too early to start teaching children about the importance of taking care of their bodies and appearance. instilling these values in children at a young age will help them develop healthy habits that will last a lifetime. Here are some tips for teaching children about beauty care:
1. Explain why taking care of your appearance is important. Help them understand that it is not just about looking good, but also about feeling good about themselves.
2. Teach them simple hygiene habits, such as washing their face and hands regularly, brushing their teeth, and combing their hair.
3. Show them how to take care of their skin, nails, and hair. This includes using sunscreen, moisturizing, and choosing the right haircare products.
4. Help them develop a healthy diet and exercise routine. This will not only improve their physical health but also their mental well-being.
5. Encourage them to express their individuality through fashion and style choices. Let them know that it's okay to be different and that they should be proud of who they are.
The benefits of beauty care for children's mental and emotional health
Most children love to be pampered and feel special. Beauty care is one way to help them feel this way. Here are some benefits of beauty care for children's mental and emotional health:
1. It can boost their self-esteem. Seeing themselves looking good in the mirror can help kids feel better about themselves.
2. It can teach them healthy habits. Learning how to take care of their skin and hair at an early age can set them up for a lifetime of good grooming habits.
3. It can be a bonding experience. Spending time together during beauty treatments can be a special bonding experience for parents and children.
4. It can be relaxing. A child who gets regular beauty treatments may learn to appreciate the value of taking time out to relax and rejuvenate.
How to get started with beauty care for children
There are many benefits to beauty care for children. It can help them develop a positive self-image, feel more confident, and even perform better in school. But how do you get started?
Here are some tips:
1. Talk to your child about why they might want to try beauty care. Explain that it can make them feel good about themselves and help them express their personality.
2. Help them choose products that are right for their skin type and needs. There are many options available, so doing some research together can be helpful.
3. Teach them how to use the products properly. This includes things like washing their face twice a day, using sunscreen, and being gentle with their skin.
4. Encourage healthy habits like eating well and getting enough sleep. These things will help improve their skin's appearance as well.
5. Finally, don't forget to have fun! Trying new hairstyles, makeup looks, and nail art can be a great way to bond with your child while they learn to love taking care of themselves.
Conclusion
Beauty care for children is an excellent way to let them express themselves and build their self-esteem. It can also help them develop important social skills such as cooperation, communication, and problem-solving. Not only that, but it can also serve as a great bonding activity between parents and children. With the right approach and guidance from parents or caregivers, beauty care for kids can be a fun way to play while teaching valuable lessons about good hygiene habits at the same time!

Tiny Tears: Dr. Emily Chew Unveils Causes and Symptoms of Dry Eyes in Children
Pumpkin Power: The Secret Benefits for Hair Growth Hidden in Every Seed
Neem Elixir: Chris McMillan Unravels the Trusted Secret for Lice-Free Haircare Inspired by Mother's Wisdom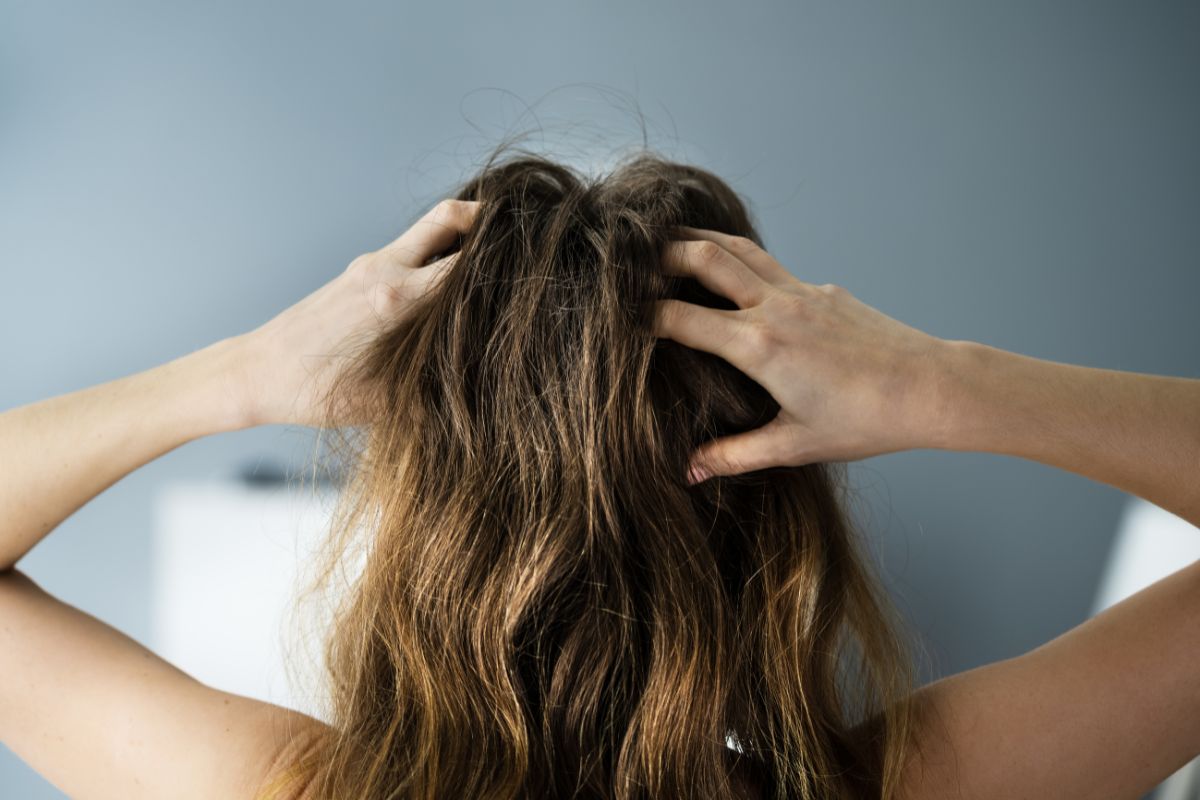 Introduction
Embark on a journey into the realms of natural haircare with Chris McMillan, a visionary hairstylist deeply rooted in sustainable beauty practices. In this exploration, we unveil the timeless wisdom of lice-free haircare inspired by generations of mothers and delve into the Neem Elixir—a natural gem that forms the backbone of this trusted secret.
Meet Chris McMillan: A Visionary in Natural Haircare
Chris McMillan stands as a prominent figure in the world of hairstyling, renowned for his visionary approach that seamlessly blends beauty with sustainability. With a rich portfolio and a commitment to natural practices, McMillan's expertise becomes a guiding light in our journey toward discovering the secrets of lice-free haircare.
The Legacy of Mother's Wisdom
At the heart of the Neem Elixir lies the legacy of mother's wisdom—an invaluable treasure trove of natural remedies and time-tested practices. Passed down through generations, these traditions form the foundation of the Neem Elixir, echoing the belief that effective haircare transcends fleeting trends.
Neem Elixir Unveiled: The Natural Guardian Against Lice
The Neem Elixir takes center stage as McMillan unravels its secrets. Rooted in the antimicrobial and insecticidal properties of neem, this elixir emerges as a natural guardian against lice—an age-old solution to a persistent problem. McMillan explores how neem, a botanical powerhouse, becomes the backbone of this trusted remedy.
Neem's Potent Benefits: More Than Lice Prevention
Beyond its prowess in lice prevention, McMillan illuminates the multifaceted benefits of neem. From nourishing the scalp to promoting hair growth and overall health, neem becomes a holistic solution for those seeking more than just a lice-free scalp. The Neem Elixir represents a commitment to comprehensive haircare.
DIY Neem Elixir: Recreating the Timeless Tradition
Chris McMillan generously shares the art of creating a DIY Neem Elixir, ensuring that the tradition is not confined to the past but seamlessly integrated into contemporary haircare routines. With accessible ingredients and simple steps, McMillan invites individuals to personalize their Neem Elixir and experience the magic of natural care.
The Neem Elixir Experience: A Journey to Lice-Free Hair
Embark on a captivating journey through testimonials and stories of individuals who have embraced the Neem Elixir experience. From preventing lice infestations to achieving healthier, shinier hair, witness the transformative effects of this natural elixir. McMillan's insights provide a glimpse into the diverse ways Neem Elixir can elevate your haircare ritual.
Neem Elixir vs. Commercial Lice Treatments: A Comparative Insight
McMillan offers a comparative analysis, juxtaposing Neem Elixir against commercial lice treatments. Explore the advantages of choosing a natural remedy over conventional products laden with chemicals. The comparison sheds light on the efficacy, safety, and sustainability of Neem Elixir, advocating for a mindful shift in haircare choices.
Neem Elixir Application Guide: Tips for Optimal Results
To ensure optimal results, McMillan shares a comprehensive guide on the application of Neem Elixir. From application techniques to frequency, these tips empower individuals to integrate Neem Elixir seamlessly into their haircare routines, maximizing its protective and nourishing properties.
Chris McMillan's Neem Elixir Essentials
A curated collection of essentials serves as a go-to resource for those embarking on the Neem Elixir journey. McMillan compiles key ingredients, application techniques, and essential tips to provide a comprehensive overview. This section acts as a guide for individuals committed to embracing the wisdom of Neem Elixir for lice-free and vibrant hair.
Embracing Natural Wisdom: A Call to Sustainable Beauty
In the concluding section, McMillan extends a call to embrace natural wisdom and sustainable beauty. The Neem Elixir, inspired by the trusted practices of mothers, represents more than a haircare solution—it symbolizes a movement towards conscious and holistic beauty. Join Chris McMillan in celebrating lice-free, vibrant hair and honoring the timeless beauty that transcends generations. Embrace the Neem Elixir and redefine your haircare routine with the magic of natural wisdom.