Stretching into Wellness: Quick Morning Moves for a Fresh Start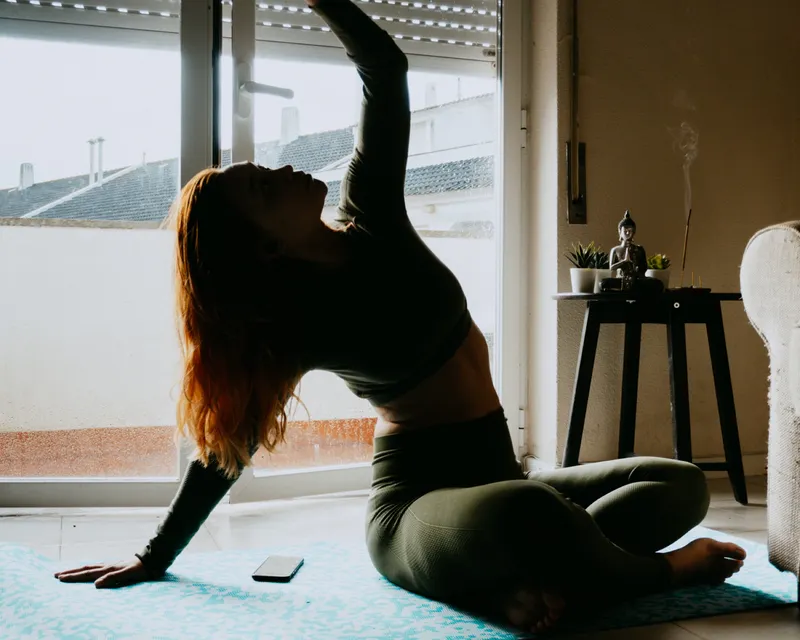 Stretching into Wellness: Quick Morning Moves for a Fresh Start
By Gunnar Peterson, Fitness Expert
In today's fast-paced world, finding moments of peace and tranquility can be challenging. The morning rush often leaves us feeling stressed and fatigued, setting a less-than-ideal tone for the day. But what if I told you that a few simple stretches in the morning can transform your daily experience?
I'm Gunnar Peterson, a fitness expert with over two decades of experience in the industry. In this article, I'll guide you through a set of quick and invigorating morning stretches that can lead to a fresh and wellness-driven start to your day. These stretches are not just for athletes; they're for anyone seeking a healthier lifestyle. Let's dive in!
1. The Sunrise Salutation
Kickstart your day with a gentle variation of the classic yoga Sun Salutation. This full-body stretch warms up your muscles and boosts circulation, leaving you feeling rejuvenated.
| Move | Instructions |
| --- | --- |
| Mountain Pose | Stand with feet together, arms at your sides. Inhale deeply. |
| Reach for the Sky | Exhale and raise your arms overhead, stretching upward. |
| Forward Fold | Inhale, then exhale as you bend forward at the waist, reaching for your toes. |
| Halfway Lift | Inhale and lift your upper body, keeping your back straight. |
| Forward Fold (again) | Exhale, folding forward once more. |
| High Plank | Inhale, step back into a plank position, engaging your core. |
| Downward Dog | Exhale, lifting your hips into an inverted "V" shape. |
| High Plank (again) | Inhale, returning to a plank position. |
| Forward Fold (again) | Exhale, coming back to the forward fold. |
| Reach for the Sky (again) | Inhale and rise back up. |
| Mountain Pose (again) | Exhale, returning to the starting position. |
2. Spinal Twist
This stretch is perfect for relieving tension in the back and improving flexibility. It's like a gentle wringing out of your spine to start your day fresh.
| Move | Instructions |
| --- | --- |
| Seated Position | Sit cross-legged on the floor. |
| Twist to the Right | Inhale, then exhale as you twist to the right, placing your left hand on your right knee. |
| Gaze Over Your Shoulder | Turn your head to look over your right shoulder. |
| Hold the Pose | Breathe deeply and hold for 20 seconds. |
| Switch Sides | Inhale, return to the center, then exhale and twist to the left. |
| Gaze Over Your Shoulder (left) | Turn your head to look over your left shoulder. |
| Hold the Pose | Breathe deeply and hold for 20 seconds. |
3. The Butterfly Stretch
Start your morning with a touch of elegance. The Butterfly Stretch opens up your hips and groin, promoting flexibility and ease of movement.
| Move | Instructions |
| --- | --- |
| Seated Position | Sit with the soles of your feet together and your knees bent outward. |
| Butterfly Flap | Hold your feet, and gently flap your legs up and down. |
| Hold the Pose | Breathe deeply and hold for 30 seconds. |
4. Arm Across Chest
Give your upper body some love with the Arm Across Chest stretch. It's fantastic for stretching the shoulders and upper back.
| Move | Instructions |
| --- | --- |
| Standing Position | Stand up straight with your feet shoulder-width apart. |
| Arm Stretch | Extend your right arm across your chest. |
| Hold the Pose | Use your left hand to gently push your right arm closer to your chest. Hold for 20 seconds. |
| Switch Sides | Switch to your left arm. |
| Hold the Pose | Use your right hand to gently push your left arm closer to your chest. Hold for 20 seconds. |
5. Standing Quadriceps Stretch
The Standing Quadriceps Stretch is a quick way to release tension in your thigh muscles and improve your balance.
| Move | Instructions |
| --- | --- |
| Standing Position | Stand with your feet hip-width apart. |
| Leg Lift | Bend your right knee, bringing your heel toward your buttocks. |
| Hold the Pose | Grab your right ankle with your right hand and hold for 20 seconds. |
| Switch Sides | Repeat on your left side. |
These morning stretches take just a few minutes but can have a profound impact on your day. Make them a part of your daily routine, and you'll experience increased energy, reduced stress, and improved flexibility.
Remember, the key to a healthier lifestyle begins with small, consistent changes. Incorporating these morning stretches can set the tone for a more balanced and wellness-driven life. So why not take the first step to a fresh start every morning? Your body will thank you.
Gunnar Peterson is a highly regarded fitness expert with extensive experience in the fitness industry. His knowledge and passion for wellness have helped countless individuals achieve their health and fitness goals.
Comparative Table: Morning Stretches at a Glance
| Stretch | Benefits | Instructions |
| --- | --- | --- |
| Sunrise Salutation | Full-body stretch, improved circulation | 11-step sequence |
| Spinal Twist | Relieves back tension, enhances flexibility | 2-sided twist |
| Butterfly Stretch | Opens hips and groin, promotes flexibility | Flapping legs |
| Arm Across Chest | Stretches shoulders and upper back | 2-sided stretch |
| Standing Quadriceps Stretch | Releases thigh tension, improves balance | 2-sided stretch |
In conclusion, starting your day with these quick morning stretches can set a positive tone for your daily routine. As Gunnar Peterson, I encourage you to prioritize your wellness and make these simple stretches a part of your life. By doing so, you'll take a step towards a healthier, more balanced, and fulfilling lifestyle. So, embrace these invigorating moves and stretch your way to a fresh start each day. Your body will thank you.
Tiny Tears: Dr. Emily Chew Unveils Causes and Symptoms of Dry Eyes in Children
Pumpkin Power: The Secret Benefits for Hair Growth Hidden in Every Seed
Neem Elixir: Chris McMillan Unravels the Trusted Secret for Lice-Free Haircare Inspired by Mother's Wisdom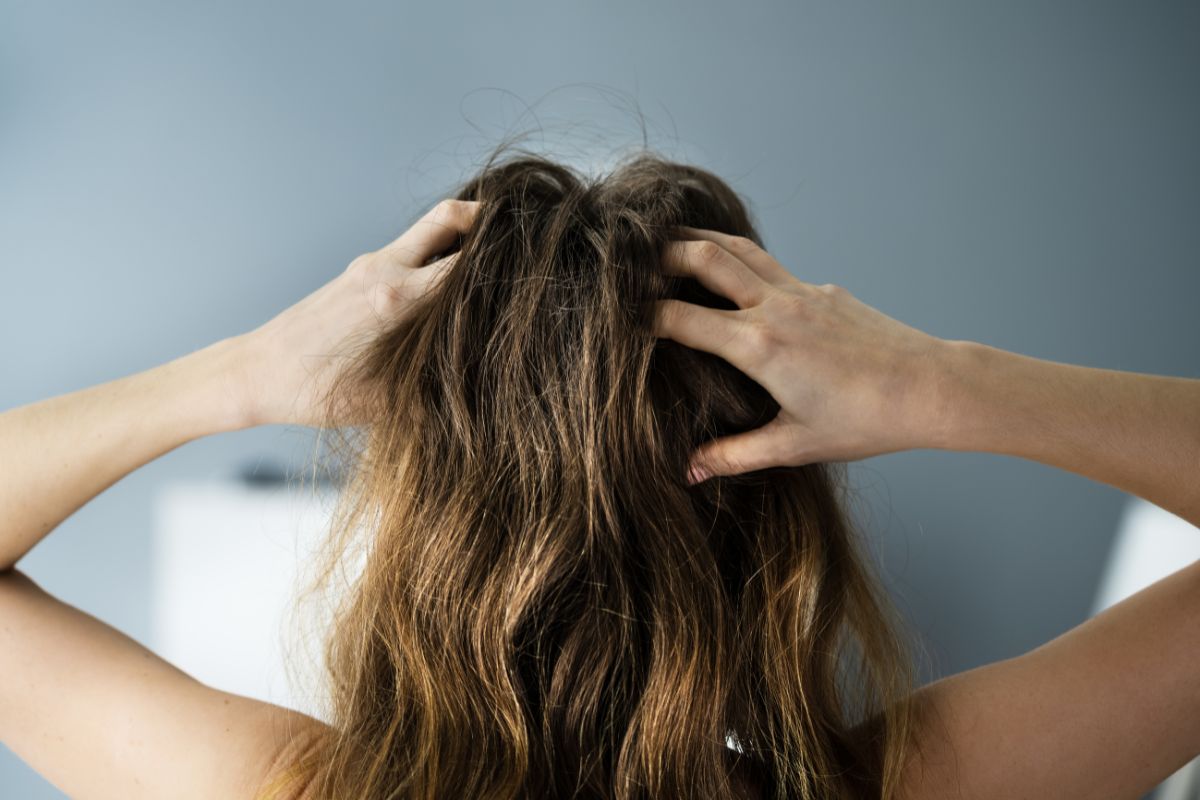 Introduction
Embark on a journey into the realms of natural haircare with Chris McMillan, a visionary hairstylist deeply rooted in sustainable beauty practices. In this exploration, we unveil the timeless wisdom of lice-free haircare inspired by generations of mothers and delve into the Neem Elixir—a natural gem that forms the backbone of this trusted secret.
Meet Chris McMillan: A Visionary in Natural Haircare
Chris McMillan stands as a prominent figure in the world of hairstyling, renowned for his visionary approach that seamlessly blends beauty with sustainability. With a rich portfolio and a commitment to natural practices, McMillan's expertise becomes a guiding light in our journey toward discovering the secrets of lice-free haircare.
The Legacy of Mother's Wisdom
At the heart of the Neem Elixir lies the legacy of mother's wisdom—an invaluable treasure trove of natural remedies and time-tested practices. Passed down through generations, these traditions form the foundation of the Neem Elixir, echoing the belief that effective haircare transcends fleeting trends.
Neem Elixir Unveiled: The Natural Guardian Against Lice
The Neem Elixir takes center stage as McMillan unravels its secrets. Rooted in the antimicrobial and insecticidal properties of neem, this elixir emerges as a natural guardian against lice—an age-old solution to a persistent problem. McMillan explores how neem, a botanical powerhouse, becomes the backbone of this trusted remedy.
Neem's Potent Benefits: More Than Lice Prevention
Beyond its prowess in lice prevention, McMillan illuminates the multifaceted benefits of neem. From nourishing the scalp to promoting hair growth and overall health, neem becomes a holistic solution for those seeking more than just a lice-free scalp. The Neem Elixir represents a commitment to comprehensive haircare.
DIY Neem Elixir: Recreating the Timeless Tradition
Chris McMillan generously shares the art of creating a DIY Neem Elixir, ensuring that the tradition is not confined to the past but seamlessly integrated into contemporary haircare routines. With accessible ingredients and simple steps, McMillan invites individuals to personalize their Neem Elixir and experience the magic of natural care.
The Neem Elixir Experience: A Journey to Lice-Free Hair
Embark on a captivating journey through testimonials and stories of individuals who have embraced the Neem Elixir experience. From preventing lice infestations to achieving healthier, shinier hair, witness the transformative effects of this natural elixir. McMillan's insights provide a glimpse into the diverse ways Neem Elixir can elevate your haircare ritual.
Neem Elixir vs. Commercial Lice Treatments: A Comparative Insight
McMillan offers a comparative analysis, juxtaposing Neem Elixir against commercial lice treatments. Explore the advantages of choosing a natural remedy over conventional products laden with chemicals. The comparison sheds light on the efficacy, safety, and sustainability of Neem Elixir, advocating for a mindful shift in haircare choices.
Neem Elixir Application Guide: Tips for Optimal Results
To ensure optimal results, McMillan shares a comprehensive guide on the application of Neem Elixir. From application techniques to frequency, these tips empower individuals to integrate Neem Elixir seamlessly into their haircare routines, maximizing its protective and nourishing properties.
Chris McMillan's Neem Elixir Essentials
A curated collection of essentials serves as a go-to resource for those embarking on the Neem Elixir journey. McMillan compiles key ingredients, application techniques, and essential tips to provide a comprehensive overview. This section acts as a guide for individuals committed to embracing the wisdom of Neem Elixir for lice-free and vibrant hair.
Embracing Natural Wisdom: A Call to Sustainable Beauty
In the concluding section, McMillan extends a call to embrace natural wisdom and sustainable beauty. The Neem Elixir, inspired by the trusted practices of mothers, represents more than a haircare solution—it symbolizes a movement towards conscious and holistic beauty. Join Chris McMillan in celebrating lice-free, vibrant hair and honoring the timeless beauty that transcends generations. Embrace the Neem Elixir and redefine your haircare routine with the magic of natural wisdom.