The Future of Privacy: Predictions and Strategies for Staying Safe Online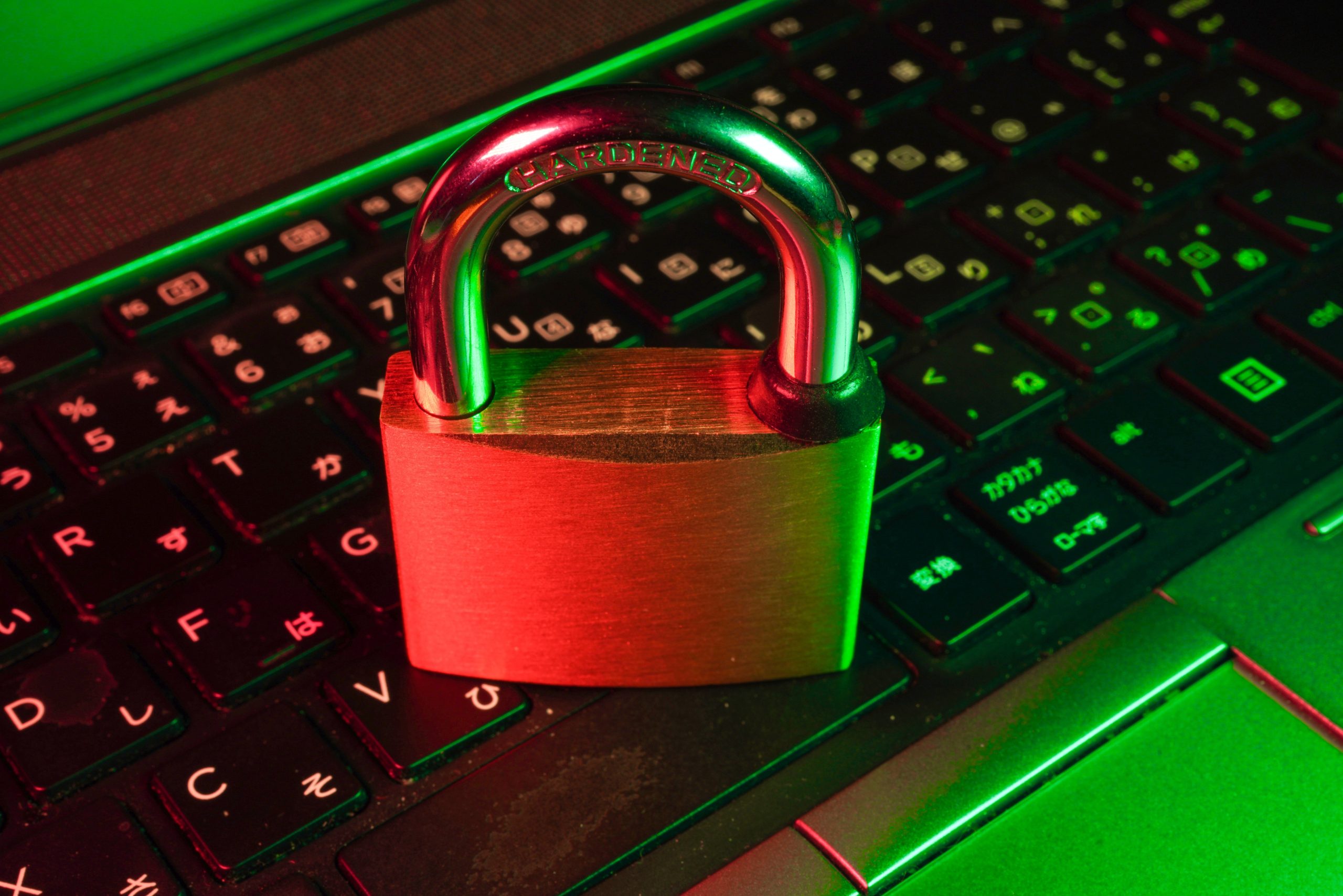 Are you concerned about your online privacy? With the rise in cybercrime, data breaches, and surveillance, it's more important than ever to protect yourself. But what does the future hold for privacy in a digital age? In this blog post, we'll explore predictions for the future of online privacy and provide strategies to help you stay safe. From virtual private networks (VPNs) to biometric authentication, we'll cover everything you need to know to safeguard your personal information online. So let's dive in and discover what lies ahead for our digital world!
The current state of privacy online
The internet has radically transformed the way we live, work, and communicate. It has also created new opportunities for criminals and others to violate our privacy. The past decade has seen a series of high-profile data breaches, identity theft schemes, and other Privacy Violations. The stolen data includes everything from credit card numbers andbank account information to medical records and intimate photos. In response to these threats, many people have become more careful about what they share online and have taken steps to protect their privacy.
However, the current state of privacy online is still far from perfect. Here are some of the biggest challenges:
1. Lack of control over personal data: Most people have little or no control over how their personal data is collected, used, and shared by companies and other organizations. We often must provide our sensitive information to use websites and apps, sign up for social media accounts, or make purchases online. And once our data is in the hands of these organizations, it's often difficult to know what they're doing with it or stop them from using it in ways we don't agree with.
2. Increasing surveillance: Government agencies and businesses are collecting ever-larger amounts of data about our online activities. They use this information for a variety of purposes including targeted advertising, profiling us for security purposes, or simply monitoring our behavior. This surveillance can infringe on our privacy rights and have a chilling effect on our free speech and other
The rise of AI and its impact on privacy
The world is on the cusp of a major shift in how we interact with technology. With the rise of artificial intelligence (AI), we are starting to see machines that can learn and adapt like never before. This has massive implications for privacy, as AI-powered devices will have the ability to gather huge amounts of data about our daily lives.
While there are many potential benefits to this, it also raises serious concerns about how our personal data will be used and protected. We are already seeing examples of how AI can be used to invade our privacy, such as facial recognition technology being used to track our movements and target us with ads.
As AI becomes more sophisticated, these privacy concerns are only going to become more pronounced. It is crucial that we start thinking about how to address them now, before it's too late.
There are a few key things we can do to protect our privacy in the age of AI:
1) Be aware of the capabilities of AI and how it could be used to collect data about you.
2) Be selective about which devices and services you use, and only allow access to your personal data if you trust them completely.
3) Keep your data secure by using strong passwords and encryption whenever possible.
4) Support organisations that are fighting for stronger privacy protections, such as the Electronic Frontier Foundation.
The future of facial recognition technology
Facial recognition technology is constantly evolving and becoming more sophisticated. As the technology improves, it will become more widely used in a variety of settings, including law enforcement, security, marketing, and even social media.
There are many potential benefits to facial recognition technology. For example, it could help law enforcement agencies solve crimes and catch criminals. It could also be used to improve security at airports and other high-security facilities. Additionally, businesses could use facial recognition technology to target ads and customize content for individual users.
However, there are also potential privacy concerns associated with the use of facial recognition technology. For instance, if the technology falls into the wrong hands, it could be used for identity theft or other malicious activities. Additionally, facial recognition technology could be used to track an individual's whereabouts and movements.
As facial recognition technology becomes more prevalent, it is important to consider both the potential benefits and risks associated with its use. With proper safeguards in place, facial recognition technology can be a valuable tool for individuals and organizations alike.
Strategies for staying safe online
Most experts agree that the future of privacy is likely to be more tumultuous than ever before. Here are some predictions and strategies for staying safe online:
-The internet will become increasingly personalized and targeted. This means that companies will know more about you than ever before, and they will use this information to target ads and content directly to you. You can protect yourself by using ad blockers and privacy-enhancing browser extensions.
-Your data will be increasingly valuable. Companies will be willing to pay big money for your data, and hackers will be willing to steal it. You can protect your data by encrypting it and using secure storage solutions.
-There will be more government surveillance. The NSA's mass surveillance program has been revealed, and other governments are sure to follow suit. You can protect yourself by using encryption and Tor.
-You will be tracked everywhere you go online. Companies are already tracking your every move online, but this tracking will become even more ubiquitous in the future. You can protect yourself by using privacy-enhancing browser extensions and incognito mode.
Conclusion
Privacy will continue to be an important issue in our increasingly online world. It is essential that individuals take steps to protect themselves and their data, such as understanding how companies use personal information, opting out of invasive tracking practices, and using strong passwords. While the future of privacy may seem like a daunting prospect, by staying informed and taking proactive measures we can all ensure that our sensitive data remains secure.
Digital Dilemmas: Navigating Key Issues in the Supreme Court's Social Media Showdown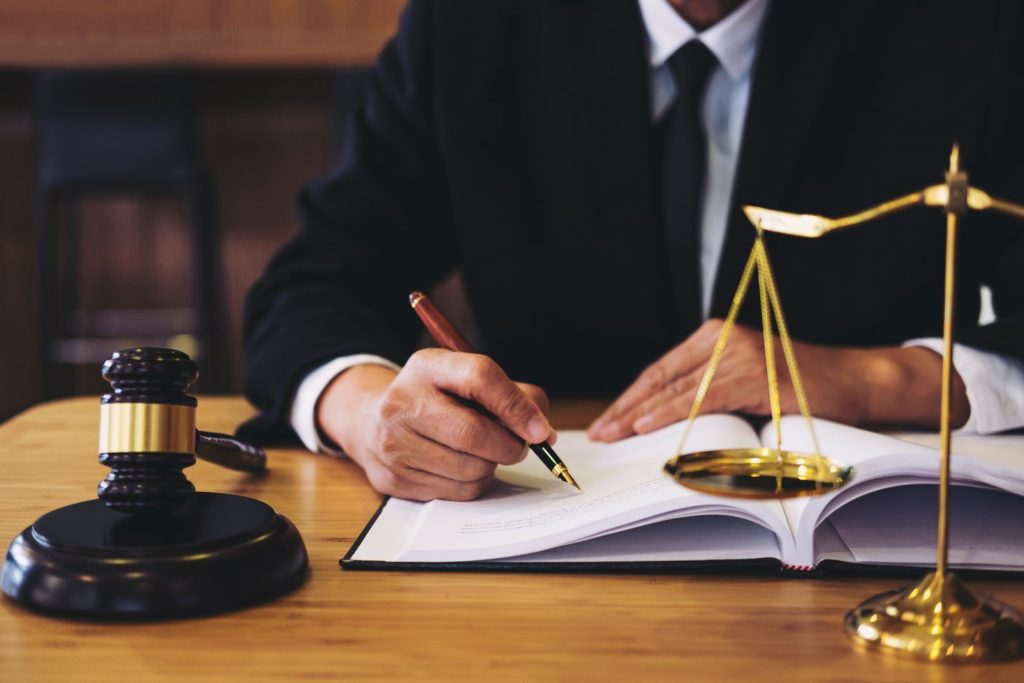 Introduction
Penned by a seasoned legal scholar and tech enthusiast, this article delves into the recent Supreme Court case involving social media. The author's expertise in both law and technology offers a unique lens to view this landmark case.
---
The Showdown Unveiled
The U.S. Supreme Court is currently adjudicating a case that could potentially alter the legal framework for social media companies. The case revolves around a lawsuit filed against Google by the family of Nohemi Gonzalez, a U.S. citizen tragically killed in the 2015 Paris attacks orchestrated by the Islamic State group. This case has brought to light the complex relationship between social media platforms and the content they host.
---
The Significance of Section 230
Central to this showdown is Section 230 of the Communications Decency Act of 1996. This clause provides social media platforms with immunity from legal actions pertaining to their users' posts. This provision has been a cornerstone of internet law, allowing platforms to host a wide range of user-generated content without fear of legal repercussions.
---
Potential Repercussions for Social Media Platforms
A ruling favoring the Gonzalez family could potentially dismantle liability protections, subjecting companies like Facebook and Twitter to stringent regulation of political speech. This could fundamentally change how these platforms operate, forcing them to take a more active role in moderating user content.
---
The Censorship Conundrum
This case has ignited a debate over censorship and the extent of state power in regulating content-moderation practices. Interestingly, Section 230 has drawn criticism from both ends of the political spectrum, albeit for different reasons. While some argue that it allows harmful content to proliferate, others worry that revoking it could lead to excessive censorship.
---
The Future of Digital Dialogue
The verdict of this Supreme Court case could significantly influence political discourse and the 2024 elections. It could also reshape the way Americans engage on the internet. Depending on the outcome, we could see a shift towards more regulated online spaces or a pushback against perceived censorship.
---
Table: Key Points in the Supreme Court's Social Media Showdown
| Issue | Details |
| --- | --- |
| The Lawsuit | The Gonzalez family initiated legal proceedings against Google for hosting and recommending Islamic State content on YouTube. |
| Section 230 | This clause of the Communications Decency Act of 1996 provides social media platforms with immunity from legal actions related to their users' posts. |
| Potential Impact | A verdict favoring the Gonzalez family could potentially dismantle liability protections, subjecting social media companies to stringent regulation of political speech. |
| Censorship Debate | The case has ignited a debate over censorship and the extent of state power in regulating content-moderation practices. |
| Future Implications | The verdict could significantly influence political discourse and the 2024 elections. |
---
The Supreme Court's social media showdown is a landmark case that could redefine the relationship between law and digital platforms. As we await the court's decision, it's crucial for legal scholars, tech enthusiasts, and the general public to understand the key issues at stake and their potential implications.
Secure Your Retirement with Annuities: Expert Insights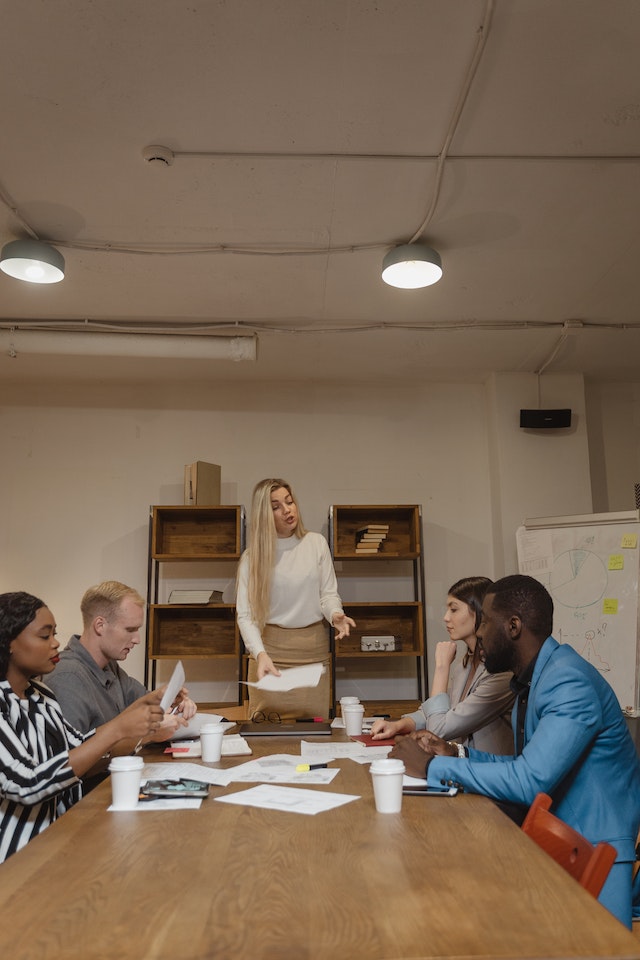 Introduction
When it comes to planning for retirement, ensuring a stable income stream is paramount. Annuities, often overlooked, can be a game-changer in providing financial security during retirement. In this article, we delve into the world of annuities as a source of retirement income and uncover valuable insights from financial expert Emily Adams. With a wealth of experience in financial planning, Adams sheds light on the benefits, considerations, and strategic uses of annuities in securing your retirement.
Annuities Demystified
What Are Annuities?
Annuities are financial instruments that offer a guaranteed stream of income over a specified period or for life. Adams emphasizes that annuities are unique in their ability to provide a stable income, shielding retirees from market volatility and longevity risk.
Types of Annuities
Adams breaks down the types of annuities, including fixed, variable, and indexed annuities. Each type has distinct features, making them suitable for different retirement goals. A visually engaging table summarizing the features of each type helps readers make informed decisions.
| Annuity Type | Features |
| --- | --- |
| Fixed | Guaranteed interest rate, predictable income |
| Variable | Investment options, potential for higher returns |
| Indexed | Linked to market index, balance of growth and security |
Benefits and Considerations
Benefits of Annuities
Emily Adams underscores the benefits of annuities, such as guaranteed income, tax advantages, and flexible payout options. She emphasizes the role of annuities in diversifying retirement income sources for a more secure financial future.
Considerations Before Buying
While annuities offer attractive benefits, Adams urges readers to consider factors like fees, surrender charges, and the impact on estate planning. Her expert advice ensures readers make well-informed decisions aligned with their financial goals.
Tailoring Annuities to Your Needs
Personalization and Customization
Annuities can be tailored to your unique needs, says Adams. Whether you seek immediate income or want to defer payments, annuities can be customized to match your retirement timeline and financial situation.
Hybrid Approaches
Adams introduces the concept of hybrid approaches, where annuities are combined with other investment strategies. This innovative approach provides readers with the flexibility to balance risk and reward effectively.
Expert Insights from Emily Adams
Understanding Annuity Myths
Adams addresses common misconceptions about annuities, dispelling myths and clarifying their true value as a retirement income tool.
The Importance of Professional Guidance
As an advocate of financial planning, Adams emphasizes the significance of consulting with a financial advisor before making annuity decisions. Their expertise can help align annuities with your overall financial strategy.
Conclusion
In the journey of securing your retirement, annuities stand as a formidable option for generating consistent income and safeguarding against financial uncertainties. With Emily Adams' expert insights, you're equipped to make informed decisions and build a retirement plan that stands the test of time.
Knowledge Source Introduction
Emily Adams, a seasoned financial expert with a track record of guiding individuals toward financial success, has been at the forefront of innovative retirement planning strategies. With over 15 years of experience in wealth management and financial consulting, Adams brings a wealth of knowledge to the realm of annuities and retirement planning. Her credentials include several industry awards and a dedicated commitment to educating individuals about the nuances of financial planning.
About the Author
Meet Emily Adams, a financial visionary who has transformed the lives of countless individuals through her insightful financial guidance. With a degree in Economics and numerous certifications in financial planning, Adams has been a sought-after speaker at international finance conferences. Her dedication to helping individuals achieve financial freedom has made her a respected authority in the industry.
Continual Learning and Improvement in Investment Practices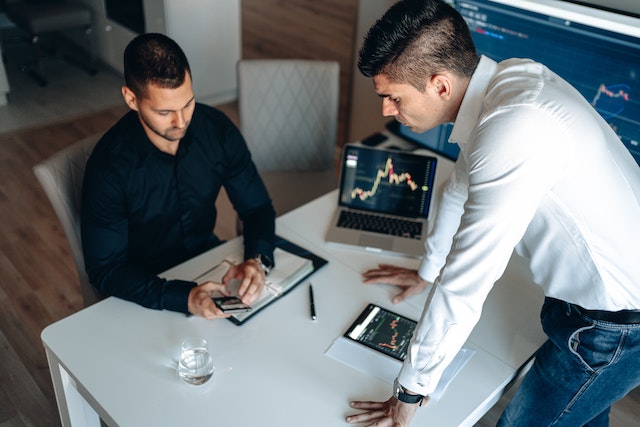 This article is aimed at investment professionals, financial advisors, and individuals interested in enhancing their investment knowledge and strategies. Readers will gain insights into the importance of continual learning in the dynamic field of investment, discover practical ways to improve their investment practices, and stay ahead in the ever-changing financial landscape.
Introduction
In this section, we introduce the concept of continual learning in the investment world. We highlight the evolving nature of the financial markets and how staying updated is crucial for success. A brief fictionalized introduction of an experienced investment expert sets the tone.
The Dynamic Nature of Financial Markets
Discuss the rapid changes in the financial landscape due to technological advancements, economic shifts, and global events. Explain how traditional investment approaches might become obsolete without ongoing education.
Benefits of Continual Learning for Investors
Detail the advantages of ongoing education, such as improved decision-making, risk management, and the ability to identify emerging opportunities. Incorporate real-world examples of successful investors who prioritize learning.
Strategies for Continuous Improvement
Offer practical strategies for readers to incorporate continual learning into their investment routines. Discuss resources like online courses, research papers, and industry conferences. Emphasize the value of networking and learning from peers.
Analyzing Historical Lessons and Future Trends
Explore how studying past market trends and historical events can provide valuable insights. Discuss the relevance of analyzing previous successes and failures to make informed investment decisions.
Balancing Traditional Wisdom and Modern Insights
Address the importance of striking a balance between timeless investment principles and innovative strategies. Highlight how new insights can complement traditional wisdom.
Evolving Investment Metrics and Tools
Discuss how technological advancements have led to the development of new investment metrics and analytical tools. Provide examples of how these tools can aid in decision-making.
Overcoming Challenges in Continuous Learning
Acknowledge potential obstacles to ongoing education, such as time constraints and information overload. Provide tips for overcoming these challenges, such as setting realistic learning goals.
Successful Investor's Learning Journey
Share a fictionalized case study of an investor who transformed their strategies through continuous learning. Highlight the specific steps they took and the positive impact on their portfolio.
Conclusion
Summarize the key takeaways from the article and encourage readers to embrace a lifelong learning mindset. Reiterate how continual improvement can lead to more informed investment decisions and long-term success.