From Skinny Fat to Fit: How Proper Nutrition Can Transform Your Body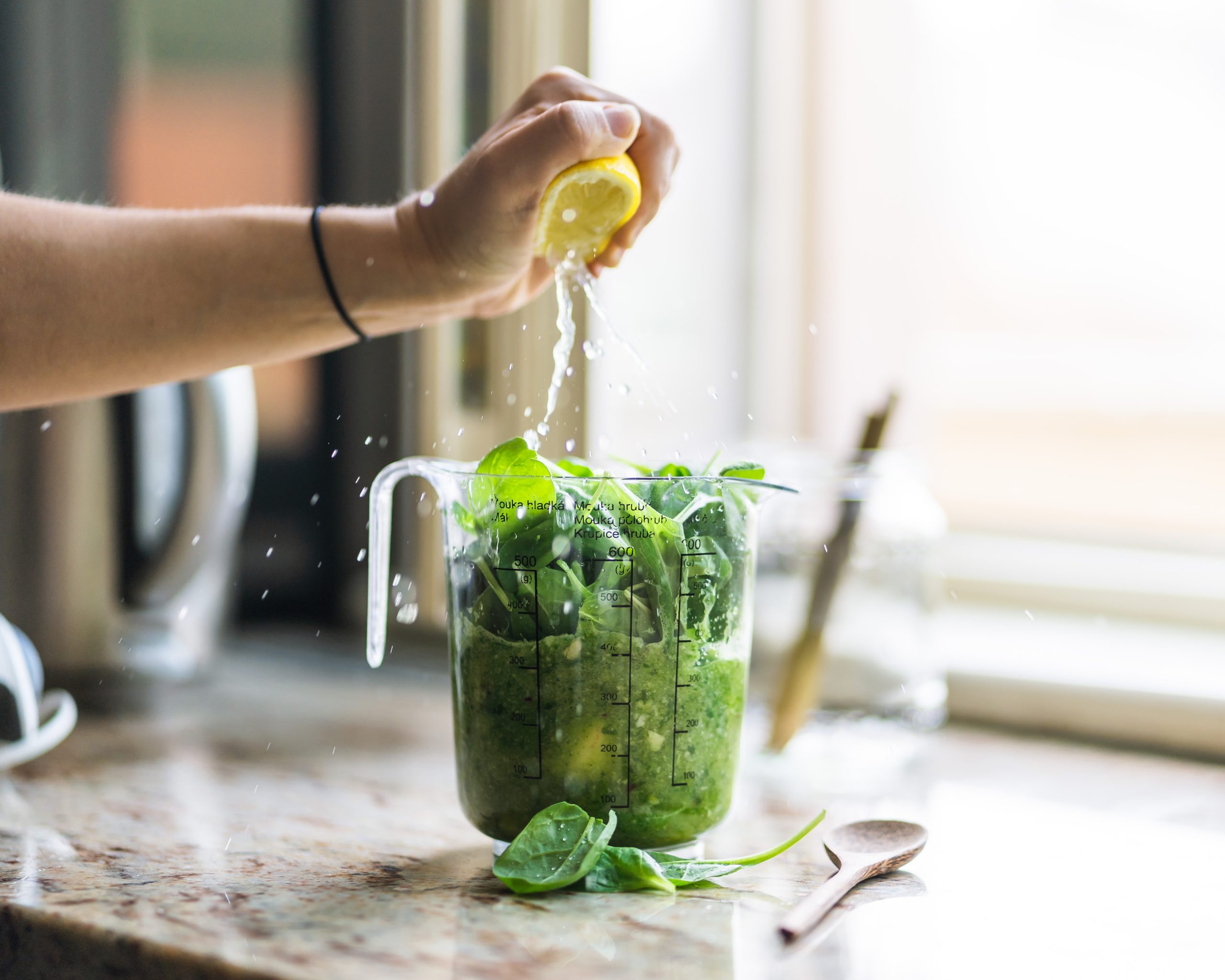 Are you tired of feeling self-conscious about your body? Do you want to transform from skinny fat to fit? Well, the answer may be simpler than you think! Proper nutrition can play a significant role in transforming your body and turning it into the strong, toned physique you've always wanted. In this blog post, we'll explore how proper nutrition can help take your body from flabby to fabulous and give you the confidence boost you need. So let's dive in – are you ready for a transformation?
What is skinny fat?
When most people think of the term "skinny fat," they picture a thin person with little to no muscle mass. However, skinny fat actually refers to a body type where someone is thin, but has a high percentage of body fat. This type of body is often referred to as "normal weight obesity."
Skinny fat people often look healthy on the outside, but they are at an increased risk for health problems such as heart disease, diabetes, and high blood pressure. This is because even though they may be thin, their bodies are not able to effectively process nutrients and store energy, which can lead to these chronic health conditions.
The best way to determine if you are skinny fat is to get your body composition checked by a professional. This can be done through a simple skinfold test or a more sophisticated DEXA scan. Once you know your body fat percentage, you can set realistic goals for reducing it and improving your overall health.
The dangers of being skinny fat
Many people think that being skinny fat is not a big deal, but it can actually be very dangerous to your health. Skinny fat people are usually of normal weight, but have very little muscle mass and a high percentage of body fat. This combination can lead to many health problems, including diabetes, heart disease, and even some types of cancer.
If you are skinny fat, you may not look like you are at risk for these diseases, but the reality is that you are just as likely to develop them as someone who is overweight. The best way to avoid these dangers is to make sure that you are getting enough protein and exercise to build muscle and burn off excess body fat.
The benefits of being fit
When it comes to being fit, there are countless benefits that come along with it. For starters, being fit can help improve your overall health and well-being. It can also help you sleep better at night, and give you more energy during the day. In addition, being fit can help reduce your risk of developing heart disease, stroke, type 2 diabetes, and various types of cancer. Furthermore, being fit can help you maintain a healthy weight, and improve your mental health and mood. Finally, being fit can also increase your lifespan.
How proper nutrition can transform your body
Achieving and maintaining a healthy weight is vital for overall health and well-being. Weight management is a lifelong process that includes making healthy food choices, being physically active, and managing stress.
The right nutrition can help you lose fat, build muscle, and improve your overall health. Eating a healthy diet is one of the best things you can do to prevent and manage many chronic diseases.
Proper nutrition is not about depriving yourself of certain foods or eating in excess of others. It's about consuming the right balance of nutrients—from vitamins, minerals, proteins, carbohydrates, fats, and water—to support your body's needs.
When it comes to weight loss, there's no one-size-fits-all approach. The best way to lose weight is to make small changes in your diet and lifestyle that you can stick with over time.
Conclusion
As you can see, proper nutrition is the key to transforming from skinny fat to fit. With dedication and consistency, you will be able to achieve your goals of improved health, fitness and appearance. Stick with a healthy balanced diet full of nutritious foods that offer plenty of vitamins, minerals and other essential nutrients. And don't forget about regular physical activity as it helps with weight maintenance as well as overall fitness. Once you have adopted these habits into your lifestyle, you will start seeing results in no time!
Tiny Tears: Dr. Emily Chew Unveils Causes and Symptoms of Dry Eyes in Children
Pumpkin Power: The Secret Benefits for Hair Growth Hidden in Every Seed
Neem Elixir: Chris McMillan Unravels the Trusted Secret for Lice-Free Haircare Inspired by Mother's Wisdom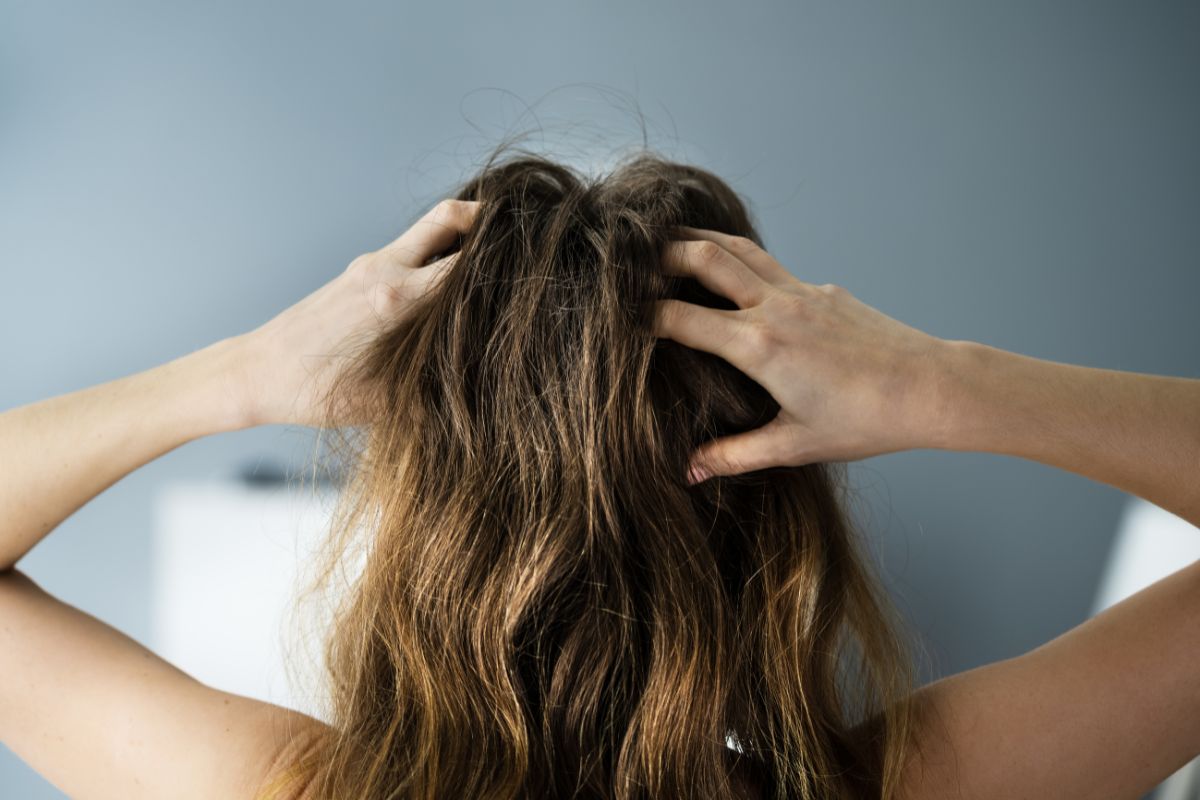 Introduction
Embark on a journey into the realms of natural haircare with Chris McMillan, a visionary hairstylist deeply rooted in sustainable beauty practices. In this exploration, we unveil the timeless wisdom of lice-free haircare inspired by generations of mothers and delve into the Neem Elixir—a natural gem that forms the backbone of this trusted secret.
Meet Chris McMillan: A Visionary in Natural Haircare
Chris McMillan stands as a prominent figure in the world of hairstyling, renowned for his visionary approach that seamlessly blends beauty with sustainability. With a rich portfolio and a commitment to natural practices, McMillan's expertise becomes a guiding light in our journey toward discovering the secrets of lice-free haircare.
The Legacy of Mother's Wisdom
At the heart of the Neem Elixir lies the legacy of mother's wisdom—an invaluable treasure trove of natural remedies and time-tested practices. Passed down through generations, these traditions form the foundation of the Neem Elixir, echoing the belief that effective haircare transcends fleeting trends.
Neem Elixir Unveiled: The Natural Guardian Against Lice
The Neem Elixir takes center stage as McMillan unravels its secrets. Rooted in the antimicrobial and insecticidal properties of neem, this elixir emerges as a natural guardian against lice—an age-old solution to a persistent problem. McMillan explores how neem, a botanical powerhouse, becomes the backbone of this trusted remedy.
Neem's Potent Benefits: More Than Lice Prevention
Beyond its prowess in lice prevention, McMillan illuminates the multifaceted benefits of neem. From nourishing the scalp to promoting hair growth and overall health, neem becomes a holistic solution for those seeking more than just a lice-free scalp. The Neem Elixir represents a commitment to comprehensive haircare.
DIY Neem Elixir: Recreating the Timeless Tradition
Chris McMillan generously shares the art of creating a DIY Neem Elixir, ensuring that the tradition is not confined to the past but seamlessly integrated into contemporary haircare routines. With accessible ingredients and simple steps, McMillan invites individuals to personalize their Neem Elixir and experience the magic of natural care.
The Neem Elixir Experience: A Journey to Lice-Free Hair
Embark on a captivating journey through testimonials and stories of individuals who have embraced the Neem Elixir experience. From preventing lice infestations to achieving healthier, shinier hair, witness the transformative effects of this natural elixir. McMillan's insights provide a glimpse into the diverse ways Neem Elixir can elevate your haircare ritual.
Neem Elixir vs. Commercial Lice Treatments: A Comparative Insight
McMillan offers a comparative analysis, juxtaposing Neem Elixir against commercial lice treatments. Explore the advantages of choosing a natural remedy over conventional products laden with chemicals. The comparison sheds light on the efficacy, safety, and sustainability of Neem Elixir, advocating for a mindful shift in haircare choices.
Neem Elixir Application Guide: Tips for Optimal Results
To ensure optimal results, McMillan shares a comprehensive guide on the application of Neem Elixir. From application techniques to frequency, these tips empower individuals to integrate Neem Elixir seamlessly into their haircare routines, maximizing its protective and nourishing properties.
Chris McMillan's Neem Elixir Essentials
A curated collection of essentials serves as a go-to resource for those embarking on the Neem Elixir journey. McMillan compiles key ingredients, application techniques, and essential tips to provide a comprehensive overview. This section acts as a guide for individuals committed to embracing the wisdom of Neem Elixir for lice-free and vibrant hair.
Embracing Natural Wisdom: A Call to Sustainable Beauty
In the concluding section, McMillan extends a call to embrace natural wisdom and sustainable beauty. The Neem Elixir, inspired by the trusted practices of mothers, represents more than a haircare solution—it symbolizes a movement towards conscious and holistic beauty. Join Chris McMillan in celebrating lice-free, vibrant hair and honoring the timeless beauty that transcends generations. Embrace the Neem Elixir and redefine your haircare routine with the magic of natural wisdom.