90s Outfits Reimagined: Nostalgic with a Modern Twist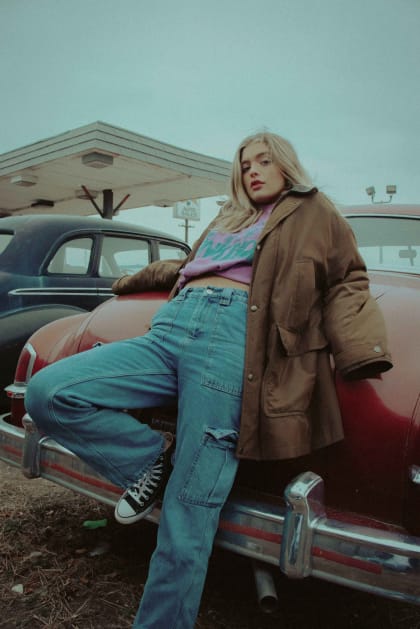 Introduction: A Nostalgic Journey Through 90s Fashion
Fashion is a perpetual cycle of reinvention and reimagining, with each era leaving a unique mark on style. As we traverse the fashion landscape, there's a decade that stands out for its distinctive and memorable trends – the 90s. From grunge and baggy jeans to crop tops and chokers, the 90s brought us a fashion legacy that continues to influence our wardrobes today.
In this article, we embark on a nostalgic journey through time, exploring the iconic 90s outfits that defined an era. But rather than merely reminiscing about the past, we'll reimagine and update these classic styles for today's fashion-savvy individuals. Join us as we blend the best of the 90s with contemporary flair, guided by the spirit of reinvention.
The 90s Style Icons
Before we dive into the reimagined outfits, let's take a moment to remember the style icons who graced the 90s fashion scene:
**1. Kurt Cobain: The legendary musician's grunge aesthetic – flannel shirts, oversized cardigans, and disheveled hair – remains an enduring inspiration for the modern "effortless" look.
**2. Clueless Chic: Cher and Dionne from "Clueless" brought preppy plaid skirts, knee-high socks, and coordinating sets to the forefront of fashion.
**3. Gwen Stefani: The No Doubt frontwoman's eclectic style featured bindis, crop tops, and punk elements that have left a lasting impact on fashion.
**4. Fresh Prince Vibes: Will Smith's character in "The Fresh Prince of Bel-Air" showcased bold, colorful prints, high-top sneakers, and snapback hats.
Reimagining 90s Fashion for Today
1. The Grunge Revival
Original 90s Look: Baggy flannel shirts, distressed denim, and combat boots.
Reimagined for Today: The grunge trend is making a comeback with a modern twist. Pair a fitted plaid shirt with high-waisted, ripped jeans, and sleek ankle boots. Add a statement belt for an extra edge.
2. Clueless Couture
Original 90s Look: Plaid skirts, knee-high socks, and coordinating blazers.
Reimagined for Today: Embrace the Clueless vibes with a pleated plaid skirt, but add a contemporary twist by pairing it with a graphic tee and chunky sneakers. Finish the look with a faux leather jacket.
3. Gwen Stefani's Eclectic Mix
Original 90s Look: Crop tops, fishnet stockings, and bindis.
Reimagined for Today: Gwen's bold style can still be a source of inspiration. Opt for a crop top with high-waisted trousers and accessorize with chunky jewelry and statement boots.
4. Fresh Prince Flashback
Original 90s Look: Bright prints, high-top sneakers, and colorful snapback hats.
Reimagined for Today: The Fresh Prince's colorful wardrobe is a playful nod to the 90s. Incorporate bold prints into your outfit, whether it's a graphic tee, sneakers, or accessories. Keep the look fresh with modern silhouettes and clean lines.
Navigating the Nostalgic Rebirth
As you embrace the reimagined 90s outfits, keep these styling tips in mind:
Mix Eras: Don't be afraid to combine 90s elements with contemporary pieces for a fresh and unique look.
Balance is Key: If you're going all-out with a 90s trend, balance it with modern accessories or makeup to avoid a costume-like appearance.
Accessorize: The right accessories can modernize any outfit. Think oversized sunglasses, statement belts, and sleek handbags.
Conclusion
The 90s left an indelible mark on fashion, and its influence is still palpable in our closets today. By reimagining and updating the iconic styles of the 90s, we pay tribute to an era that celebrated individuality, boldness, and a fearless approach to fashion.
So, whether you're channeling the grunge vibes of Kurt Cobain, the preppy charm of Cher and Dionne, the eclectic mix of Gwen Stefani, or the colorful flair of the Fresh Prince, remember that fashion is a canvas for your personal expression. Blend the best of the 90s with your unique style to create looks that are as timeless as they are trendy.
As we journey through the annals of fashion history, we learn that true style knows no boundaries – it's a fusion of eras, a blend of memories, and a celebration of self-expression. So, go ahead and embrace the 90s reimagined for today, and let your wardrobe be a canvas for your personal style evolution.
Tiny Tears: Dr. Emily Chew Unveils Causes and Symptoms of Dry Eyes in Children
Pumpkin Power: The Secret Benefits for Hair Growth Hidden in Every Seed
Neem Elixir: Chris McMillan Unravels the Trusted Secret for Lice-Free Haircare Inspired by Mother's Wisdom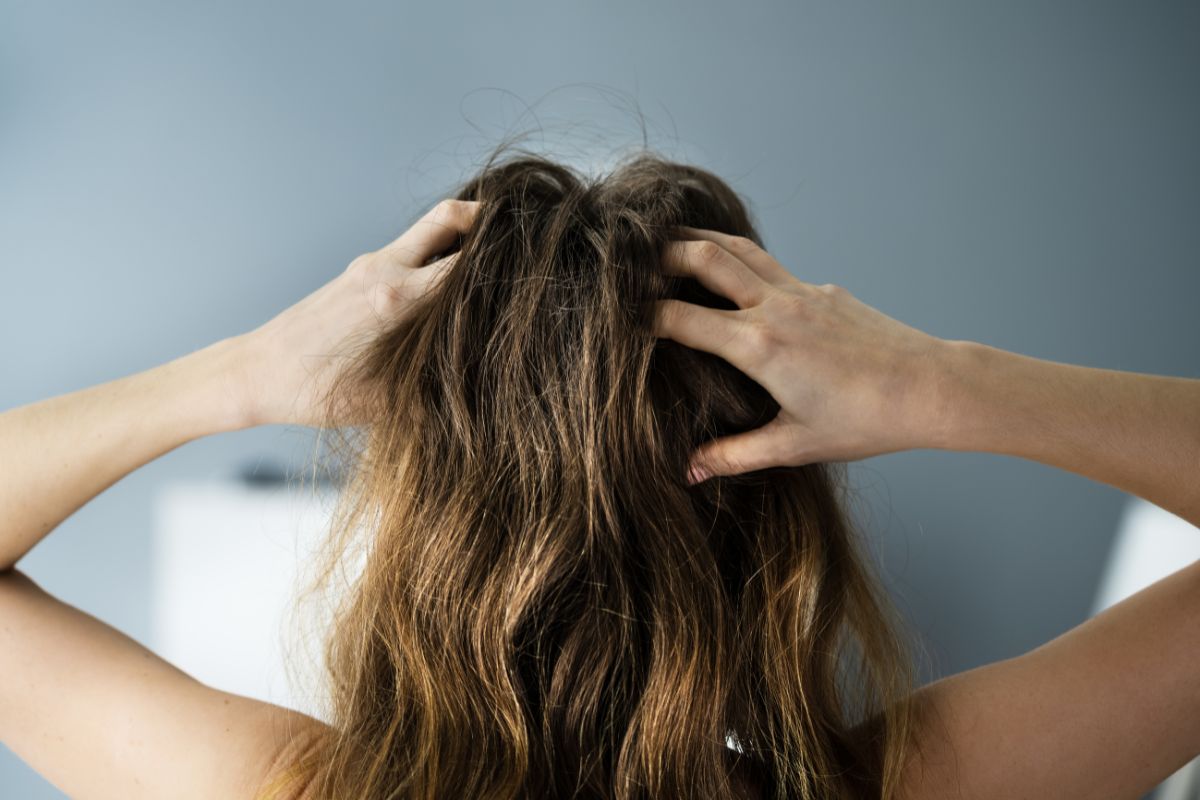 Introduction
Embark on a journey into the realms of natural haircare with Chris McMillan, a visionary hairstylist deeply rooted in sustainable beauty practices. In this exploration, we unveil the timeless wisdom of lice-free haircare inspired by generations of mothers and delve into the Neem Elixir—a natural gem that forms the backbone of this trusted secret.
Meet Chris McMillan: A Visionary in Natural Haircare
Chris McMillan stands as a prominent figure in the world of hairstyling, renowned for his visionary approach that seamlessly blends beauty with sustainability. With a rich portfolio and a commitment to natural practices, McMillan's expertise becomes a guiding light in our journey toward discovering the secrets of lice-free haircare.
The Legacy of Mother's Wisdom
At the heart of the Neem Elixir lies the legacy of mother's wisdom—an invaluable treasure trove of natural remedies and time-tested practices. Passed down through generations, these traditions form the foundation of the Neem Elixir, echoing the belief that effective haircare transcends fleeting trends.
Neem Elixir Unveiled: The Natural Guardian Against Lice
The Neem Elixir takes center stage as McMillan unravels its secrets. Rooted in the antimicrobial and insecticidal properties of neem, this elixir emerges as a natural guardian against lice—an age-old solution to a persistent problem. McMillan explores how neem, a botanical powerhouse, becomes the backbone of this trusted remedy.
Neem's Potent Benefits: More Than Lice Prevention
Beyond its prowess in lice prevention, McMillan illuminates the multifaceted benefits of neem. From nourishing the scalp to promoting hair growth and overall health, neem becomes a holistic solution for those seeking more than just a lice-free scalp. The Neem Elixir represents a commitment to comprehensive haircare.
DIY Neem Elixir: Recreating the Timeless Tradition
Chris McMillan generously shares the art of creating a DIY Neem Elixir, ensuring that the tradition is not confined to the past but seamlessly integrated into contemporary haircare routines. With accessible ingredients and simple steps, McMillan invites individuals to personalize their Neem Elixir and experience the magic of natural care.
The Neem Elixir Experience: A Journey to Lice-Free Hair
Embark on a captivating journey through testimonials and stories of individuals who have embraced the Neem Elixir experience. From preventing lice infestations to achieving healthier, shinier hair, witness the transformative effects of this natural elixir. McMillan's insights provide a glimpse into the diverse ways Neem Elixir can elevate your haircare ritual.
Neem Elixir vs. Commercial Lice Treatments: A Comparative Insight
McMillan offers a comparative analysis, juxtaposing Neem Elixir against commercial lice treatments. Explore the advantages of choosing a natural remedy over conventional products laden with chemicals. The comparison sheds light on the efficacy, safety, and sustainability of Neem Elixir, advocating for a mindful shift in haircare choices.
Neem Elixir Application Guide: Tips for Optimal Results
To ensure optimal results, McMillan shares a comprehensive guide on the application of Neem Elixir. From application techniques to frequency, these tips empower individuals to integrate Neem Elixir seamlessly into their haircare routines, maximizing its protective and nourishing properties.
Chris McMillan's Neem Elixir Essentials
A curated collection of essentials serves as a go-to resource for those embarking on the Neem Elixir journey. McMillan compiles key ingredients, application techniques, and essential tips to provide a comprehensive overview. This section acts as a guide for individuals committed to embracing the wisdom of Neem Elixir for lice-free and vibrant hair.
Embracing Natural Wisdom: A Call to Sustainable Beauty
In the concluding section, McMillan extends a call to embrace natural wisdom and sustainable beauty. The Neem Elixir, inspired by the trusted practices of mothers, represents more than a haircare solution—it symbolizes a movement towards conscious and holistic beauty. Join Chris McMillan in celebrating lice-free, vibrant hair and honoring the timeless beauty that transcends generations. Embrace the Neem Elixir and redefine your haircare routine with the magic of natural wisdom.