Navigating Uncertainty: How to Stay Ahead in a Volatile European Stock Market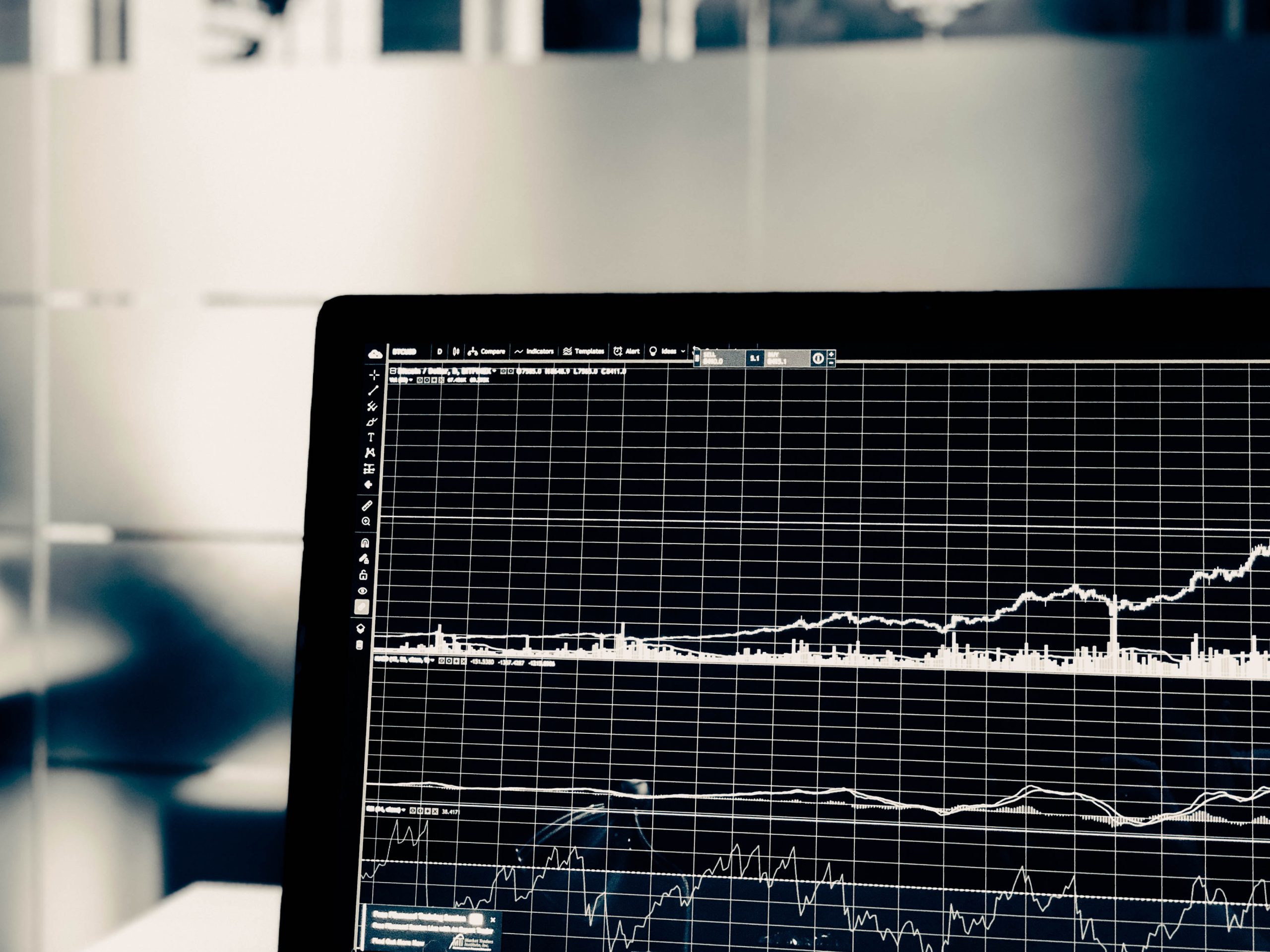 Are you feeling overwhelmed by the constant ups and downs of the European stock market? Do you find it challenging to make informed decisions amid all the uncertainty? If so, you're not alone. With geopolitical tensions, economic instability, and unpredictable market shifts, it's no wonder investors are struggling to keep up. In this blog post, we'll explore practical strategies to help you navigate this volatile landscape with confidence and stay ahead in your investment game. So buckle up and get ready for a rollercoaster ride as we dive into the world of European stocks!
Understanding European volatility
The European stock market has been highly volatile in recent years, due to a number of factors including the ongoing sovereign debt crisis, Brexit, and the election of Donald Trump. This volatility has made it difficult for investors to make money in the European stock market, and has led to many investors losing money.
However, there are still opportunities to make money in the European stock market, if you understand the underlying causes of the volatility and know how to take advantage of them. In this article, we will take a look at some of the reasons why the European stock market is so volatile, and how you can use this knowledge to your advantage.
The first reason for the volatility in the European stock market is the ongoing sovereign debt crisis. This crisis began in 2009 when Greece defaulted on its debt, and has since spread to other countries such as Portugal, Italy, and Spain. The sovereign debt crisis has led to a lot of uncertainty in the markets, as investors are worried about whether or not these countries will be able to repay their debts. This uncertainty has caused the markets to fluctuate wildly.
Another reason for the volatility in the European stock market is Brexit. On June 23rd 2016, Britain voted to leave the European Union in a referendum. The vote caught many investors by surprise, and caused a lot of uncertainty about what will happen next. Will Britain be able to negotiate a good deal with the EU? Will there be another referendum? How will this all affect trade
What is the best way to navigate uncertainty?
There is no easy answer when it comes to navigating uncertainty in the stock market. However, there are a few things that investors can do to stay ahead of the curve.
One of the best ways to navigate uncertainty is to diversify your portfolio. This means investing in a variety of different asset classes, such as stocks, bonds, and commodities. By diversifying, you will be able to reduce your overall risk and potentially increase your returns.
Another way tonavigate uncertainty is to stay up-to-date on the latest market news and analysis. This will allow you to make informed investment decisions and help you keep tabs on your portfolio. You can stay up-to-date by reading financial news outlets or following relevant social media accounts.
Finally, it is important to remember that stock prices are volatile by nature. This means that there will always be some degree of uncertainty in the market. However, by following the tips above, you can give yourself a better chance of navigatingsuccessfully through periods of volatility.
When is the best time to buy stocks?
The European stock market is notoriously volatile, and investors are often left wondering when the best time to buy stocks is. While there is no sure-fire answer, there are a few things to keep in mind that may help you make the most informed decision possible.
First and foremost, it's important to remember that timing the market is incredibly difficult, if not impossible. Many of the biggest gains in the stock market happen when investors least expect it, so it's important to be prepared for anything.
That being said, there are certain times of year when the stock market tends to be more stable. Autumn and winter are typically good times to buy stocks, as many investors are taking a break from trading during these months. This can create an opportunity for those who are willing to do their research and invest in good companies with sound fundamentals.
Of course, nothing is guaranteed in the stock market. But by keeping an eye on macroeconomic trends and doing your homework on individual stocks, you can give yourself a better chance of success in this volatile marketplace.
What are some red flags to watch out for?
When it comes to investing in the stock market, there are a few red flags that you should always watch out for. Below, we outline a few of the most important ones:
1) A Lack of Diversification: When all of your eggs are in one basket, even a small dip in that one stock can have a major impact on your portfolio. That's why it's so important to diversify your investments across different sectors and industries.
2) Over-Reliance on Technical Analysis: Technical analysis is a great tool for identifying trends, but it should never be the only indicator you use when making investment decisions. If you're relying too heavily on technicals, you could be missing out on some great opportunities (or getting burned by false signals).
3) Getting Caught Up in the Herd Mentality: It can be easy to get caught up in the excitement (or panic) of the moment and make impulsive decisions based on what everyone else is doing. But remember, the herd is often wrong! If you're feeling like you have to jump on every hot stock tip, take a step back and ask yourself if it's really a good idea.
4) Not Paying Attention to Fundamentals: In the long run, stock prices are driven by company fundamentals like earnings, revenue growth, and profitability. If you're not paying attention to these underlying factors, you could be making some big mistakes with your investments.
Conclusion
Navigating the European stock markets can be a tricky endeavor, but with the right strategies and tools, you can stay one step ahead of volatility. By staying up to date on economic news and utilizing technical analysis techniques like charting, you'll have an edge over other investors. With a bit of research and knowledge about how to spot opportunities in the market, you'll be able to confidently make decisions that will help your portfolio grow. Investing in Europe's volatile stock markets doesn't have to be intimidating—it just requires a few savvy moves on your part.
Diverging Perspectives: OECD Challenges Market Sentiment on Rate Cuts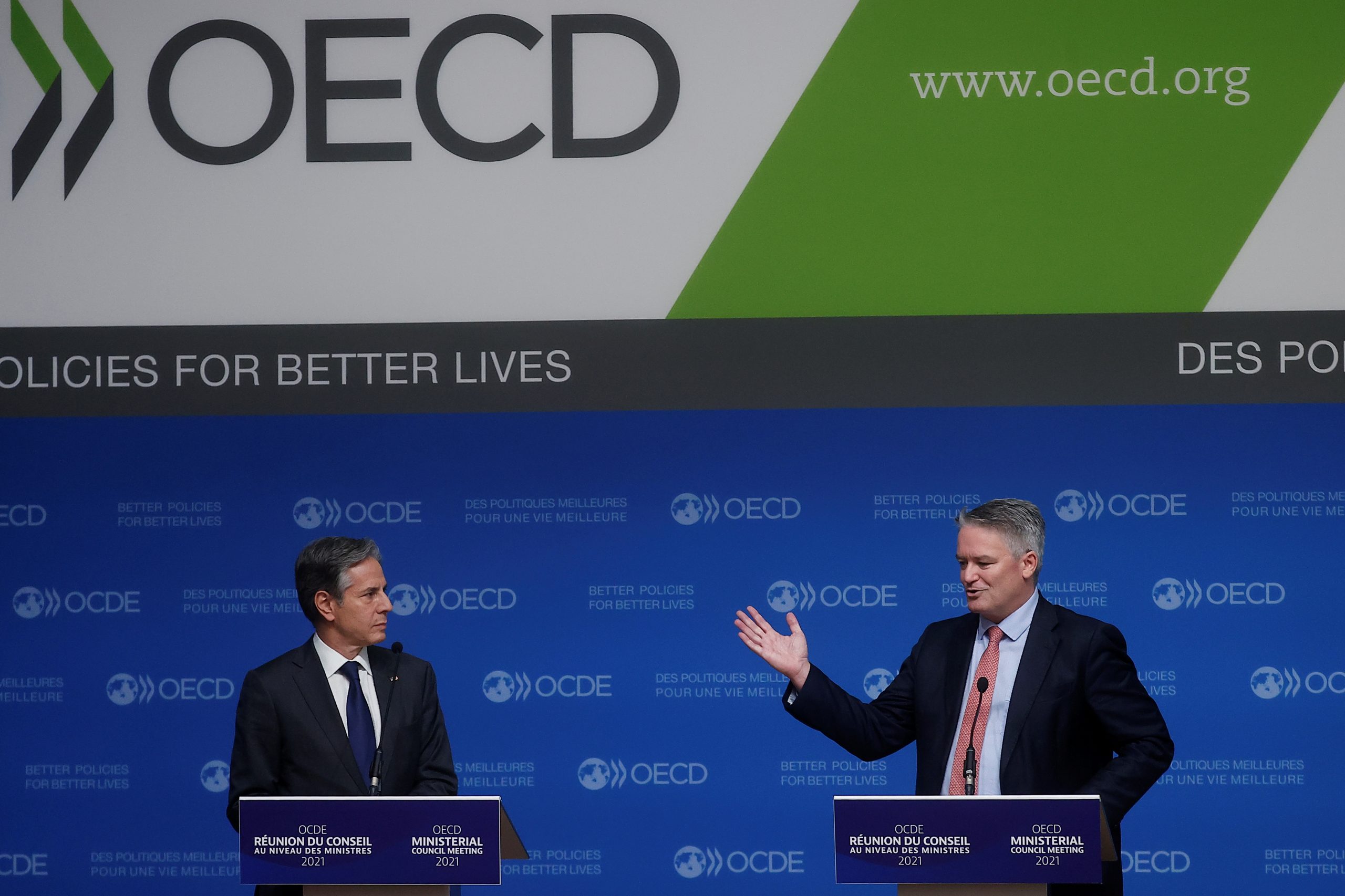 Introduction
A notable dissonance has emerged between market sentiments and the OECD's perspective on rate cuts. This article investigates the contrasting viewpoints, shedding light on the OECD's stance, the factors influencing market expectations, and the potential repercussions for global economic policies.
OECD's Contrarian Viewpoint
The Organization for Economic Co-operation and Development (OECD) challenges prevailing market expectations, asserting a stance against anticipated rate cuts. This section delves into the OECD's rationale, considering economic indicators, inflationary pressures, and global financial stability.
Factors Shaping Market Sentiment
Understanding the forces steering market sentiments toward expected rate cuts is essential. This part of the article explores factors such as inflationary concerns, central bank communications, and global economic uncertainties that contribute to the market's anticipation of rate adjustments.
The Role of Central Banks
Central banks play a pivotal role in shaping market expectations. This section analyzes the influence of central bank statements, policies, and communication strategies in driving or countering market sentiments on rate cuts.
Implications for Investors and Traders
The divergence in perspectives between the OECD and market expectations carries implications for investors and traders. This part of the article explores potential market reactions, investment strategies, and the risks associated with misaligned expectations.
Global Economic Policy Ramifications
The contrasting viewpoints on rate cuts have broader implications for global economic policies. This section examines how the discord between the OECD and market sentiments might impact policy decisions, currency valuations, and international cooperation in managing economic challenges.
OECD's Economic Assessment
Taking a closer look at the OECD's economic assessment provides insights into their outlook and expectations. This part of the article explores key indicators and analyses that inform the OECD's stance on rate cuts, offering a nuanced understanding of their perspective.
Navigating Uncertainties: Future Developments
As markets and international organizations navigate an era of economic uncertainties, this section speculates on potential future developments. Will market sentiments align with the OECD's assessments, or will evolving economic conditions lead to a convergence of perspectives?
Conclusion
The discord between market expectations and the OECD's stance on rate cuts introduces a fascinating dynamic into the global economic landscape. This article provides a comprehensive exploration of the factors driving this dissonance, the potential implications for various stakeholders, and the uncertainties that lie ahead. As economic conditions evolve, staying attuned to the evolving perspectives of both markets and international organizations becomes crucial. Stay tuned for updates as the narrative unfolds.
Economic Resilience: US Third-Quarter GDP Growth Revised Upward to 5.2%
Forecasting Financial Resilience: The Weather-Aware Bank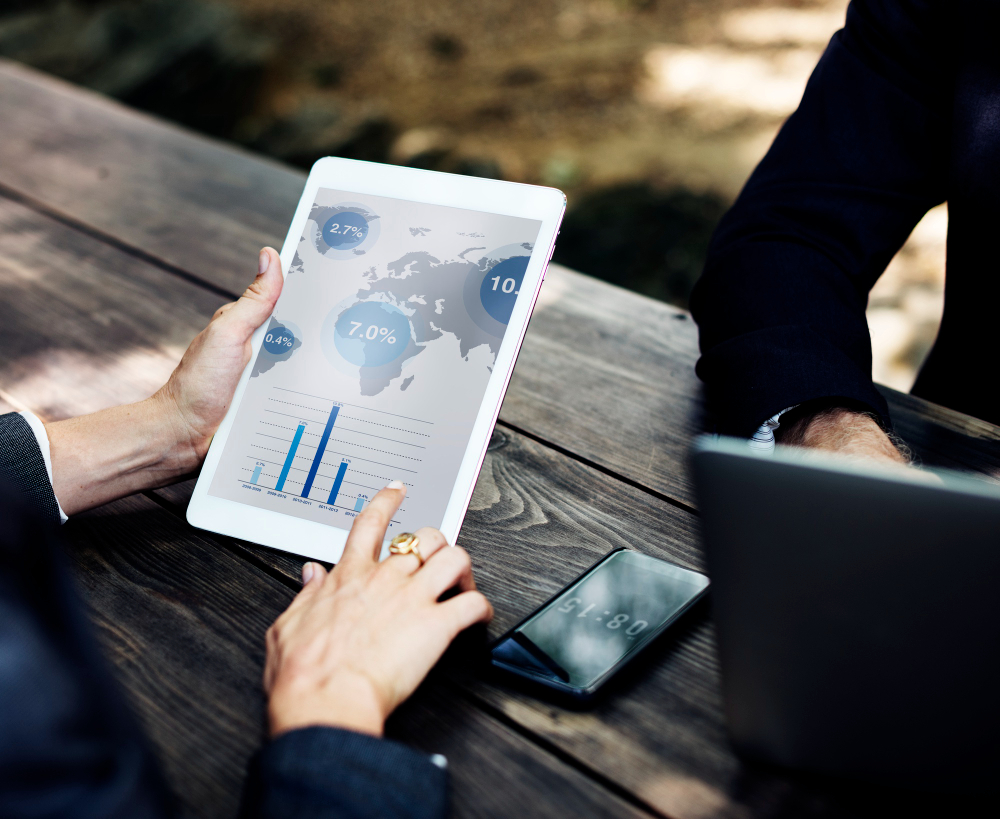 Introduction:
Weather-Smart Banking
Hello, dear readers! Weather isn't just casual chatter; it's a crucial aspect influencing financial stability. Join me on this enlightening journey as we explore how a weather-aware bank forecasts, strategizes, and safeguards its finances amidst ever-changing weather patterns.
Weather's Impact on Financial Forecasting
Weather isn't just about rain or shine; it's about financial repercussions. Delve into how weather patterns influence financial predictions and banking operations.
Adapting Operations to Weather Variability
Explore how this bank adapts its day-to-day operations—customer services, investments, and risk assessments—based on the unpredictable nature of weather.
Proactive Financial Resilience Strategies
Discover the bank's strategies to fortify against weather-induced financial risks. This includes diversification, contingency planning, and a proactive approach to risk mitigation.
Advanced Forecasting Technologies
Peek behind the scenes to witness the technological marvels used by the bank—AI, predictive analytics, and meteorological data—to forecast financial resilience amidst varying weather conditions.
Collaborative Initiatives: Banking with Meteorologists
Unveil the collaborative efforts between the bank and meteorological experts. Explore how these partnerships contribute to improved weather predictions and financial planning.
Strategies for Weather-Resilient Finances
| Strategies | Description |
| --- | --- |
| Risk Diversification | Spreading investments to minimize weather-induced losses |
| Contingency Plans | Outlining responses to mitigate disruption during weather events |
| Advanced Forecasting | Employing cutting-edge tech for precise weather predictions |
| Collaborative Partnerships | Engaging experts for enhanced weather insights |
FAQs:
Navigating Financial Weather Patterns
Q1: How does weather variability impact loan approvals?
A: Severe weather events can affect borrower creditworthiness and influence loan approval decisions.
Q2: What role does weather forecasting play in investment strategies?
A: Accurate weather forecasts assist in assessing potential risks and planning investment strategies for weather-induced events.
Conclusion:
Anchoring Stability through Weather-Resilient Financial Practices
In conclusion, this weather-aware bank's proactive approach to financial resilience underscores the importance of preparedness. Through strategic planning, technological advancements, and collaborative efforts, the bank navigates the unpredictable financial landscapes influenced by weather patterns.