Eggplants in Mediterranean Cuisine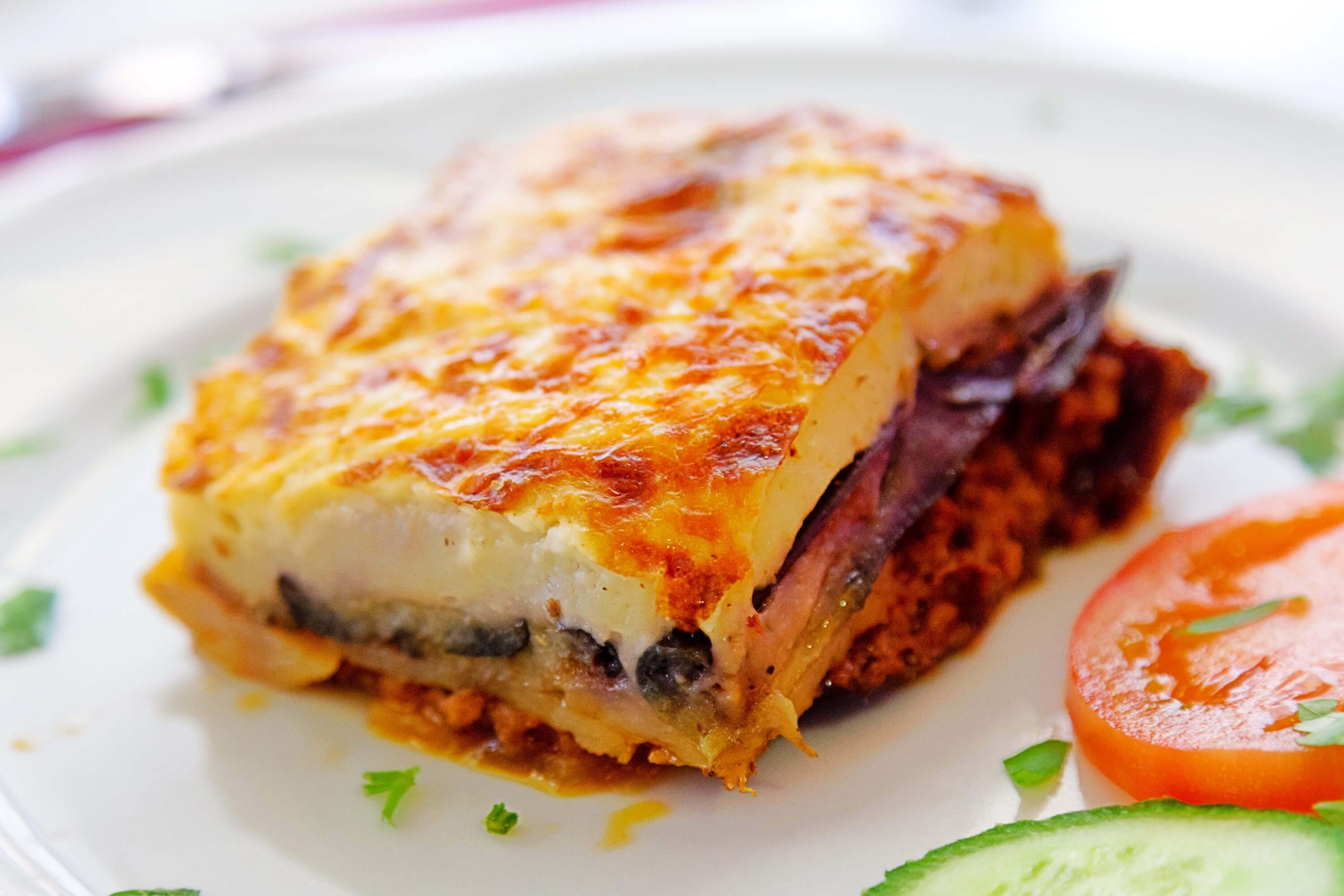 Introduction
Embark on a flavorful journey through the heart of the Mediterranean, where the eggplant takes center stage in a culinary extravaganza. In this article, we'll explore the role of eggplants in Mediterranean cuisine, uncovering the cultural significance and indulging in traditional recipes that have delighted generations. From the hearty Greek Moussaka to the creamy Lebanese Baba Ghanoush, you'll discover why eggplants hold a special place in the Mediterranean's vibrant culinary landscape.
The Mediterranean Love Affair with Eggplants
Mediterranean cuisine is renowned for its use of fresh, locally-sourced ingredients and bold, aromatic flavors. One ingredient that consistently shines in this culinary landscape is the eggplant. Its luscious, creamy texture and ability to absorb the flavors of herbs and spices make it a beloved staple in Mediterranean kitchens.
1. Greek Moussaka
Ingredients:
Eggplants
Ground lamb or beef
Potatoes
Béchamel sauce
Cinnamon and nutmeg
Moussaka, Greece's ultimate comfort food, is a layered casserole of eggplants, spiced meat, and potatoes, all smothered in a creamy béchamel sauce. This dish is a cherished part of Greek culture, often served during celebrations and family gatherings.
2. Lebanese Baba Ghanoush
Ingredients:
Eggplants
Tahini
Garlic
Lemon juice
Olive oil
Baba Ghanoush, a creamy dip with smoky undertones, is a Middle Eastern delight. In Lebanon, it's a symbol of hospitality and is enjoyed with fresh pita bread. The preparation of this dish often turns into a family affair, as generations share their secrets for the perfect smoky flavor.
3. Sicilian Caponata
Ingredients:
Eggplants
Tomatoes
Olives
Capers
Vinegar and sugar
Caponata is a sweet and sour Sicilian dish that incorporates the rich, succulent flavors of eggplants, tomatoes, olives, and capers. It's often enjoyed as an appetizer or a side dish during festive occasions.
4. Turkish Imam Bayildi
Ingredients:
Eggplants
Tomatoes
Onions
Garlic
Olive oil
Imam Bayildi, a Turkish specialty, translates to "The Imam Fainted." The story goes that a dish so delicious caused an Imam to swoon. This delightful eggplant creation features tomatoes, onions, and a generous dose of olive oil.
5. Spanish Escalivada
Ingredients:
Eggplants
Bell peppers
Onions
Olive oil
Garlic
Escalivada, hailing from Catalonia, is a grilled vegetable medley featuring smoky eggplants, sweet bell peppers, and onions. It's a summer favorite and a staple in Spanish celebrations.
6. Tunisian Shakshuka
Ingredients:
Eggplants
Tomatoes
Peppers
Harissa
Poached eggs
Shakshuka is a North African dish, and in Tunisia, they add a twist with eggplants. The spicy tomato sauce and poached eggs create a hearty breakfast or brunch option.
The Culinary Tapestry of the Mediterranean
Eggplants play a significant role in Mediterranean cuisine not only because of their unique texture but also because they symbolize the region's rich history and diverse culture. Whether it's the bold flavors of Greece, the smoky notes of Lebanon, the sweet and sour tang of Sicily, or the rich traditions of Turkey and Spain, each dish tells a story of the Mediterranean.
Conclusion
In the Mediterranean, the eggplant's versatility and rich flavors have elevated it to a culinary icon. From the comforting Greek Moussaka to the smoky allure of Lebanese Baba Ghanoush, these dishes have a special place in the hearts and kitchens of the Mediterranean people. By exploring these recipes and learning about their cultural significance, you're not just tasting the Mediterranean; you're experiencing its soul.
Table: Mediterranean Eggplant Delights
| Recipe | Country of Origin | Main Ingredients | Flavor Profile | Occasions |
| --- | --- | --- | --- | --- |
| Greek Moussaka | Greece | Eggplants, Lamb/Beef, Potatoes | Hearty & Aromatic | Celebrations & Family |
| Lebanese Baba Ghanoush | Lebanon | Eggplants, Tahini, Garlic | Smoky & Creamy | Snacks & Gatherings |
| Sicilian Caponata | Italy (Sicily) | Eggplants, Tomatoes, Olives, Capers | Sweet & Sour | Festive Appetizers |
| Turkish Imam Bayildi | Turkey | Eggplants, Tomatoes, Onions | Rich & Savory | Family Dinners |
| Spanish Escalivada | Spain (Catalonia) | Eggplants, Bell Peppers, Onions | Smoky & Grilled | Summer Celebrations |
| Tunisian Shakshuka | Tunisia | Eggplants, Tomatoes, Peppers | Spicy & Hearty | Breakfast or Brunch |
Now, you've explored the culinary wonders of Mediterranean cuisine, where eggplants take you on a delightful journey through flavor and culture. So, set your table, savor these dishes, and experience the true essence of the Mediterranean.
Unraveling the Skin-Vitamin D Connection: Exploring How Skin Conditions May Signal Deficiency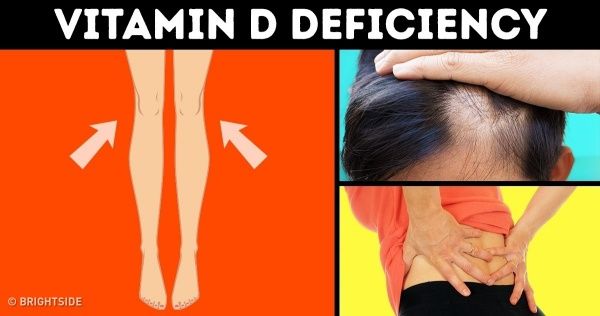 Introduction
The skin, our body's largest organ, often holds clues to our overall health. Dr. Valter Longo, a leading authority in nutrition and longevity research, sheds light on the potential interplay between skin conditions and Vitamin D deficiency. This article delves into the intriguing connection, exploring how skin ailments might signal underlying deficiencies, emphasizing the importance of addressing Vitamin D levels for overall health.
The Skin as a Mirror
Skin conditions can sometimes serve as indicators of underlying health issues, including Vitamin D deficiency. Dr. Longo's research reveals how certain skin conditions such as psoriasis, eczema, and chronic dryness might be linked to insufficient Vitamin D levels.
Psoriasis and Vitamin D
Psoriasis, a chronic autoimmune condition, has been associated with low Vitamin D levels. Dr. Longo discusses the potential impact of Vitamin D on mitigating inflammation and symptoms in individuals with psoriasis.
Eczema and Its Relationship with Vitamin D Deficiency
Eczema, characterized by dry, itchy skin, might also be linked to inadequate Vitamin D. Dr. Longo explores the potential role of Vitamin D in supporting skin barrier function and managing eczema symptoms.
Chronic Dryness and Vitamin D
Chronic dry skin, often a symptom of various underlying issues, could be related to Vitamin D deficiency. Dr. Longo delves into how Vitamin D might contribute to skin hydration and overall skin health.
Vitamin D Supplementation and Skin Health
Dr. Longo emphasizes the role of Vitamin D supplementation in managing certain skin conditions. Understanding the potential benefits of optimizing Vitamin D levels could offer relief and support skin health.
Dr. Valter Longo's Insights
Drawing from his expertise, Dr. Longo offers insights into managing skin conditions related to Vitamin D deficiency. His evidence-based recommendations encourage a holistic approach to address deficiencies for better skin health and overall well-being.
Conclusion
In conclusion, skin conditions might offer valuable insights into potential Vitamin D deficiencies, indicating an intricate relationship between skin health and nutrient levels. Dr. Valter Longo's insights highlight the importance of recognizing these connections and addressing deficiencies to support healthier skin and overall health.
By understanding the potential links between skin conditions and Vitamin D, individuals can explore strategies such as supplementation, appropriate sunlight exposure, and dietary adjustments to nurture better skin health. Let's unravel the skin-Vitamin D connection for radiant skin and improved well-being.
Vibrant Knees: Exploring the Benefits of Colorful Foods for Optimal Joint Health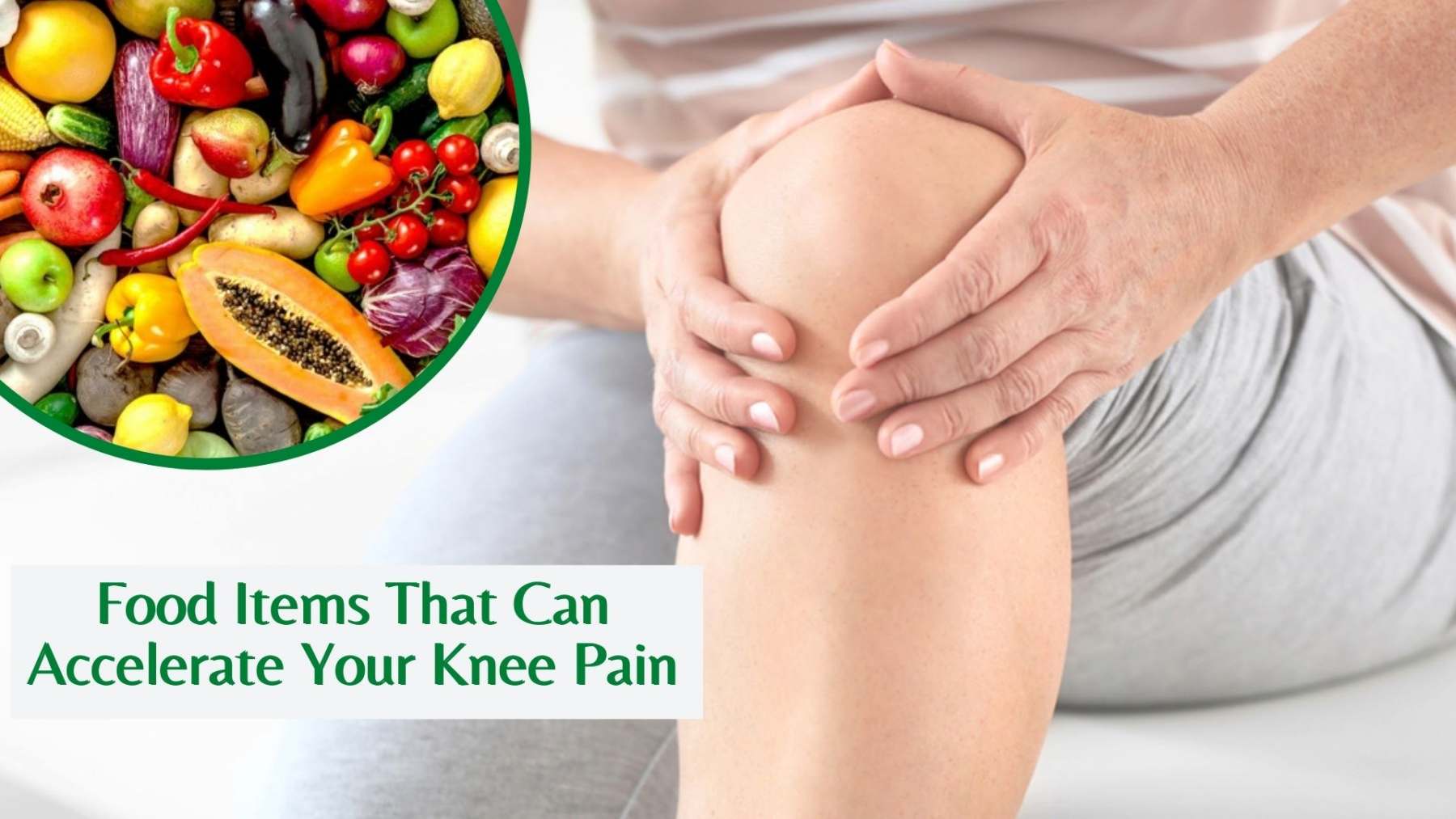 Introduction
In the pursuit of a vibrant and active lifestyle, knee health stands as a fundamental pillar. Dr. Mark Hyman, an authority in functional medicine and nutrition, advocates for a diet rich in colorful foods, attributing their diverse nutrients to optimal knee health. This article delves into the kaleidoscope of benefits offered by incorporating a variety of colorful foods, revealing their transformative impact on knee strength and resilience.
Colorful Foods and Knee Health
The spectrum of colorful foods, ranging from deep greens to vibrant reds and yellows, signifies an array of essential nutrients vital for knee health. Dr. Hyman's research highlights how these diverse nutrients work synergistically to support not just knee function but overall joint health.
Nutrient-Rich Palette: Exploring the Rainbow for Knee Resilience
Exploring the distinct benefits of various colorful foods unveils their unique contributions to knee resilience. From leafy greens packed with Vitamin K to antioxidant-rich berries and beta-carotene-loaded orange vegetables, each hue signifies a wealth of nutrients crucial for maintaining robust knees.
The Rainbow Diet: A Holistic Approach to Knee-Friendly Nutrition
Adopting a rainbow diet, characterized by a diverse array of colorful foods, presents an opportunity to fortify knee health holistically. Dr. Hyman advocates for a balanced consumption of these nutrient-rich foods, emphasizing their collective impact in mitigating inflammation and nurturing knee strength.
Practical Strategies: Embracing Colorful Foods for Knee Nourishment
Transitioning to a diet abundant in colorful foods requires practical strategies. This section offers readers actionable tips, recipes, and meal ideas to effortlessly integrate a spectrum of nutrients into their daily meals, fostering a knee-friendly diet.
Physical Activity and Rainbow Nutrition: Elevating Knee Resilience
Supplementing a rainbow diet with suitable physical activity amplifies its positive impact on knee health. Dr. Hyman's insights underscore the synergy between exercise and colorful foods, highlighting how this combination fosters resilient knees and sustains an active lifestyle.
Dr. Mark Hyman's Recommendations: Expert Insights
Drawing from his expertise, Dr. Hyman provides tailored recommendations, elucidating the significance of a rainbow diet in bolstering knee health. His evidence-based insights guide readers toward a more informed approach, empowering them to embrace colorful foods for vibrant knees.
Key Points on Colorful Foods and Knee Health
| Colorful Foods | Benefits |
| --- | --- |
| Leafy Greens | Vitamin K for Bone Health, Supporting Knee Structure |
| Berries | Antioxidants, Reducing Joint Inflammation |
| Orange Vegetables | Beta-Carotene, Promoting Knee Resilience |
| Cruciferous Veggies | Sulforaphane for Joint Protection |
| Colorful Fruits | Diverse Nutrients, Nurturing Overall Joint Health |
Comparative Table: Colorful Foods for Knee Health
| Colorful Foods | Benefits |
| --- | --- |
| Leafy Greens | Vitamin K for Bone Health, Supporting Knee Structure |
| Berries | Antioxidants, Reducing Joint Inflammation |
| Orange Vegetables | Beta-Carotene, Promoting Knee Resilience |
| Cruciferous Veggies | Sulforaphane for Joint Protection |
| Colorful Fruits | Diverse Nutrients, Nurturing Overall Joint Health |
Conclusion
As we conclude this enlightening journey into the vibrant world of colorful foods and their impact on knee health, it becomes apparent that embracing a diverse range of nutrients plays a pivotal role in nurturing robust knees. Dr. Mark Hyman's insights emphasize the importance of a rainbow diet, advocating for its diverse nutrients' collective contribution to knee strength and functionality.
By incorporating a spectrum of colorful foods into our diets, we embark on a proactive path toward fortifying knee resilience, reducing inflammation, and supporting overall joint health. Let's savor the hues of nutrition to cultivate enduring strength in our knees, facilitating an active and fulfilling lifestyle.
Joint Health Reinforcement: Collagen-Rich Foods for Stronger, More Flexible Joints"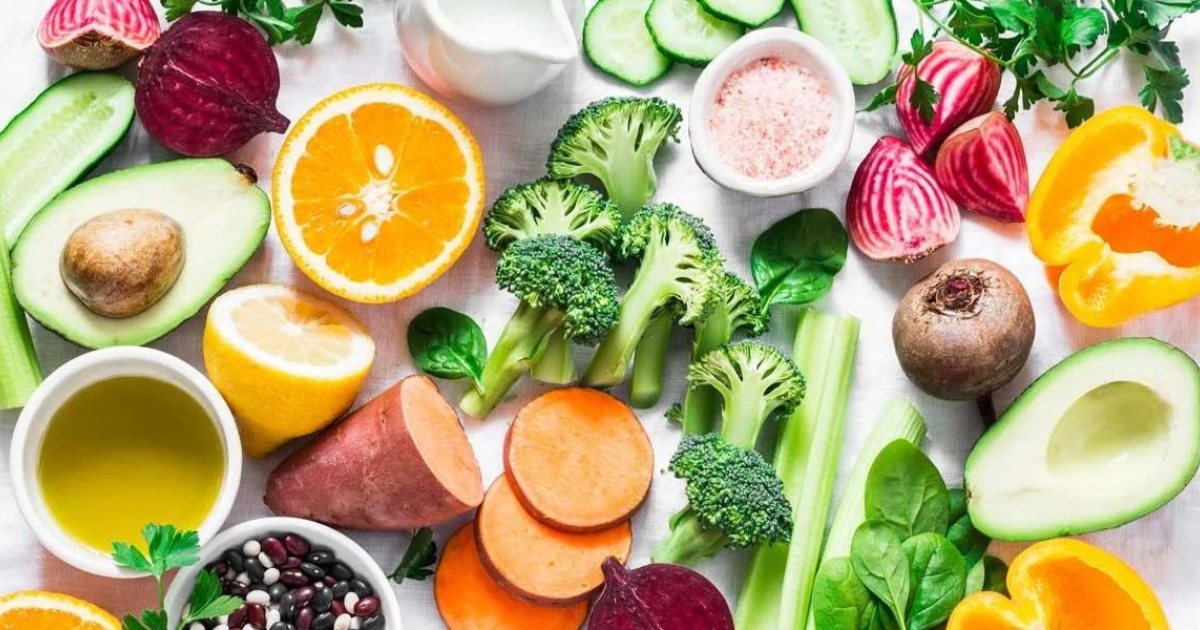 Collagen, a crucial protein abundant in our bodies, forms the building blocks for joint health. It plays a pivotal role in maintaining joint integrity, supporting cartilage strength, and promoting flexibility. Understanding the significance of collagen and exploring foods that aid collagen production, such as bone broth, chicken, fish, and select fruits and vegetables rich in supporting nutrients, unveils their potential in enhancing joint health and resilience.
Importance of Collagen for Joint Integrity
Collagen serves as a fundamental component of cartilage, the cushioning tissue between joints. It provides structural support and elasticity to joints, contributing to their strength and flexibility. As we age, collagen production declines, impacting joint health and potentially leading to joint discomfort and reduced mobility.
Foods that Promote Collagen Production
a. Bone Broth: A Source of Collagen
Bone broth, made by simmering animal bones and connective tissues, is rich in collagen. Consuming bone broth provides essential amino acids and minerals that support collagen production, potentially enhancing joint health and reducing joint pain.
b. Poultry and Fish: Protein Sources for Collagen Synthesis
Poultry like chicken and fish such as salmon and tuna are excellent sources of protein. Protein intake is crucial for the synthesis of collagen and other structural components of joint tissues, contributing to joint strength and flexibility.
c. Fruits and Vegetables: Supporting Collagen Synthesis
Certain fruits and vegetables, such as citrus fruits (oranges, lemons), berries, tomatoes, and leafy greens (kale, spinach), are rich in vitamin C. Vitamin C plays a vital role in collagen synthesis, aiding the body's ability to produce and maintain healthy collagen levels essential for joint health.
Embracing a Collagen-Boosting Diet for Joint Support
Incorporating Bone Broth: Use bone broth as a base for soups, stews, or simply as a warm beverage to increase collagen intake.
Including Poultry and Fish: Incorporate poultry and fish into meals regularly to ensure a steady protein intake that supports collagen synthesis.
Eating Vitamin C-Rich Foods: Integrate citrus fruits, berries, and leafy greens into your diet to provide essential nutrients for collagen production.
Conclusion
Collagen plays a crucial role in maintaining joint integrity and flexibility. Foods such as bone broth, poultry, fish, and specific fruits and vegetables rich in nutrients supporting collagen synthesis contribute significantly to joint health. Embracing a diet rich in these collagen-boosting foods provides the body with the necessary building blocks to support collagen production, promoting stronger, more resilient joints and potentially reducing joint discomfort. Incorporating these foods into one's dietary habits stands as a proactive approach towards nurturing and supporting joint health for improved mobility and overall well-being.