Mastering Cutting Board Care Tips from the Pros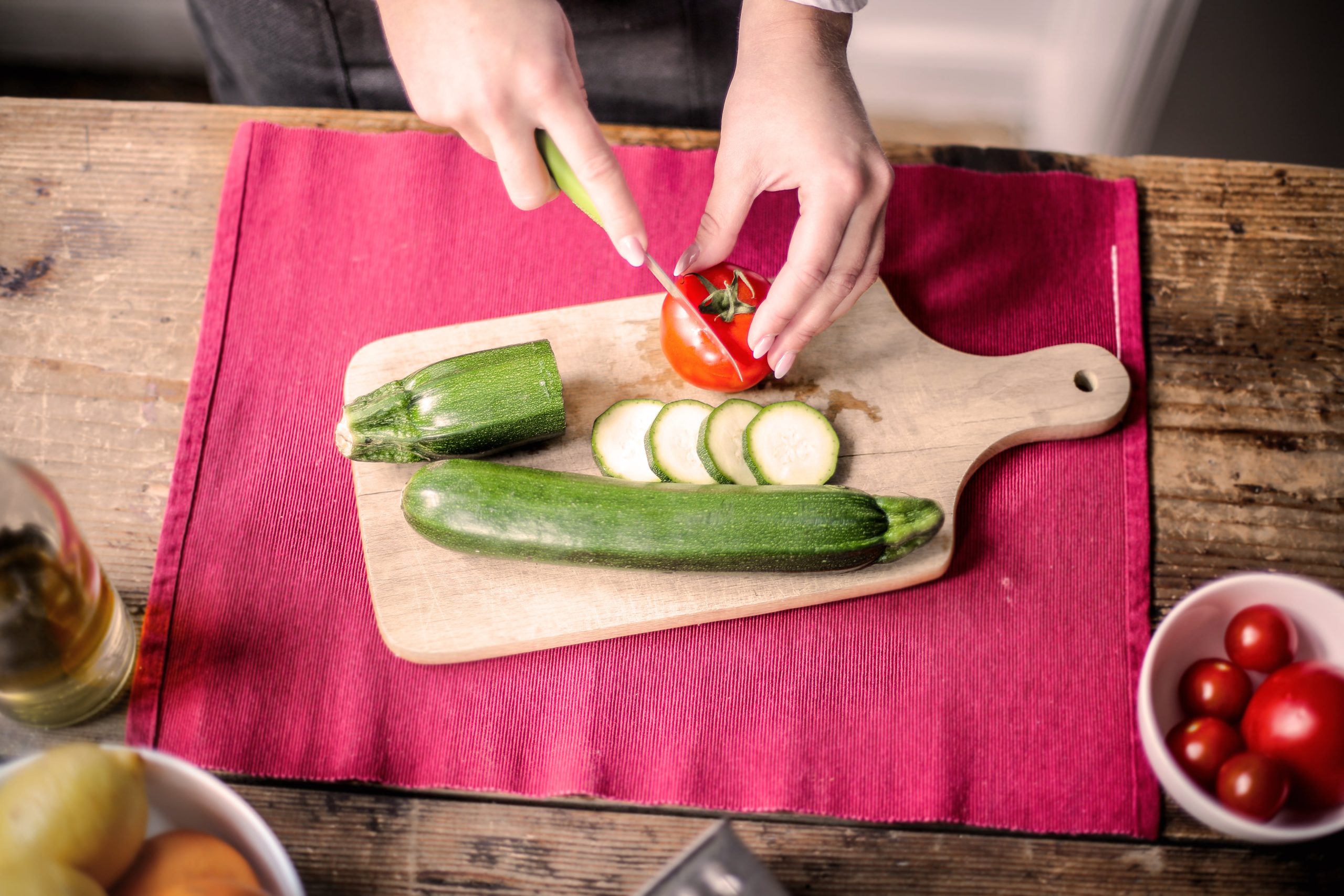 Mastering Cutting Board Care
Every dish is a masterpiece waiting to be born, the humble cutting board serves as your trusted canvas. It's the foundation upon which your culinary creations take shape, and like any artist, you must care for your tools. In this article, we invite you to embark on a journey to master the art of cutting board care with expert insights from the renowned food safety expert, Dr. Ben Chapman. If you're a culinary enthusiast seeking to elevate your kitchen game, you've come to the right place. Before we delve into the intricate world of cutting board care, allow us to introduce our guide, Dr. Ben Chapman. With over two decades of experience in the culinary industry, Dr. Chapman has become a recognized authority in food safety, foodborne illness prevention, and kitchen hygiene. His expertise is sought after by professionals and enthusiasts alike. In this article, we'll explore the often-overlooked aspects of cutting board maintenance, providing you with advanced techniques and tips to enhance your culinary experience.
Wood vs. Plastic
When it comes to choosing a cutting board, one of the first decisions you'll face is whether to opt for wood or plastic. Dr. Chapman emphasizes the importance of understanding the differences between these materials and selecting the one that suits your needs. Wood cutting boards offer a classic, natural aesthetic that enhances your kitchen's visual appeal. But their benefits extend beyond aesthetics:
Pros:
Durability: Wood cutting boards can withstand the test of time if properly maintained.
Knife-Friendly: They are gentle on knife blades, reducing wear and tear.
Maintenance: With regular care, wood cutting boards can maintain their beauty and functionality.
Aesthetics: They add warmth and character to your kitchen.
Cons:
Susceptibility to Moisture: Wood can warp or crack if exposed to excessive moisture.
Requires Regular Oil Treatment: To maintain its integrity, wood cutting boards need occasional oiling.
Plastic Cutting Boards
Plastic cutting boards are versatile and come in various shapes, sizes, and colors. They have their own set of advantages and disadvantages:
Pros:
Durability: Plastic cutting boards are highly durable and resistant to moisture.
Lightweight: They are easy to handle and clean.
Dishwasher Safe: Many plastic cutting boards are dishwasher friendly.
Affordable: Plastic cutting boards are often more budget friendly.
Cons:
Knife Unfriendly: They can be harsh on knife blades, leading to faster dulling.
Replacement: Over time, plastic cutting boards may show wear and tear, requiring replacement.
Dr. Chapman suggests that for raw meat and seafood preparation, plastic cutting boards may be a more practical choice due to their ease of cleaning. For other culinary tasks, like chopping vegetables and fruits, a wood cutting board provides an elegant and functional surface.
Advanced Cleaning Techniques
Once you've made your choice between wood and plastic, it's essential to master the art of cleaning and maintaining your cutting board. Dr. Chapman provides valuable insights to ensure that your cutting board remains pristine and germ-free.
Cleaning Steps:
Immediate Cleaning: After each use, wash the cutting board with hot, soapy water. This helps remove food particles and bacteria.
Disinfection: To disinfect, use a diluted bleach solution (one tablespoon of bleach per gallon of water). Apply it to the cutting board's surface and let it sit for a few minutes before rinsing.
Natural Sanitizers: Alternatively, you can use natural sanitizers like lemon and salt solutions, which are both effective and eco-friendly.
Natural Sanitizers
Lemons and salt, two common kitchen ingredients, can be harnessed for their natural sanitizing properties.
Lemon Solution:
Lemons are known for their antibacterial and antiseptic qualities.
Squeeze fresh lemon juice onto the cutting board.
Sprinkle salt (a natural abrasive) over the lemon juice.
Use a cloth or sponge to scrub the mixture across the surface.
Rinse thoroughly with water.
Salt Solution:
Salt is an effective abrasive cleaner.
Sprinkle a generous amount of salt over the cutting board.
Use a cloth or sponge dampened with water to scrub the salt into the surface.
Rinse the cutting board thoroughly.
KeyPoint:
| Property | Lemon Solution | Salt Solution |
| --- | --- | --- |
| Effectiveness | + | + |
| Eco-Friendly | + | + |
| Odor Removal | + | – |
Baking Soda
your cutting board has absorbed strong odors from onions, garlic, or other pungent foods, Dr. Chapman recommends using baking soda as a deodorizer. Baking soda is known for its odor-absorbing properties.
To deodorize your cutting board:
Create a paste by mixing baking soda with water.
Apply the paste to the cutting board's surface.
Let it sit for at least 15 minutes.
Scrub the paste into the board using a cloth or sponge.
Rinse thoroughly with water.
Oil for Life
One of the age-old traditions in cutting board care is seasoning it with oil. This process involves treating the board with a food-safe oil to maintain its luster and prevent drying or cracking.
Use food-grade mineral oil or a mixture of mineral oil and beeswax.
Apply the oil evenly over the cutting board's surface.
Allow it to soak in for several hours or overnight.
Wipe off any excess oil.
Repeat the process as needed, typically every few months or when the board appears dry.
The Perfect Cutting Board
Daily Cleaning: Wash your cutting board with hot, soapy water after each use.
Sanitizing: Regularly disinfect your cutting board with either a diluted bleach solution or natural sanitizers like lemon and salt.
Deodorizing: Use baking soda to eliminate any lingering odors.
Seasoning: Apply mineral oil or a mineral oil/beeswax mixture to your wood cutting board every few months or as needed.
Inspect for Wear: Check your cutting board for signs of wear and replace it if it shows deep cuts, cracks, or excessive staining.
Conclusion:
In the world of culinary artistry, every dish begins with a well-maintained cutting board. It's the stage where ingredients are transformed, and flavors are created. With the guidance of Dr. Ben Chapman, a distinguished food safety expert, you've now acquired the knowledge and techniques to elevate your culinary journey through masterful cutting board care. Whether you opt for the timeless beauty of a wood cutting board or the versatility of a plastic one, the decision should align with your culinary needs and preferences. Understanding the strengths and weaknesses of each material is the first step in ensuring the longevity of your cutting board. Advanced cleaning techniques, as explained by Dr. Chapman, have revealed the importance of immediate cleaning, disinfection, and natural sanitizers like lemon and salt solutions. These methods not only maintain hygiene but also ensure your cutting board remains a safe canvas for your culinary creations. For those stubborn odors that sometimes cling to your cutting board, the magic of baking soda comes to the rescue.  Incorporating these practices into your routine, as outlined in the Perfect Cutting Board Care Routine, will make sure your cutting board serves as a faithful companion in your culinary adventures. It's not merely a piece of kitchen equipment; it's a partner in your gastronomic journey.
Craft 35 Quick and Easy Chinese Dinners at Home
Elevate Your Salads: Crafting the Perfect Leafy
Mastering the Art of Crafting the Perfect Clean Green Vinaigrette