Savers Deserve Better: The Importance of Compelling Banks to Raise Interest Rates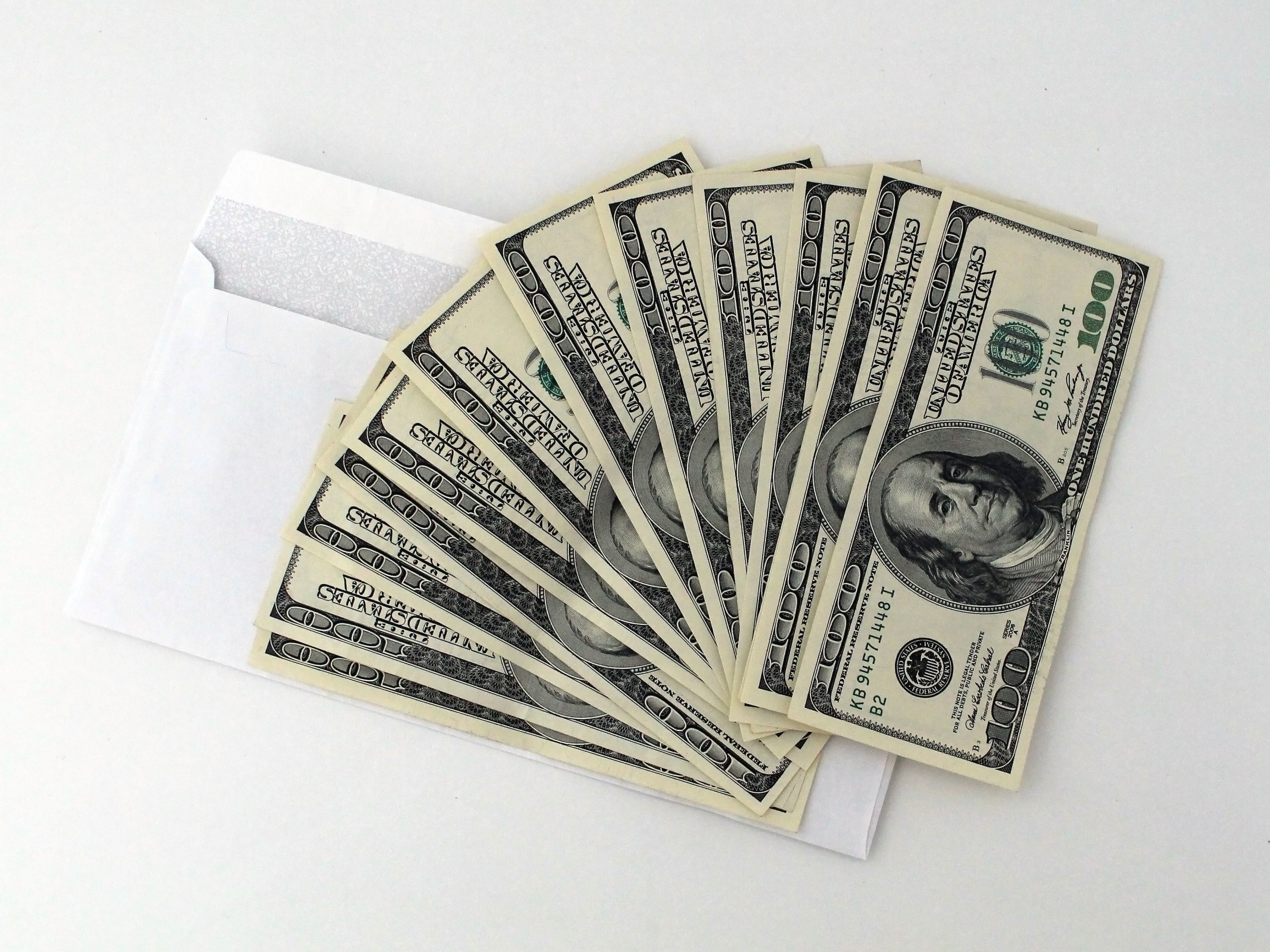 Attention all savers! Are you tired of earning next to nothing on your hard-earned money while banks continue to profit off of it? It's time for a change. In this blog post, we will explore the importance of compelling banks to raise interest rates and why savers deserve better. Let's dive in and discover how we can demand more from our financial institutions.
The current state of savings accounts and why savers deserve better
The average savings account interest rate is a measly 0.09% APY, which is abysmal when compared to the current inflation rate of 1.7%. This leaves savers with very little chance of growing their money and keeping up with the rising cost of living. In fact, most savers are actually losing money in real terms when they factor in inflation.
The problem is that banks have no incentive to raise interest rates on savings accounts since there is very little competition in the market. The big banks know that savers have nowhere else to go if they want to keep their money safe, so they can keep offering low rates without fear of losing customers.
This needs to change. Savers deserve better than to be treated like second-class citizens by the banks. They need compelling reasons to believe that their money will grow if they leave it in a savings account, and that starts with higher interest rates.
The history of interest rates and how they've been manipulated
Interest rates have a long and complicated history, full of ups and downs, peaks and valleys. They've been manipulated by governments, central banks, and commercial banks alike. All of this maneuvering has made it hard for savers to get ahead.
The first recorded interest rate dates back to Mesopotamia in the 3rd millennium BC. The ancient Sumerians are thought to have used an early form of interest rates to encourage agricultural production. Fast forward a few thousand years, and we see the rise of interest rates in medieval Europe. Here, they were used as a way to finance wars and other expensive ventures.
Interest rates remained relatively stable in the United States until the Great Depression. During this time, the Federal Reserve lowered rates to try and stimulate the economy. This caused a wave of bank failures and further economic decline. In response, Congress passed the Banking Act of 1933, which established the Federal Deposit Insurance Corporation (FDIC) and put strict regulations on banks in an effort to stabilize them.
After WWII, rates began rising as inflation increased. This led to more regulation from the federal government in an attempt to control inflationary pressures. In 1971, President Nixon took the US off the gold standard, which caused inflation to skyrocket. In order to tame inflation, the Fed raised rates dramatically – all the way up to 20%! – which caused a recession in 1974-1975.
In order to combat high unemployment during this recessionary period, the
How low interest rates hurt savers and the economy
When the Federal Reserve lowers interest rates, it's main goal is to encourage borrowing and spending. This in turn can help boost the economy. However, there is another side to this coin. When rates are lowered, savers earn less on their deposits which can have a negative impact on their bottom line and discourage saving altogether.
This can have ripple effects throughout the economy as people pull back on their spending in order to make up for the loss of income from savings. Lower interest rates may also lead to inflation, as more money chases after fewer goods and services. This puts pressure on savers who see the purchasing power of their savings decline.
In order to combat these effects, banks need to be encouraged to raise interest rates on savings accounts and other products geared towards savers. This will provide them with a better return on their investment and help keep them motivated to save for the future. It will also help ensure that there is enough capital available for investment and lending, which is critical for a healthy economy.
What can be done to raise interest rates
The Federal Reserve has kept interest rates at historic lows for years now, and savers have suffered as a result. Many banks have been slow to follow suit and raise rates on savings accounts and certificates of deposit (CDs), choosing instead to keep their own rates low and pocket the difference. This has left savers struggling to earn enough interest to keep up with inflation, let alone grow their savings.
There are a few things that can be done to encourage banks to raise interest rates for savers. One is for the Fed to continue gradually raising rates itself. As the cost of borrowing goes up for banks, they will be more likely to pass those higher costs on to customers in the form of higher savings rates. Another option is for Congress to enact legislation that would require banks to raise rates on savings accounts and CDs in line with increases in the Fed's target rate. This would ensure that savers would see some benefit from rising rates, even if their bank was slow to act.
Whatever solution is chosen, it's important that something be done to help savers get better returns on their hard-earned money. With Interest rates expected to rise in the coming years, it's time for banks to start paying attention to their customers' needs and giving them the fair treatment they deserve.
Alternatives to traditional savings accounts
Savers have options beyond traditional savings accounts. They can choose from a variety of products, including certificates of deposit, money market accounts, and Treasury securities.
CDs offer savers a higher interest rate than a savings account, but there is a penalty for early withdrawal. Money market accounts also offer a higher interest rate, and while there is typically no penalty for early withdrawal, there may be restrictions on the number of withdrawals that can be made each month. Treasury securities are backed by the full faith and credit of the US government and offer a guaranteed return, but they can only be purchased through a broker.
With so many options available, savers should shop around to find the best deal. They should also consider their individual needs when choosing a savings product. For example, someone who needs quick access to their money may prefer a money market account over a CD.
Conclusion
Savers deserve better. We have seen firsthand how the current low-interest rate environment has crippled savers, and we must push for banks to raise interest rates so that people can begin to save again without having their money devalued by inflation. Banks are essential to our economy and should take responsibility for ensuring that their customers are able to reap the rewards of saving. By doing this, they will not only benefit themselves but also help support a stronger economic future for us all.
Diverging Perspectives: OECD Challenges Market Sentiment on Rate Cuts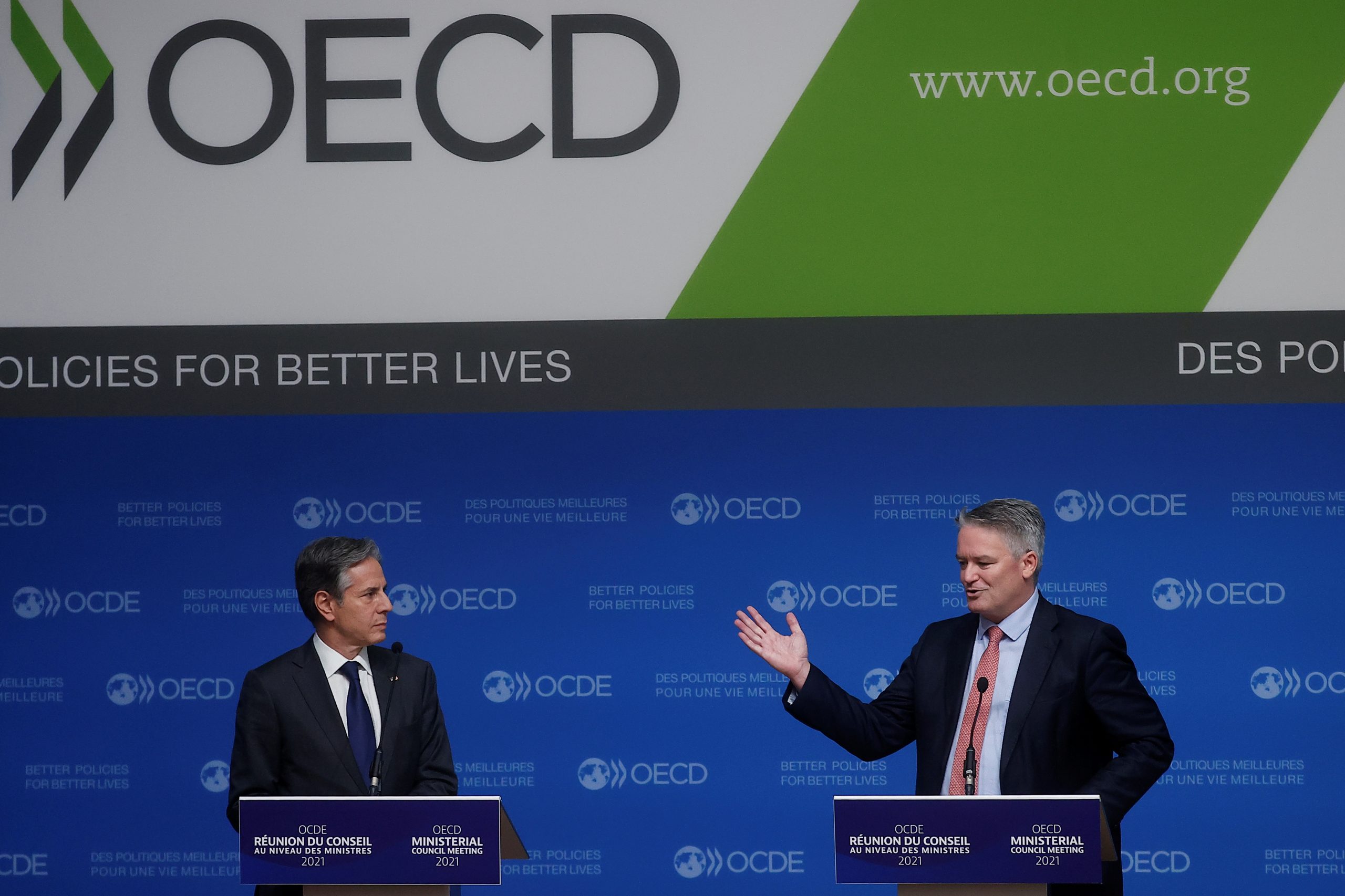 Introduction
A notable dissonance has emerged between market sentiments and the OECD's perspective on rate cuts. This article investigates the contrasting viewpoints, shedding light on the OECD's stance, the factors influencing market expectations, and the potential repercussions for global economic policies.
OECD's Contrarian Viewpoint
The Organization for Economic Co-operation and Development (OECD) challenges prevailing market expectations, asserting a stance against anticipated rate cuts. This section delves into the OECD's rationale, considering economic indicators, inflationary pressures, and global financial stability.
Factors Shaping Market Sentiment
Understanding the forces steering market sentiments toward expected rate cuts is essential. This part of the article explores factors such as inflationary concerns, central bank communications, and global economic uncertainties that contribute to the market's anticipation of rate adjustments.
The Role of Central Banks
Central banks play a pivotal role in shaping market expectations. This section analyzes the influence of central bank statements, policies, and communication strategies in driving or countering market sentiments on rate cuts.
Implications for Investors and Traders
The divergence in perspectives between the OECD and market expectations carries implications for investors and traders. This part of the article explores potential market reactions, investment strategies, and the risks associated with misaligned expectations.
Global Economic Policy Ramifications
The contrasting viewpoints on rate cuts have broader implications for global economic policies. This section examines how the discord between the OECD and market sentiments might impact policy decisions, currency valuations, and international cooperation in managing economic challenges.
OECD's Economic Assessment
Taking a closer look at the OECD's economic assessment provides insights into their outlook and expectations. This part of the article explores key indicators and analyses that inform the OECD's stance on rate cuts, offering a nuanced understanding of their perspective.
Navigating Uncertainties: Future Developments
As markets and international organizations navigate an era of economic uncertainties, this section speculates on potential future developments. Will market sentiments align with the OECD's assessments, or will evolving economic conditions lead to a convergence of perspectives?
Conclusion
The discord between market expectations and the OECD's stance on rate cuts introduces a fascinating dynamic into the global economic landscape. This article provides a comprehensive exploration of the factors driving this dissonance, the potential implications for various stakeholders, and the uncertainties that lie ahead. As economic conditions evolve, staying attuned to the evolving perspectives of both markets and international organizations becomes crucial. Stay tuned for updates as the narrative unfolds.
Economic Resilience: US Third-Quarter GDP Growth Revised Upward to 5.2%
Forecasting Financial Resilience: The Weather-Aware Bank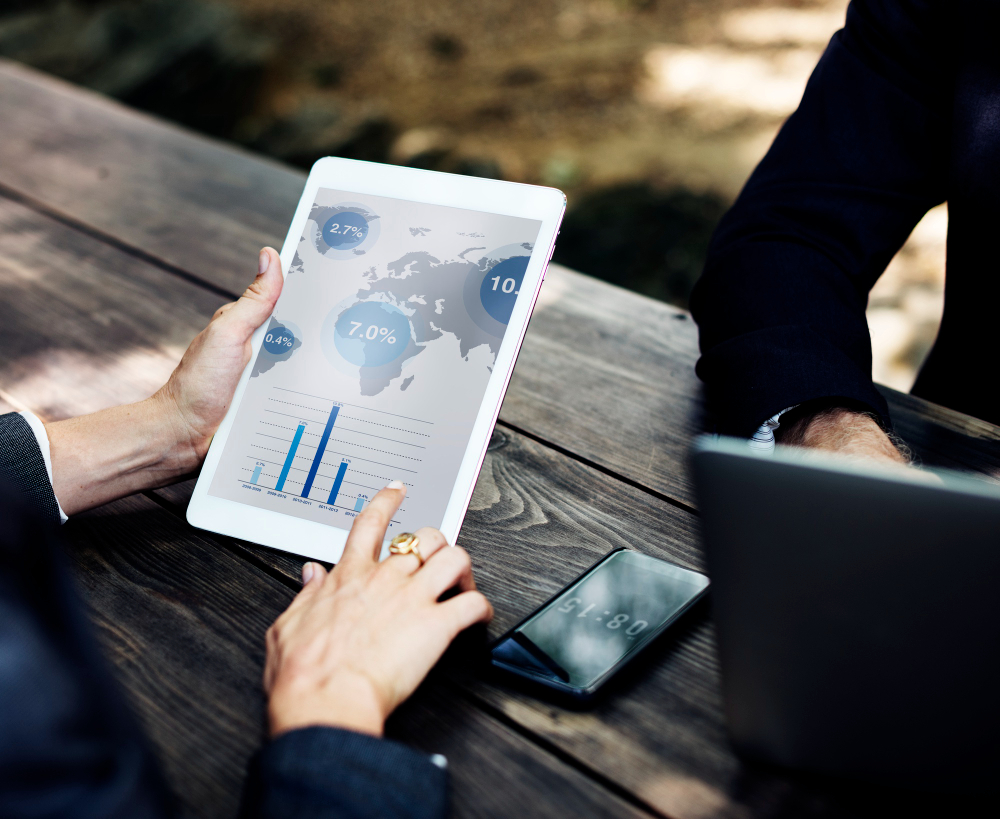 Introduction:
Weather-Smart Banking
Hello, dear readers! Weather isn't just casual chatter; it's a crucial aspect influencing financial stability. Join me on this enlightening journey as we explore how a weather-aware bank forecasts, strategizes, and safeguards its finances amidst ever-changing weather patterns.
Weather's Impact on Financial Forecasting
Weather isn't just about rain or shine; it's about financial repercussions. Delve into how weather patterns influence financial predictions and banking operations.
Adapting Operations to Weather Variability
Explore how this bank adapts its day-to-day operations—customer services, investments, and risk assessments—based on the unpredictable nature of weather.
Proactive Financial Resilience Strategies
Discover the bank's strategies to fortify against weather-induced financial risks. This includes diversification, contingency planning, and a proactive approach to risk mitigation.
Advanced Forecasting Technologies
Peek behind the scenes to witness the technological marvels used by the bank—AI, predictive analytics, and meteorological data—to forecast financial resilience amidst varying weather conditions.
Collaborative Initiatives: Banking with Meteorologists
Unveil the collaborative efforts between the bank and meteorological experts. Explore how these partnerships contribute to improved weather predictions and financial planning.
Strategies for Weather-Resilient Finances
| Strategies | Description |
| --- | --- |
| Risk Diversification | Spreading investments to minimize weather-induced losses |
| Contingency Plans | Outlining responses to mitigate disruption during weather events |
| Advanced Forecasting | Employing cutting-edge tech for precise weather predictions |
| Collaborative Partnerships | Engaging experts for enhanced weather insights |
FAQs:
Navigating Financial Weather Patterns
Q1: How does weather variability impact loan approvals?
A: Severe weather events can affect borrower creditworthiness and influence loan approval decisions.
Q2: What role does weather forecasting play in investment strategies?
A: Accurate weather forecasts assist in assessing potential risks and planning investment strategies for weather-induced events.
Conclusion:
Anchoring Stability through Weather-Resilient Financial Practices
In conclusion, this weather-aware bank's proactive approach to financial resilience underscores the importance of preparedness. Through strategic planning, technological advancements, and collaborative efforts, the bank navigates the unpredictable financial landscapes influenced by weather patterns.