Say Goodbye to Oily Skin: Top Moisturizers for Acne-Prone Skin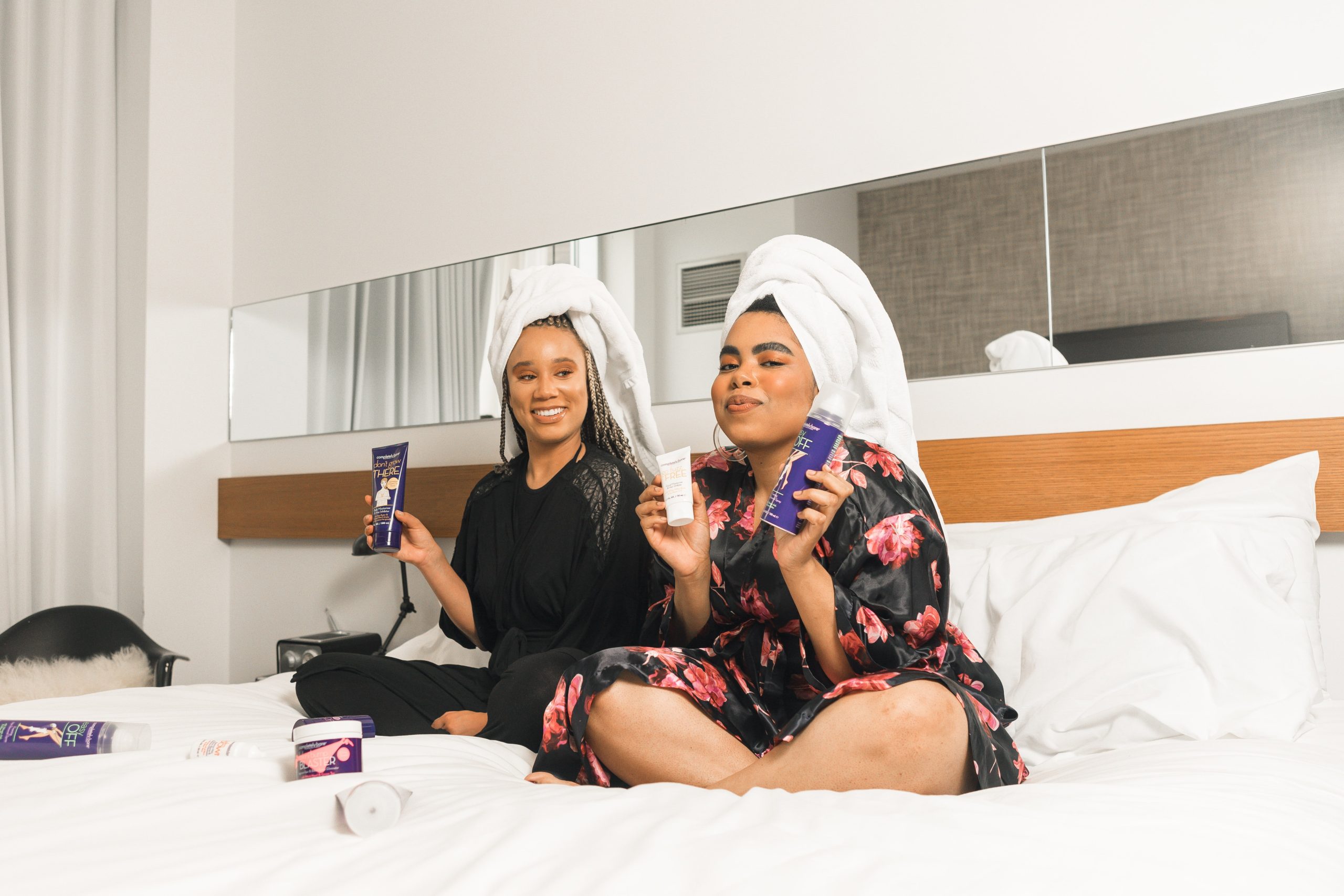 Are you tired of constantly battling oily skin and pesky acne? Look no further, because we have the solution to your skincare woes! Finding a moisturizer that works for acne-prone skin can be tough, but fear not. We have compiled a list of the top moisturizers that will leave your face feeling hydrated and refreshed without exacerbating breakouts. Say goodbye to oily skin and hello to a clear complexion with these tried-and-true products.
What Causes Oily Skin?
Oily skin can be caused by a variety of factors, including hormones, genetics, and certain medications. When your body produces too much sebum (oil), it can clog your pores and lead to breakouts. If you have oily skin, you may find that your makeup slides off your face during the day, or that your skin is shiny and feels greasy.
There are a few things you can do to help control oily skin:
-Wash your face twice a day with a gentle cleanser designed for oily skin.
-Exfoliate regularly to remove dead skin cells that can clog pores.
-Use an oil-free moisturizer to keep your skin hydrated without adding more oil.
-Apply a mattifying primer before applying makeup to help control shine.
The Best Moisturizers for Oily Skin
If you have oily skin, finding a moisturizer that won't clog your pores or make your skin more oily can be a challenge. But it's important to moisturize your skin, even if it's oily, to help keep it healthy and acne-free.
Here are some of the best moisturizers for oily skin:
Cerave PM Facial Moisturizing Lotion: This oil-free lotion is non-comedogenic, meaning it won't clog your pores. It's also fragrance-free and hypoallergenic, making it ideal for sensitive skin. Cerave PM has hyaluronic acid to help attract and retain moisture in the skin.
La Roche-Posay Effaclar Mat Moisturizer: This oil-absorbing mattifying moisturizer is non-comedogenic and oil-free. It contains microexfoliating lipo-hydroxy acid to help unclog pores and reduce shine.
Neutrogena Oil-Free Daily Facial Moisturizer: This lightweight, water-based moisturizer is non-greasy and won't clog pores. It contains glycerin and Provitamin B5 to help hydrate the skin without making it oily.
Eucerin DermoPURIFYER Active Night Care: This night cream is specifically formulated for blemish-prone skin
How to Choose the Right Moisturizer for Your Skin Type
When it comes to choosing the right moisturizer for your acne-prone skin, there are a few things you need to keep in mind. First, you want to make sure that the moisturizer is non-comedogenic, which means that it won't clog your pores. Second, you want to look for a moisturizer that contains natural ingredients that are known to help fight acne, such as tea tree oil or aloe vera. Finally, you want to choose a light-weight moisturizer that won't leave your skin feeling greasy or oily.
With these things in mind, we've put together a list of our top five favorite moisturizers for acne-prone skin:
1. The Body Shop Tea Tree Mattifying Lotion: This lotion is lightweight and non-greasy, making it perfect for those with oily or acne-prone skin. It contains tea tree oil, which is known for its anti-bacterial properties, and will leave your skin feeling matte and shine-free.
2.Mario Badescu Aloe Vera Gel: This gel is made with aloe vera and other natural ingredients that are great for calming and soothing irritated skin. It's also non-comedogenic and very lightweight, so it won't clog your pores or leave your skin feeling greasy.
3.Cetaphil Dermatologic Gel: This gel is specifically designed for
The Worst Moisturizers for Oily Skin
If you have oily skin, finding a moisturizer that keeps shine at bay and doesn't clog pores can feel like an impossible task. But we're here to tell you it is possible—and we've rounded up the best of the best when it comes to mattifying, pore-refining moisturizers for acne-prone skin.
Before we get into the nitty-gritty of the best moisturizers for oily skin, let's talk about what not to use. steer clear of any moisturizers that are heavy or oil-based, as they will only further clog your pores and lead to breakouts. Also beware of anything with artificial fragrances, as these can irritate delicate skin.
With that in mind, here are the absolute worst moisturizers for oily skin:
How to Use Moisturizer to Get Rid of Oily Skin
Moisturizer is one of the most important steps in any skincare routine, but it can be especially beneficial for those who have oily skin. Moisturizer can help to regulate sebum production, keep pores clear, and prevent acne breakouts.
When choosing a moisturizer for oily skin, it is important to select one that is non-comedogenic and oil-free. These formulas will hydrate the skin without clogging pores or causing breakouts. Be sure to apply the moisturizer to clean, dry skin.
For best results, use your moisturizer twice daily, in the morning and at night. Apply a small amount to the face and massage it in until it is fully absorbed. Avoid applying moisturizer too close to the eyes or on broken skin.
Conclusion
Finding the right moisturizer for acne-prone skin can be a challenge, but with the right information and knowledge of what ingredients to look for, you can get it done. We hope that this article has given you an insight into what to look out for when buying a moisturizer and has helped point you in the direction of some great products that are specifically made with acne-prone skin in mind. Choose one today and start saying goodbye to oily skin!
Tiny Tears: Dr. Emily Chew Unveils Causes and Symptoms of Dry Eyes in Children
Pumpkin Power: The Secret Benefits for Hair Growth Hidden in Every Seed
Neem Elixir: Chris McMillan Unravels the Trusted Secret for Lice-Free Haircare Inspired by Mother's Wisdom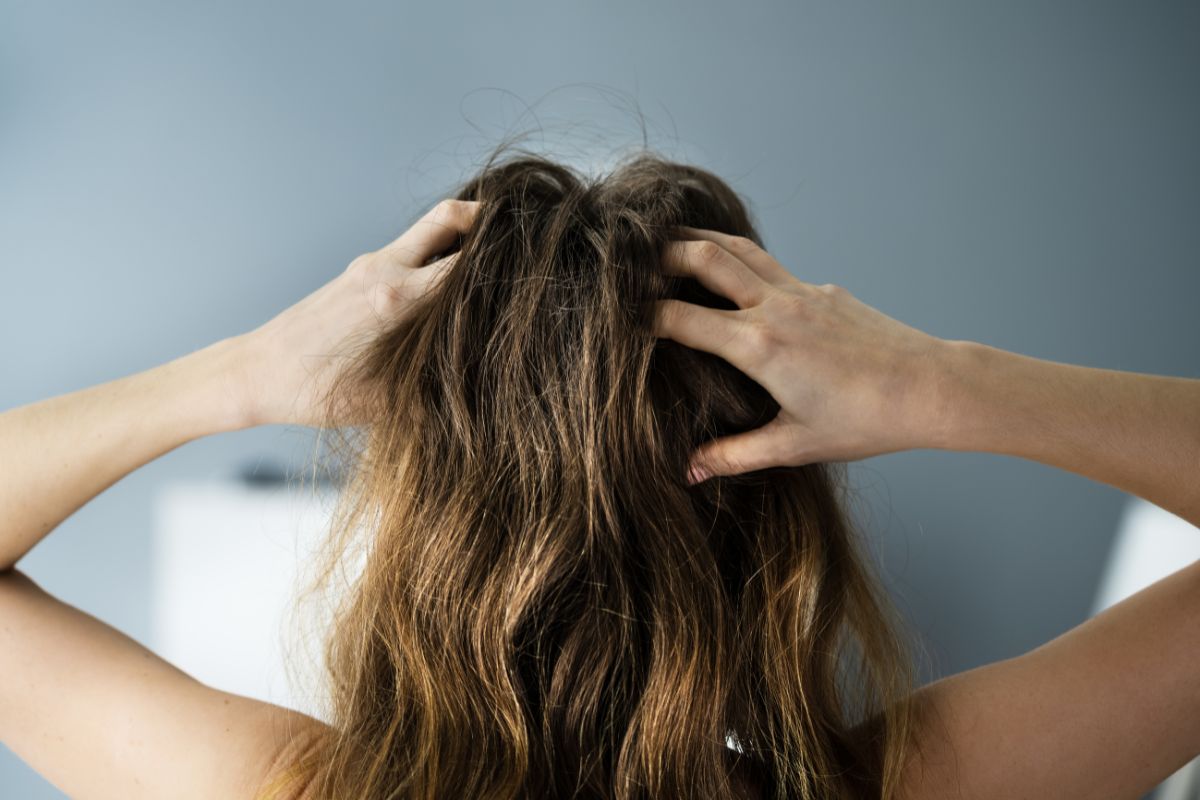 Introduction
Embark on a journey into the realms of natural haircare with Chris McMillan, a visionary hairstylist deeply rooted in sustainable beauty practices. In this exploration, we unveil the timeless wisdom of lice-free haircare inspired by generations of mothers and delve into the Neem Elixir—a natural gem that forms the backbone of this trusted secret.
Meet Chris McMillan: A Visionary in Natural Haircare
Chris McMillan stands as a prominent figure in the world of hairstyling, renowned for his visionary approach that seamlessly blends beauty with sustainability. With a rich portfolio and a commitment to natural practices, McMillan's expertise becomes a guiding light in our journey toward discovering the secrets of lice-free haircare.
The Legacy of Mother's Wisdom
At the heart of the Neem Elixir lies the legacy of mother's wisdom—an invaluable treasure trove of natural remedies and time-tested practices. Passed down through generations, these traditions form the foundation of the Neem Elixir, echoing the belief that effective haircare transcends fleeting trends.
Neem Elixir Unveiled: The Natural Guardian Against Lice
The Neem Elixir takes center stage as McMillan unravels its secrets. Rooted in the antimicrobial and insecticidal properties of neem, this elixir emerges as a natural guardian against lice—an age-old solution to a persistent problem. McMillan explores how neem, a botanical powerhouse, becomes the backbone of this trusted remedy.
Neem's Potent Benefits: More Than Lice Prevention
Beyond its prowess in lice prevention, McMillan illuminates the multifaceted benefits of neem. From nourishing the scalp to promoting hair growth and overall health, neem becomes a holistic solution for those seeking more than just a lice-free scalp. The Neem Elixir represents a commitment to comprehensive haircare.
DIY Neem Elixir: Recreating the Timeless Tradition
Chris McMillan generously shares the art of creating a DIY Neem Elixir, ensuring that the tradition is not confined to the past but seamlessly integrated into contemporary haircare routines. With accessible ingredients and simple steps, McMillan invites individuals to personalize their Neem Elixir and experience the magic of natural care.
The Neem Elixir Experience: A Journey to Lice-Free Hair
Embark on a captivating journey through testimonials and stories of individuals who have embraced the Neem Elixir experience. From preventing lice infestations to achieving healthier, shinier hair, witness the transformative effects of this natural elixir. McMillan's insights provide a glimpse into the diverse ways Neem Elixir can elevate your haircare ritual.
Neem Elixir vs. Commercial Lice Treatments: A Comparative Insight
McMillan offers a comparative analysis, juxtaposing Neem Elixir against commercial lice treatments. Explore the advantages of choosing a natural remedy over conventional products laden with chemicals. The comparison sheds light on the efficacy, safety, and sustainability of Neem Elixir, advocating for a mindful shift in haircare choices.
Neem Elixir Application Guide: Tips for Optimal Results
To ensure optimal results, McMillan shares a comprehensive guide on the application of Neem Elixir. From application techniques to frequency, these tips empower individuals to integrate Neem Elixir seamlessly into their haircare routines, maximizing its protective and nourishing properties.
Chris McMillan's Neem Elixir Essentials
A curated collection of essentials serves as a go-to resource for those embarking on the Neem Elixir journey. McMillan compiles key ingredients, application techniques, and essential tips to provide a comprehensive overview. This section acts as a guide for individuals committed to embracing the wisdom of Neem Elixir for lice-free and vibrant hair.
Embracing Natural Wisdom: A Call to Sustainable Beauty
In the concluding section, McMillan extends a call to embrace natural wisdom and sustainable beauty. The Neem Elixir, inspired by the trusted practices of mothers, represents more than a haircare solution—it symbolizes a movement towards conscious and holistic beauty. Join Chris McMillan in celebrating lice-free, vibrant hair and honoring the timeless beauty that transcends generations. Embrace the Neem Elixir and redefine your haircare routine with the magic of natural wisdom.