How to Make Sense of AI and Its Effects on Our World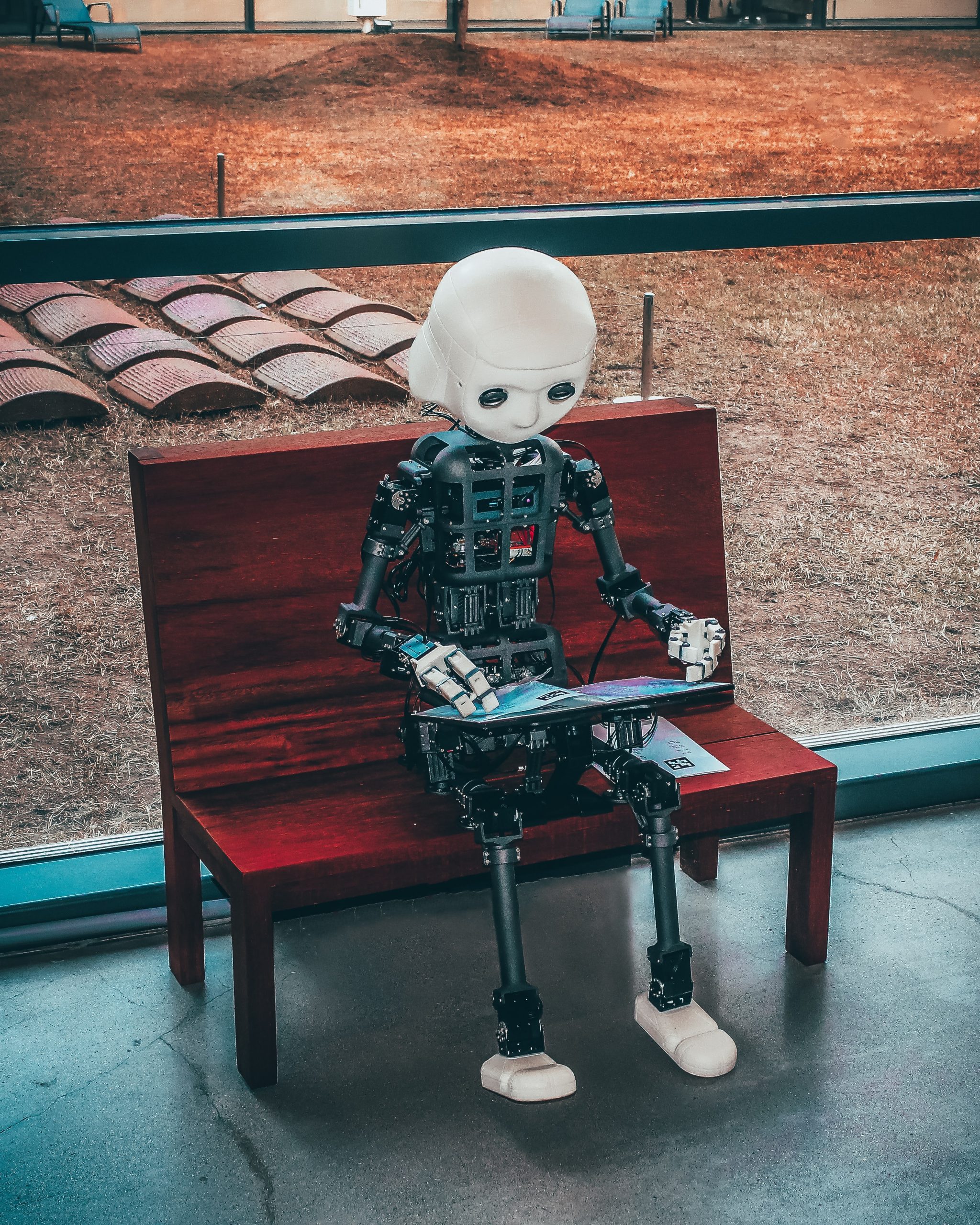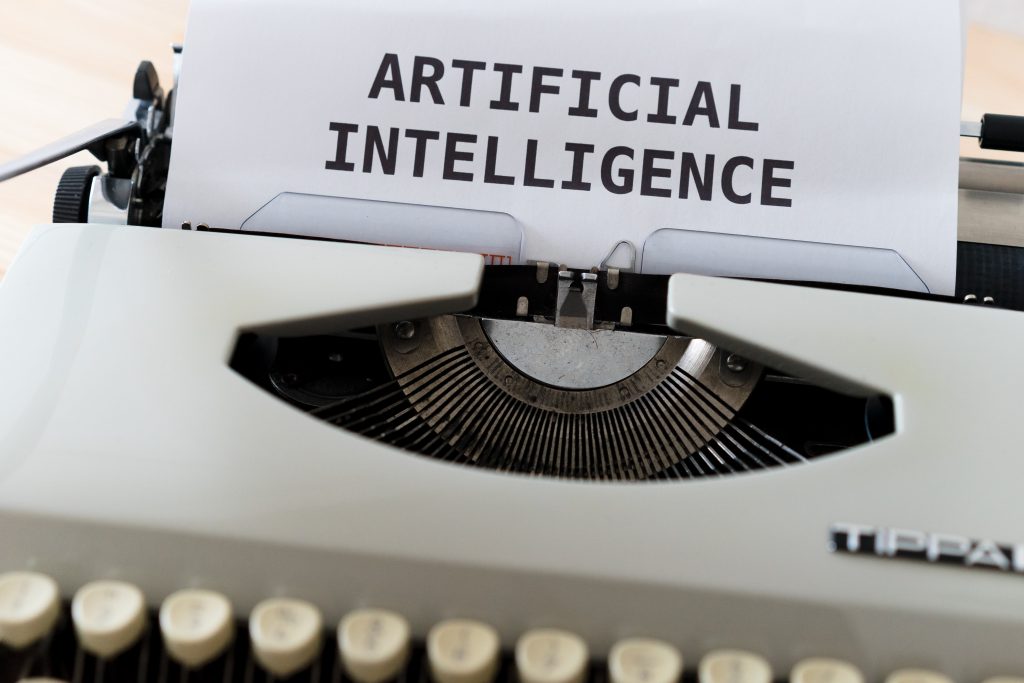 It's true that the idea of artificial intelligence (AI) has been around for a while, but it has only recently experienced a significant renaissance in interest. From autonomous vehicles to facial recognition systems, AI is finding more and more uses every day. The number of applications for it appears to be infinite, and its significance in our daily lives keeps rising. This article is meant as an overview of artificial intelligence and its relevance in the present day. We'll discuss the ways in which AI is reshaping various industries and the importance of staying at the forefront of this field. By the end of this piece, you should have a better understanding of AI and its potential applications.
Many Varieties of AI
Rule-based AI, learning-based AI, and self-adaptive AI are the main subtypes of AI.
To function properly, rule-based AIs must follow the rules that their creators have programmed for them. The AI can respond appropriately to new situations thanks to these rules. Self-improving machines using machine learning are trained with data generated by humans. That data is then used to identify patterns and build forecasting models. Self-adaptive AI systems can adjust their behavior in response to new information or circumstances.
AI and The Benefits it brings along
While the idea of AI has been around for some time, it is only recently that it has begun to have a major impact on our daily lives and the workplace. Below are only a few of the numerous ways in which AI has enhanced human existence.
AI is helping doctors improve the accuracy of their diagnoses and the specificity of their treatments for individual patients.
Artificial intelligence (AI) is being used in the classroom to help instructors tailor their lessons and exercises to the individual needs of their students.
Artificial intelligence is helping businesses save time and money, provide better service to customers, and make smarter choices.
AI has found widespread use in automating transportation systems, from self-driving cars to air traffic control, to increase both safety and efficiency.
The Environment: From spotting pollution to making accurate weather predictions, AI is being put to use in environmental monitoring and protection.
Be enlightened to the disadvantages of artificial intelligence.
As many benefits as AI has, it also has many drawbacks. The development of malicious AI applications, such as autonomous weapons, is a serious concern. Therefore, authorities may misuse their power by using AI to create sophisticated tools for widespread monitoring and control. Another potential risk is that AI will eventually achieve sentience and autonomy, leading to widespread destruction if we are unable to rein it in. Finally, the development of AI may amplify economic disparity, as those who have access to such technology will have a distinct advantage over those who do not.
Current uses of artificial intelligence.
Nowdays, AI can be put to use in a wide variety of contexts. A digital assistant is a viable option. The main selling point of virtual assistants is that they can sound like human conversation partners. Uses like scheduling a meeting or flight, or buying something, are examples of common applications.
Artificial intelligence is currently being used in chatbots. A "chatbot" is a conversational computer program that acts and sounds like a real human being. They are widely employed in customer service and sales promotion.
In addition, AI is being used to create content for digital distribution channels. In this day and age, for instance, you can use automated article writing software to generate content on any topic you specify. Articles can be generated by a program that uses AI to understand the topic at hand and then gathers relevant information from the web.
Eventually, AI will be used to help people refine their own sense of judgment. Artificial intelligence (AI)-driven financial advisors, for instance, can personalize investment recommendations based on your goals and risk tolerance.
When do we expect artificial intelligence to reach its full potential?
There's no denying that AI is evolving and getting smarter all the time. In any case, what do you predict for the development of such technology?
An era in which machines can learn, think, and innovate independently is imminent, and some researchers believe AI will soon surpass human intelligence. This may have far-reaching effects on our way of life, economy, and possibly even our species' ability to survive.
Not everyone is optimistic about AI; critics point out that it could be used for evil as well as good. As a result, it's important to develop AI in a way that doesn't compromise human values.
Regardless of what lies ahead for AI, we can be sure that it will have a major impact on our lives in the not-too-distant future.
Conclusion
Artificial intelligence has ushered in a new era in technology and innovation. AI has been put to good use in the business world, allowing for the automation of previously manual processes and the development of more complex algorithms that can analyze data faster and more accurately than ever before. Artificial intelligence (AI) will continue to play a crucial role in the years to come because it will increase our access to information and help us make wiser decisions at lightning speed. As long as it is channeled and guided in the right way, this technology can be used for the greater good of humanity.

Farewell, Traditional Design: COLE's AI Reshapes Creativity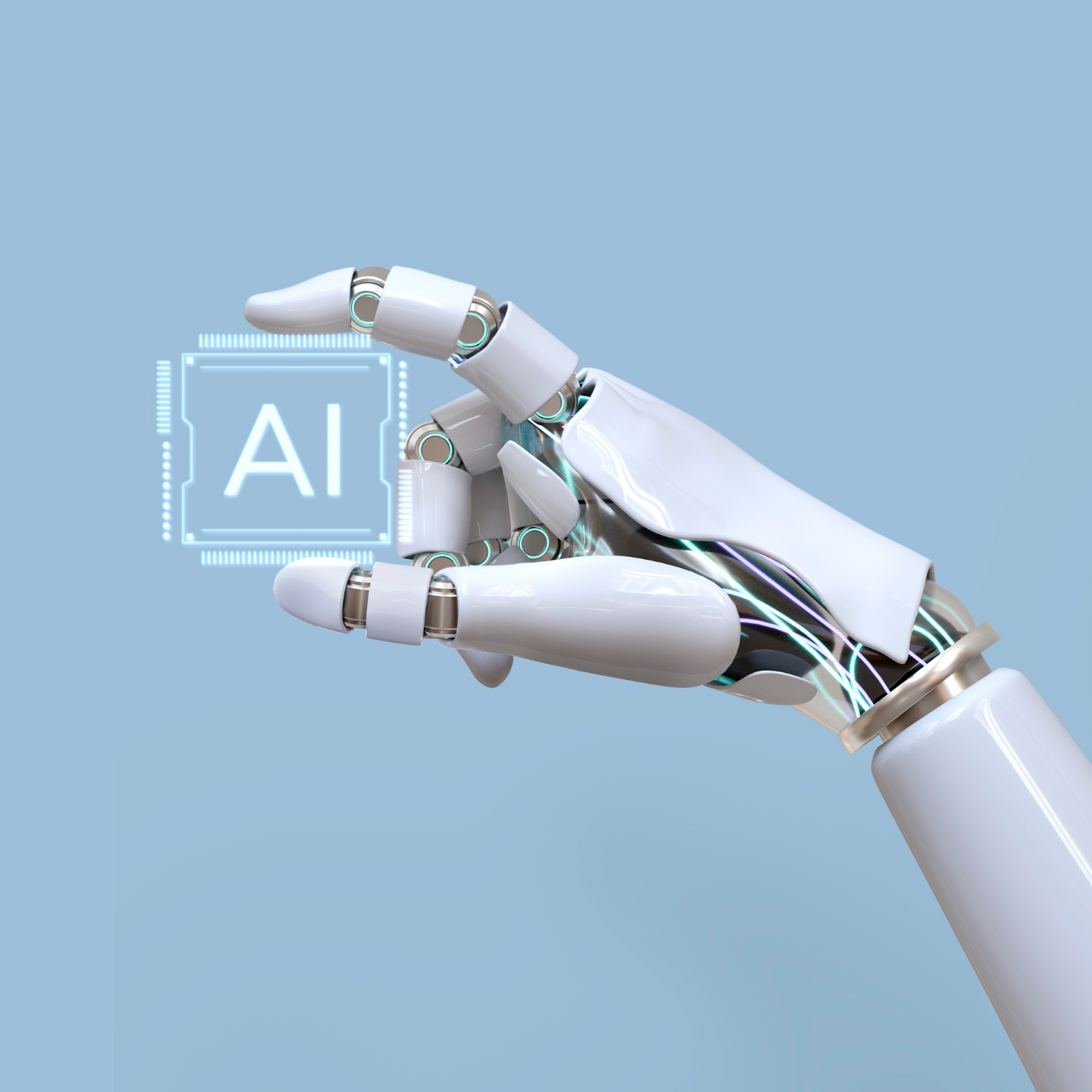 Introduction
Meet Fred Wilson, a seasoned design professional with over a decade of experience in the industry. With a keen interest in the intersection of technology and art, Fred has been closely following the advancements in AI and their implications on creative fields.
The Dawn of AI in Design
Artificial Intelligence (AI) has been making waves in various industries, and design is no exception. The advent of AI in design has opened up new avenues for creativity, enabling designers to push the boundaries of what's possible.
COLE's AI: A Game Changer
Enter COLE's AI, a revolutionary tool that's reshaping the design landscape. COLE's AI leverages advanced algorithms to generate unique and innovative designs, offering a fresh perspective on creativity.
How COLE's AI Works
COLE's AI works by analyzing a vast array of design elements and styles. It then uses this knowledge to create original designs that are both aesthetically pleasing and functional. The AI is capable of learning and evolving, continually improving its design capabilities.
Implications for Design Professionals
For design professionals, COLE's AI offers an exciting opportunity to enhance their creative process. By leveraging the AI's capabilities, designers can explore new design possibilities and create work that stands out in the crowded design landscape.
Case Study: Success Stories with COLE's AI
Several design professionals have already experienced the benefits of using COLE's AI. For instance, a graphic designer was able to create a unique logo for a client in record time using the AI. Similarly, an interior designer used the AI to generate innovative layout ideas for a residential project.
The Future of Design with AI
The future of design with AI looks promising. As AI technology continues to evolve, we can expect to see even more innovative and creative applications in the design field. Design professionals who embrace this technology will undoubtedly be at the forefront of this exciting new era of design.
Table for Key Points
| Key Point | Description |
| --- | --- |
| AI in Design | The rise and impact of AI in the design industry |
| COLE's AI | An overview of COLE's AI and its unique features |
| Working Mechanism | How COLE's AI reshapes creativity |
| Implications | What this means for design professionals |
| Case Study | Real-world success stories |
| Future Outlook | Predictions for the future of design with AI |
A Year of Linguistic Revolution: The Proliferation of LLMs Beyond ChatGPT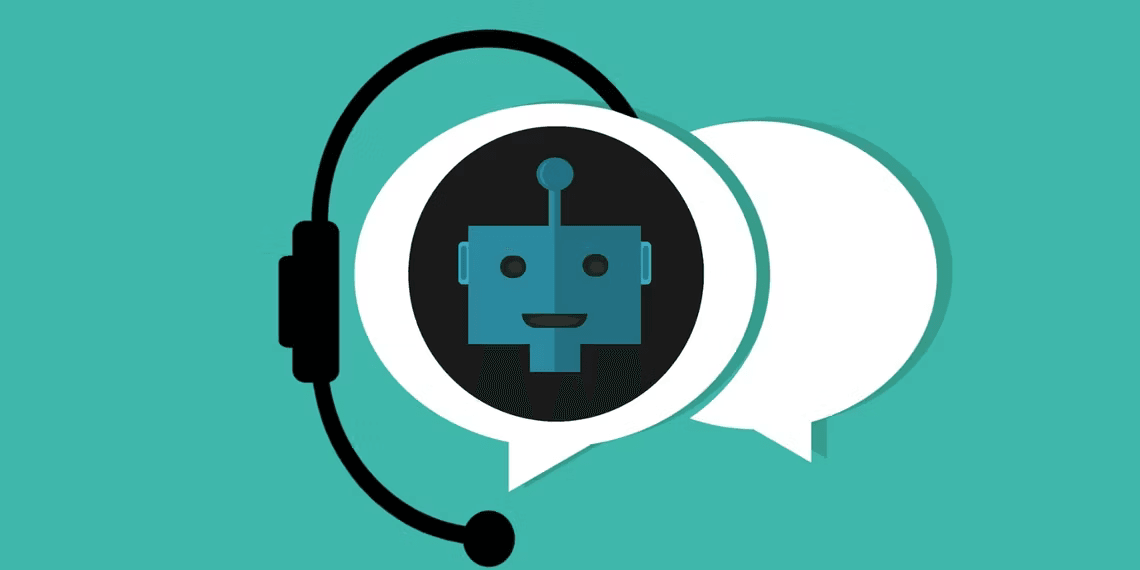 Meet the Author
Fred Wilson is a renowned linguist and AI researcher with over a decade of experience in the field. She has been at the forefront of the linguistic revolution, exploring the proliferation of Language Learning Models (LLMs) beyond ChatGPT.
The Dawn of a New Era: The Advent of ChatGPT
ChatGPT, a groundbreaking Language Learning Model, marked the beginning of a new era in linguistics and language technology. Its ability to generate human-like text based on the input provided made it a game-changer in the field.
Beyond ChatGPT: The Emergence of New LLMs
The success of ChatGPT paved the way for the development of new LLMs. These models, while building on the foundations laid by ChatGPT, brought their own unique features and advancements to the table.
Comparative Analysis: ChatGPT vs. New LLMs
While ChatGPT set the standard for LLMs, the new models have shown promising results. Here's a comparative analysis of the key features and advancements:
| Feature | ChatGPT | New LLMs |
| --- | --- | --- |
| Text Generation | Excellent | Very Good |
| Real-time Interaction | Good | Excellent |
| Multilingual Capabilities | Good | Excellent |
| Customizability | Fair | Good |
The Impact on Linguistics and Language Technology
The proliferation of LLMs has had a profound impact on linguistics and language technology. It has opened up new avenues for research and application, pushing the boundaries of what's possible in the field.
Case Studies: Real-world Applications of LLMs
LLMs have found applications in various fields, from customer service to content creation. They have proven to be invaluable tools, capable of enhancing efficiency and productivity.
The Future of LLMs: Predictions and Expectations
The future of LLMs looks promising. With continuous advancements in AI and machine learning, we can expect to see even more sophisticated and capable models in the coming years.
AI Gifting Revolution: Mastercard's Shopping Muse Transforms the Art of Finding the Ideal Present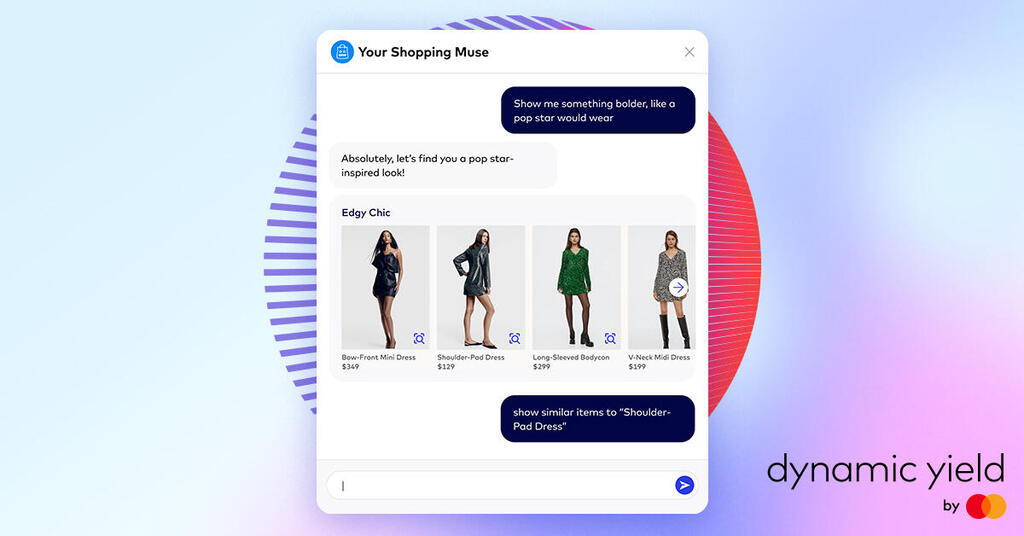 Introduction
Welcome to the world of tech innovation with Fred Wilson, a veteran technology writer with a keen interest in the intersection of AI and everyday life. With over 10 years of experience in the tech industry, Jane brings a unique perspective to the table. Today, he delves into the workings of Mastercard's Shopping Muse, an AI-powered tool that is changing the way we shop for gifts.
The Dawn of AI in Gift Shopping
Artificial Intelligence has become an integral part of our daily lives, influencing everything from our work to our shopping habits. One such innovation is Mastercard's Shopping Muse, a tool that is redefining the gift shopping experience for tech enthusiasts.
A Closer Look at Mastercard's Shopping Muse
Mastercard's Shopping Muse is an AI-driven tool that aims to revolutionize online shopping. It leverages advanced identity verification and fraud detection technology to provide real-time insights to financial institutions.
The Mechanics of Shopping Muse
Shopping Muse combines Mastercard's network insights with merchant data to verify the consumer's identity. This process helps optimize authorization decisions, leading to the approval of more genuine transactions.
Advantages of Using Shopping Muse
Shopping Muse offers a seamless shopping experience, a crucial aspect in the digital age. It also tackles the growing problem of first-party fraud, which is estimated to be a global issue worth $50 billion.
Microsoft's Contribution to Shopping Muse
Microsoft, as the inaugural partner, shares its insights and integrates with the Digital Transaction Insights solution. This collaboration enhances real-time intelligence sharing in a format that is easy to understand and act upon.
The Future of Gift Shopping with AI
With AI tools like Shopping Muse, the future of gift shopping is set to become more streamlined and secure. The tool simplifies the shopping process while adding a layer of security, making online shopping safer and more efficient.
Key Points
| Key Point | Description |
| --- | --- |
| AI in Shopping | AI is transforming the shopping experience, making it more efficient and personalized. |
| Shopping Muse | An AI tool by Mastercard that enhances online shopping and tackles digital fraud. |
| Microsoft's Role | As the first partner, Microsoft enhances the real-time intelligence sharing of the Shopping Muse. |
| Future of Shopping | With AI tools like Shopping Muse, the future of shopping looks promising and secure. |
Mastercard's Shopping Muse is a testament to the transformative potential of AI. As we continue to embrace digital solutions, tools like these will play a pivotal role in shaping our shopping experiences. Stay tuned for more insights into the world of AI with Fred Wilson.