Sweat Together, Stay Together: How Group Fitness Classes Can Strengthen Your Relationships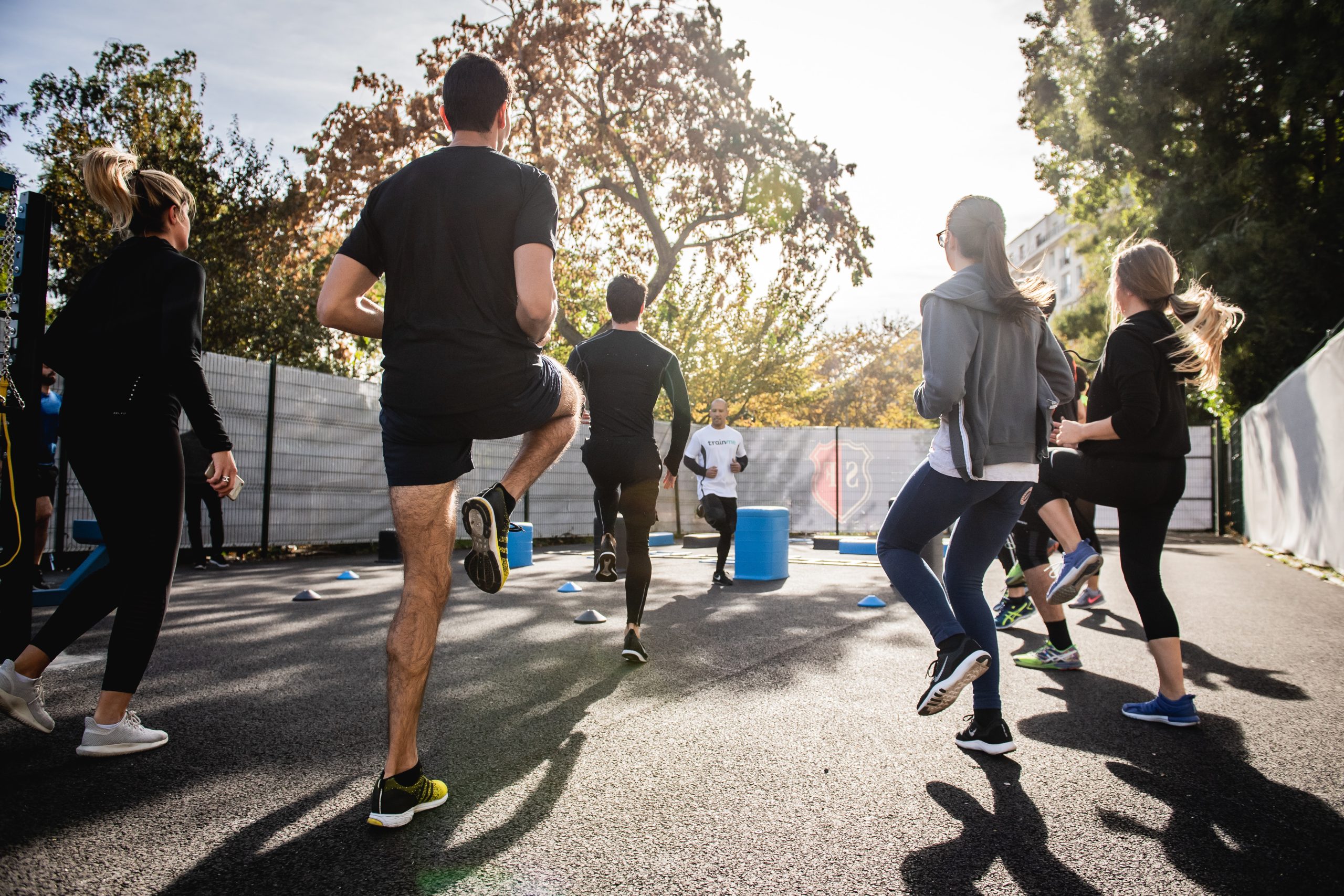 Are you looking for a fun and effective way to strengthen your relationships with friends, family, or even significant others? Look no further than group fitness classes! Not only do these classes offer a great workout, but they also provide the opportunity to bond with others over shared goals and experiences. In this blog post, we'll explore how sweating together can truly help us stay together. Get ready to feel the burn – both in your muscles and in your heart!
What is Group Fitness?
There's something about group fitness classes that makes them irresistible for couples. The camaraderie of working out together, the feeling of pushing one another to reach new goals, and the sense of accomplishment when everyone comes out strong all contribute to stronger relationships.
In fact, research has shown that group fitness classes can actually improve communication and relationship satisfaction in couples. "The benefits of physical activity extend well beyond improved physical health," says Leanne Vogelzang, a certified personal trainer and co-founder of New York-based Fit Body Bootcamp. "Physical activity can increase feelings of self-confidence and social connectivity. In essence, being active can make us feel better about ourselves and more connected to others."
So what does this mean for your relationship? Here are four ways group fitness classes can boost your connection with your partner:
1) It builds teamwork skills. When you're working together towards a common goal, you learn how to communicate effectively and work as a team. This is valuable not just in group fitness classes, but in any type of activity where teamwork is required – from sports to cooking to parenting.
2) It reinforces shared values. When you come together every week to sweat it out under the same roof, you have an opportunity to reaffirm your values and priorities as a couple. This strengthens your bond while also helping you identify areas where you may need improvement.
3) It
How Does Group Fitness Benefit Relationships?
Regular group fitness classes can help strengthen relationships in a variety of ways. By working together as a team, class participants are more likely to build strong foundations for lasting connection. Additionally, group workouts can provide an opportunity for socialization and support that can be essential for maintaining healthy relationships.
In addition to improving relationship satisfaction, group fitness classes have other benefits. For example, they may help people lose weight or stay physically active. They also provide an opportunity to learn new skills and develop healthy attitudes about physical activity.
The Different Types of Group Fitness Classes
There are a variety of different types of group fitness classes, so whatever your fitness goals may be, you're bound to find a class that fits the bill. From HIIT to yoga, these classes can help you get in shape and improve your overall health while strengthening your relationships with classmates.
If you're new to group fitness classes, here are four types of classes that will give you a taste for what's out there:
1)Circuit Training: Circuit training is a great way to get cardio and strength training all in one go. You'll work up a good sweat while toning your body and improving cardiovascular health. Popular circuit classes include spin, boxing, and kickboxing.
2)Zumba: Zumba is perfect for people who want to break a sweat but don't want to learn any dance moves. You'll move to the beat of the music in thisLatin-inspired dance class and burn calories while having fun.
3)Body Pump: Body pump is another great choice for those who want to work out but don't have time for a full workout. This class features weights, resistance bands, and treadmills that you can use to build muscle mass and burn calories.
4)Group Cycling: Group cycling is perfect for people who love biking but don't have time for an entire ride by themselves. In this class, you'll cycle together with other members of the group as part of the workout.
The Benefits of Group Fitness for Relationships
When you join a group fitness class, you're automatically creating a supportive network of like-minded people. These classes are often moderated by experienced trainers who are more than happy to offer guidance and encouragement. Plus, the collective energy of the class can help you get through some of the tougher workouts—helping you bond with your fellow exercisers in the process.
But beyond just being a great way to stay fit, group fitness classes also have strong social components. The camaraderie that develops during class can be incredibly empowering (and motivating). It can create an environment where individuals feel comfortable sharing theirChallenges, successes and struggles. This type of supportive relationship is key in strengthening any relationship, no matter how close or distant it may be.
Conclusion
Group fitness classes can be a great way to get your heart pumping, help you burn calories, and strengthen your relationships. By working together in class, you are able to create a strong bond that will last long after the workout is over. Whether you are looking to improve your overall health or just want to make friends, group fitness classes are a great way to go.
Tiny Tears: Dr. Emily Chew Unveils Causes and Symptoms of Dry Eyes in Children
Pumpkin Power: The Secret Benefits for Hair Growth Hidden in Every Seed
Neem Elixir: Chris McMillan Unravels the Trusted Secret for Lice-Free Haircare Inspired by Mother's Wisdom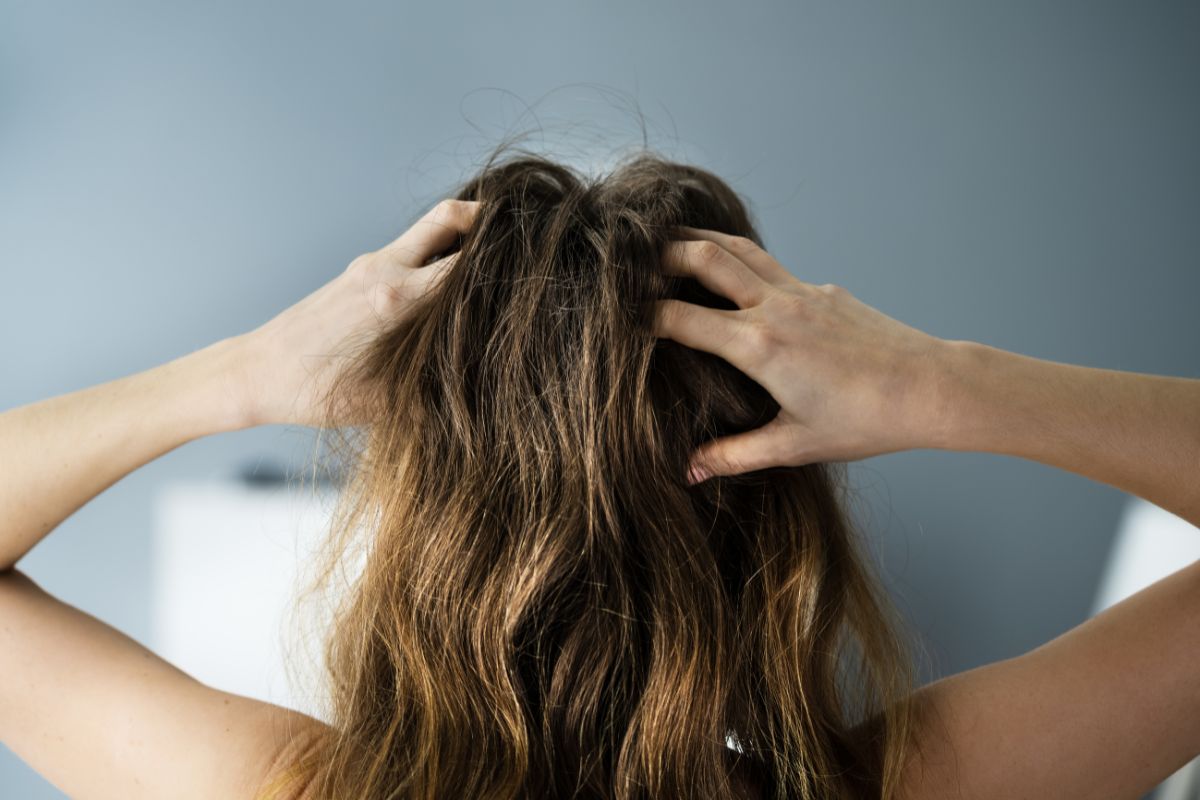 Introduction
Embark on a journey into the realms of natural haircare with Chris McMillan, a visionary hairstylist deeply rooted in sustainable beauty practices. In this exploration, we unveil the timeless wisdom of lice-free haircare inspired by generations of mothers and delve into the Neem Elixir—a natural gem that forms the backbone of this trusted secret.
Meet Chris McMillan: A Visionary in Natural Haircare
Chris McMillan stands as a prominent figure in the world of hairstyling, renowned for his visionary approach that seamlessly blends beauty with sustainability. With a rich portfolio and a commitment to natural practices, McMillan's expertise becomes a guiding light in our journey toward discovering the secrets of lice-free haircare.
The Legacy of Mother's Wisdom
At the heart of the Neem Elixir lies the legacy of mother's wisdom—an invaluable treasure trove of natural remedies and time-tested practices. Passed down through generations, these traditions form the foundation of the Neem Elixir, echoing the belief that effective haircare transcends fleeting trends.
Neem Elixir Unveiled: The Natural Guardian Against Lice
The Neem Elixir takes center stage as McMillan unravels its secrets. Rooted in the antimicrobial and insecticidal properties of neem, this elixir emerges as a natural guardian against lice—an age-old solution to a persistent problem. McMillan explores how neem, a botanical powerhouse, becomes the backbone of this trusted remedy.
Neem's Potent Benefits: More Than Lice Prevention
Beyond its prowess in lice prevention, McMillan illuminates the multifaceted benefits of neem. From nourishing the scalp to promoting hair growth and overall health, neem becomes a holistic solution for those seeking more than just a lice-free scalp. The Neem Elixir represents a commitment to comprehensive haircare.
DIY Neem Elixir: Recreating the Timeless Tradition
Chris McMillan generously shares the art of creating a DIY Neem Elixir, ensuring that the tradition is not confined to the past but seamlessly integrated into contemporary haircare routines. With accessible ingredients and simple steps, McMillan invites individuals to personalize their Neem Elixir and experience the magic of natural care.
The Neem Elixir Experience: A Journey to Lice-Free Hair
Embark on a captivating journey through testimonials and stories of individuals who have embraced the Neem Elixir experience. From preventing lice infestations to achieving healthier, shinier hair, witness the transformative effects of this natural elixir. McMillan's insights provide a glimpse into the diverse ways Neem Elixir can elevate your haircare ritual.
Neem Elixir vs. Commercial Lice Treatments: A Comparative Insight
McMillan offers a comparative analysis, juxtaposing Neem Elixir against commercial lice treatments. Explore the advantages of choosing a natural remedy over conventional products laden with chemicals. The comparison sheds light on the efficacy, safety, and sustainability of Neem Elixir, advocating for a mindful shift in haircare choices.
Neem Elixir Application Guide: Tips for Optimal Results
To ensure optimal results, McMillan shares a comprehensive guide on the application of Neem Elixir. From application techniques to frequency, these tips empower individuals to integrate Neem Elixir seamlessly into their haircare routines, maximizing its protective and nourishing properties.
Chris McMillan's Neem Elixir Essentials
A curated collection of essentials serves as a go-to resource for those embarking on the Neem Elixir journey. McMillan compiles key ingredients, application techniques, and essential tips to provide a comprehensive overview. This section acts as a guide for individuals committed to embracing the wisdom of Neem Elixir for lice-free and vibrant hair.
Embracing Natural Wisdom: A Call to Sustainable Beauty
In the concluding section, McMillan extends a call to embrace natural wisdom and sustainable beauty. The Neem Elixir, inspired by the trusted practices of mothers, represents more than a haircare solution—it symbolizes a movement towards conscious and holistic beauty. Join Chris McMillan in celebrating lice-free, vibrant hair and honoring the timeless beauty that transcends generations. Embrace the Neem Elixir and redefine your haircare routine with the magic of natural wisdom.