The Real Deal on Fitness: Exposing the Top 10 Myths Holding You Back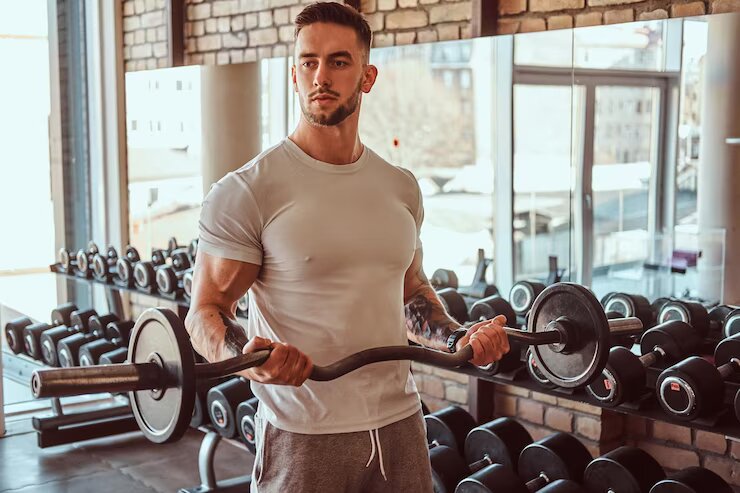 Are you tired of sifting through the endless contradicting advice on how to achieve your fitness goals? Are you frustrated with not seeing the results you've been working so hard for? Look no further. In this post, we're debunking the top 10 myths that have been holding you back from reaching your full potential in your fitness journey. Get ready to learn the truth and finally start making progress towards a healthier and happier lifestyle. Let's get started!
Fitness Myth #1: You Need to Spend Hours in the Gym to See Results
The first fitness myth that we're going to debunk is the idea that you need to spend hours in the gym to see results. This couldn't be further from the truth! In fact, most people who are successful in their fitness journey find that they don't have to spend more than an hour in the gym each day to achieve their goals.
There are a few key things that you need to do in order to make sure that your time in the gym is effective. First, focus on compound exercises that work multiple muscle groups at once. These exercises are much more efficient than isolation exercises that only work one muscle group at a time. Second, make sure that you're using proper form and technique. This will help you avoid injury and get the most out of each exercise. Finally, don't be afraid to add some intensity to your workouts with things like interval training or weightlifting.
If you follow these tips, you'll find that you can achieve great results without spending hours in the gym each day. So don't let this myth hold you back any longer – get out there and start working towards your fitness goals!
Fitness Myth #2: You Need to Eliminate All Junk Food from Your Diet
The idea that you need to eliminate all junk food from your diet in order to be fit is a common one, but it's also a myth. You can still enjoy your favorite unhealthy foods in moderation and be fit.
What matters most is not what you eat, but how much you eat. If you're eating too much of anything, whether it's healthy or not, you're not going to be as fit as you could be. But if you focus on eating mostly healthy foods and moderate amounts of unhealthy foods, you can still reach your fitness goals.
Junk food isn't necessarily bad for you. In fact, some junk foods can actually be good for you in moderation. For example, dark chocolate has antioxidants that are good for your health, and potato chips provide important vitamins and minerals like potassium and magnesium.
So don't feel guilty about indulging in your favorite junk foods every once in awhile. Just make sure to keep portion sizes under control, and focus on eating mostly healthy foods the majority of the time.
Fitness Myth #3: Cardio is the Best Way to Lose Weight
The third fitness myth we're busting is that cardio is the best way to lose weight. Yes, cardio can help you burn calories and shed pounds. But it's not the most efficient way to do so.
In fact, research shows that a combination of cardio and strength training is the best approach for weight loss. A study in the Journal of Strength and Conditioning Research found that people who did a mix of cardio and strength training lost more fat than those who just did cardio.
So if you want to lose weight, focus on adding some strength-training to your routine. Lift weights, use resistance bands, or bodyweight exercises like push-ups and squats. And don't forget to add in some cardio to keep your heart healthy!
Fitness Myth #4: Lifting Weights is Dangerous
Lifting weights is often thought of as a dangerous activity that can lead to serious injuries. However, this simply isn't true. In fact, lifting weights can actually help prevent injuries by strengthening the muscles and bones.
Of course, like with any physical activity, there is always a risk of injury. However, this risk is relatively small when compared to other activities such as running or playing sports. And, if you take the proper precautions and warm up properly before lifting weights, you can further reduce your risk of injury.
So don't let the fear of injury hold you back from reaping the many benefits of weightlifting!
Fitness Myth #5: Women Shouldn't Lift Weights
One of the most common fitness myths is that women shouldn't lift weights. This couldn't be further from the truth! Not only can lifting weights help you burn more calories and build lean muscle, but it can also help improve your bone density and reduce your risk of injuries.
If you're new to weightlifting, start slow and gradually increase the amount of weight you lift as you get stronger. Be sure to focus on form and use a weight that challenges you, but doesn't compromise your form. And don't forget to give your body time to recover between workouts!
Fitness Myth #6: You Need to Do Lots of Cardio to Be Healthy
This is one of the most common fitness myths out there. People think that in order to be healthy, they need to do a lot of cardio. But the truth is, you don't need to do hours of cardio every week to be healthy. In fact, too much cardio can actually be harmful to your health.
If you're looking to improve your cardiovascular health, you don't need to do hours of steady-state cardio like running or biking. Instead, you can get the same benefit by doing shorter, high-intensity interval training (HIIT) workouts. HIIT workouts are more effective at improving cardiovascular health than traditional cardio, and they can be done in a fraction of the time.
So if you're looking to improve your health, don't believe the myth that you need to do lots of cardio. HIIT workouts are a more effective and efficient way to get healthy.
Tiny Tears: Dr. Emily Chew Unveils Causes and Symptoms of Dry Eyes in Children
Pumpkin Power: The Secret Benefits for Hair Growth Hidden in Every Seed
Neem Elixir: Chris McMillan Unravels the Trusted Secret for Lice-Free Haircare Inspired by Mother's Wisdom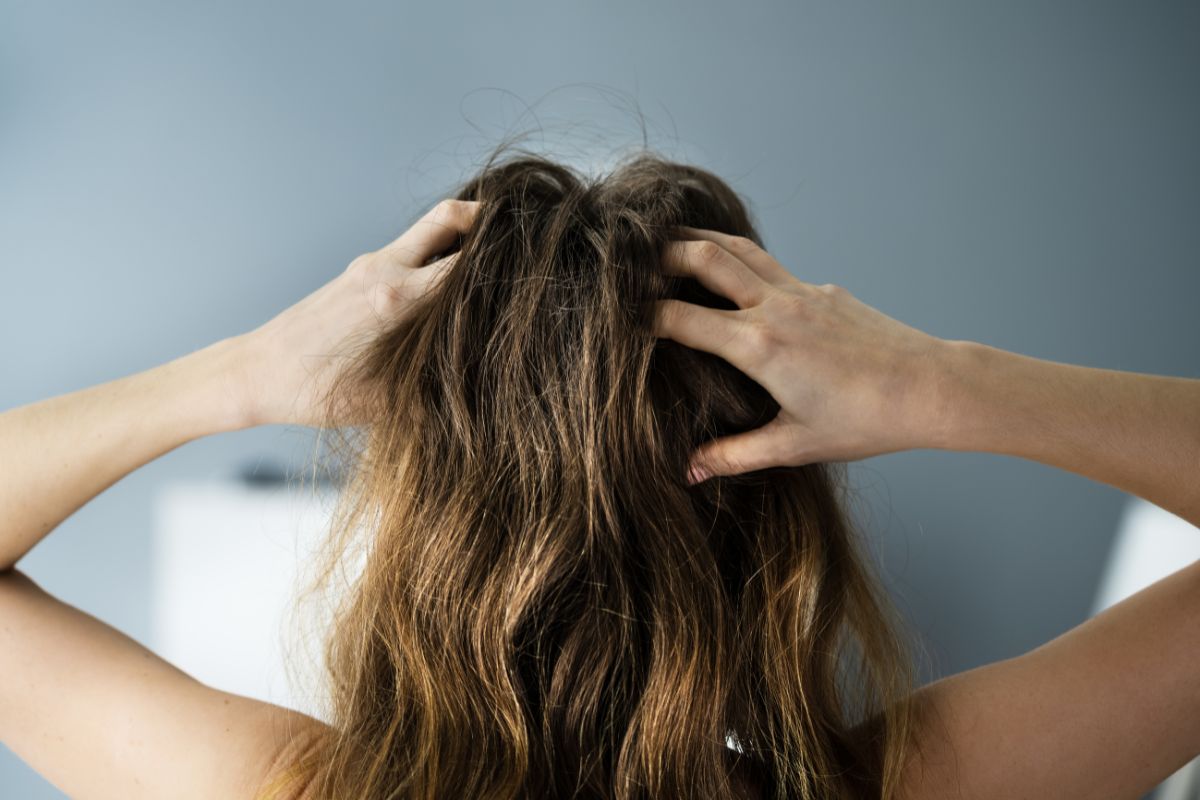 Introduction
Embark on a journey into the realms of natural haircare with Chris McMillan, a visionary hairstylist deeply rooted in sustainable beauty practices. In this exploration, we unveil the timeless wisdom of lice-free haircare inspired by generations of mothers and delve into the Neem Elixir—a natural gem that forms the backbone of this trusted secret.
Meet Chris McMillan: A Visionary in Natural Haircare
Chris McMillan stands as a prominent figure in the world of hairstyling, renowned for his visionary approach that seamlessly blends beauty with sustainability. With a rich portfolio and a commitment to natural practices, McMillan's expertise becomes a guiding light in our journey toward discovering the secrets of lice-free haircare.
The Legacy of Mother's Wisdom
At the heart of the Neem Elixir lies the legacy of mother's wisdom—an invaluable treasure trove of natural remedies and time-tested practices. Passed down through generations, these traditions form the foundation of the Neem Elixir, echoing the belief that effective haircare transcends fleeting trends.
Neem Elixir Unveiled: The Natural Guardian Against Lice
The Neem Elixir takes center stage as McMillan unravels its secrets. Rooted in the antimicrobial and insecticidal properties of neem, this elixir emerges as a natural guardian against lice—an age-old solution to a persistent problem. McMillan explores how neem, a botanical powerhouse, becomes the backbone of this trusted remedy.
Neem's Potent Benefits: More Than Lice Prevention
Beyond its prowess in lice prevention, McMillan illuminates the multifaceted benefits of neem. From nourishing the scalp to promoting hair growth and overall health, neem becomes a holistic solution for those seeking more than just a lice-free scalp. The Neem Elixir represents a commitment to comprehensive haircare.
DIY Neem Elixir: Recreating the Timeless Tradition
Chris McMillan generously shares the art of creating a DIY Neem Elixir, ensuring that the tradition is not confined to the past but seamlessly integrated into contemporary haircare routines. With accessible ingredients and simple steps, McMillan invites individuals to personalize their Neem Elixir and experience the magic of natural care.
The Neem Elixir Experience: A Journey to Lice-Free Hair
Embark on a captivating journey through testimonials and stories of individuals who have embraced the Neem Elixir experience. From preventing lice infestations to achieving healthier, shinier hair, witness the transformative effects of this natural elixir. McMillan's insights provide a glimpse into the diverse ways Neem Elixir can elevate your haircare ritual.
Neem Elixir vs. Commercial Lice Treatments: A Comparative Insight
McMillan offers a comparative analysis, juxtaposing Neem Elixir against commercial lice treatments. Explore the advantages of choosing a natural remedy over conventional products laden with chemicals. The comparison sheds light on the efficacy, safety, and sustainability of Neem Elixir, advocating for a mindful shift in haircare choices.
Neem Elixir Application Guide: Tips for Optimal Results
To ensure optimal results, McMillan shares a comprehensive guide on the application of Neem Elixir. From application techniques to frequency, these tips empower individuals to integrate Neem Elixir seamlessly into their haircare routines, maximizing its protective and nourishing properties.
Chris McMillan's Neem Elixir Essentials
A curated collection of essentials serves as a go-to resource for those embarking on the Neem Elixir journey. McMillan compiles key ingredients, application techniques, and essential tips to provide a comprehensive overview. This section acts as a guide for individuals committed to embracing the wisdom of Neem Elixir for lice-free and vibrant hair.
Embracing Natural Wisdom: A Call to Sustainable Beauty
In the concluding section, McMillan extends a call to embrace natural wisdom and sustainable beauty. The Neem Elixir, inspired by the trusted practices of mothers, represents more than a haircare solution—it symbolizes a movement towards conscious and holistic beauty. Join Chris McMillan in celebrating lice-free, vibrant hair and honoring the timeless beauty that transcends generations. Embrace the Neem Elixir and redefine your haircare routine with the magic of natural wisdom.