The 5 Essential Habits for a Healthy Lifestyle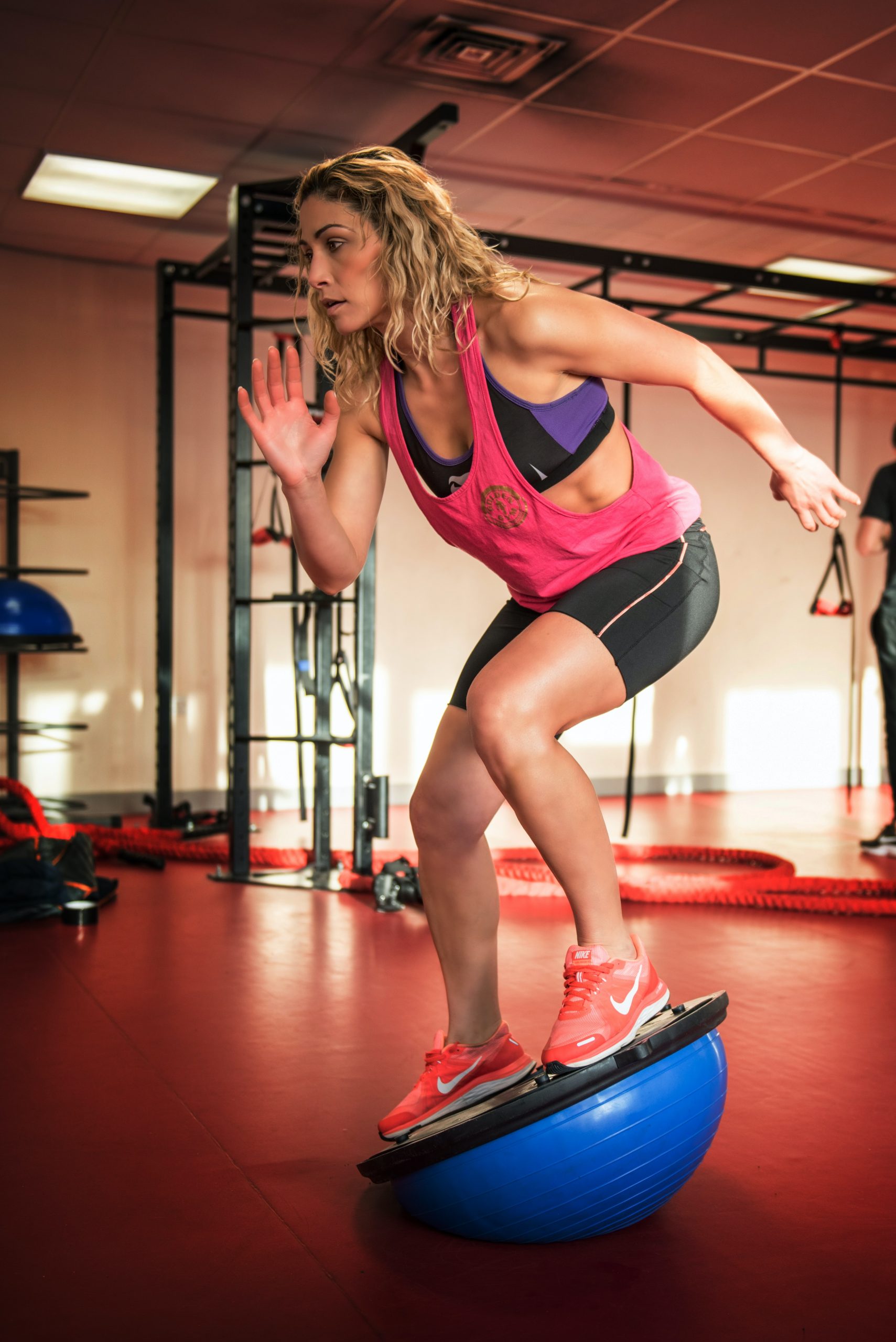 Are you tired of feeling sluggish and unproductive? Are you ready to make a change and live a healthier life? Look no further! In this blog post, we will discuss the 5 essential habits for a healthy lifestyle that will help boost your energy levels, improve your overall well-being, and give you the tools to maintain these habits long-term. From nutrition to exercise, sleep hygiene to stress management, we've got you covered. So sit back, grab a cup of tea or coffee (or water!), and let's dive into these simple yet powerful habits that can transform your life.
Eating a nutritious diet
A nutritious diet is one of the most important habits for a healthy lifestyle. Eating a variety of nutrient-rich foods helps to keep your body functioning properly and can help to prevent many chronic diseases.
There are many different ways to eat a nutritious diet. One way is to focus on eating plenty of fruits, vegetables, whole grains, and lean proteins. Another way is to follow a specific diet plan that fits your individual needs. No matter what approach you take, be sure to include a variety of nutrient-rich foods in your diet to support overall health.
Exercising regularly
There are countless benefits to exercising regularly, including improved mental health, increased energy levels, and weight loss. However, many people find it difficult to stick to a workout routine. The key to maintaining a regular exercise schedule is finding an activity that you enjoy and making time for it in your daily routine.
If you're not sure where to start, there are plenty of resources available to help you find an exercise plan that works for you. Once you've found a workout that you like, make sure to schedule time for it in your day and stick to it as much as possible. Remember, even a little bit of exercise is better than none at all!
Getting enough sleep
It's no secret that getting enough sleep is important for your health. But how much sleep do you really need? And what are the best ways to get the rest you need?
Most people need between 7 and 8 hours of sleep a day. But there are some people who need more or less sleep than that. If you're not getting enough sleep, you may have trouble concentrating, be more irritable, and have less energy. You may also be at increased risk for accidents and illnesses.
There are a few things you can do to make sure you're getting enough sleep:
1) Set a regular bedtime and wake-up time, and stick to it as much as possible.
2) Create a relaxing bedtime routine, such as reading or taking a bath.
3) Make sure your sleeping environment is dark, quiet, and cool.
4) Avoid caffeine and alcohol before bedtime.
Reducing stress
We all know that leading a healthy lifestyle is important for our overall well-being. But with our busy schedules, it can be hard to maintain healthy habits. One way to help make it easier is by reducing stress.
There are many ways to reduce stress, but some simple things you can do every day include:
• Taking a few deep breaths
• Getting regular exercise
• Eating a healthy diet
• Getting enough sleep
• Connecting with friends and family
By incorporating these into your daily routine, you can help reduce stress and live a healthier life.
Living a tobacco-free life
Tobacco use is the leading cause of preventable death in the United States. Cigarette smoking kills more than 480,000 Americans each year, with more than 41,000 of those deaths from secondhand smoke exposure. Quitting smoking is hard, but it's worth it. People who quit smoking live longer and feel healthier.
There are many ways to quit smoking and many resources to help you. You can do it! The first step is to make a plan to quit. Set a date to quit and stick to it. Choose a method that works for you, whether it's cold turkey, gradual reduction, or using nicotine replacement therapy or other medications.
Prepare yourself mentally and emotionally for quitting. Tell your family and friends about your decision to quit so they can support you. Get rid of all cigarettes and ashtrays in your home, car, and workplace. Clean your house and clothes to get rid of the smell of smoke.
On the day you plan to quit, throw away all your cigarettes and lighters. Drink lots of water and eat healthy foods to avoid weight gain as you replace the hand-to-mouth habit of smoking with healthy alternatives like chewing gum or eating crunchy vegetables. Avoid places where people smoke and stay busy with activities that keep your hands busy such as knitting or playing video games.
Most importantly, don't give up if you have a lapse – one cigarette does not mean you
Conclusion
With all of these essential habits for a healthy lifestyle, it is time to put them into practice. From eating well and exercising, to getting enough sleep and managing stress levels in order to reduce anxiety, having the right daily habits can result in a happier and healthier life. Making small changes each day will help you form better habits that will eventually become second nature. Remember, being healthy is not just about looking good – it's also about feeling good too!
Tiny Tears: Dr. Emily Chew Unveils Causes and Symptoms of Dry Eyes in Children
Pumpkin Power: The Secret Benefits for Hair Growth Hidden in Every Seed
Neem Elixir: Chris McMillan Unravels the Trusted Secret for Lice-Free Haircare Inspired by Mother's Wisdom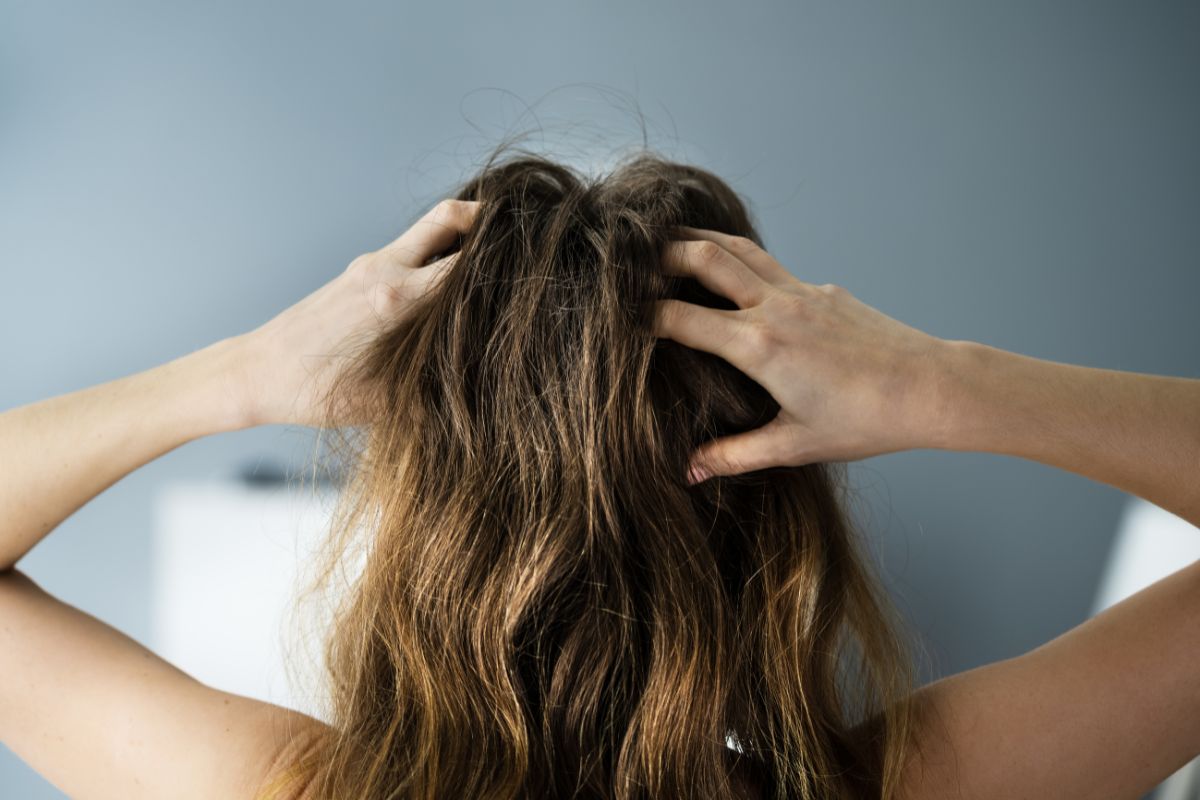 Introduction
Embark on a journey into the realms of natural haircare with Chris McMillan, a visionary hairstylist deeply rooted in sustainable beauty practices. In this exploration, we unveil the timeless wisdom of lice-free haircare inspired by generations of mothers and delve into the Neem Elixir—a natural gem that forms the backbone of this trusted secret.
Meet Chris McMillan: A Visionary in Natural Haircare
Chris McMillan stands as a prominent figure in the world of hairstyling, renowned for his visionary approach that seamlessly blends beauty with sustainability. With a rich portfolio and a commitment to natural practices, McMillan's expertise becomes a guiding light in our journey toward discovering the secrets of lice-free haircare.
The Legacy of Mother's Wisdom
At the heart of the Neem Elixir lies the legacy of mother's wisdom—an invaluable treasure trove of natural remedies and time-tested practices. Passed down through generations, these traditions form the foundation of the Neem Elixir, echoing the belief that effective haircare transcends fleeting trends.
Neem Elixir Unveiled: The Natural Guardian Against Lice
The Neem Elixir takes center stage as McMillan unravels its secrets. Rooted in the antimicrobial and insecticidal properties of neem, this elixir emerges as a natural guardian against lice—an age-old solution to a persistent problem. McMillan explores how neem, a botanical powerhouse, becomes the backbone of this trusted remedy.
Neem's Potent Benefits: More Than Lice Prevention
Beyond its prowess in lice prevention, McMillan illuminates the multifaceted benefits of neem. From nourishing the scalp to promoting hair growth and overall health, neem becomes a holistic solution for those seeking more than just a lice-free scalp. The Neem Elixir represents a commitment to comprehensive haircare.
DIY Neem Elixir: Recreating the Timeless Tradition
Chris McMillan generously shares the art of creating a DIY Neem Elixir, ensuring that the tradition is not confined to the past but seamlessly integrated into contemporary haircare routines. With accessible ingredients and simple steps, McMillan invites individuals to personalize their Neem Elixir and experience the magic of natural care.
The Neem Elixir Experience: A Journey to Lice-Free Hair
Embark on a captivating journey through testimonials and stories of individuals who have embraced the Neem Elixir experience. From preventing lice infestations to achieving healthier, shinier hair, witness the transformative effects of this natural elixir. McMillan's insights provide a glimpse into the diverse ways Neem Elixir can elevate your haircare ritual.
Neem Elixir vs. Commercial Lice Treatments: A Comparative Insight
McMillan offers a comparative analysis, juxtaposing Neem Elixir against commercial lice treatments. Explore the advantages of choosing a natural remedy over conventional products laden with chemicals. The comparison sheds light on the efficacy, safety, and sustainability of Neem Elixir, advocating for a mindful shift in haircare choices.
Neem Elixir Application Guide: Tips for Optimal Results
To ensure optimal results, McMillan shares a comprehensive guide on the application of Neem Elixir. From application techniques to frequency, these tips empower individuals to integrate Neem Elixir seamlessly into their haircare routines, maximizing its protective and nourishing properties.
Chris McMillan's Neem Elixir Essentials
A curated collection of essentials serves as a go-to resource for those embarking on the Neem Elixir journey. McMillan compiles key ingredients, application techniques, and essential tips to provide a comprehensive overview. This section acts as a guide for individuals committed to embracing the wisdom of Neem Elixir for lice-free and vibrant hair.
Embracing Natural Wisdom: A Call to Sustainable Beauty
In the concluding section, McMillan extends a call to embrace natural wisdom and sustainable beauty. The Neem Elixir, inspired by the trusted practices of mothers, represents more than a haircare solution—it symbolizes a movement towards conscious and holistic beauty. Join Chris McMillan in celebrating lice-free, vibrant hair and honoring the timeless beauty that transcends generations. Embrace the Neem Elixir and redefine your haircare routine with the magic of natural wisdom.