The Definitive Guide To Building Muscle and Burning Fat At The Same Time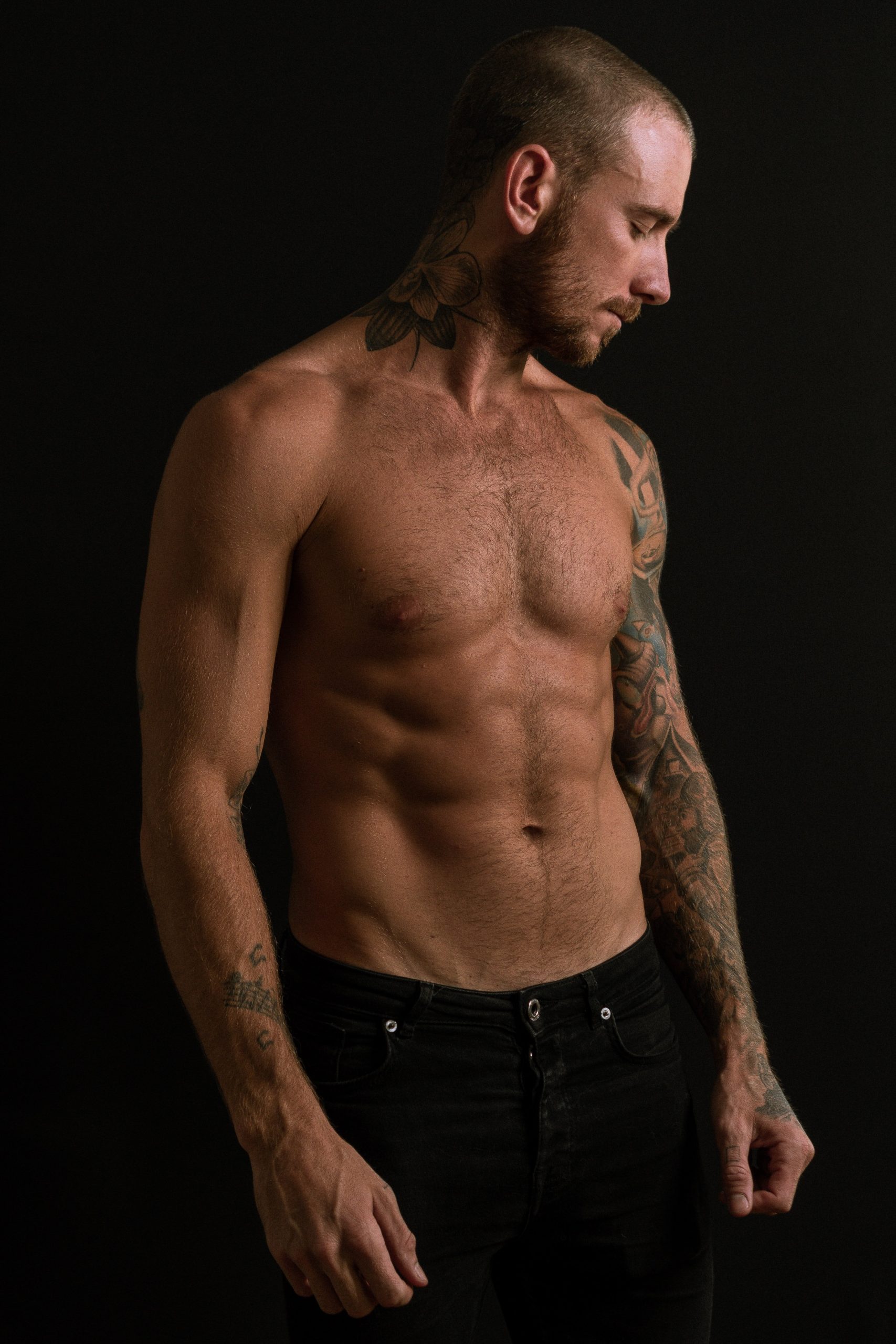 Introduction
Do you ever find yourself stuck in a perpetual loop of trying to build muscle and burn fat at the same time? Many people find it difficult to achieve both goals due to an inadequate diet, lack of knowledge, or too much time spent in the gym. But no matter how hard you try, without the right plan, you're sure to fail. That's why we've created this definitive guide on building muscle and burning fat at the same time. In this article, we'll share with you how to construct a meal plan tailored for your needs and goals, how to structure your training sessions, and other tips and tricks that will help you reach your goal of building muscle while losing fat.
The Science Behind Muscle Growth and Fat Loss
The science behind muscle growth and fat loss is simple. When you exercise, your muscles need energy to repair and grow. This energy comes from the breakdown of glycogen in your muscles, which release glucose into your bloodstream. The glucose is then used by your body for energy.
Exercise also causes your body to release hormones that help promote muscle growth and fat loss. Growth hormone helps to stimulate the growth of new muscle cells, while glucagon helps to break down stored glycogen and fatty acids for energy.
To build muscle, you need to exercise regularly and eat a diet that is high in protein and calories. To lose fat, you need to create a calorie deficit by eating fewer calories than you burn.
The Best Methods for Building Muscle and Burning Fat
There are a lot of different ways to approach building muscle and burning fat at the same time. Some people like to do it through traditional bodybuilding methods, while others prefer more modern approaches like Crossfit or HIIT training.
No matter what method you choose, there are some key principles that will help you succeed. First, you need to make sure that you're eating enough calories to support your training. You also need to focus on getting enough protein, which is essential for muscle growth.
In terms of training, you need to make sure that you're lifting heavy weights and doing compound exercises that work multiple muscle groups at the same time. Cardio is also important, but you don't want to overdo it or you'll just end up burning off all the hard-earned muscle you've built up.
If you stick to these principles, you'll be well on your way to building the ripped, muscular physique you've always wanted.
Nutrition for Building Muscle and Burning Fat
A well-balanced diet is essential for both building muscle and burning fat. To build muscle, you need to consume enough calories and protein. Protein provides the building blocks for muscle growth, and consuming enough calories ensures that your body has the energy it needs to build new muscle tissue. To burn fat, you need to create a calorie deficit by consuming fewer calories than your body needs. This will cause your body to burn stored body fat for energy.
There are a few key nutrients that are especially important for supporting muscle growth and fat loss. Protein is essential for building new muscle tissue, and you should aim to consume 0.8-1 grams of protein per pound of body weight per day. To support fat loss, you need to make sure you're getting enough healthy fats in your diet. Healthy fats help to regulate hormone levels, which can impact weight loss. Aim to consume 20-30% of your daily calories from healthy fats like olive oil, avocados, nuts, and seeds. Finally, carbohydrates are important for providing energy and helping to regulate blood sugar levels. Consume 50-60% of your daily calories from carbohydrates like fruits, vegetables, whole grains, and legumes.
Training for Building Muscle and Burning Fat
There are a lot of ways to approach training if your goal is to build muscle and burn fat at the same time. The key is to find what works best for you and to stick with it.
One approach is to do a split routine where you focus on one body part per day. For example, you could train chest and triceps on Monday, back and biceps on Tuesday, legs on Wednesday, and shoulders on Thursday. This allows you to really focus on each body part and get the most out of your workouts.
Another approach is to do full-body workouts 3-4 times per week. This works well if you don't have a lot of time to commit to working out or if you want to keep things simple. Full-body workouts also help you keep your heart rate up which can help with fat burning.
Whatever approach you decide to take, make sure that you're consistent with it. Consistency is key when trying to build muscle and burn fat at the same time.
Supplements for Building Muscle and Burning Fat
There are a few key supplements that can help you build muscle and burn fat at the same time. These include:
Protein Powder: Protein is essential for building muscle, so protein powder is a great way to make sure you're getting enough. Look for a quality whey protein powder that is low in sugar and carbs.
Creatine: Creatine is a popular supplement for athletes and bodybuilders, as it can help to increase energy levels and improve performance. It can also help you build muscle and burn fat more effectively.
Beta-Alanine: Beta-alanine is an amino acid that has been shown to improve exercise performance and increase muscle mass. It can also help you burn fat by increasing your metabolism.
Conclusion
Building muscle and burning fat at the same time is not an easy task but it can be done. With clear goal setting, a well-structured diet plan as well as regular exercise and tracking of your progress, you will be able to build muscle and burn fat simultaneously. Although it may take some time to see noticeable results, in the long run this process can help you achieve a leaner body with increased strength and confidence. Remember – consistency is key!
Tiny Tears: Dr. Emily Chew Unveils Causes and Symptoms of Dry Eyes in Children
Pumpkin Power: The Secret Benefits for Hair Growth Hidden in Every Seed
Neem Elixir: Chris McMillan Unravels the Trusted Secret for Lice-Free Haircare Inspired by Mother's Wisdom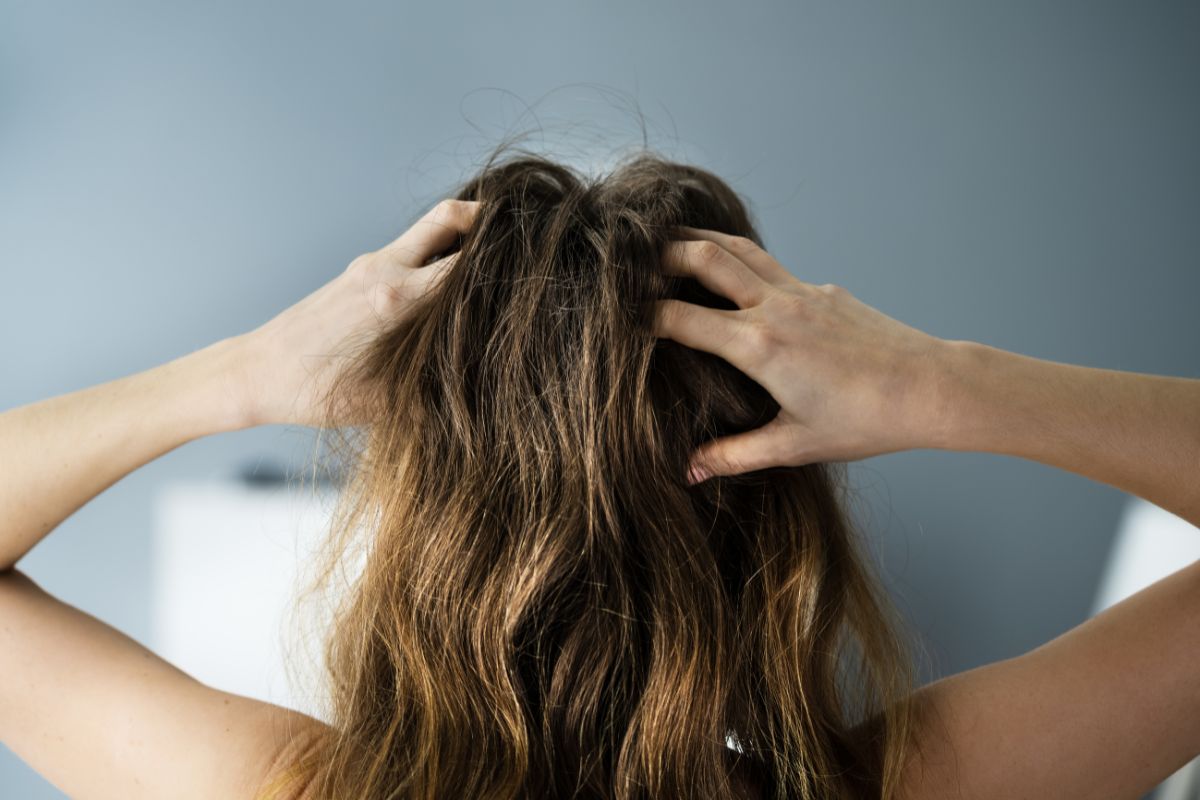 Introduction
Embark on a journey into the realms of natural haircare with Chris McMillan, a visionary hairstylist deeply rooted in sustainable beauty practices. In this exploration, we unveil the timeless wisdom of lice-free haircare inspired by generations of mothers and delve into the Neem Elixir—a natural gem that forms the backbone of this trusted secret.
Meet Chris McMillan: A Visionary in Natural Haircare
Chris McMillan stands as a prominent figure in the world of hairstyling, renowned for his visionary approach that seamlessly blends beauty with sustainability. With a rich portfolio and a commitment to natural practices, McMillan's expertise becomes a guiding light in our journey toward discovering the secrets of lice-free haircare.
The Legacy of Mother's Wisdom
At the heart of the Neem Elixir lies the legacy of mother's wisdom—an invaluable treasure trove of natural remedies and time-tested practices. Passed down through generations, these traditions form the foundation of the Neem Elixir, echoing the belief that effective haircare transcends fleeting trends.
Neem Elixir Unveiled: The Natural Guardian Against Lice
The Neem Elixir takes center stage as McMillan unravels its secrets. Rooted in the antimicrobial and insecticidal properties of neem, this elixir emerges as a natural guardian against lice—an age-old solution to a persistent problem. McMillan explores how neem, a botanical powerhouse, becomes the backbone of this trusted remedy.
Neem's Potent Benefits: More Than Lice Prevention
Beyond its prowess in lice prevention, McMillan illuminates the multifaceted benefits of neem. From nourishing the scalp to promoting hair growth and overall health, neem becomes a holistic solution for those seeking more than just a lice-free scalp. The Neem Elixir represents a commitment to comprehensive haircare.
DIY Neem Elixir: Recreating the Timeless Tradition
Chris McMillan generously shares the art of creating a DIY Neem Elixir, ensuring that the tradition is not confined to the past but seamlessly integrated into contemporary haircare routines. With accessible ingredients and simple steps, McMillan invites individuals to personalize their Neem Elixir and experience the magic of natural care.
The Neem Elixir Experience: A Journey to Lice-Free Hair
Embark on a captivating journey through testimonials and stories of individuals who have embraced the Neem Elixir experience. From preventing lice infestations to achieving healthier, shinier hair, witness the transformative effects of this natural elixir. McMillan's insights provide a glimpse into the diverse ways Neem Elixir can elevate your haircare ritual.
Neem Elixir vs. Commercial Lice Treatments: A Comparative Insight
McMillan offers a comparative analysis, juxtaposing Neem Elixir against commercial lice treatments. Explore the advantages of choosing a natural remedy over conventional products laden with chemicals. The comparison sheds light on the efficacy, safety, and sustainability of Neem Elixir, advocating for a mindful shift in haircare choices.
Neem Elixir Application Guide: Tips for Optimal Results
To ensure optimal results, McMillan shares a comprehensive guide on the application of Neem Elixir. From application techniques to frequency, these tips empower individuals to integrate Neem Elixir seamlessly into their haircare routines, maximizing its protective and nourishing properties.
Chris McMillan's Neem Elixir Essentials
A curated collection of essentials serves as a go-to resource for those embarking on the Neem Elixir journey. McMillan compiles key ingredients, application techniques, and essential tips to provide a comprehensive overview. This section acts as a guide for individuals committed to embracing the wisdom of Neem Elixir for lice-free and vibrant hair.
Embracing Natural Wisdom: A Call to Sustainable Beauty
In the concluding section, McMillan extends a call to embrace natural wisdom and sustainable beauty. The Neem Elixir, inspired by the trusted practices of mothers, represents more than a haircare solution—it symbolizes a movement towards conscious and holistic beauty. Join Chris McMillan in celebrating lice-free, vibrant hair and honoring the timeless beauty that transcends generations. Embrace the Neem Elixir and redefine your haircare routine with the magic of natural wisdom.