Corporate Pension Shifts Could Spell Trouble for UK Equity Markets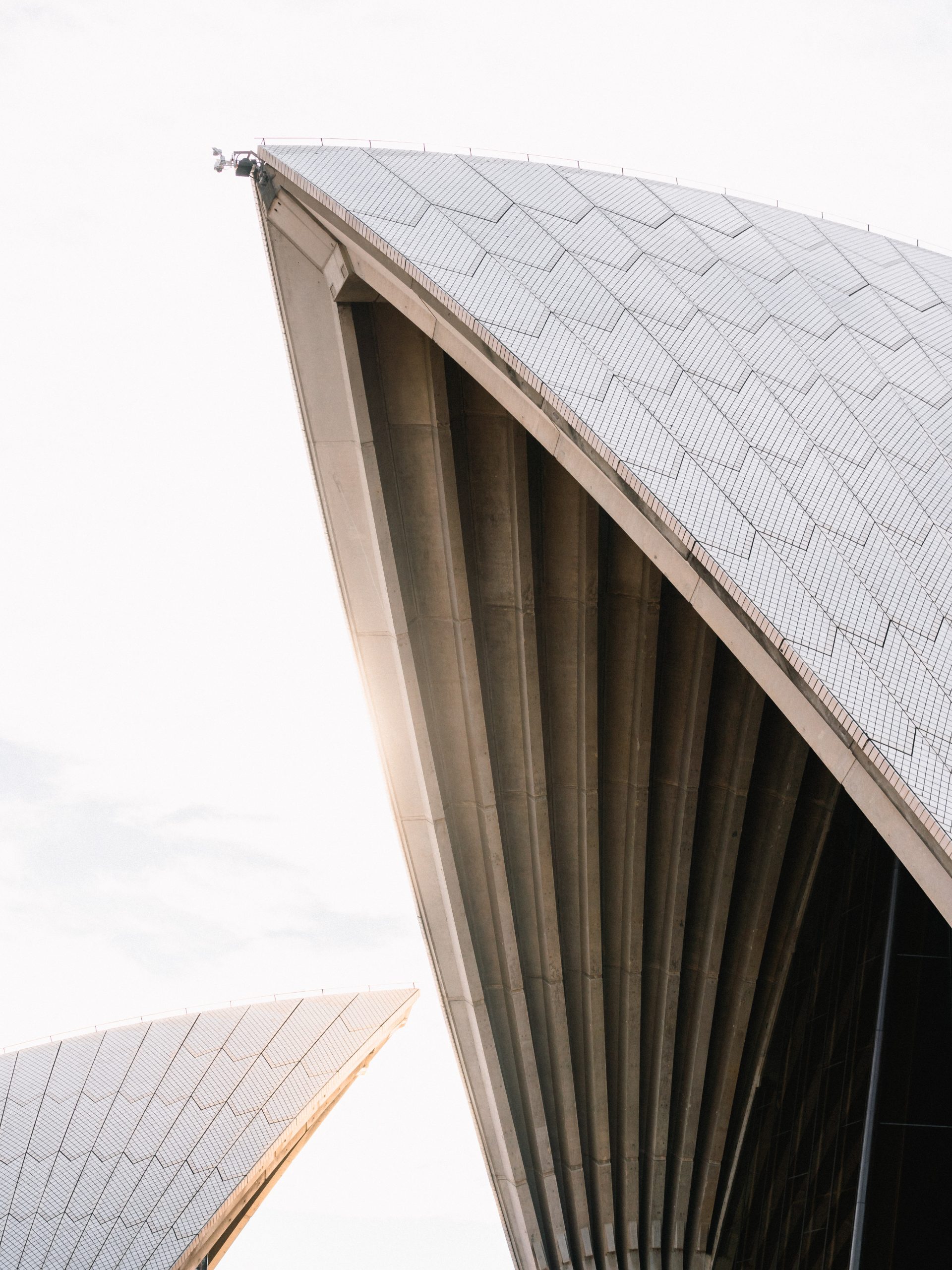 As the UK's corporate pensions scheme undergoes a seismic shift, investors and businesses alike are bracing for the potential impact on equity markets. With more companies moving away from defined benefit pension plans to cheaper and less risky schemes, experts warn that this could spell trouble for UK equities. In this blog post, we'll examine how these changes could affect the stock market and explore what investors can do to mitigate any potential risks. Buckle up – it's time to dive into one of the most pressing issues facing UK equity markets today!
The current state of affairs
The UK's pension deficit is currently at its highest level since 2012. This is largely due to the fact that many companies have been forced to wind up their defined benefit (DB) schemes in recent years.
This has led to a shift from DB to defined contribution (DC) schemes, which are typically less generous and leave employees more exposed to market volatility.
The current state of affairs is that UK pension funds are facing an increasingly difficult task in meeting their long-term liabilities. This is likely to put pressure on equity markets, as pension funds seek to offload riskier assets in order to reduce their exposure.
What is happening to pensions?
Pensions have long been a key pillar of financial security in retirement, but that may be changing. An increasing number of companies are moving away from traditional pension plans, opting instead for 401(k)s or other defined contribution plans. This shift could have a major impact on equity markets, as pensions are a significant source of demand for stocks.
The trend toward defined contribution plans began in the United States in the 1980s and has since spread to other developed countries. The UK has seen a particularly dramatic increase in the use of these plans over the past decade. In 2003, just 7% of private sector workers were enrolled in defined contribution plans. By 2013, that figure had risen to 43%.
There are several reasons why companies have been increasingly moving away from traditional pensions. Defined benefit plans can be costly and difficult to manage, especially as life expectancy increases and investment returns remain volatile. 401(k)s and other defined contribution plans are often seen as more flexible and less risky options for both employers and employees.
The shift away from traditional pensions is likely to continue in the years ahead, which could have major implications for equity markets. Pensions are typically large investors in stocks, and they tend to have a long-term horizon. This means that they are more likely to buy shares when prices are down and hold onto them for the long term. This stabilizing force could be removed if pensions continue to move away from equities.
Why is this a problem for equity markets?
This is a problem for equity markets because it could lead to a reduction in demand for equities and a corresponding drop in prices. This would be bad news for investors, who would see the value of their holdings decrease. It could also lead to higher borrowing costs for companies, as they would have to pay more to attract capital.
There are several reasons why this shift away from pensions could be problematic for equity markets. First, it could lead to a reduction in demand for equities. If companies are no longer required to offer pensions, they may be less likely to invest in stocks and shares. This could cause prices to fall, as there would be fewer buyers willing to pay high prices for shares.
Second, this change could lead to higher borrowing costs for companies. If they are no longer able to offer attractive pension packages, they may have to pay more to borrow money. This could put pressure on their profits and make it harder for them to compete with other businesses.
Third, this shift away from pensions could have negative implications for society as a whole. Pensions provide an important source of income for many people in retirement. If fewer companies offer them, this could put strain on the state pension system and leave many people struggling financially in old age
What could the future hold?
The UK's corporate pension shift from defined benefit to defined contribution schemes could have a big impact on equity markets. Currently, UK companies are required to provide a certain level of benefits to employees when they retire. However, this is changing. Under the new system, companies will only have to contribute a set amount each year to employee pension funds. This could lead to lower equity prices in the future as companies may choose to reinvest less money in their businesses.
Conclusion
The shift in corporate pension policy could have a significant impact on the UK equity markets. As companies move away from defined benefit plans, investors may be less likely to invest in stocks due to increased uncertainty and risk associated with these changes. Additionally, as large corporations reduce their contributions towards pension schemes, this could result in lower returns for long-term shareholders which may have a negative effect on overall market performance. Although further research is needed to assess the full implications of these shifts, it is clear that they will likely have an impact on the UK equity markets going forward.
Diverging Perspectives: OECD Challenges Market Sentiment on Rate Cuts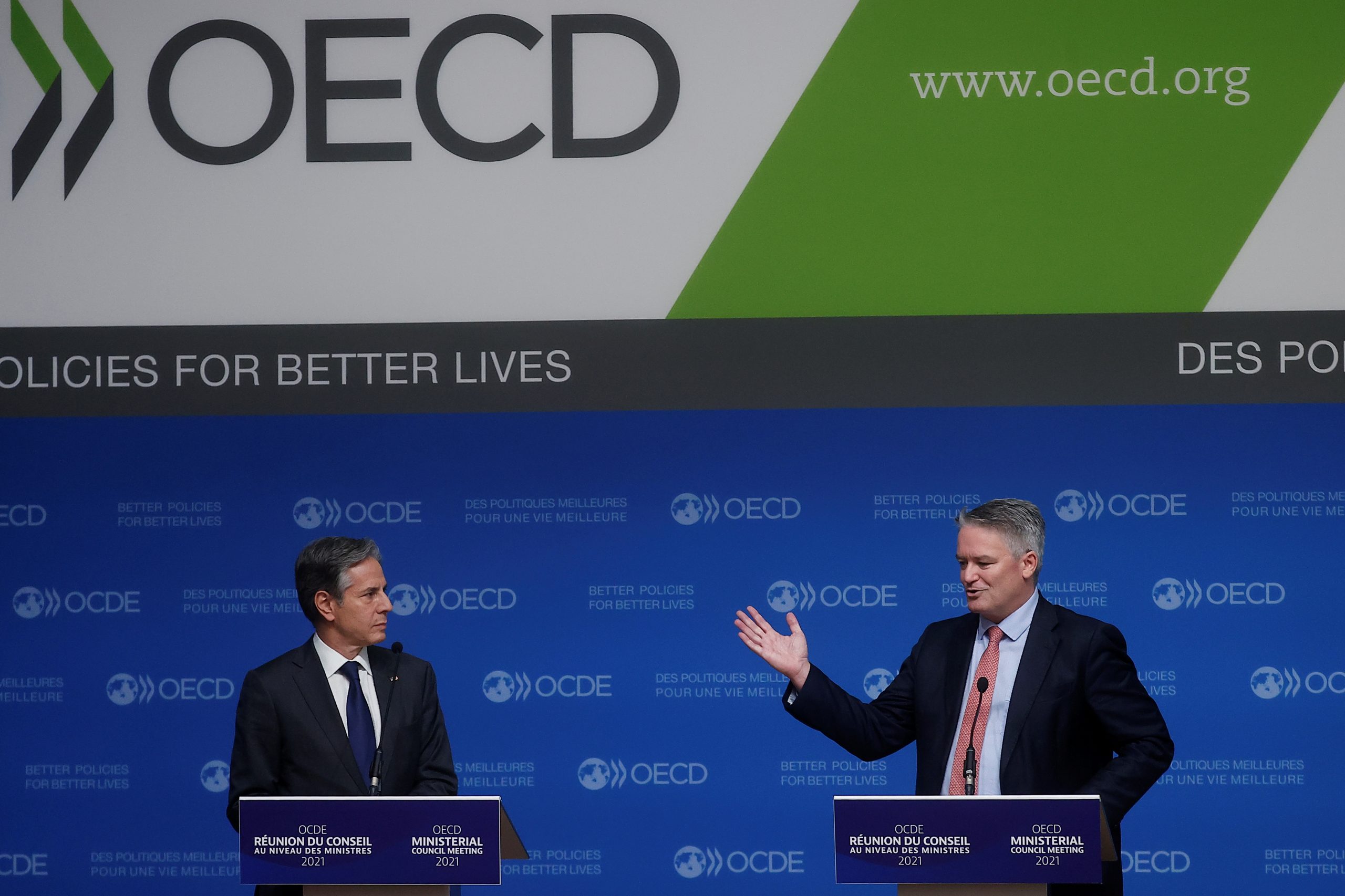 Introduction
A notable dissonance has emerged between market sentiments and the OECD's perspective on rate cuts. This article investigates the contrasting viewpoints, shedding light on the OECD's stance, the factors influencing market expectations, and the potential repercussions for global economic policies.
OECD's Contrarian Viewpoint
The Organization for Economic Co-operation and Development (OECD) challenges prevailing market expectations, asserting a stance against anticipated rate cuts. This section delves into the OECD's rationale, considering economic indicators, inflationary pressures, and global financial stability.
Factors Shaping Market Sentiment
Understanding the forces steering market sentiments toward expected rate cuts is essential. This part of the article explores factors such as inflationary concerns, central bank communications, and global economic uncertainties that contribute to the market's anticipation of rate adjustments.
The Role of Central Banks
Central banks play a pivotal role in shaping market expectations. This section analyzes the influence of central bank statements, policies, and communication strategies in driving or countering market sentiments on rate cuts.
Implications for Investors and Traders
The divergence in perspectives between the OECD and market expectations carries implications for investors and traders. This part of the article explores potential market reactions, investment strategies, and the risks associated with misaligned expectations.
Global Economic Policy Ramifications
The contrasting viewpoints on rate cuts have broader implications for global economic policies. This section examines how the discord between the OECD and market sentiments might impact policy decisions, currency valuations, and international cooperation in managing economic challenges.
OECD's Economic Assessment
Taking a closer look at the OECD's economic assessment provides insights into their outlook and expectations. This part of the article explores key indicators and analyses that inform the OECD's stance on rate cuts, offering a nuanced understanding of their perspective.
Navigating Uncertainties: Future Developments
As markets and international organizations navigate an era of economic uncertainties, this section speculates on potential future developments. Will market sentiments align with the OECD's assessments, or will evolving economic conditions lead to a convergence of perspectives?
Conclusion
The discord between market expectations and the OECD's stance on rate cuts introduces a fascinating dynamic into the global economic landscape. This article provides a comprehensive exploration of the factors driving this dissonance, the potential implications for various stakeholders, and the uncertainties that lie ahead. As economic conditions evolve, staying attuned to the evolving perspectives of both markets and international organizations becomes crucial. Stay tuned for updates as the narrative unfolds.
Economic Resilience: US Third-Quarter GDP Growth Revised Upward to 5.2%
Forecasting Financial Resilience: The Weather-Aware Bank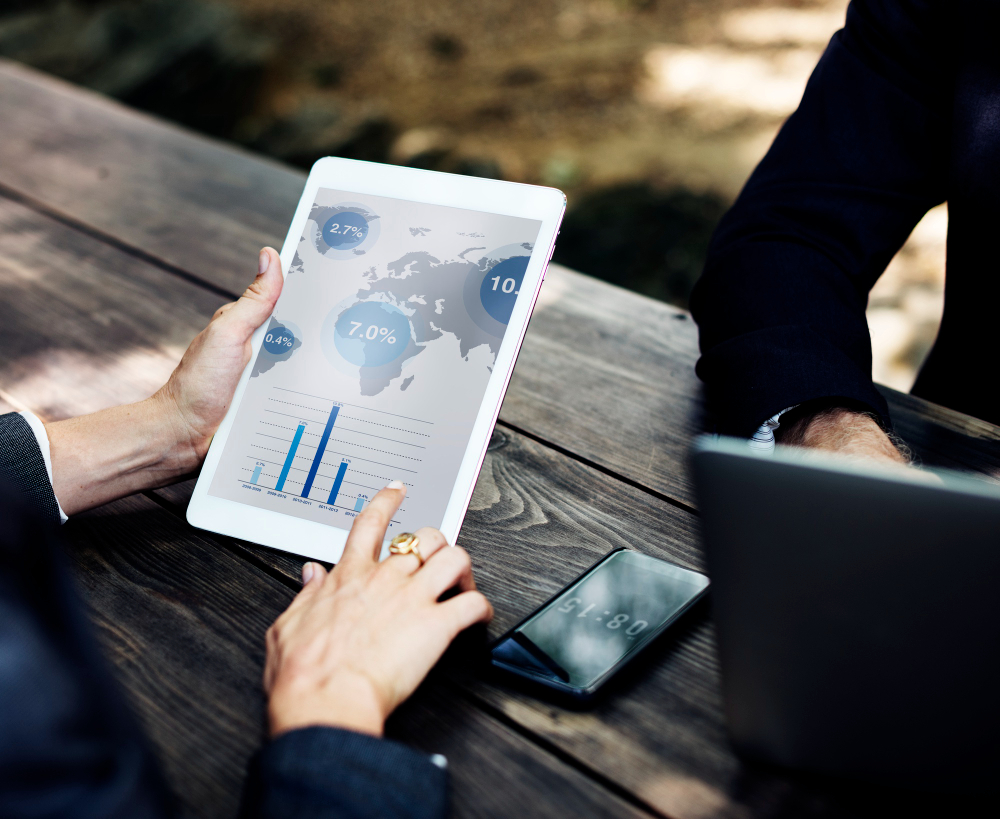 Introduction:
Weather-Smart Banking
Hello, dear readers! Weather isn't just casual chatter; it's a crucial aspect influencing financial stability. Join me on this enlightening journey as we explore how a weather-aware bank forecasts, strategizes, and safeguards its finances amidst ever-changing weather patterns.
Weather's Impact on Financial Forecasting
Weather isn't just about rain or shine; it's about financial repercussions. Delve into how weather patterns influence financial predictions and banking operations.
Adapting Operations to Weather Variability
Explore how this bank adapts its day-to-day operations—customer services, investments, and risk assessments—based on the unpredictable nature of weather.
Proactive Financial Resilience Strategies
Discover the bank's strategies to fortify against weather-induced financial risks. This includes diversification, contingency planning, and a proactive approach to risk mitigation.
Advanced Forecasting Technologies
Peek behind the scenes to witness the technological marvels used by the bank—AI, predictive analytics, and meteorological data—to forecast financial resilience amidst varying weather conditions.
Collaborative Initiatives: Banking with Meteorologists
Unveil the collaborative efforts between the bank and meteorological experts. Explore how these partnerships contribute to improved weather predictions and financial planning.
Strategies for Weather-Resilient Finances
| Strategies | Description |
| --- | --- |
| Risk Diversification | Spreading investments to minimize weather-induced losses |
| Contingency Plans | Outlining responses to mitigate disruption during weather events |
| Advanced Forecasting | Employing cutting-edge tech for precise weather predictions |
| Collaborative Partnerships | Engaging experts for enhanced weather insights |
FAQs:
Navigating Financial Weather Patterns
Q1: How does weather variability impact loan approvals?
A: Severe weather events can affect borrower creditworthiness and influence loan approval decisions.
Q2: What role does weather forecasting play in investment strategies?
A: Accurate weather forecasts assist in assessing potential risks and planning investment strategies for weather-induced events.
Conclusion:
Anchoring Stability through Weather-Resilient Financial Practices
In conclusion, this weather-aware bank's proactive approach to financial resilience underscores the importance of preparedness. Through strategic planning, technological advancements, and collaborative efforts, the bank navigates the unpredictable financial landscapes influenced by weather patterns.