Unlock Your Core Strength: How Pilates Can Help You Strengthen Your Core Muscles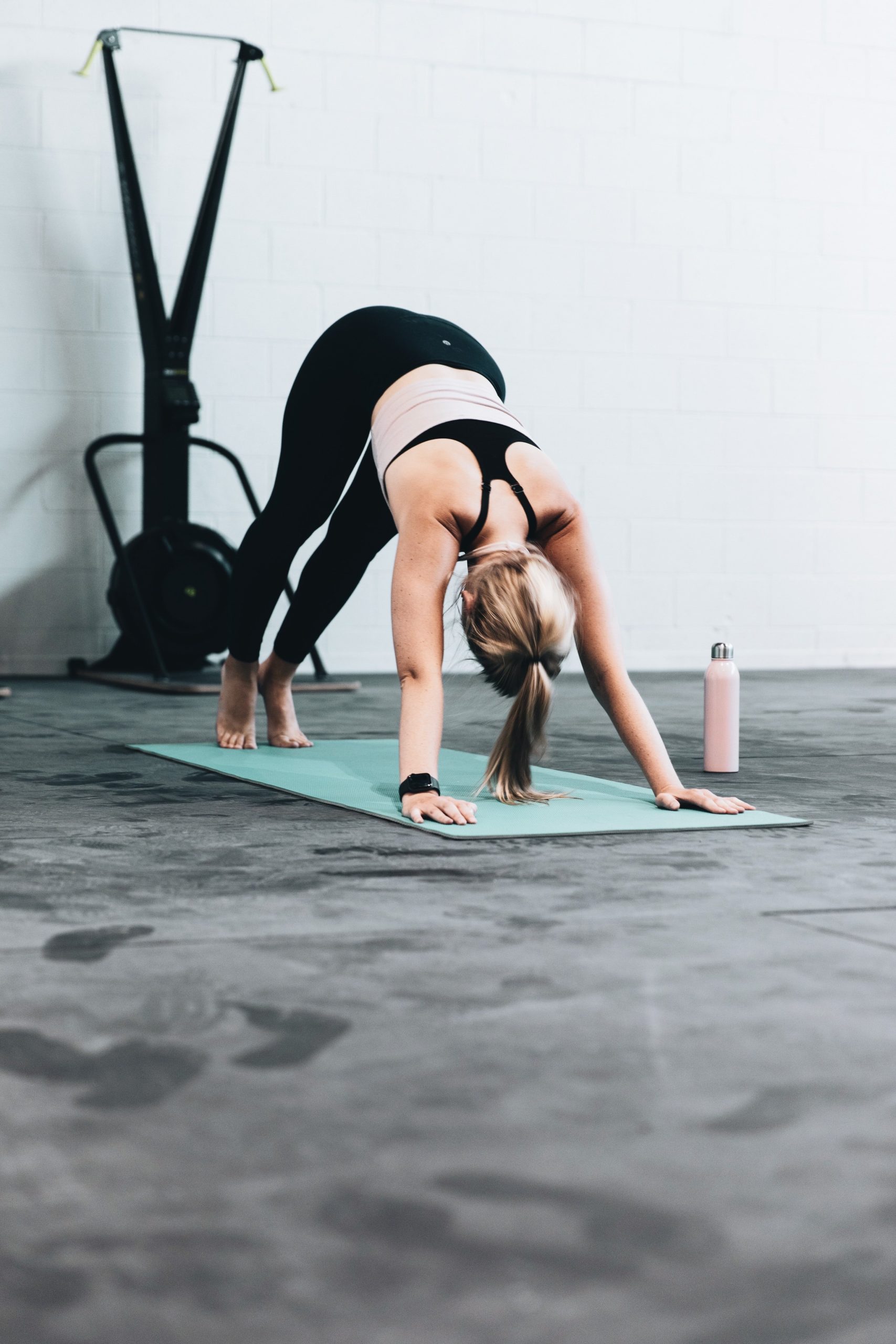 Have you ever felt like you have trouble keeping your abs and core muscles strong? Are you looking for a way to exercise that will help build and strengthen your core? Pilates is the answer. Pilates is a form of exercise developed in the early 20th century by Joseph Pilates, which focuses on building strength and flexibility through controlled movements that engage the entire body. This blog post will discuss how pilates can help you unlock your core strength, including the benefits of doing Pilates, what kind of exercises it includes, and how it can help you strengthen your core muscles. We'll also provide some tips on where to start if you're interested in trying out Pilates for yourself. Read on to learn more!
What is Pilates?
Pilates is a form of exercise that emphasizes correct posture, core muscle strength, and controlled movement. It is an excellent way to improve your overall fitness level and can help alleviate back pain. The benefits of Pilates are derived from the proper execution of exercises which work the body's core muscles.
Pilates was invented by Joseph Pilates in the early 20th century. He developed this system of exercise while working as a nurse in a hospital during World War I. After the war, he opened a studio in New York City where he taught his method to dancers and other performers. Today, there are thousands of Pilates studios around the world and millions of people practice Pilates regularly.
The key to getting the most out of Pilates is to focus on quality over quantity. In other words, it's better to do a few Pilates exercises correctly than to try to do too many and end up doing them poorly. When done correctly, Pilates exercises can tone your muscles, improve your flexibility, and give you better posture and alignment.
The Benefits of Pilates
Pilates is a form of exercise that targets the core muscles, which are the muscles around the abdomen and lower back. The benefits of Pilates include improved posture, reduced back pain, and increased core strength.
The core muscles are responsible for stabilizing the spine and pelvis and providing support for the upper body. Pilates exercises help to strengthen these muscles, resulting in improved posture and reduced back pain. In addition, strong core muscles can help to prevent injuries by absorbing impact and keeping the body balanced.
Pilates also helps to improve flexibility and increase range of motion. This can lead to better performance in other types of physical activity as well as reducing the risk of injuries.
Overall, Pilates is an effective way to improve posture, reduce back pain, and increase core strength. It is also beneficial for flexibility and overall fitness.
The Different Types of Pilates
Pilates is a great way to strengthen your core muscles, but there are different types of Pilates that can help you target different muscle groups. Here are the different types of Pilates:
1. Mat Pilates: This type of Pilates is done on a mat and uses your own body weight for resistance. It's a great way to start building core strength because it's low-impact and can be modified to suit your fitness level.
2. Reformer Pilates: This type of Pilates uses a machine called a reformer, which provides resistance through springs and pulleys. It's a more challenging workout than mat Pilates, but it's still suitable for beginners.
3. Cadillac Pilates: This type of Pilates uses a machine called a Cadillac, which has a moving platform that you lie on while performing exercises. It's a more advanced workout than reformer or mat Pilates, so it's not recommended for beginners.
4. Chair Pilates: This type of Pilates uses a chair as the primary piece of equipment. It's a great workout for people who have trouble getting up and down from the floor, or who need an extra challenge when it comes to core strength.
5. Barrels Pilates: This type of Pilates uses barrels instead of mats or reformers. It's a more advanced workout that helps build total-body strength, so it's not recommended for beginners.
How to Get Started with Pilates
If you're looking to improve your overall strength and fitness, Pilates is a great option. Not only does it tone your muscles and help with weight loss, but it can also help improve your posture and flexibility.
Getting started with Pilates is easy, and there are a variety of classes and programs available to fit your needs and goals. To get started, all you need is a mat and some comfortable clothing.
There are a few different ways to get started with Pilates. You can either join a class at a studio or gym, or do an at-home workout using a DVD or online program. If you're new to the world of Pilates, we recommend taking a few beginner classes to get familiar with the basic movements and principles before moving on to more advanced workouts.
Pilates is a great way to improve your overall strength, fitness, and wellbeing. So what are you waiting for? Get out there and give it a try!
Pilates Recipes
Pilates exercises are great for toning and strengthening your core muscles. But what if you want to take your Pilates practice to the next level?
One way to do that is by incorporating Pilates into your daily routine. And one way to do that is by incorporating Pilates recipes into your diet.
Pilates Recipes are a great way to get the benefits of Pilates without having to go to a class or use any equipment.
Here are some easy and delicious Pilates recipes for you to try:
1. Banana-Nut Oatmeal: Start your day with this yummy and nutritious breakfast. All you need is 1/2 cup oats, 1 ripe banana, 1/4 cup almond milk, 1 tablespoon honey, 1/4 teaspoon cinnamon, and 1/4 cup chopped nuts. Cook the oats according to package instructions and then stir in the remaining ingredients. Enjoy!
2. Turkey-Avocado Wrap: This light and healthy lunch is perfect for days when you're on the go. Simply wrap up 1 whole wheat tortilla with 2 ounces sliced turkey, 1/4 avocado, 1 small tomato, and some greens of your choice. Drizzle with balsamic vinegar or your favorite dressing and enjoy!
3. Spicy Salmon Bowl: This bowl is packed with protein and healthy fats that will help fuel your body throughout the day. Simply roast or grill 4 ounces of salmon fillet and top it with 1
Conclusion
We hope this article has helped to shed some light on just how beneficial Pilates can be for strengthening the core muscles. With regular practice, you'll find that your posture improves and with improved posture comes a newfound sense of confidence. Not only is Pilates an excellent way to strengthen your core muscles but it also offers numerous other health benefits such as increased flexibility and improved circulation. If you're looking for a safe and effective way to unlock your core strength, then give Pilates a try!
Tiny Tears: Dr. Emily Chew Unveils Causes and Symptoms of Dry Eyes in Children
Pumpkin Power: The Secret Benefits for Hair Growth Hidden in Every Seed
Neem Elixir: Chris McMillan Unravels the Trusted Secret for Lice-Free Haircare Inspired by Mother's Wisdom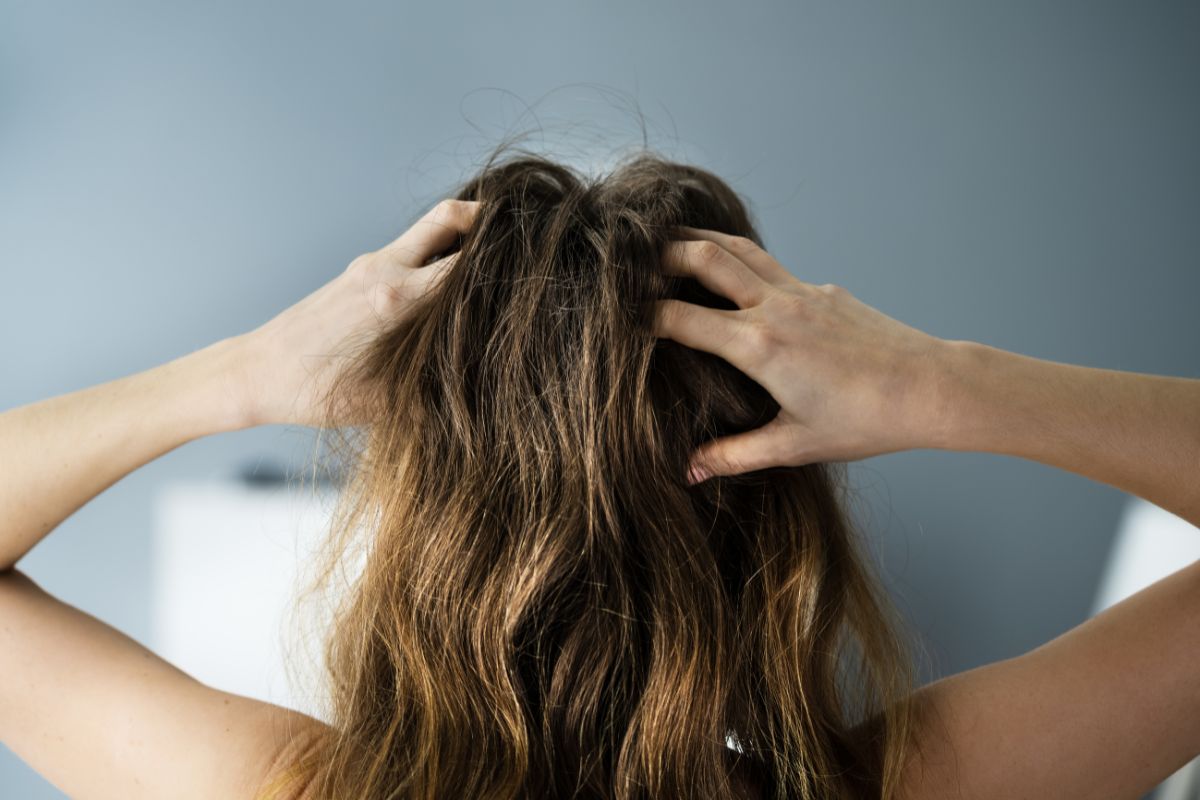 Introduction
Embark on a journey into the realms of natural haircare with Chris McMillan, a visionary hairstylist deeply rooted in sustainable beauty practices. In this exploration, we unveil the timeless wisdom of lice-free haircare inspired by generations of mothers and delve into the Neem Elixir—a natural gem that forms the backbone of this trusted secret.
Meet Chris McMillan: A Visionary in Natural Haircare
Chris McMillan stands as a prominent figure in the world of hairstyling, renowned for his visionary approach that seamlessly blends beauty with sustainability. With a rich portfolio and a commitment to natural practices, McMillan's expertise becomes a guiding light in our journey toward discovering the secrets of lice-free haircare.
The Legacy of Mother's Wisdom
At the heart of the Neem Elixir lies the legacy of mother's wisdom—an invaluable treasure trove of natural remedies and time-tested practices. Passed down through generations, these traditions form the foundation of the Neem Elixir, echoing the belief that effective haircare transcends fleeting trends.
Neem Elixir Unveiled: The Natural Guardian Against Lice
The Neem Elixir takes center stage as McMillan unravels its secrets. Rooted in the antimicrobial and insecticidal properties of neem, this elixir emerges as a natural guardian against lice—an age-old solution to a persistent problem. McMillan explores how neem, a botanical powerhouse, becomes the backbone of this trusted remedy.
Neem's Potent Benefits: More Than Lice Prevention
Beyond its prowess in lice prevention, McMillan illuminates the multifaceted benefits of neem. From nourishing the scalp to promoting hair growth and overall health, neem becomes a holistic solution for those seeking more than just a lice-free scalp. The Neem Elixir represents a commitment to comprehensive haircare.
DIY Neem Elixir: Recreating the Timeless Tradition
Chris McMillan generously shares the art of creating a DIY Neem Elixir, ensuring that the tradition is not confined to the past but seamlessly integrated into contemporary haircare routines. With accessible ingredients and simple steps, McMillan invites individuals to personalize their Neem Elixir and experience the magic of natural care.
The Neem Elixir Experience: A Journey to Lice-Free Hair
Embark on a captivating journey through testimonials and stories of individuals who have embraced the Neem Elixir experience. From preventing lice infestations to achieving healthier, shinier hair, witness the transformative effects of this natural elixir. McMillan's insights provide a glimpse into the diverse ways Neem Elixir can elevate your haircare ritual.
Neem Elixir vs. Commercial Lice Treatments: A Comparative Insight
McMillan offers a comparative analysis, juxtaposing Neem Elixir against commercial lice treatments. Explore the advantages of choosing a natural remedy over conventional products laden with chemicals. The comparison sheds light on the efficacy, safety, and sustainability of Neem Elixir, advocating for a mindful shift in haircare choices.
Neem Elixir Application Guide: Tips for Optimal Results
To ensure optimal results, McMillan shares a comprehensive guide on the application of Neem Elixir. From application techniques to frequency, these tips empower individuals to integrate Neem Elixir seamlessly into their haircare routines, maximizing its protective and nourishing properties.
Chris McMillan's Neem Elixir Essentials
A curated collection of essentials serves as a go-to resource for those embarking on the Neem Elixir journey. McMillan compiles key ingredients, application techniques, and essential tips to provide a comprehensive overview. This section acts as a guide for individuals committed to embracing the wisdom of Neem Elixir for lice-free and vibrant hair.
Embracing Natural Wisdom: A Call to Sustainable Beauty
In the concluding section, McMillan extends a call to embrace natural wisdom and sustainable beauty. The Neem Elixir, inspired by the trusted practices of mothers, represents more than a haircare solution—it symbolizes a movement towards conscious and holistic beauty. Join Chris McMillan in celebrating lice-free, vibrant hair and honoring the timeless beauty that transcends generations. Embrace the Neem Elixir and redefine your haircare routine with the magic of natural wisdom.