Conquer Your Fear: An Introduction To Obstacle Course Racing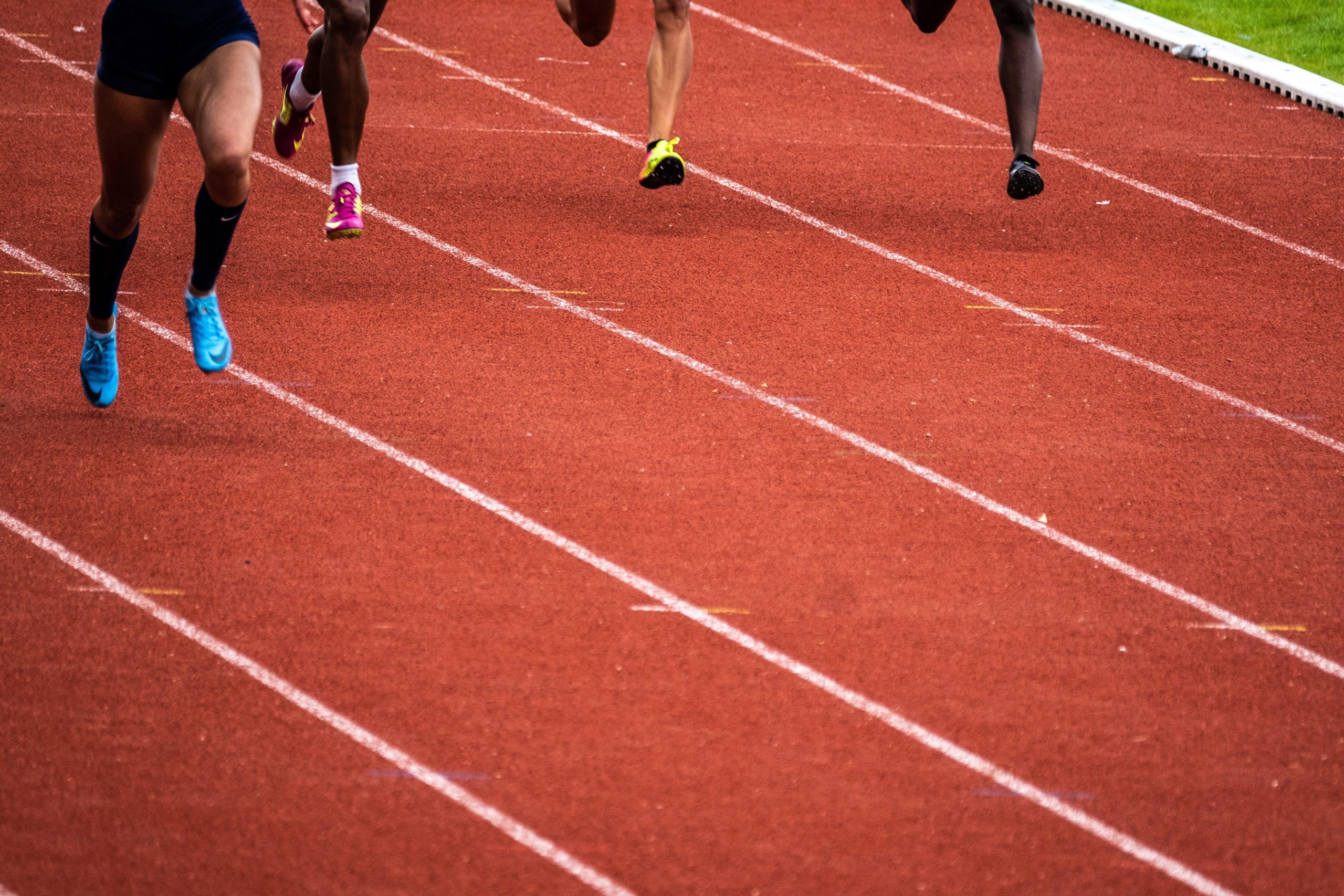 If you're looking for an adventure that will push you to the limit, then obstacle course racing may be just the thing for you. Obstacle course racing is a physically and mentally demanding sport that requires strategy, skill, and strength in order to succeed. But most importantly, it requires courage. Conquer your fear and challenge yourself in this thrilling sport of obstacle course racing. In this blog post, we'll explore what obstacle course racing is, its benefits, and the basic techniques you need to know before you tackle your first race. Get ready and let's conquer our fears together!
What is an Obstacle Course Race?
An obstacle course race is a race in which participants are required to overcome a variety of physical challenges. These challenges can include anything from climbing walls to jumping through fire.
Obstacle course races have become increasingly popular in recent years, with many people taking on the challenge as a way to push themselves physically and mentally. The races can be extremely challenging, but they are also great fun and a great way to test your limits.
If you're thinking of taking on an obstacle course race, the first thing you need to do is make sure you're physically prepared for the challenge. This means making sure you have a good level of fitness and that you're comfortable with the obstacles you'll face.
Once you're physically prepared, it's time to start training for the race. There are a number of different ways to approach this, but the most important thing is to make sure you're gradually increasing your mileage and intensity as you get closer to the race day.
When it comes to race day itself, there are a few things you can do to make sure you're as prepared as possible. First, make sure you've got all the gear you need – this includes things like proper footwear and clothing, as well as any food or drink that you might need during the race.
Second, give yourself plenty of time to warm up before the start of the race. This will help your body adjust to the physical demands of the race and avoid any injuries.
The Different Types of Obstacle Course Races
There are many different types of obstacle course races, from mud runs to Spartan Races to Tough Mudders. Each race is different, with its own set of obstacles and challenges.
Mud runs are typically shorter races, 5-10 kilometers, with a variety of obstacles and mud pits. Spartan Races are longer, 10-15 kilometers, with more challenging obstacles. Tough Mudders are the longest and most difficult, with courses up to 20 kilometers and tougher obstacles.
Obstacles can include anything from climbing walls to crawling under barbed wire to jumping through fire pits. Some races also have mental challenges, like solving puzzles or navigating through a maze.
No matter what type of obstacle course race you choose, be prepared for a challenge. But remember, the real challenge is conquering your fears and finishing the race!
Pros and Cons of Obstacle Course Racing
Obstacle course racing (OCR) is a rapidly growing sport that tests participants' strength, endurance, and ability to overcome obstacles. Unlike traditional races, OCR courses often include elements such as mud, walls, and rope climbs.
While OCR can be a fun and challenging way to get outside of your comfort zone, it's important to know what you're signing up for before you tackle an obstacle course. Here are some pros and cons of obstacle course racing to help you decide if it's right for you:
Pros:
-Builds strength, endurance, and confidence
-Is a great workout for the whole body
-Can be done solo or with a team
-Is enjoyable and empowering
Cons:
-May be physically demanding for some people
-Requires training and preparation
-Can be weather dependent
What to Expect at an Obstacle Course Race?
An obstacle course race is a test of strength, endurance, and mental toughness. There are a variety of different types of races, but they all have one thing in common: they are designed to challenge you physically and mentally.
Here are some things to expect at an obstacle course race:
-A variety of obstacles that will test your strength, endurance, and agility
-Muddy, wet, and challenging terrain
-A competitive and supportive environment
-An experience that will push you outside of your comfort zone
Whether you're looking for a new challenge or just want to see what all the hype is about, obstacle course racing is a great way to push yourself both physically and mentally. So get out there and conquer your fears!
Training for an Obstacle Course Race
Assuming you have no prior experience with running or obstacle course racing, training for an OCR can seem like a daunting task. But don't worry, we're here to help! Below is a 12-week training plan that gradually builds up your mileage and introduces you to some of the common obstacles you'll encounter in a race.
Weeks 1-4: Start by gradually increasing your running mileage, aim for 3-5 runs per week. During these runs, focus on building up your stamina and endurance.
Weeks 5-8: Now that you have a solid base mileage, start adding in some speed work. Incorporate 1-2 days of sprints or hill repeats into your weekly routine.
Weeks 9-12: This is the home stretch! At this point you should be able to comfortably run 5-6 miles. Now it's time to start practicing with obstacles. If possible, find a local park or playground that has monkey bars, hurdles, or other obstacles that you can use to practice with. Alternatively, set up a makeshift obstacle course in your backyard or local park!
Conclusion
Obstacle course racing is an incredible way to challenge yourself mentally and physically, while also having fun. It can be a great way to push past your own mental and physical boundaries, learn something new, and develop the skills needed to become a better version of yourself. With proper preparation and determination, you have everything it takes to conquer your fear of obstacles and complete an obstacle course race! Good luck!
Tiny Tears: Dr. Emily Chew Unveils Causes and Symptoms of Dry Eyes in Children
Pumpkin Power: The Secret Benefits for Hair Growth Hidden in Every Seed
Neem Elixir: Chris McMillan Unravels the Trusted Secret for Lice-Free Haircare Inspired by Mother's Wisdom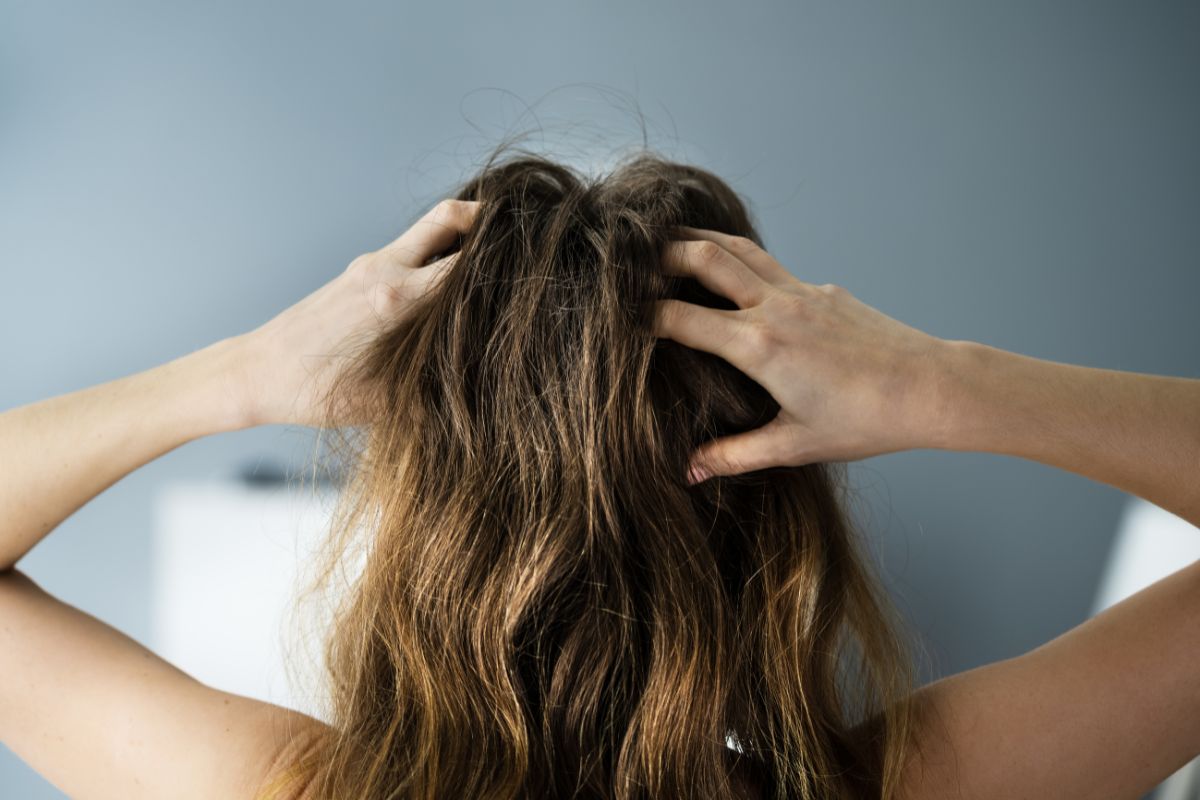 Introduction
Embark on a journey into the realms of natural haircare with Chris McMillan, a visionary hairstylist deeply rooted in sustainable beauty practices. In this exploration, we unveil the timeless wisdom of lice-free haircare inspired by generations of mothers and delve into the Neem Elixir—a natural gem that forms the backbone of this trusted secret.
Meet Chris McMillan: A Visionary in Natural Haircare
Chris McMillan stands as a prominent figure in the world of hairstyling, renowned for his visionary approach that seamlessly blends beauty with sustainability. With a rich portfolio and a commitment to natural practices, McMillan's expertise becomes a guiding light in our journey toward discovering the secrets of lice-free haircare.
The Legacy of Mother's Wisdom
At the heart of the Neem Elixir lies the legacy of mother's wisdom—an invaluable treasure trove of natural remedies and time-tested practices. Passed down through generations, these traditions form the foundation of the Neem Elixir, echoing the belief that effective haircare transcends fleeting trends.
Neem Elixir Unveiled: The Natural Guardian Against Lice
The Neem Elixir takes center stage as McMillan unravels its secrets. Rooted in the antimicrobial and insecticidal properties of neem, this elixir emerges as a natural guardian against lice—an age-old solution to a persistent problem. McMillan explores how neem, a botanical powerhouse, becomes the backbone of this trusted remedy.
Neem's Potent Benefits: More Than Lice Prevention
Beyond its prowess in lice prevention, McMillan illuminates the multifaceted benefits of neem. From nourishing the scalp to promoting hair growth and overall health, neem becomes a holistic solution for those seeking more than just a lice-free scalp. The Neem Elixir represents a commitment to comprehensive haircare.
DIY Neem Elixir: Recreating the Timeless Tradition
Chris McMillan generously shares the art of creating a DIY Neem Elixir, ensuring that the tradition is not confined to the past but seamlessly integrated into contemporary haircare routines. With accessible ingredients and simple steps, McMillan invites individuals to personalize their Neem Elixir and experience the magic of natural care.
The Neem Elixir Experience: A Journey to Lice-Free Hair
Embark on a captivating journey through testimonials and stories of individuals who have embraced the Neem Elixir experience. From preventing lice infestations to achieving healthier, shinier hair, witness the transformative effects of this natural elixir. McMillan's insights provide a glimpse into the diverse ways Neem Elixir can elevate your haircare ritual.
Neem Elixir vs. Commercial Lice Treatments: A Comparative Insight
McMillan offers a comparative analysis, juxtaposing Neem Elixir against commercial lice treatments. Explore the advantages of choosing a natural remedy over conventional products laden with chemicals. The comparison sheds light on the efficacy, safety, and sustainability of Neem Elixir, advocating for a mindful shift in haircare choices.
Neem Elixir Application Guide: Tips for Optimal Results
To ensure optimal results, McMillan shares a comprehensive guide on the application of Neem Elixir. From application techniques to frequency, these tips empower individuals to integrate Neem Elixir seamlessly into their haircare routines, maximizing its protective and nourishing properties.
Chris McMillan's Neem Elixir Essentials
A curated collection of essentials serves as a go-to resource for those embarking on the Neem Elixir journey. McMillan compiles key ingredients, application techniques, and essential tips to provide a comprehensive overview. This section acts as a guide for individuals committed to embracing the wisdom of Neem Elixir for lice-free and vibrant hair.
Embracing Natural Wisdom: A Call to Sustainable Beauty
In the concluding section, McMillan extends a call to embrace natural wisdom and sustainable beauty. The Neem Elixir, inspired by the trusted practices of mothers, represents more than a haircare solution—it symbolizes a movement towards conscious and holistic beauty. Join Chris McMillan in celebrating lice-free, vibrant hair and honoring the timeless beauty that transcends generations. Embrace the Neem Elixir and redefine your haircare routine with the magic of natural wisdom.