Beauty is More Than Skin Deep: The Connection Between Physical and Mental Wellness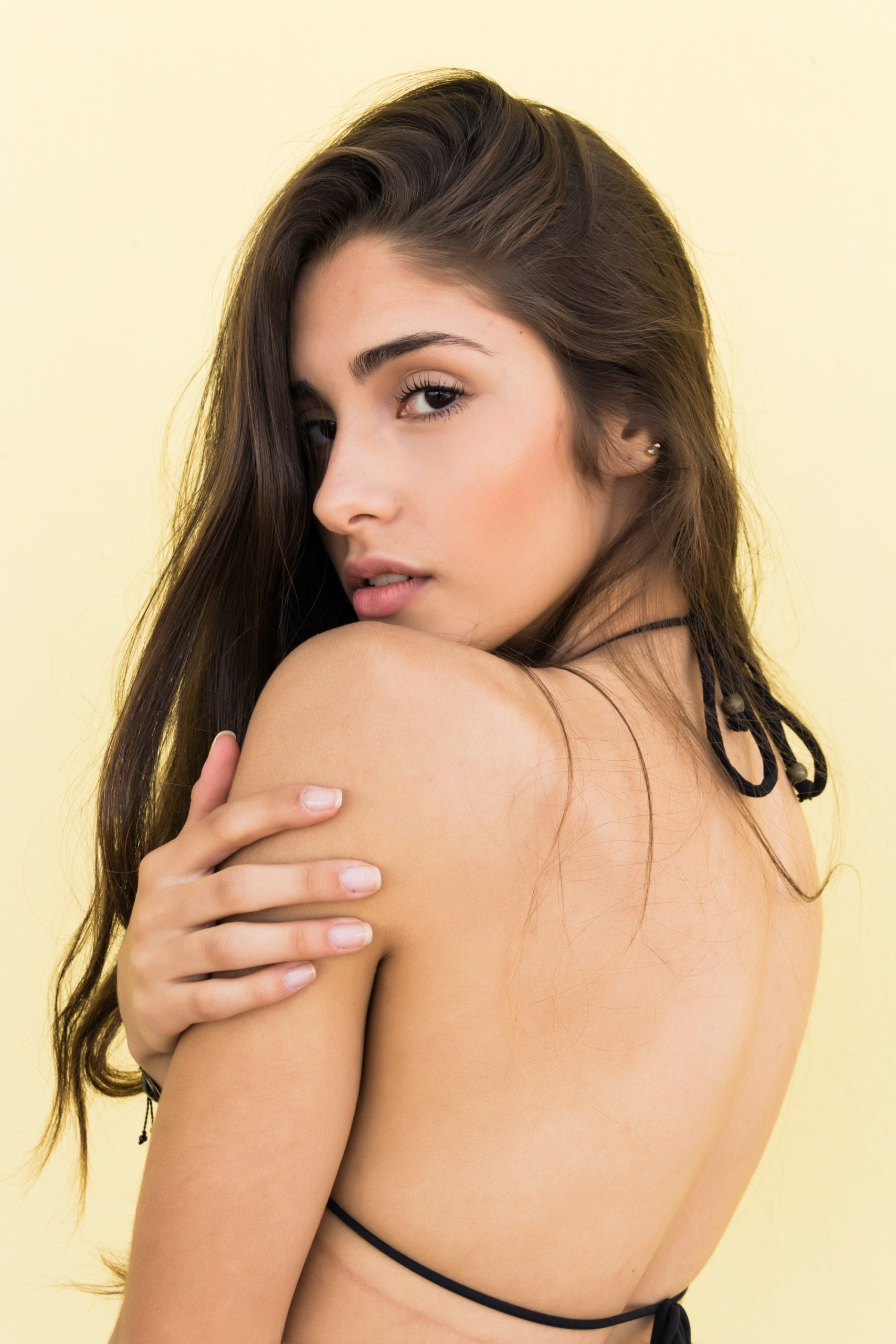 Welcome to our blog post, where we explore the notion that beauty is more than skin deep. We often hear this phrase, but what does it really mean? In today's society, there is a heavy emphasis on physical appearance and aesthetics. However, true beauty goes beyond outward appearances and encompasses both physical and mental wellness. In this article, we delve into the connection between physical and mental health and how they contribute to overall wellbeing. So sit back, grab a cup of tea or your favorite beverage, and let's dive in!
The Importance of Physical Wellness
Most people know that physical wellness is important for overall health, but many don't realize the strong connection between physical and mental wellness. When you are physically well, you have more energy and stamina to pursue your goals, handle stress more effectively, and think more clearly. Conversely, when you are not physically well, you may feel tired and sluggish, have difficulty concentrating, and be more prone to anxiety and depression.
There are many different aspects to physical wellness, but one of the most important is exercise. Regular exercise has been shown to improve mood, reduce stress levels, increase energy levels, promote better sleep, and even help to fight off illness. No matter what your fitness level may be, there is an exercise program out there that can help you achieve your physical wellness goals.
Another important part of physical wellness is nutrition. Eating a balanced diet that includes plenty of fruits, vegetables, whole grains, lean proteins, and healthy fats can help improve your energy levels, moods swings, concentration levels, and overall health. Avoiding processed foods and excessive amounts of sugar can also be helpful in achieving optimal physical wellness.
Finally, it's important to pay attention to your body's signals when it comes to physical wellness. If you are feeling run down or excessively tired, make sure to get enough rest. If you have persistent pain or other unusual symptoms , consult with a medical professional to rule out any underlying health issues. By taking care of your
The Impact of Physical Wellness on Mental Health
It is widely known that maintaining physical wellness is important for overall health and well-being. However, what is often not as well known is the impact that physical wellness can have on mental health. While it is important to maintain mental wellness through activities such as therapy and medication, physical wellness can also play a role in improving mental health.
There are a number of ways in which physical wellness can impact mental health. For one, exercise has been shown to release endorphins, which have mood-boosting effects. Exercise can also help to reduce stress and anxiety levels. In addition, healthy eating habits can improve mood and energy levels, while also helping to reduce the risk of developing mental health conditions such as depression and anxiety.
Overall, maintaining physical wellness is an important part of maintaining mental wellness. By taking care of your body, you are also taking care of your mind.
Tips for Improving Physical Wellness
When it comes to wellness, beauty is more than skin deep. The connection between physical and mental wellness is essential for achieving overall health and balance in your life. Here are some tips for improving physical wellness:
1. Eat a healthy diet: Eating nutritious foods helps your body to function at its best. Make sure to include plenty of fruits, vegetables, and whole grains in your diet.
2. Get regular exercise: Exercise not only helps to keep your body fit and toned, but it also releases endorphins that have mood-boosting benefits.
3. Get enough sleep: Sleep is important for both physical and mental health. Make sure to get at least 7-8 hours of sleep each night.
4. Take breaks during the day: Taking breaks throughout the day helps to reduce stress levels and can improve your overall sense of well-being.
5. Practice relaxation techniques: Relaxation techniques such as yoga, meditation, or deep breathing can help to promote calmness and peace of mind.
The Connection Between Mental and Physical Wellness
The connection between mental and physical wellness is more than skin deep. It's an important part of overall health and well-being.
Mental health is essential to our overall well-being. It helps us cope with stress, make choices, and relate to others. When our mental health is not good, it can affect our physical health.
Physical health is also important to our overall well-being. It helps us stay active and independent as we age. Physical activity can also improve mental health.
The connection between mental and physical wellness is a two-way street. When one is not well, the other may be affected. That's why it's important to take care of both your mind and body.
The Importance of Holistic Wellness
Holistic wellness is the approach to health that takes into account the whole person, including physical, mental, and emotional wellbeing. It's about more than just looking good on the outside; it's about feeling good on the inside, too.
There are many benefits to pursuing holistic wellness. For one, it can help reduce stress and promote relaxation. When our minds are calm and relaxed, our bodies tend to follow suit. This can lead to improved sleep, digestion, and immunity.
In addition, holistic wellness can also improve our mental and emotional health. By taking a comprehensive approach to our wellbeing, we can identify areas of imbalance and work to correct them. This can lead to increased feelings of happiness, peace, and satisfaction in life.
Finally, holistic wellness can also help us create a more sustainable lifestyle. When we take care of ourselves physically, mentally, and emotionally, we're better equipped to take care of our planet. Sustainable living is not only good for the environment; it's good for us too!
If you're interested in pursuing holistic wellness, there are many ways to get started. firstly , consult with a healthcare professional to get personalized advice. Secondly , check out some of the resources below for further reading on the topic . Finally , start incorporating some healthy habits into your daily routine!
Conclusion
The connection between physical and mental wellness is apparent. Beauty is not only skin deep, but also a reflection of our internal wellbeing. A healthy lifestyle that involves proper nourishment, exercise, adequate sleep and stress management can help individuals look good on the outside and feel great on the inside. With these strategies in hand, we are sure to have a lasting effect on both our physical and mental health!
Tiny Tears: Dr. Emily Chew Unveils Causes and Symptoms of Dry Eyes in Children
Pumpkin Power: The Secret Benefits for Hair Growth Hidden in Every Seed
Neem Elixir: Chris McMillan Unravels the Trusted Secret for Lice-Free Haircare Inspired by Mother's Wisdom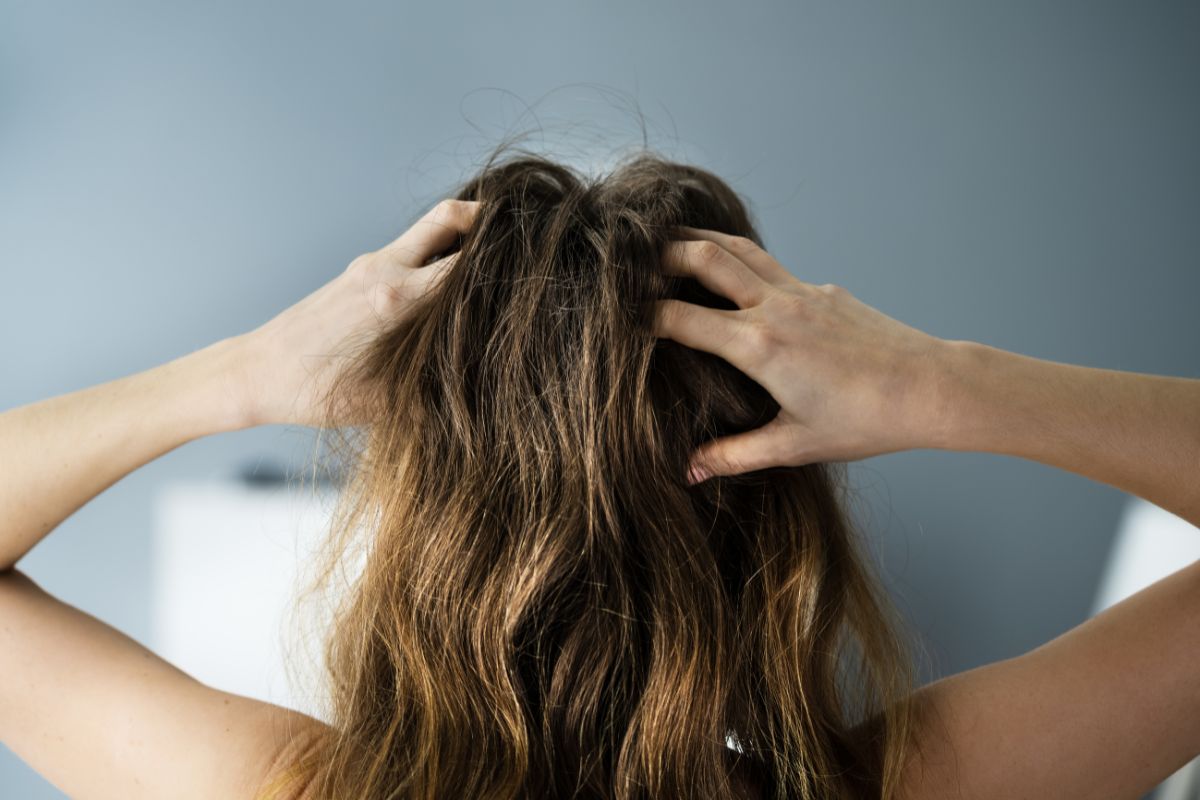 Introduction
Embark on a journey into the realms of natural haircare with Chris McMillan, a visionary hairstylist deeply rooted in sustainable beauty practices. In this exploration, we unveil the timeless wisdom of lice-free haircare inspired by generations of mothers and delve into the Neem Elixir—a natural gem that forms the backbone of this trusted secret.
Meet Chris McMillan: A Visionary in Natural Haircare
Chris McMillan stands as a prominent figure in the world of hairstyling, renowned for his visionary approach that seamlessly blends beauty with sustainability. With a rich portfolio and a commitment to natural practices, McMillan's expertise becomes a guiding light in our journey toward discovering the secrets of lice-free haircare.
The Legacy of Mother's Wisdom
At the heart of the Neem Elixir lies the legacy of mother's wisdom—an invaluable treasure trove of natural remedies and time-tested practices. Passed down through generations, these traditions form the foundation of the Neem Elixir, echoing the belief that effective haircare transcends fleeting trends.
Neem Elixir Unveiled: The Natural Guardian Against Lice
The Neem Elixir takes center stage as McMillan unravels its secrets. Rooted in the antimicrobial and insecticidal properties of neem, this elixir emerges as a natural guardian against lice—an age-old solution to a persistent problem. McMillan explores how neem, a botanical powerhouse, becomes the backbone of this trusted remedy.
Neem's Potent Benefits: More Than Lice Prevention
Beyond its prowess in lice prevention, McMillan illuminates the multifaceted benefits of neem. From nourishing the scalp to promoting hair growth and overall health, neem becomes a holistic solution for those seeking more than just a lice-free scalp. The Neem Elixir represents a commitment to comprehensive haircare.
DIY Neem Elixir: Recreating the Timeless Tradition
Chris McMillan generously shares the art of creating a DIY Neem Elixir, ensuring that the tradition is not confined to the past but seamlessly integrated into contemporary haircare routines. With accessible ingredients and simple steps, McMillan invites individuals to personalize their Neem Elixir and experience the magic of natural care.
The Neem Elixir Experience: A Journey to Lice-Free Hair
Embark on a captivating journey through testimonials and stories of individuals who have embraced the Neem Elixir experience. From preventing lice infestations to achieving healthier, shinier hair, witness the transformative effects of this natural elixir. McMillan's insights provide a glimpse into the diverse ways Neem Elixir can elevate your haircare ritual.
Neem Elixir vs. Commercial Lice Treatments: A Comparative Insight
McMillan offers a comparative analysis, juxtaposing Neem Elixir against commercial lice treatments. Explore the advantages of choosing a natural remedy over conventional products laden with chemicals. The comparison sheds light on the efficacy, safety, and sustainability of Neem Elixir, advocating for a mindful shift in haircare choices.
Neem Elixir Application Guide: Tips for Optimal Results
To ensure optimal results, McMillan shares a comprehensive guide on the application of Neem Elixir. From application techniques to frequency, these tips empower individuals to integrate Neem Elixir seamlessly into their haircare routines, maximizing its protective and nourishing properties.
Chris McMillan's Neem Elixir Essentials
A curated collection of essentials serves as a go-to resource for those embarking on the Neem Elixir journey. McMillan compiles key ingredients, application techniques, and essential tips to provide a comprehensive overview. This section acts as a guide for individuals committed to embracing the wisdom of Neem Elixir for lice-free and vibrant hair.
Embracing Natural Wisdom: A Call to Sustainable Beauty
In the concluding section, McMillan extends a call to embrace natural wisdom and sustainable beauty. The Neem Elixir, inspired by the trusted practices of mothers, represents more than a haircare solution—it symbolizes a movement towards conscious and holistic beauty. Join Chris McMillan in celebrating lice-free, vibrant hair and honoring the timeless beauty that transcends generations. Embrace the Neem Elixir and redefine your haircare routine with the magic of natural wisdom.