Why Students Learn Better with a Flipped Classroom: A Look at the Benefits of Inverting Traditional Teaching Methods
Are you tired of sitting in a classroom for hours on end, only to feel like you haven't actually learned anything? If so, it may be time to flip your perspective on traditional teaching methods. The flipped classroom model is gaining popularity among educators and students alike for its ability to increase engagement and promote active learning. In this blog post, we'll explore why students learn better with a flipped classroom and the benefits of this innovative approach to education. Get ready to turn your learning experience upside down!
What is a Flipped Classroom?
When it comes to education, the flipped classroom is a new and innovative way of approaching instruction. In a traditional classroom, students are typically presented with lectures and then given assignments to complete at home. With a flipped classroom model, students watch lectures or read materials outside of class and then do their assignments in class.
There are several benefits of using a flipped classroom model. First, it allows students to learn at their own pace. If a student needs more time to understand a concept, he or she can replay the lecture or review the reading materials as many times as needed. Second, flipping the classroom gives teachers more time to work one-on-one with students or in small groups. This allows for more personalized instruction and more opportunities for students to get the help they need. Finally, flipping the classroom often leads to increased student engagement because it presents material in a new and exciting way.
If you're considering flipping your classroom, there are a few things you should keep in mind. First, make sure you have quality instructional materials that are engaging and easy to understand. Second, give your students enough time to digest the material before expecting them to apply it in class. And finally, be prepared to be flexible – not every lesson will go as planned but that's all part of the learning process!
The Benefits of a Flipped Classroom
When it comes to education, there is no one-size-fits-all approach. Different students learn best in different ways. Some students are visual learners who benefit from seeing information presented in a graphical way. Others are auditory learners who need to hear information in order to understand and remember it. And still others are kinesthetic learners who learn best by doing.
The traditional model of education, with the teacher lecturing and the students listening, does not work for all students. In fact, many students find this type of instruction boring and ineffective. They would much rather be actively engaged in their learning, working on projects and collaborating with their peers.
This is where the flipped classroom comes in. In a flipped classroom, students watch lectures or read texts at home before coming to class. Then, they use class time to work on projects, solve problems, and discuss what they have learned with their classmates. This allows teachers to provide individualized attention and guidance to each student while still covering all of the necessary material.
There are many benefits of using a flipped classroom model of instruction. These benefits include:
1) Students can learn at their own pace: In a traditional classroom setting, the pace of instruction is set by the teacher. This can be frustrating for students who learn quickly or who have already mastered the material being taught. With a flipped classroom model, these students can move ahead at their own pace by watching lectures or reading texts at home before coming to class
How to Implement a Flipped Classroom in Your School or District
Flipped classrooms have been shown to provide a number of benefits for students, including improved test scores and engagement. But what does it take to implement a flipped classroom in your school or district?
There are a few key things you'll need to do to make sure your flipped classroom is successful:
1. Train your teachers. This is probably the most important step. Your teachers will need to be comfortable with creating and using video content, as well as managing a class that's mostly self-paced. There are a number of great professional development resources available to help with this.
2. Create or curate quality video content. Not all videos are created equal! Make sure you're using high-quality, engaging videos that will capture your students' attention and keep them learning. If you don't have the budget or resources to create your own videos, there are plenty of great free resources out there (like Khan Academy) that you can use.
3. Implement some type of assessment system. In a flipped classroom, students are often working at their own pace and on their own time. This means you'll need to find a way to assess their understanding of the material outside of traditional tests and quizzes. There are a number of different options for doing this, so talk to your teachers and figure out what will work best for your situation.
4. Be prepared for some bumps in the road. Any time you're trying something new, there will be
Conclusion
Flipped classrooms have demonstrated success in improving student learning outcomes and deepening student engagement. By inverting traditional teaching methods, the flipped classroom approach allows students to take control of their own learning by providing them with greater access to content and more opportunities for interactive activities. As such, it is an effective way to promote active learning through digital technology that can be implemented both in person or online. With its increased focus on student autonomy, the flipped classroom model has emerged as a powerful tool for educators looking to provide a more dynamic educational experience.
Instant Camera vs. DSLR: Making the Right Choice for Your Photography Journey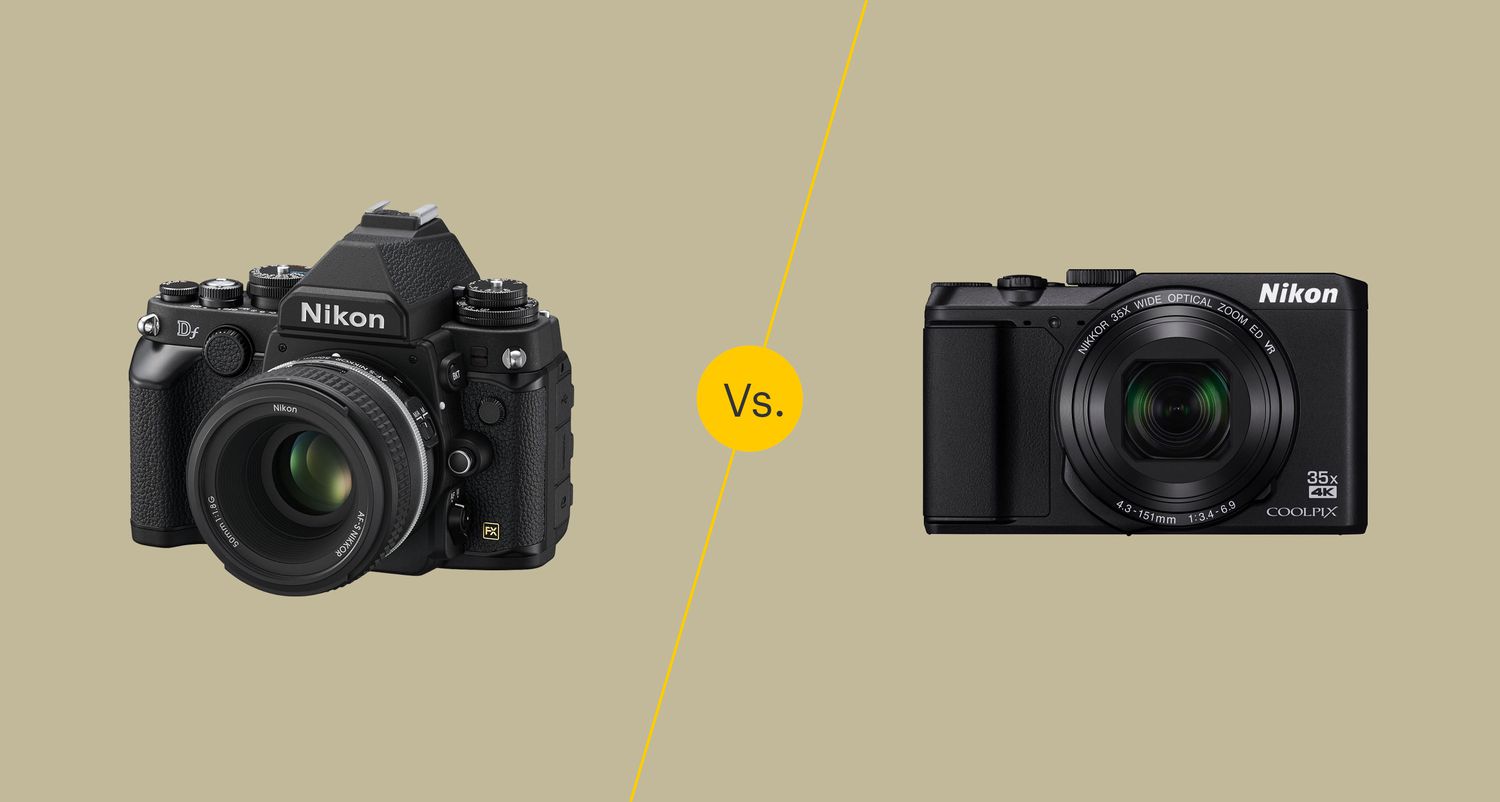 Instant Camera vs. DSLR: Which Camera Should You Choose?
In the world of photography, the choice between an instant camera and a DSLR can be daunting, especially for beginners looking to step up their photography game. Both options have their unique strengths and creative aspects, and the decision ultimately boils down to your preferences and needs. In this article, we'll compare instant cameras and DSLRs from various angles to help you make an informed choice.
What Type of Photographer Are You?
Instant Camera: Instant cameras are ideal if you're a casual photographer who wants to quickly capture memories, especially on holidays. They're also suitable if you're not looking to take a large volume of photos in your daily life.
DSLR: If you produce a higher volume of work or aspire to become a professional photographer, a DSLR is the better choice. DSLRs are versatile and can adapt to various photography genres, making them suitable for those aiming for a more serious photography journey.
Winner: DSLR
How Much Space Do You Want Your Camera to Take Up in Your Bag?
Instant Camera: Instant cameras are compact and easy to carry, making them perfect for on-the-go photography. They consume less space in your bag, which is convenient for daily commutes or travel.
DSLR: DSLR cameras tend to be bulkier, which can make you less inclined to carry them everywhere. If space in your bag is a concern, this might affect how often you use your camera.
Winner: Instant camera
What's Your Aesthetic?
Instant Camera: If you aim to create a vintage or nostalgic look in your photos, instant cameras are an excellent choice. They provide a unique aesthetic, and some brands offer different film options to experiment with colors.
DSLR: DSLR cameras offer more versatility in achieving different aesthetics, but it often involves post-processing using editing software. They are a better choice if you want to explore various styles and genres.
Winner: DSLR
Where Are You Going to Use Your Pictures?
Instant Camera: Instant cameras are perfect for physical copies of photos or photo albums. You can also use them for sharing on social media by scanning or taking pictures of the printed shots.
DSLR: If you plan to use your photos across multiple digital platforms or need high-resolution images, a DSLR is the better choice. You can easily transfer and resize files for different platforms.
Winner: DSLR (digital), Instant camera (non-commercial print)
What Types of Conditions Will You Shoot In?
Instant Camera: Some instant cameras are water-resistant, making them suitable for various weather conditions. Using a cheaper instant camera in the rain or snow could yield impressive results.
DSLR: DSLRs, especially weather-sealed models, can withstand extreme weather conditions. They are the better choice if you frequently shoot in challenging environments.
Winner: DSLR
Do You Want to Edit Your Photos After Taking Them?
Instant Camera: Editing options for instant camera photos are limited and often require transferring images to a computer or smartphone. Editing possibilities are less extensive.
DSLR: DSLRs offer more editing flexibility, allowing you to fine-tune your photos using software like Adobe Lightroom. If post-processing is important to you, a DSLR is the way to go.
Winner: DSLR (unless you prefer not to edit your photos)
In the Instant Camera vs. DSLR battle, there's no definitive winner. Your choice depends on your photographic style, needs, and creative aspirations. Consider the type of photographer you are and the conditions you'll encounter when making your decision. Both instant cameras and DSLRs have their merits, and choosing the right one can greatly enhance your photography journey.
| Aspect | Instant Camera | DSLR |
| --- | --- | --- |
| Photographer Type | Casual, memory-focused | Serious, high-output, professional |
| Bag Space | Compact, easy to carry | Bulkier, may deter frequent use |
| Aesthetic | Vintage, unique | Versatile, requires post-processing |
| Usage (Physical vs. Digital) | Physical copies, social media (with effort) | Multiple digital platforms, high-res |
| Shooting Conditions | Weather-resistant (some) | Weather-sealed options available |
| Post-Processing | Limited options | Extensive editing flexibility |
Conclusion:
Choosing between an instant camera and a DSLR depends on your photography goals and style. If you're a casual photographer capturing memories or prefer a compact, on-the-go camera, an instant camera is a great choice. However, if you're aiming for a more serious or professional photography journey, require versatility, plan to shoot in various conditions, or prefer extensive post-processing options, a DSLR is the better option. Ultimately, your choice should align with your creative aspirations and needs as a photographer.
Mastering Business Communication with Expert Insights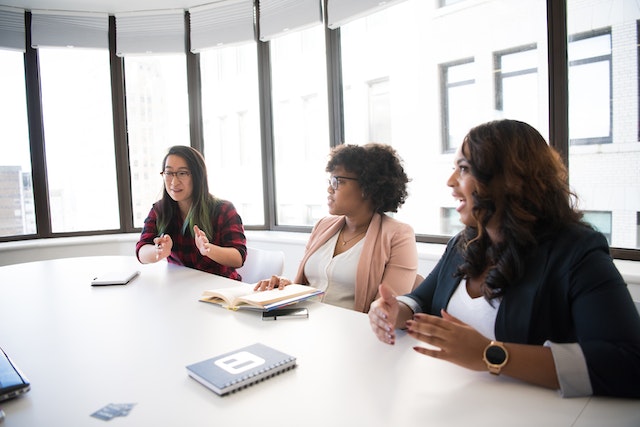 Business communication refers to the exchange of information, ideas, messages, and data within an organization or between organizations for the purpose of achieving business objectives. It plays a crucial role in facilitating effective operation, decision-making, collaboration, and problem-solving within the business environment. Business communication can take various forms and channels, depending on the nature of the message, the audience, and the context. 
Introduction
In today's rapidly evolving business landscape, effective communication stands as the cornerstone of success. From conveying ideas to influencing decisions, mastering the art of business communication is essential for professionals across various domains. In this comprehensive guide, we'll delve into the fundamental principles of business communication, drawing insights from the esteemed Nancy Duarte. As a renowned expert in communication and presentation design, Duarte's expertise will provide valuable guidance for IT professionals, job seekers, and education enthusiasts looking to refine their communication skills.
Types of Business Communication
Verbal                   |      Written           | Online                 |
Communication | Communication | Communication|
About Nancy Duarte
Before we dive into the strategies and techniques, let's introduce our knowledge source, Nancy Duarte. As the CEO of Duarte, Inc., Nancy has dedicated her career to helping individuals and organizations tell compelling stories that resonate with audiences. With extensive experience in communication and presentation design, Nancy Duarte is the perfect authority to guide us through the fundamentals of effective business communication.
The Art of Effective Business Communication
1. Understanding Your Audience
Before crafting any communication, be it an email, presentation, or report, understanding your audience is paramount. Different audiences have varying needs, knowledge levels, and preferences. Tailoring your message to resonate with your intended audience ensures that your communication is relevant and impactful.
2. Clarity and Conciseness
Clear and concise communication is key to conveying your message effectively. Avoid jargon, complex sentences, and unnecessary details. Present your ideas in a straightforward manner to prevent confusion and ensure that your audience grasps your message effortlessly.
3. Visual Aids and Storytelling
Visual aids and storytelling are potent tools for engaging your audience and making complex information more digestible. Incorporating well-designed visuals and narratives can transform your communication into a compelling experience that resonates with your audience.
4. Active Listening
Effective communication is a two-way street. Active listening, where you genuinely listen and respond to others, fosters meaningful conversations. It demonstrates respect, encourages collaboration, and helps you gather insights that can further refine your communication approach.
5. Adaptability
Business communication doesn't follow a one-size-fits-all approach. Being adaptable to different communication styles and mediums, whether it's face-to-face conversations, emails, or virtual meetings, enhances your versatility and effectiveness as a communicator.
Integrating Nancy Duarte's Insights
Nancy Duarte's deep understanding of communication and storytelling offers valuable insights for those seeking to enhance their business communication skills. By incorporating her strategies, IT professionals can better convey technical concepts, job seekers can craft compelling cover letters and interviews, and education enthusiasts can excel in classroom presentations.
Conclusion
Effective business communication is an indispensable skill in today's professional world. With Nancy Duarte's expertise as our guide, mastering the fundamentals of communication becomes an achievable goal. By understanding your audience, prioritizing clarity, embracing visual aids, practicing active listening, and adapting to various contexts, you can elevate your communication skills to new heights. Whether you're an IT professional, a job seeker, or an education enthusiast, these strategies will empower you to convey your ideas with impact and finesse.
Table of Contents
| Section | Description |
| --- | --- |
| Introduction | Introducing the importance of business communication |
| About Nancy Duarte | Highlighting the credentials of our expert knowledge source |
| The Art of Effective Communication | Exploring fundamental principles of business communication |
| – Understanding Your Audience | Tailoring communication for different audiences |
| – Clarity and Conciseness | Crafting clear and concise messages |
| – Visual Aids and Storytelling | Leveraging visuals and narratives for engagement |
| – Active Listening | Cultivating effective two-way communication |
| – Adaptability | Navigating diverse communication styles and contexts |
| Integrating Nancy Duarte's Insights | Applying Duarte's strategies in various scenarios |
| Conclusion | Summarizing the importance of mastering business communication |
Comparative Table: Duarte's Communication Principles
| Principle | Description |
| --- | --- |
| Understanding Your Audience | Tailor your message to your specific audience |
| Clarity and Conciseness | Convey your message clearly and concisely |
| Visual Aids and Storytelling | Use visuals and narratives to engage your audience |
| Active Listening | Listen and respond actively to foster meaningful conversations |
| Adaptability | Adjust your communication style to different situations |
---
This comprehensive guide has covered the core principles of effective business communication, drawing insights from Nancy Duarte's expertise. By understanding your audience, prioritizing clarity, utilizing visual aids and storytelling, practicing active listening, and adapting to diverse contexts, you'll be well-equipped to excel in your communication endeavors. Whether you're an IT professional, a job seeker, or an education enthusiast, these principles are invaluable in achieving your communication goals.
Minds Matter: Dismantling Mental Health Stigma at Work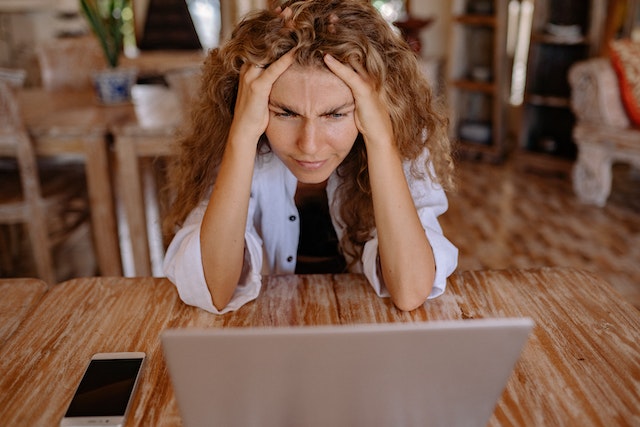 This article is designed to tackle the issue of mental health stigma within the workplace. It aims to provide comprehensive insights into the importance of dismantling stigma, strategies to promote open conversations, and the positive impact on employee well-being.
Introduction:
Embark on a crucial journey that aims to reshape workplace culture—one where minds truly matter. In this article, we explore the imperative task of dismantling mental health stigma within the workplace, uncovering strategies, benefits, and the path to fostering a supportive and empathetic environment.
The Weight of Stigma: A Hidden Battle
Mental health stigma casts a heavy shadow over workplaces, often causing individuals to grapple with their struggles in silence. Understanding the weight of this stigma is the first step towards dismantling it and creating a space where everyone's mental well-being is valued.
Embracing Open Conversations: The Catalyst for Change
Explore how open conversations act as a catalyst for dismantling mental health stigma. By encouraging dialogue, workplaces become safe havens where individuals can share their experiences, fears, and hopes without judgment.
Benefits Beyond Stigma: Cultivating Well-being
Uncover the extensive benefits of dismantling mental health stigma. As stigma dissipates, employee well-being flourishes. Productivity, creativity, and overall job satisfaction soar, creating a positive cycle that benefits both individuals and organizations.
Strategies for a Stigma-Free Environment
Discover actionable strategies for creating a stigma-free workplace. From implementing mental health training for employees and leadership to offering confidential support resources, each step contributes to fostering a culture of empathy.
From Awareness to Advocacy: Nurturing Allies
Understand the role of allies in dismantling mental health stigma. Educated and empathetic allies create a network of support that reinforces the message that mental health matters, paving the way for broader cultural change.
Leading with Empathy: The Role of Leadership
Delve into the pivotal role that leadership plays in dismantling stigma. When leaders prioritize mental well-being and share their own experiences, they inspire others to do the same, creating a ripple effect of understanding.
Cultural Transformation: The Long-Term Vision
Recognize that dismantling mental health stigma is a journey towards cultural transformation. By weaving these principles into the fabric of the workplace, organizations take a vital step towards a future where mental health is a core value.
The Horizon of Possibility: A Supportive Tomorrow
As we embark on the journey to dismantle mental health stigma, envision a horizon filled with possibility—a horizon where individuals feel empowered to seek help, share their stories, and embrace their mental well-being without hesitation.
Conclusion: Empowering Minds, Transforming Workplaces
In conclusion, the task of dismantling mental health stigma is a powerful and necessary endeavor. By empowering minds and creating environments that foster understanding and empathy, we pave the way for workplaces that value mental well-being as a fundamental human right.