10 Simple Steps to Achieve Glowing Skin Naturally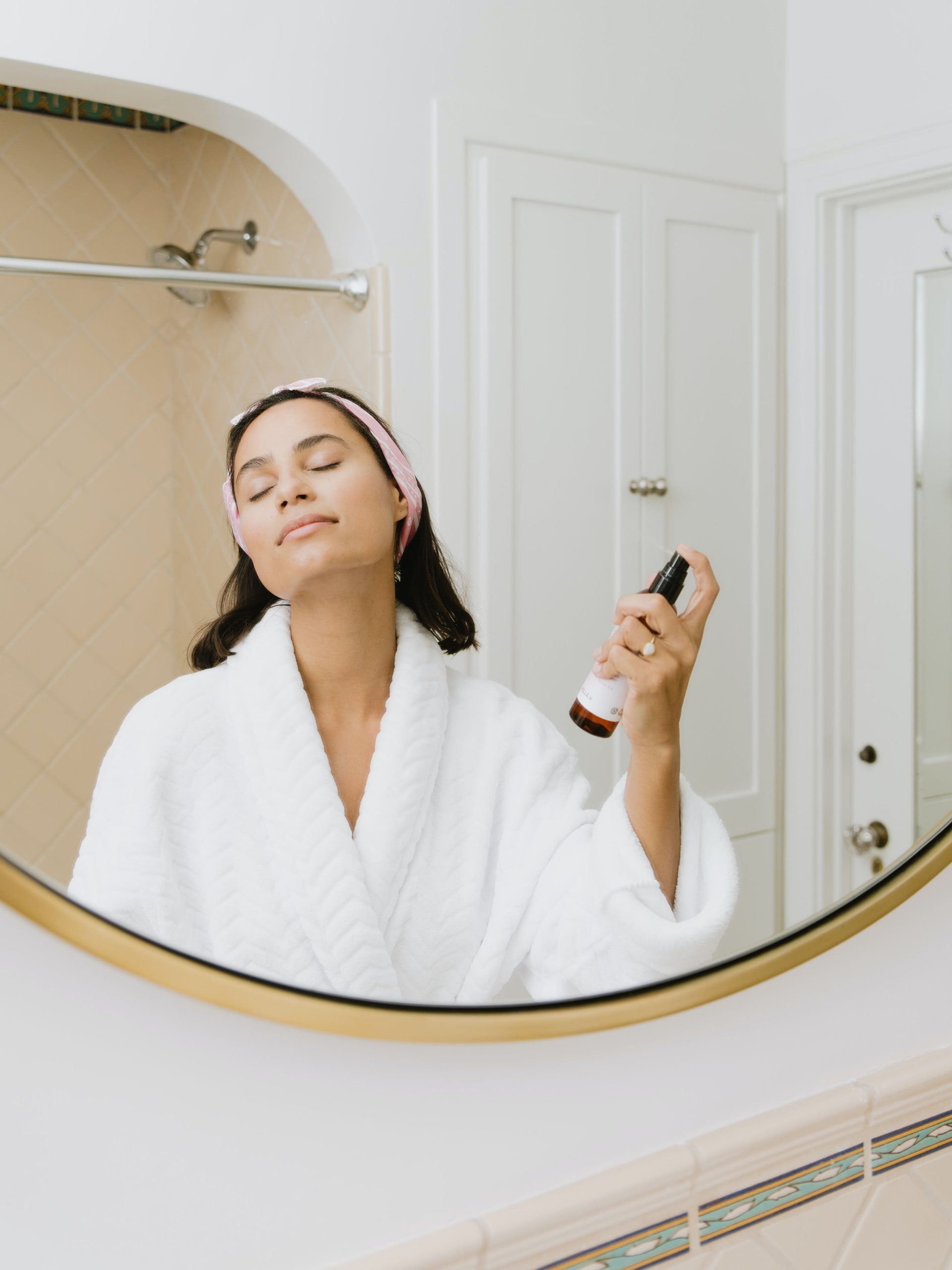 Welcome to the ultimate guide on achieving glowing skin naturally! We all dream of having radiant and flawless skin that turns heads wherever we go. But with so many products claiming to deliver instant results, it's easy to get lost in a sea of confusion. Fear not, because we've got you covered with 10 fuss-free steps that will help you achieve gorgeous, dewy skin without breaking the bank or compromising your health. So sit back, relax and let us take you on a journey to discover the secrets behind natural beauty!
Eat healthy foods
Achieve glowing skin naturally by eating healthy foods! Eating plenty of fruits and vegetables is essential for maintaining clear, youthful-looking skin. Fruits and veggies are packed with vitamins, minerals, and antioxidants that help keep skin healthy and prevent damage from free radicals. In addition to eating a healthy diet, make sure to drink plenty of water to keep skin hydrated from the inside out.
Drink plenty of water
Water is essential for healthy skin. It helps to hydrate and plump the skin, giving it a radiant glow. aim to drink at least 8 glasses of water a day, more if you can. Herbal teas, fruit juices and coconut water are also great for your skin.
Get enough sleep
The first step to achieving glowing skin naturally is to get enough sleep. Most people need around eight hours of sleep per night. Getting enough sleep helps to reduce stress levels and can give your skin a more radiant appearance. If you have trouble sleeping, consider adding some relaxation techniques to your nightly routine such as reading or taking a bath before bedtime.
Exercise regularly
If you're looking for a way to achieve glowing skin naturally, one of the best things you can do is to exercise regularly. Exercise helps to improve blood circulation, which in turn helps to give your skin a natural glow. In addition, exercise helps to reduce stress levels, and since stress can cause skin problems like acne, this is another reason why exercise can be beneficial for your skin.
Limit your alcohol intake
When it comes to alcohol, moderation is key. Too much alcohol can dehydrate the skin and lead to inflammation, which can cause a host of skin issues like redness, dryness, and breakouts. If you do choose to drink, opt for red wine, which contains antioxidants that can actually be good for your skin. And be sure to drink plenty of water afterwards to rehydrate your skin.
Protect your skin from the sun
It's no secret that one of the best ways to achieve glowing skin is to protect it from the sun. But did you know that there are other ways to keep your skin looking its best?
In addition to wearing sunscreen every day, you should also take care to avoid prolonged sun exposure and wear protective clothing when you are outdoors. If you must be in the sun for extended periods of time, make sure to reapply sunscreen often and take breaks in the shade.
You can also give your skin a natural glow by exfoliating regularly, eating a healthy diet, and staying hydrated. Exfoliating helps remove dead skin cells that can make your skin look dull, while eating healthy foods and staying hydrated helps your skin stay plump and supple. So, if you want glowing skin, make sure to follow these simple steps!
Manage stress
There are a lot of things in life that can cause stress, and when you're dealing with stress, it can be difficult to maintain healthy skin. However, managing stress is an important part of keeping your skin looking its best.
There are a few simple steps you can take to help manage stress and achieve glowing skin:
1. Get enough sleep: This may seem like an obvious one, but getting enough sleep is crucial for managing stress levels. When you're well-rested, you're better able to handle whatever comes your way.
2. Eat healthy: Eating a nutritious diet helps your body to better cope with stress. Make sure to include plenty of fruits, vegetables, and whole grains in your diet.
3. Exercise: Exercise releases endorphins, which have mood-boosting effects. A little bit of exercise can go a long way in helping to reduce stress levels.
4. Take breaks: When you're feeling overwhelmed, take a few minutes to yourself to relax and rejuvenate. Take a hot bath, read your favorite book, or just take a walk outdoors.
5. Talk to someone: Sometimes talking to someone who will understand and listen can be incredibly helpful in managing stress levels. Talking openly about how you're feeling can help you to feel better and put things into perspective.
Quit smoking
Quitting smoking is one of the best things you can do for your skin. Smoking accelerates aging by breaking down collagen and elastin, which are the proteins that give skin its firmness and elasticity. It also damages capillaries, which results in a loss of blood flow and oxygen to the skin. This can lead to a dull, gray complexion and premature wrinkles. In addition, smoking increases your risk of developing skin cancer.
So if you want to achieve glowing skin naturally, quitting smoking is a great place to start. You may not see results overnight, but over time, you will notice a difference in your skin's appearance. Your skin will look healthier, younger, and more radiant.
Exfoliate your skin
If you want to achieve glowing skin, one of the most important steps is to exfoliate your skin regularly. Exfoliation helps to remove dead skin cells and other impurities from the surface of your skin, revealing the new, fresh skin underneath.
There are a variety of ways to exfoliate your skin. You can use a physical exfoliator, such as a scrub or brush, or a chemical exfoliator, such as an acid or enzyme peel. Whichever method you choose, be sure to use gentle pressure and avoid scrubbing too harshly, as this can damage your skin.
Exfoliating just once or twice a week can make a big difference in the appearance of your skin. So give it a try and see for yourself!
Moisturize your skin
Your skin is the largest organ in your body, so it's important to take care of it! One simple way to do that is to moisturize regularly. This will help to keep your skin hydrated and looking its best.
There are a variety of different ways to moisturize your skin. You can use lotions, creams, oils, or serums. Whatever method you choose, be sure to apply the product to clean, dry skin. Gently massage it into your skin in a circular motion until it's fully absorbed.
It's important to moisturize both your face and body. For your face, look for a moisturizer that suits your skin type. If you have dry skin, opt for a richer cream. Those with oily or combination skin might prefer a lighter lotion or gel-based product. And if you have sensitive skin, be sure to choose a hypoallergenic option.
As for your body, any type of moisturizer will do the trick. But if you want something extra-nourishing, consider using an oil or butter-based product. Just remember to apply it sparingly on areas like your elbows and knees where your skin tends to be drier.
If you follow these simple tips, you'll soon have healthy, glowing skin!
Tiny Tears: Dr. Emily Chew Unveils Causes and Symptoms of Dry Eyes in Children
Pumpkin Power: The Secret Benefits for Hair Growth Hidden in Every Seed
Neem Elixir: Chris McMillan Unravels the Trusted Secret for Lice-Free Haircare Inspired by Mother's Wisdom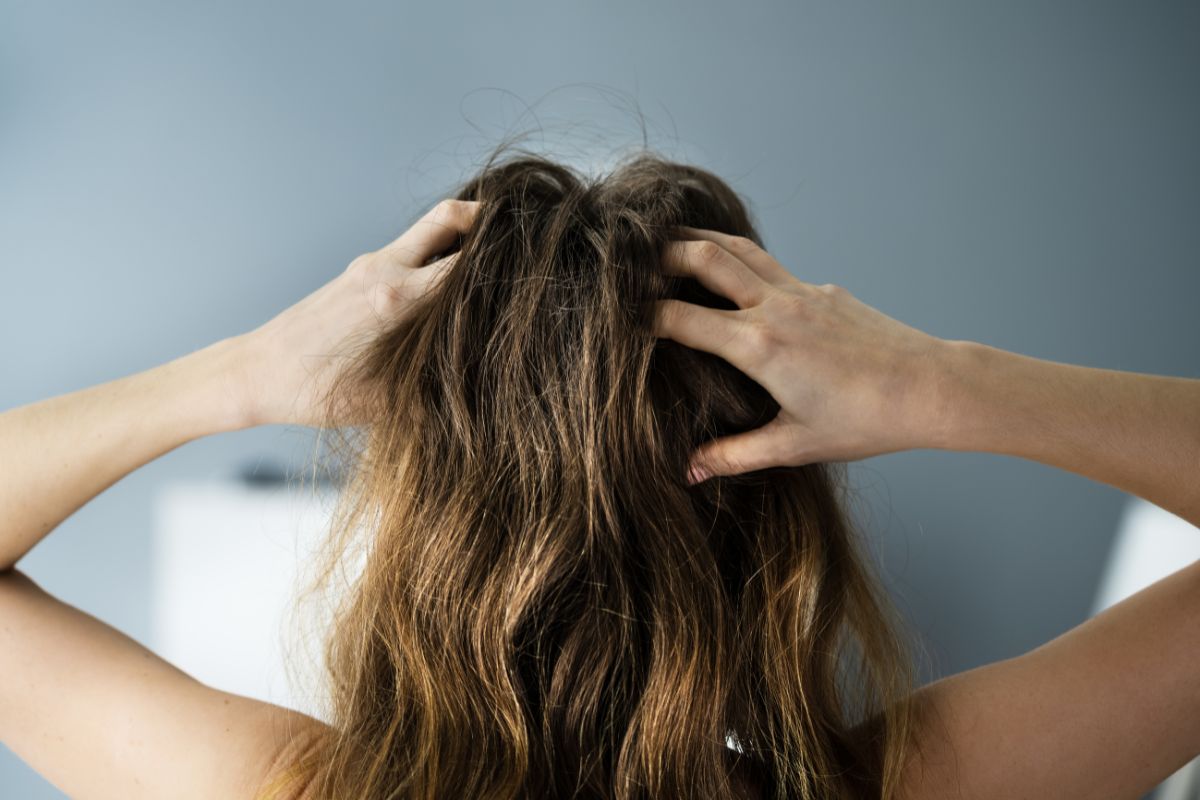 Introduction
Embark on a journey into the realms of natural haircare with Chris McMillan, a visionary hairstylist deeply rooted in sustainable beauty practices. In this exploration, we unveil the timeless wisdom of lice-free haircare inspired by generations of mothers and delve into the Neem Elixir—a natural gem that forms the backbone of this trusted secret.
Meet Chris McMillan: A Visionary in Natural Haircare
Chris McMillan stands as a prominent figure in the world of hairstyling, renowned for his visionary approach that seamlessly blends beauty with sustainability. With a rich portfolio and a commitment to natural practices, McMillan's expertise becomes a guiding light in our journey toward discovering the secrets of lice-free haircare.
The Legacy of Mother's Wisdom
At the heart of the Neem Elixir lies the legacy of mother's wisdom—an invaluable treasure trove of natural remedies and time-tested practices. Passed down through generations, these traditions form the foundation of the Neem Elixir, echoing the belief that effective haircare transcends fleeting trends.
Neem Elixir Unveiled: The Natural Guardian Against Lice
The Neem Elixir takes center stage as McMillan unravels its secrets. Rooted in the antimicrobial and insecticidal properties of neem, this elixir emerges as a natural guardian against lice—an age-old solution to a persistent problem. McMillan explores how neem, a botanical powerhouse, becomes the backbone of this trusted remedy.
Neem's Potent Benefits: More Than Lice Prevention
Beyond its prowess in lice prevention, McMillan illuminates the multifaceted benefits of neem. From nourishing the scalp to promoting hair growth and overall health, neem becomes a holistic solution for those seeking more than just a lice-free scalp. The Neem Elixir represents a commitment to comprehensive haircare.
DIY Neem Elixir: Recreating the Timeless Tradition
Chris McMillan generously shares the art of creating a DIY Neem Elixir, ensuring that the tradition is not confined to the past but seamlessly integrated into contemporary haircare routines. With accessible ingredients and simple steps, McMillan invites individuals to personalize their Neem Elixir and experience the magic of natural care.
The Neem Elixir Experience: A Journey to Lice-Free Hair
Embark on a captivating journey through testimonials and stories of individuals who have embraced the Neem Elixir experience. From preventing lice infestations to achieving healthier, shinier hair, witness the transformative effects of this natural elixir. McMillan's insights provide a glimpse into the diverse ways Neem Elixir can elevate your haircare ritual.
Neem Elixir vs. Commercial Lice Treatments: A Comparative Insight
McMillan offers a comparative analysis, juxtaposing Neem Elixir against commercial lice treatments. Explore the advantages of choosing a natural remedy over conventional products laden with chemicals. The comparison sheds light on the efficacy, safety, and sustainability of Neem Elixir, advocating for a mindful shift in haircare choices.
Neem Elixir Application Guide: Tips for Optimal Results
To ensure optimal results, McMillan shares a comprehensive guide on the application of Neem Elixir. From application techniques to frequency, these tips empower individuals to integrate Neem Elixir seamlessly into their haircare routines, maximizing its protective and nourishing properties.
Chris McMillan's Neem Elixir Essentials
A curated collection of essentials serves as a go-to resource for those embarking on the Neem Elixir journey. McMillan compiles key ingredients, application techniques, and essential tips to provide a comprehensive overview. This section acts as a guide for individuals committed to embracing the wisdom of Neem Elixir for lice-free and vibrant hair.
Embracing Natural Wisdom: A Call to Sustainable Beauty
In the concluding section, McMillan extends a call to embrace natural wisdom and sustainable beauty. The Neem Elixir, inspired by the trusted practices of mothers, represents more than a haircare solution—it symbolizes a movement towards conscious and holistic beauty. Join Chris McMillan in celebrating lice-free, vibrant hair and honoring the timeless beauty that transcends generations. Embrace the Neem Elixir and redefine your haircare routine with the magic of natural wisdom.