10 Skincare Hacks For Busy Women Who Don't Have Time For A Full Routine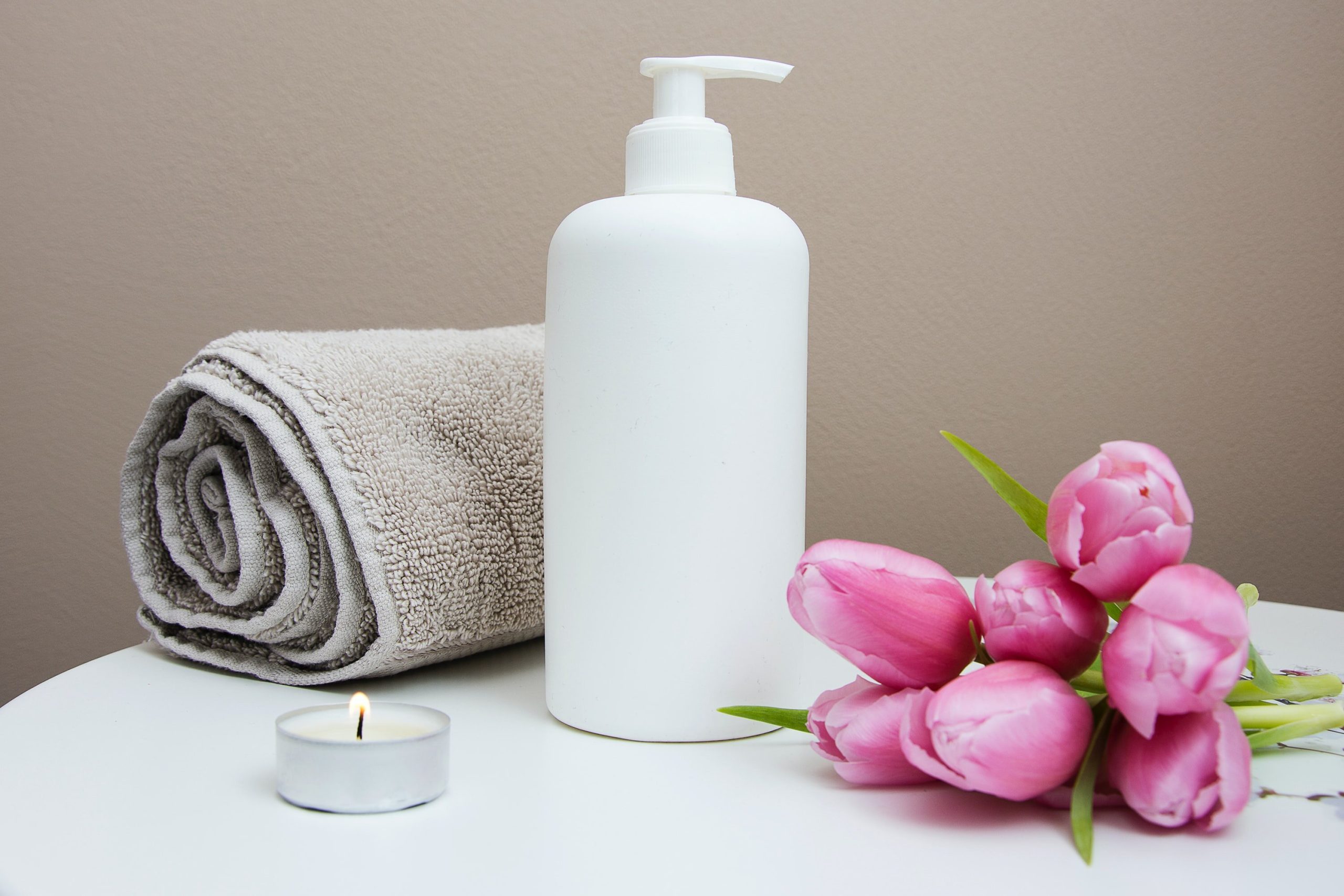 Being a busy woman can be both exciting and exhausting. We all want to look our best, but with a hectic schedule, it can be hard to make time for yourself. This is especially true when it comes to skincare—a routine that often requires more than just a few minutes out of the day. Fortunately, there are some clever hacks that can help you keep your skin healthy even if you're short on time. From simple DIY treatments to multi-tasking products, here are 10 skincare hacks for busy women who don't have time for a full routine.
The Busy Woman's Guide to Skincare
When you don't have time for a full skincare routine, there are a few hacks you can use to still take care of your skin. Here are some of the best skincare hacks for busy women:
1. Use Micellar Water: Micellar water is a great way to cleanse your skin without having to use a lot of product or water. Simply soak a cotton pad in micellar water and wipe it over your face.
2. Use A Facial Oil: Facial oils are great for hydrating and nourishing the skin, and they can be used in place of or in addition to your regular moisturizer. Simply apply a few drops to your face and massage it in.
3. Exfoliate With A Sugar Scrub: Sugar scrubs are a gentle and effective way to exfoliate the skin. Simply mix together equal parts sugar and olive oil, then massage it into your skin in circular motions. Rinse it off with warm water and follow up with your regular moisturizer.
4. Use A Sheet Mask: Sheet masks are a great way to give your skin a quick boost of hydration and nutrients. Simply apply one to your face and leave it on for 15-20 minutes, then remove and discard it. No need to rinse off afterwards!
5. Make Your Own Eye Cream: Eye cream is an important part of any skincare routine, but it
How to Choose the Right Products
If you're short on time, you can still maintain a healthy and glowing complexion by following these simple tips. Choose products that are multifunctional and that can be used in your daily routine. For example, a tinted moisturizer with SPF can be used as your morning moisturizer and foundation, saving you time and money.
Pick products that are suitable for your skin type. If you have sensitive skin, opt for hypoallergenic and non-comedogenic formulas that won't clog your pores. Dry skin types should look for hydrating ingredients like glycerin and hyaluronic acid, while oily skin types need light, oil-free formulas.
Choose products with active ingredients that target your specific concerns, whether it's acne, wrinkles, or dark spots. Be sure to read the labels carefully and follow the directions for use to get the best results.
Finally, don't forget to take care of your lips! A lip balm with SPF will protect your lips from the sun and keep them hydrated all day long.
The Power of a Good Cleanser
A good cleanser is the foundation of any skincare routine. It's important to find a cleanser that suits your skin type and needs, as this will help you to achieve and maintain clear, healthy skin.
There are a few things to consider when choosing a cleanser. Firstly, you need to decide whether you want a foaming or non-foaming cleanser. Foaming cleansers are good for removing dirt and oil from the skin, but can be drying if used too often. Non-foaming cleansers are gentler on the skin and can be used more frequently without stripping away natural oils.
Secondly, you need to think about what kind of ingredients you want in your cleanser. If you have sensitive skin, look for a hypoallergenic option that won't irritate your skin. For oily or acne-prone skin, choose a cleanser with salicylic acid or benzoyl peroxide to help control oil production and kill bacteria. Dry skin types will benefit from a hydrating cleanser that contains glycerin or hyaluronic acid.
Once you've found the right cleanser for your skin, use it twice daily (morning and evening) to remove makeup, dirt, and oil build-up. Massage it into your wet face using circular motions, then rinse thoroughly with warm water. Follow up with a toner, serum, moisturizer, and sunscreen for complete protection against environmental damage
The Importance of Exfoliation
The Importance of Exfoliation
Most people know that exfoliating is important for keeping your skin looking its best. But what many don't realize is just how important exfoliation really is.
Exfoliation helps to remove dead skin cells from the surface of your skin, revealing the new, healthy skin underneath. This can help to improve the appearance of your skin, making it look brighter and more radiant. Additionally, exfoliating can help to unclog pores, preventing breakouts and promoting a clear complexion.
Regular exfoliation is an essential part of any skincare routine, but it's especially important for busy women who may not have time for a full skincare routine every day. A quick exfoliation in the shower or before bed can make a big difference in the appearance of your skin.
The Benefits of Moisturizing
When it comes to skin care, moisturizing is one of the most important things you can do for your skin. Moisturizing helps to keep your skin hydrated and looking its best. There are many benefits to moisturizing your skin, including:
1. Moisturizing helps to keep your skin hydrated.
2. Moisturizing helps to reduce the appearance of wrinkles and fine lines.
3. Moisturizing helps to protect your skin from environmental damage.
4. Moisturizing helps to prevent dryness and flakiness.
5. Moisturizing helps to soothe and calm irritated skin.
6. Moisturizing can help to improve the overall appearance of your skin.
Quick and Easy Skincare Tips
1. Quick and Easy Skincare Tips
We all know that a good skincare routine is important for keeping our skin looking its best, but sometimes we just don't have the time for a full routine. Here are some quick and easy skincare tips that will help you get the most out of your limited time:
– Use a micellar water to cleanse your face in the morning or evening. Micellar waters are gentle yet effective, and they can be used without water.
-Use a facial oil or serum before your moisturizer to give your skin an extra boost of hydration.
– Exfoliate once or twice a week to slough off dead skin cells and reveal brighter, smoother skin.
– Mask when you can, whether it's a quick sheet mask during your lunch break or a clay mask at night. Your skin will thank you!
Conclusion
Having a skincare routine doesn't have to be difficult or time-consuming. With the right hacks and products, you can achieve great results without having to spend hours each day on your skin care. We hope that these 10 skincare hacks for busy women have given you some ideas of how to get glowing, beautiful skin even if you don't have much time. Try out our tips and see what works best for your lifestyle – we guarantee that with just a few simple changes, you'll soon be looking and feeling great!
Tiny Tears: Dr. Emily Chew Unveils Causes and Symptoms of Dry Eyes in Children
Pumpkin Power: The Secret Benefits for Hair Growth Hidden in Every Seed
Neem Elixir: Chris McMillan Unravels the Trusted Secret for Lice-Free Haircare Inspired by Mother's Wisdom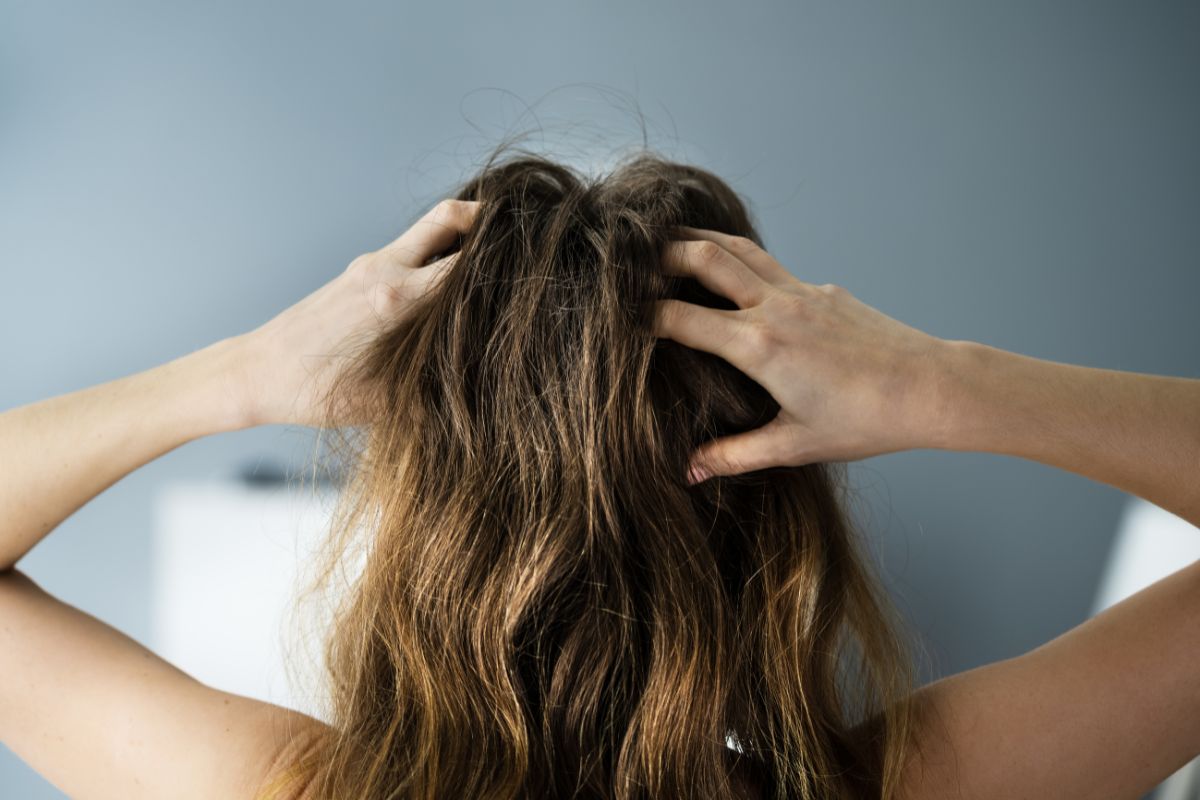 Introduction
Embark on a journey into the realms of natural haircare with Chris McMillan, a visionary hairstylist deeply rooted in sustainable beauty practices. In this exploration, we unveil the timeless wisdom of lice-free haircare inspired by generations of mothers and delve into the Neem Elixir—a natural gem that forms the backbone of this trusted secret.
Meet Chris McMillan: A Visionary in Natural Haircare
Chris McMillan stands as a prominent figure in the world of hairstyling, renowned for his visionary approach that seamlessly blends beauty with sustainability. With a rich portfolio and a commitment to natural practices, McMillan's expertise becomes a guiding light in our journey toward discovering the secrets of lice-free haircare.
The Legacy of Mother's Wisdom
At the heart of the Neem Elixir lies the legacy of mother's wisdom—an invaluable treasure trove of natural remedies and time-tested practices. Passed down through generations, these traditions form the foundation of the Neem Elixir, echoing the belief that effective haircare transcends fleeting trends.
Neem Elixir Unveiled: The Natural Guardian Against Lice
The Neem Elixir takes center stage as McMillan unravels its secrets. Rooted in the antimicrobial and insecticidal properties of neem, this elixir emerges as a natural guardian against lice—an age-old solution to a persistent problem. McMillan explores how neem, a botanical powerhouse, becomes the backbone of this trusted remedy.
Neem's Potent Benefits: More Than Lice Prevention
Beyond its prowess in lice prevention, McMillan illuminates the multifaceted benefits of neem. From nourishing the scalp to promoting hair growth and overall health, neem becomes a holistic solution for those seeking more than just a lice-free scalp. The Neem Elixir represents a commitment to comprehensive haircare.
DIY Neem Elixir: Recreating the Timeless Tradition
Chris McMillan generously shares the art of creating a DIY Neem Elixir, ensuring that the tradition is not confined to the past but seamlessly integrated into contemporary haircare routines. With accessible ingredients and simple steps, McMillan invites individuals to personalize their Neem Elixir and experience the magic of natural care.
The Neem Elixir Experience: A Journey to Lice-Free Hair
Embark on a captivating journey through testimonials and stories of individuals who have embraced the Neem Elixir experience. From preventing lice infestations to achieving healthier, shinier hair, witness the transformative effects of this natural elixir. McMillan's insights provide a glimpse into the diverse ways Neem Elixir can elevate your haircare ritual.
Neem Elixir vs. Commercial Lice Treatments: A Comparative Insight
McMillan offers a comparative analysis, juxtaposing Neem Elixir against commercial lice treatments. Explore the advantages of choosing a natural remedy over conventional products laden with chemicals. The comparison sheds light on the efficacy, safety, and sustainability of Neem Elixir, advocating for a mindful shift in haircare choices.
Neem Elixir Application Guide: Tips for Optimal Results
To ensure optimal results, McMillan shares a comprehensive guide on the application of Neem Elixir. From application techniques to frequency, these tips empower individuals to integrate Neem Elixir seamlessly into their haircare routines, maximizing its protective and nourishing properties.
Chris McMillan's Neem Elixir Essentials
A curated collection of essentials serves as a go-to resource for those embarking on the Neem Elixir journey. McMillan compiles key ingredients, application techniques, and essential tips to provide a comprehensive overview. This section acts as a guide for individuals committed to embracing the wisdom of Neem Elixir for lice-free and vibrant hair.
Embracing Natural Wisdom: A Call to Sustainable Beauty
In the concluding section, McMillan extends a call to embrace natural wisdom and sustainable beauty. The Neem Elixir, inspired by the trusted practices of mothers, represents more than a haircare solution—it symbolizes a movement towards conscious and holistic beauty. Join Chris McMillan in celebrating lice-free, vibrant hair and honoring the timeless beauty that transcends generations. Embrace the Neem Elixir and redefine your haircare routine with the magic of natural wisdom.